Interscholastic Athletics Update Boys' Basketball Pavilion 56, Perry 53 Matthew Givens was the high scorer in the game with 20 points. Braeden Wolfanger and Bryce Tallman each added 13 points. Pavilion had 4 players score in double digits to secure the win.

Interscholastic Athletics Update Girls' Basketball Pavilion 52, Perry 35 Karlee Zinkievich led Pavilion with 27 points, and Lauren Kingsley chipped in 16 points to pace the Gophers to the win. Perry was led by Meredith Petri with 14 points.

The Technology and Athletics Departments recently collaborated on a project that supports our Indoor Track and Field student-athletes. Mrs. Brant and Mr. Sporleder, PCS tech teachers, and students Bryce Tallman and Braeden Wolfanger designed and built a sliding pole vault box so PCS vaulters could practice in the gym. Great work! #PrideInTheHive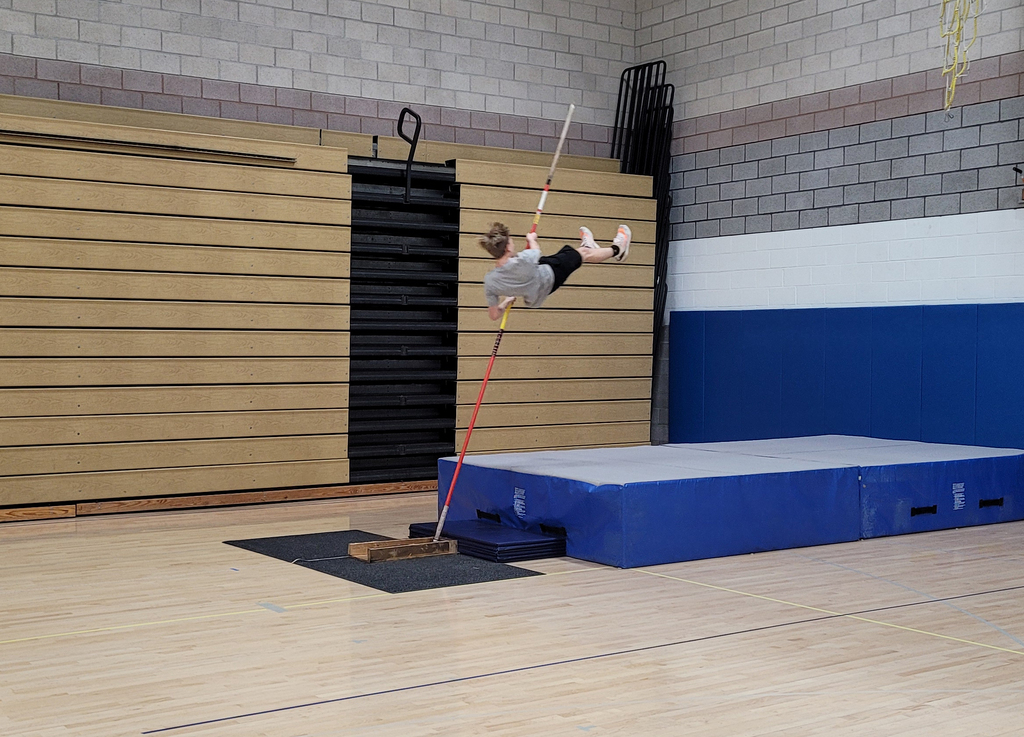 To celebrate National FBLA Week, our PCS club members and Mrs. Lowery made a donation to the local food pantry last week! #PrideInTheHive #LearningLeadingServing

Saturday (2/11) Interscholastic Athletics Results Indoor Track and Field RWTL Invitational The top finishers from Perry were: - Isabel Swyers won the pole vault (10'0") - Isaac Evans finished in 3rd place in the 1000m run (2:49.29) - Zac Narowski finished in a tie for 3rd place in the pole vault (11'0") - Courtney Westfall finished in 5th place in the long jump (14'0") - Avery Dueppengiesser finished in 6th place in the 55m hurdles (10.27) - The boys 4x400m relay team of Isaac Evans, Zac Narowski, Adi Monger and Josh Smith finished in 6th place (4:13.01) - The girls 4x200m relay team of Isabel Swyers, Courtney Westfall, Addison Buckley, and Abygail Herring finished in 8th place (2:01.09) - Adi Monger finished in 8th place in the high jump (5'0") - Briella Ohlson finished in 11th place in the weight throw (22'6.75") The teams compete in Sectionals next Saturday, February 18th at Nazareth. Varsity Competitive Cheerleading Greece Arcadia's Upstate Spirit Championship In Varsity Division 2, Perry placed 2nd with their highest score of the season 82.4 with Attica receiving an 84.85. Aquinas was 3rd with 78.8 and Addison 4th with 72.65. Varsity Wrestling New York State Qualifier Holden Kelly (132 lbs.) exhibited his toughness in his consolation finals match with an 11-10 decision. Noah Leitten (145 lbs.) pinned his opponent in his consolation finals match. Both wrestlers finished in 3rd place and punched their tickets to the NYSPHSAA Individual Wrestling Championships in Albany on February 24 - 25. Girls' Basketball Perry 51, Mount Morris 40 Jaelyn Morris led the Yellowjackets with 17 points, Nellie Koronas chipped in 12 points, 12 rebounds. Sydney Hnat also contributed 4 points and 19 rebounds for Perry. Maria Caceres Pou led Moint Morris with 15 points.

We promise you won't see anything more adorable than our Kindergartners today! The classes just finished a Wit and Wisdom module that focused on farms and farm animals. With the five books they read, the classes focused on what makes a good story like characters, settings, problems, and resolutions. To celebrate today, students will be watching the movie "Babe" while enjoying goodie bags that include animal masks. #PrideInTheHive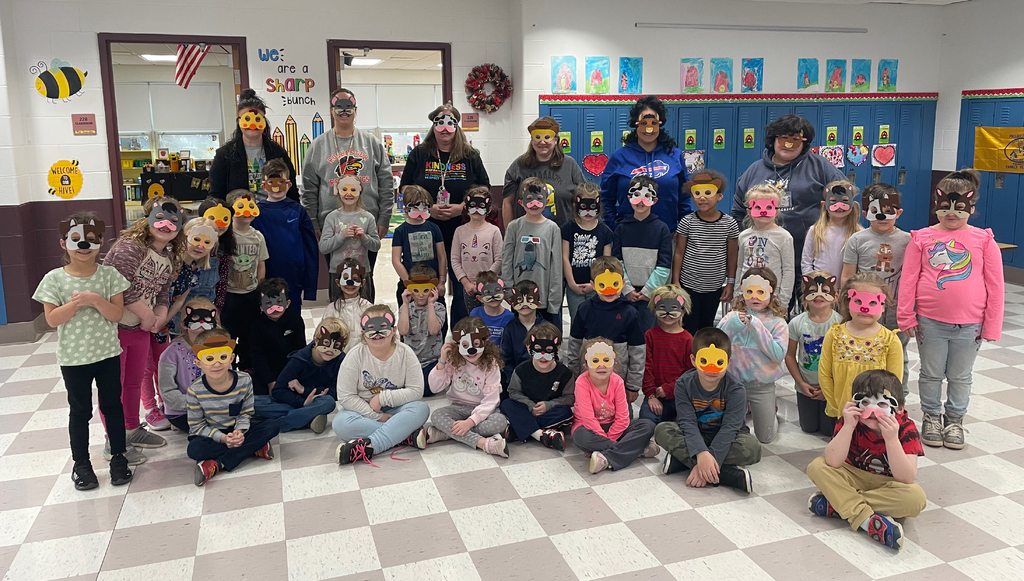 Love is in the air in Mrs. Woloszyn's classroom! Her High School Floral class is preparing for the 14th by selling candy arrangements, floral arrangements, and succulent plants. Preorders have been accepted, but they will also be selling arrangements next week on Monday and Tuesday during lunch periods. #PrideInTheHive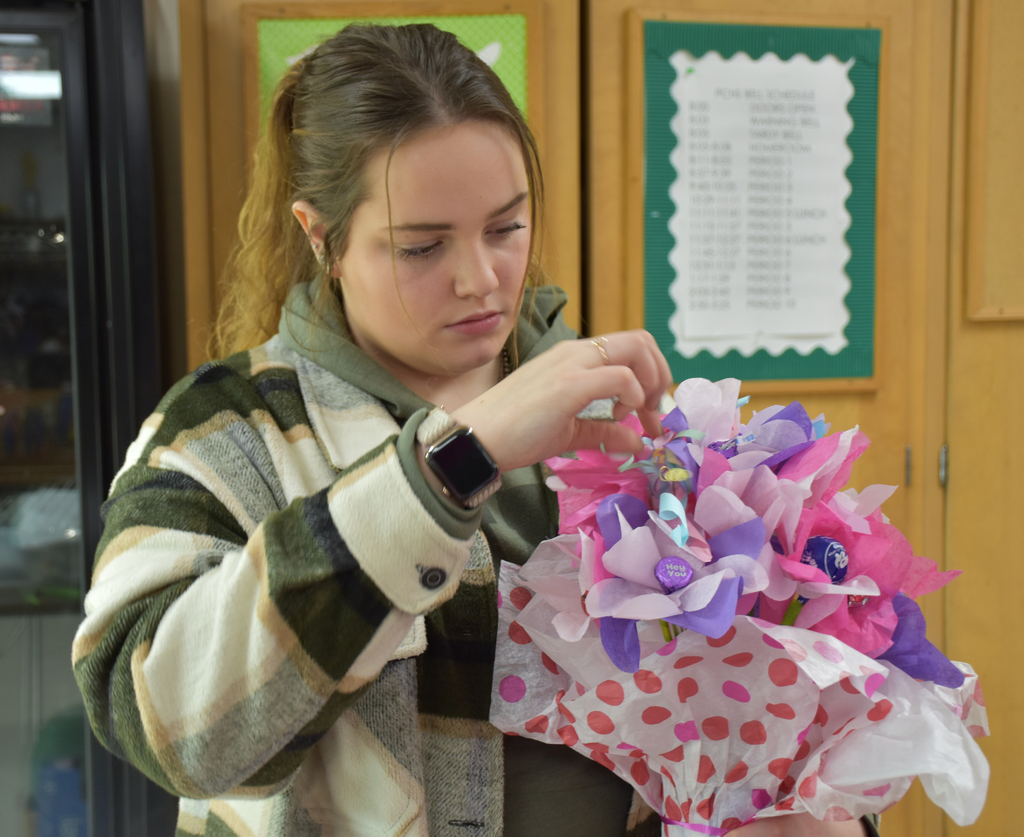 Congratulations to the varsity cheerleaders and Coach Hayes on a 1st place finish in Division 3 at the LCAA Championships last night! PCS was named Grand Champion with the highest score of the competition! Next up for the team is Sectionals, which will be held on Sunday, Feb. 19 at Gates-Chili HS. PCS hits the mat at 4:08 pm. The awards ceremony starts at 7:35 pm. Admission is $6. #PrideInTheHive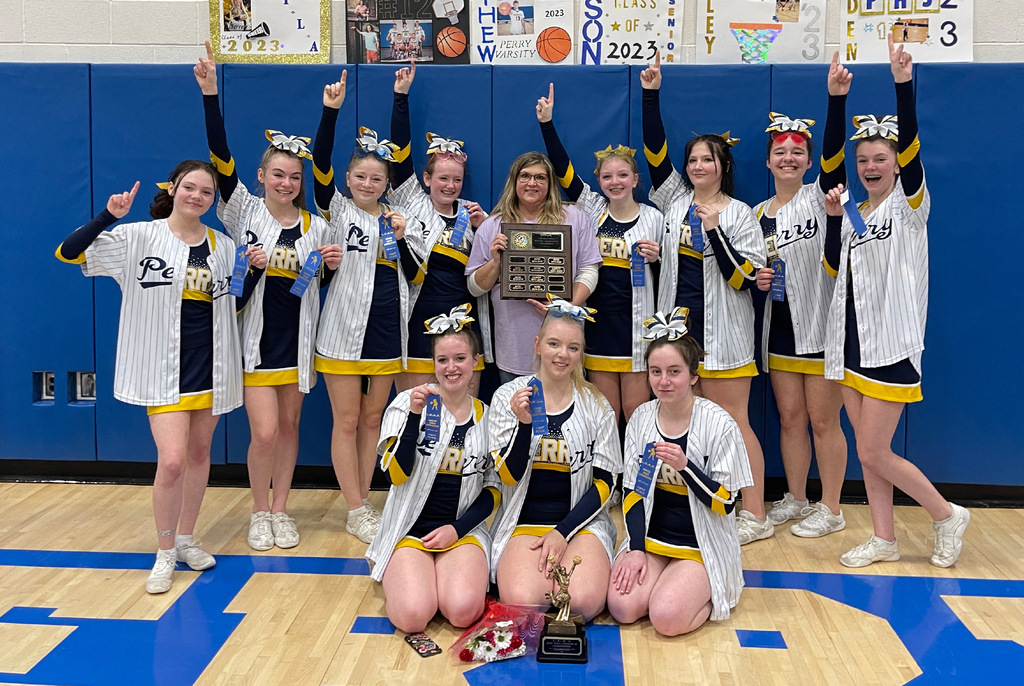 The rifle team secured another victory against Alexander to remain undefeated in Section V. The Yellowjackets set another team record, outscoring the Trojans 1,041 - 966. Top scorers for Perry were Parker McGarvey (269), Logan Church (267), Liam Hyland (254), and Evan Gifford (251).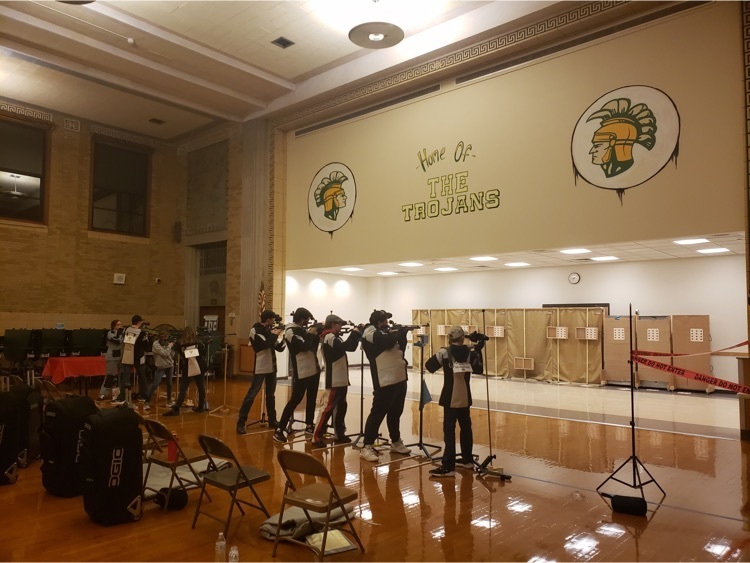 It was a night of celebration as seniors Aurora Berry, Emma Darocha, and Sydney Hnat were honored before yesterday's home basketball game against Avon. While the team earned a loss, with Emma leading PCS with 6 points and 6 rebounds, it was a great night for this trio, their families, and teammates. Congratulations! #PrideInTheHive #ClassOf2023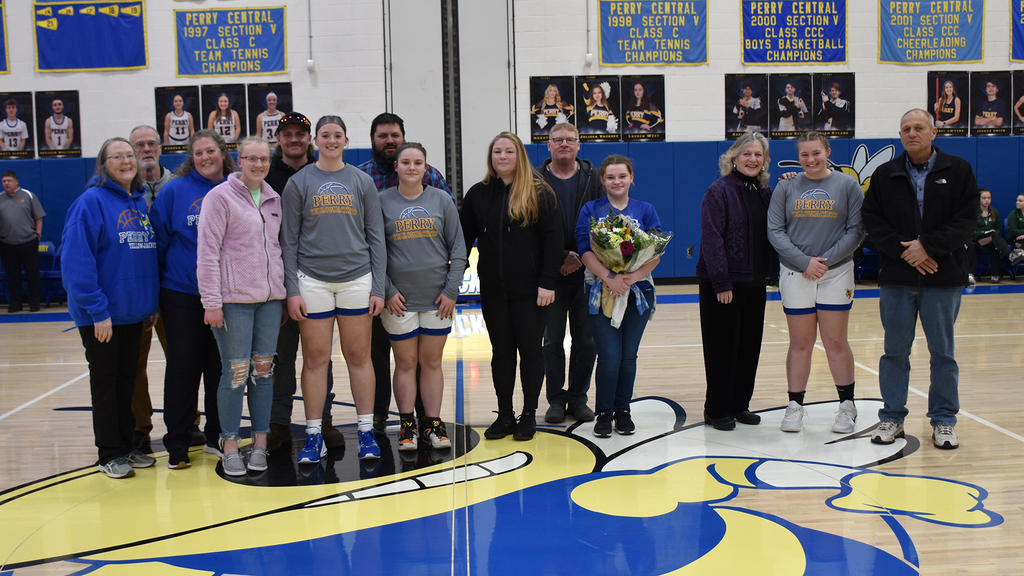 The PCS riflery team had the honor of celebrating seniors Liam Hyland, Adrian Yang, and Garrison Butler during last night's final home meet. As Coach Hirsch and Coach Paddock told families, this has been a remarkable inaugural season with a great group of student-athletes. The team has a match in Alexander tomorrow (Feb. 9) at 6 pm and then hosts the Section V Tournament on Monday, Feb. 20 at 1 pm. #PrideInTheHive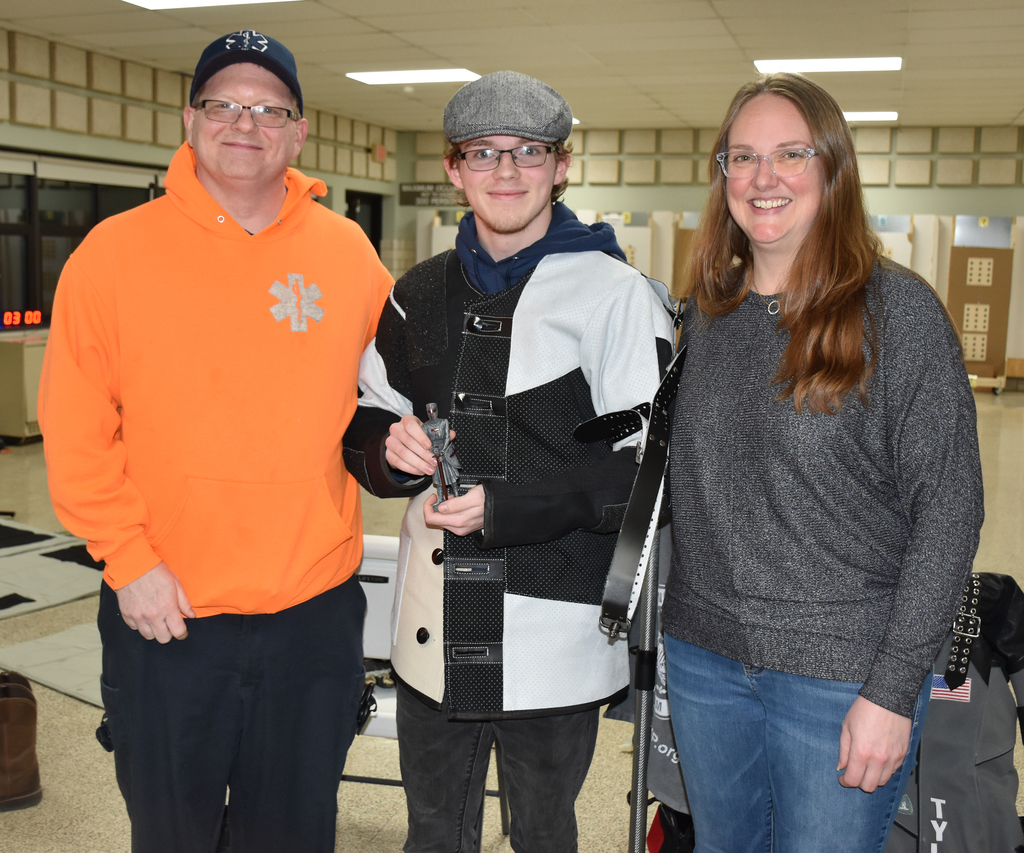 Interscholastic Athletics Scores Boys' Basketball Avon 77, Perry 58 Avon moves to 15-3 after beating Perry. Perry was led in scoring by Braeden Wolfanger with 15 points, Bryce Tallman with 14, and Brad Parsons with 11. Matthew Givens added 9 points and 6 assists. Perry hosts Lyndonville this Friday at 7:00 and will celebrate senior night. Riflery The rifle team fell to Lancaster 1,414 - 1,033. Despite the loss, the Yellowjackets celebrated Senior Night with a new record team score. Top finishers for Perry were Parker McGarvey (275), Liam Hyland (265), Garrison Butler (248), and Logan Church (245).

Safety Committee members all come to the table with different backgrounds, perspectives, and expertise but, in the end, their overall goal is the same – to keep our students, families, visitors, and facilities safe every single day. Safety protocols, implementation of emergency procedures, and incident response plans start at this table. We're all in this together. #PrideInTheHive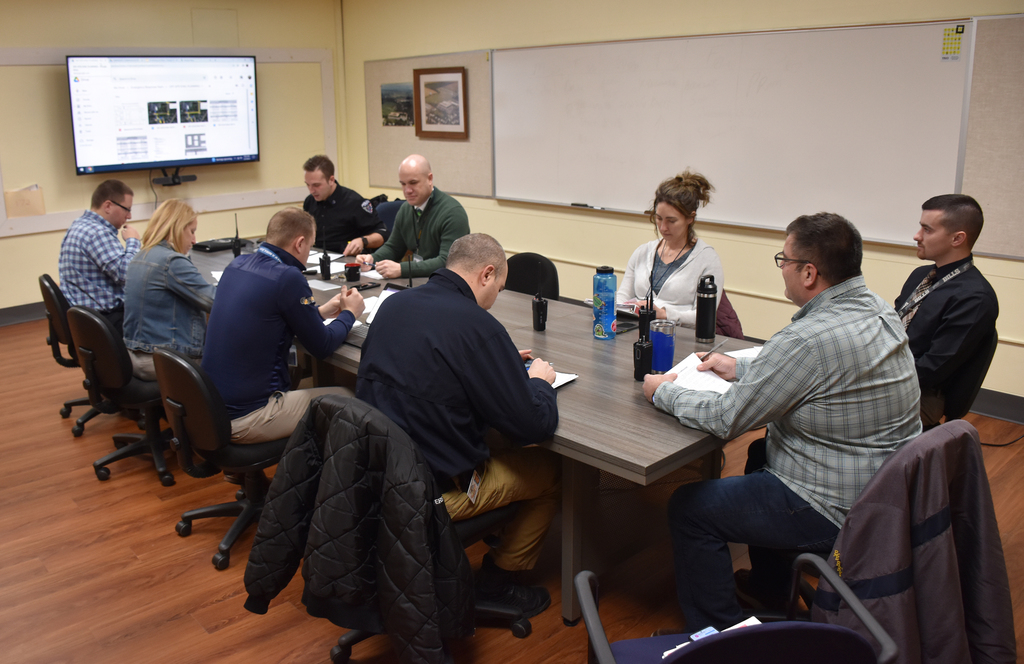 PCS and our agricultural community have a strong group of advocates in Albany today! FFA members Noelle Milhollen, Emma Darocha, Abigail Paddock, Harley Wolfanger, Rachel Kuhlkin, and Courtney Westfall are attending the State Leaders' Experience, which is helping them and other young leaders from around the state learn about advocacy and having an impact on agriculture, agriculture education, and their FFA chapters. The group has been able to connect with state leaders like Richard Ball, Commissioner of the NYS Department of Agriculture and Markets. They will also be meeting with legislators and recognized on the Assembly Floor. #PrideInTheHive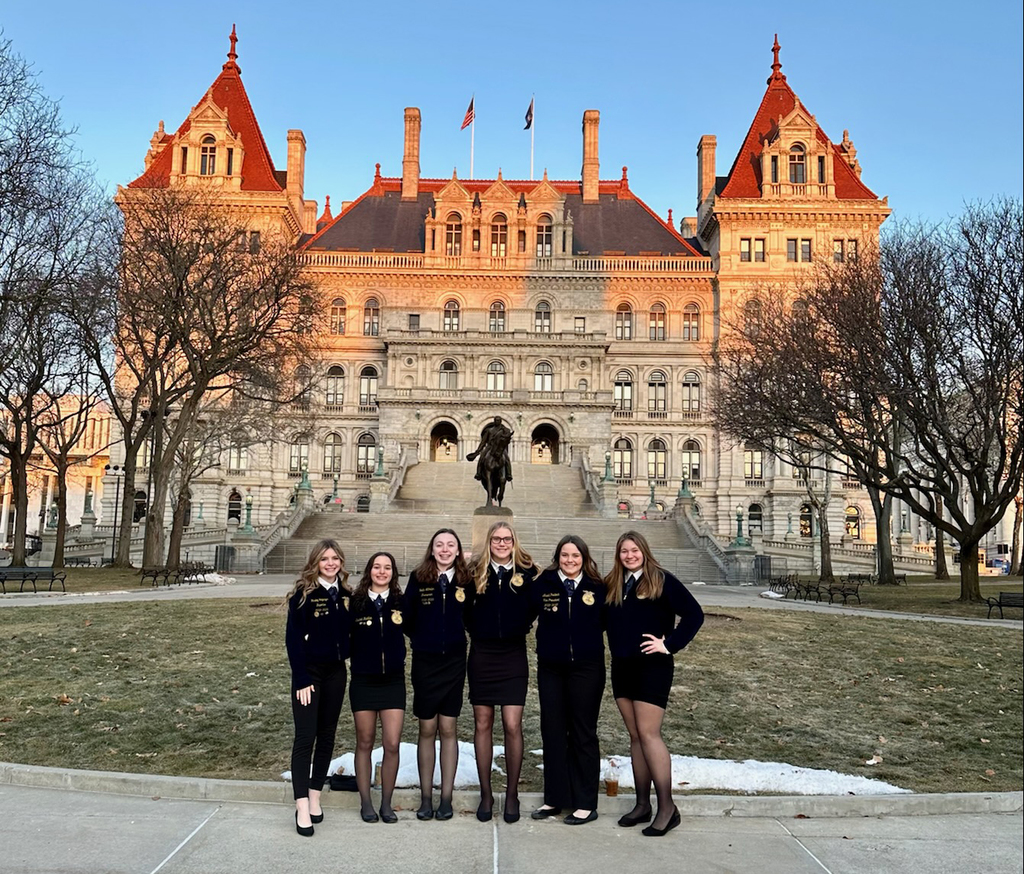 What a weekend for our FFA members! The group traveled to Springville on Saturday to compete in a Leadership Development Event (LDE) at Districts. All the teams and individuals who placed will be moving on to Substates at Byron-Bergen on March 18. Congratulations! - Averie True - Jr. Extemporaneous Speaking - 3rd Place - Emily Warriner - Sr. Extemporaneous Speaking - 4th Place - Hannah Rowley - Sr. Extemporaneous Speaking - 6th Place - Harley Wolfanger and Liz Wright - Sr. Extemporaneous Speaking - Honorable Mention - Hannah Rowley, Avery Dueppengiesser, Liz Wright, Levi Church, Gio Muolo, Averie True, Tessa Koronas - Conduct of Chapter Meeting - 2nd Place - Hannah Rowley - Jr. Prepared - 1st Place - Liz Wright - Jr. Creed - 1st Place - Emma Darocha, Abigail Paddock, Harley Wolfanger, Rachel Kuhlkin, Noelle Milhollen, Courtney Westfall - Parliamentary Procedure - 2nd Place - Abigail Paddock, Emily Warriner and Avery Dueppengiesser - Sr. Prepared - Honorable Mention - Hannah Rowley - Jr. People in Agriculture- Perfect Score #PrideInTheHive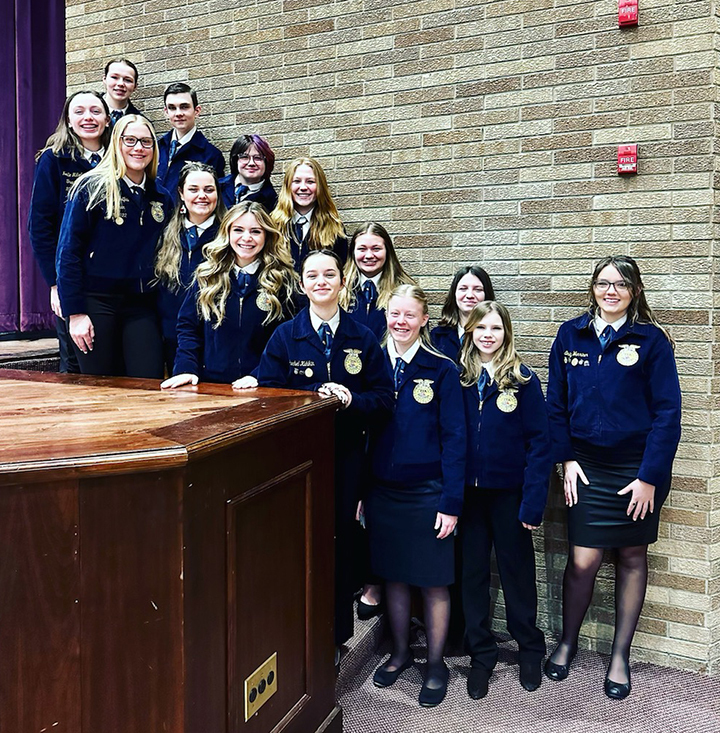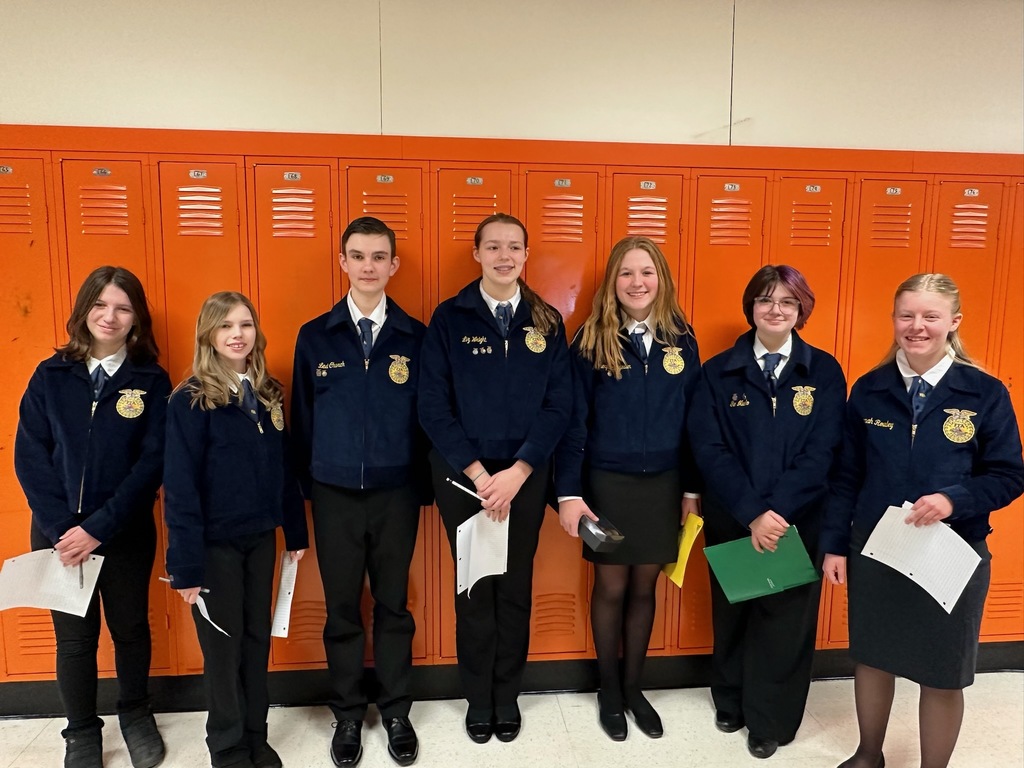 The Perry Varsity Cheerleaders competed on Saturday, February 4 at Attica's Winter Wonderland Competition. In Varsity Division 2, Perry placed 1st with a score of 77.8. Leroy was 2nd with 71.25. Perry just missed Grand Champs of the competition by 1.9 points which was won by Pittsford. The girls are showing their Hit Zero pose, which means no deductions in their routine. Perry will be hosting the LCAA League Cheerleading Championship on Thursday, February 9 starting at 6:30 pm.

The Perry Wrestling Team had an excellent showing at the Section V Class B3 tournament in Lyndonville on Saturday. Brady Kelly took 5th at 145 lbs. Maddox Regatuso (118 lbs.) and Noah Leitten (145 lbs.) finished 2nd. Holden Kelly (132 lbs.) was crowned champion as well as Most Outstanding Wrestler for the light weights. All 4 move on to the state qualifier in Brockport next week.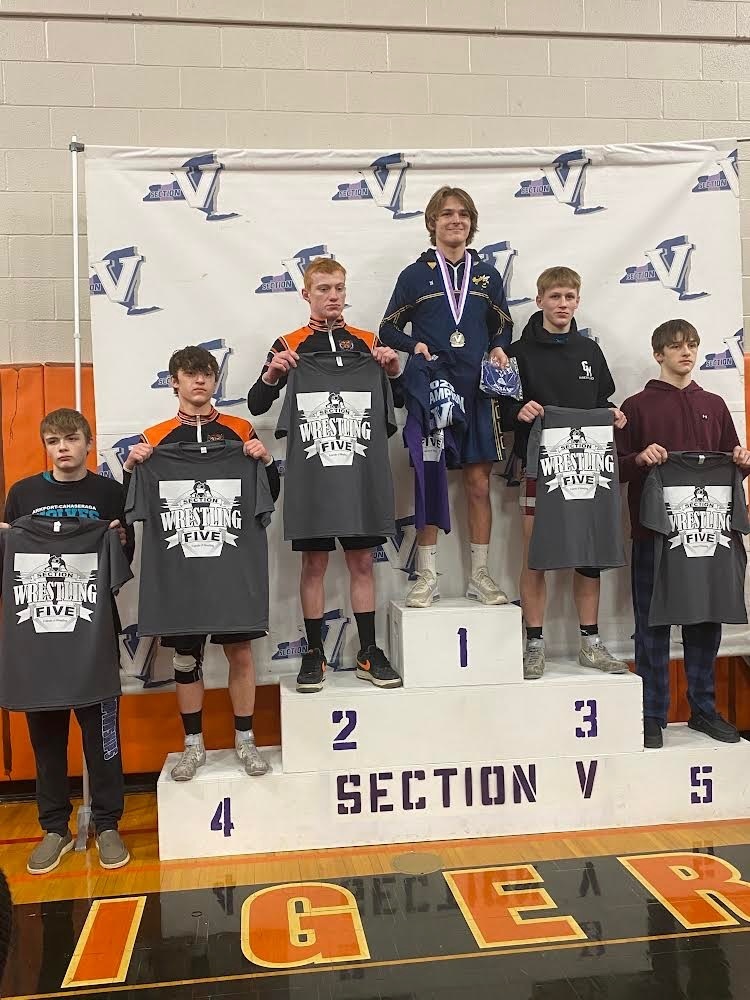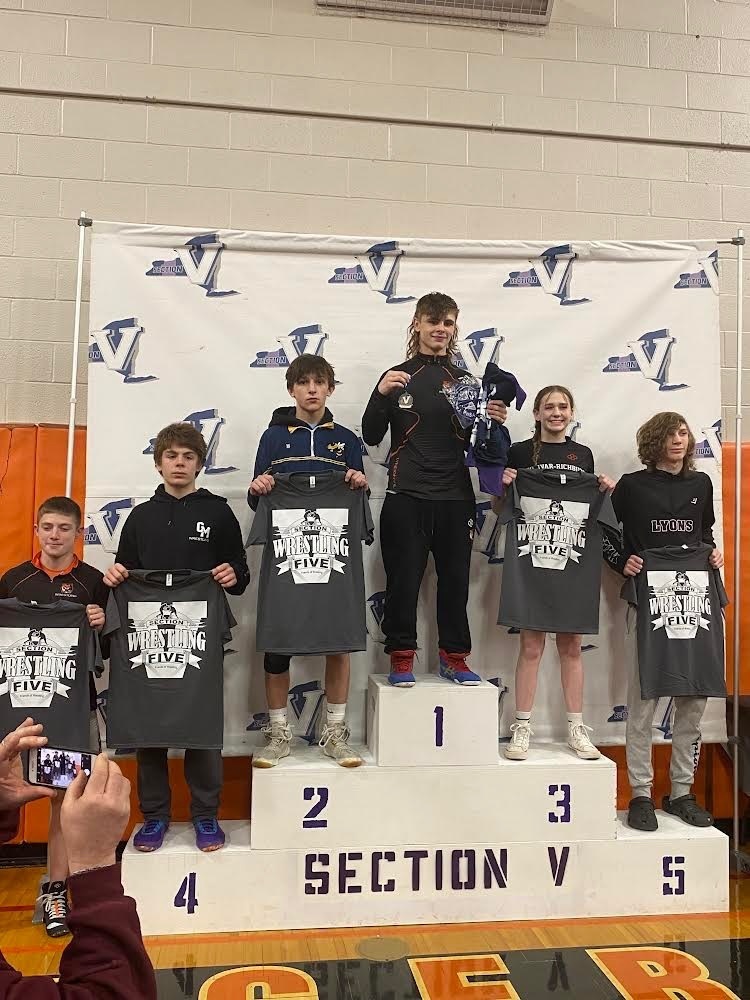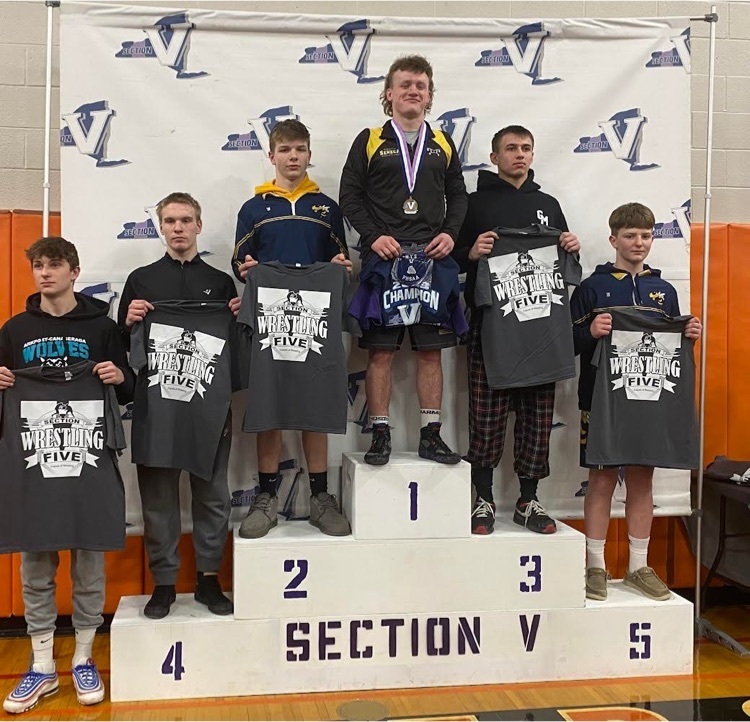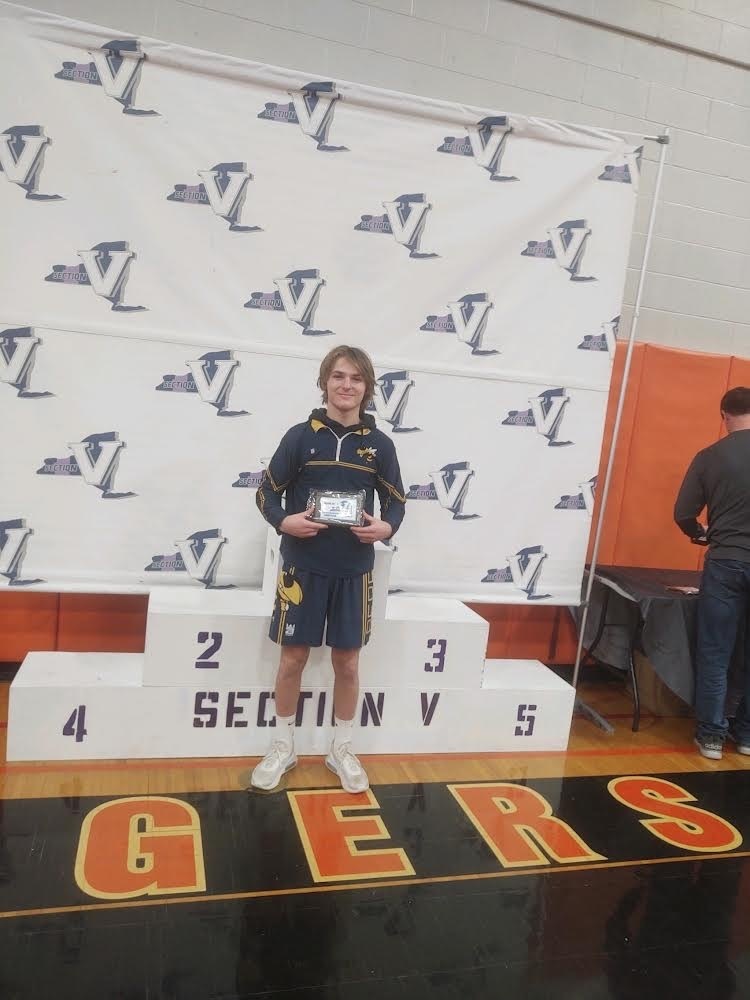 Boys' Basketball Results Geneseo 56, Perry 38 Perry played a strong game on the defensive end of the floor and it was a close game heading into the fourth quarter as Geneseo led 34-25. Geneseo was able to pull away in the 4th quarter and won 56-38. Geneseo was led by Eghosa Okpefe with 19 points while Oren Ray added 13. Perry was led in scoring by Matt Givens with 15 points and Bryce Tallman added 10 points.

A glimpse at today's All-County Music Festival 2 rehearsal! Don't forget Warsaw CSD is hosting the performance tomorrow, Feb. 4 in their Middle/High School Auditorium. This is free to the public and starts at 1:30 pm (doors open at 1:00 pm). Please join us in supporting our student-musicians! #PrideInTheHive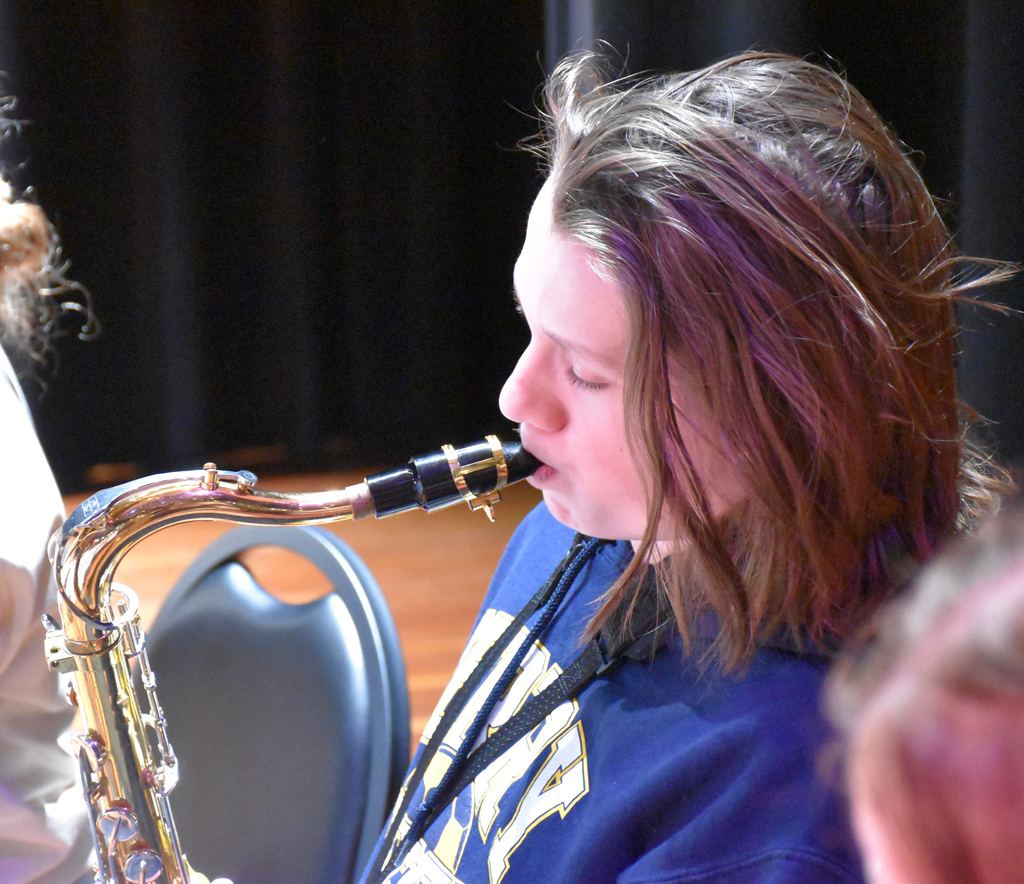 We love this image from Mr. Levano's music room this morning. His General Music class recently finished writing music compositions and, with their teacher on the piano keys, each student was able to share their masterpiece. #PrideInTheHive