The votes are in...and our elementary students have spoken! Congratulations to the fifth grade team for winning this year's Halloween Costume Contest! It was such a fun day for the students...and adults. #PrideInTheHive

We're dedicated to providing all our students – current and future – with exemplary educations that prepare them for college, careers, and/or military service. Every single student, in every single school district deserves that. This week, PHS welcomed 75 education students from SUNY Geneseo to observe in our classrooms. It will benefit these college students to learn from our incredible educators at PCS, and help us ensure that future students, whether at PCS or another district, receive stellar educations from well-trained teachers.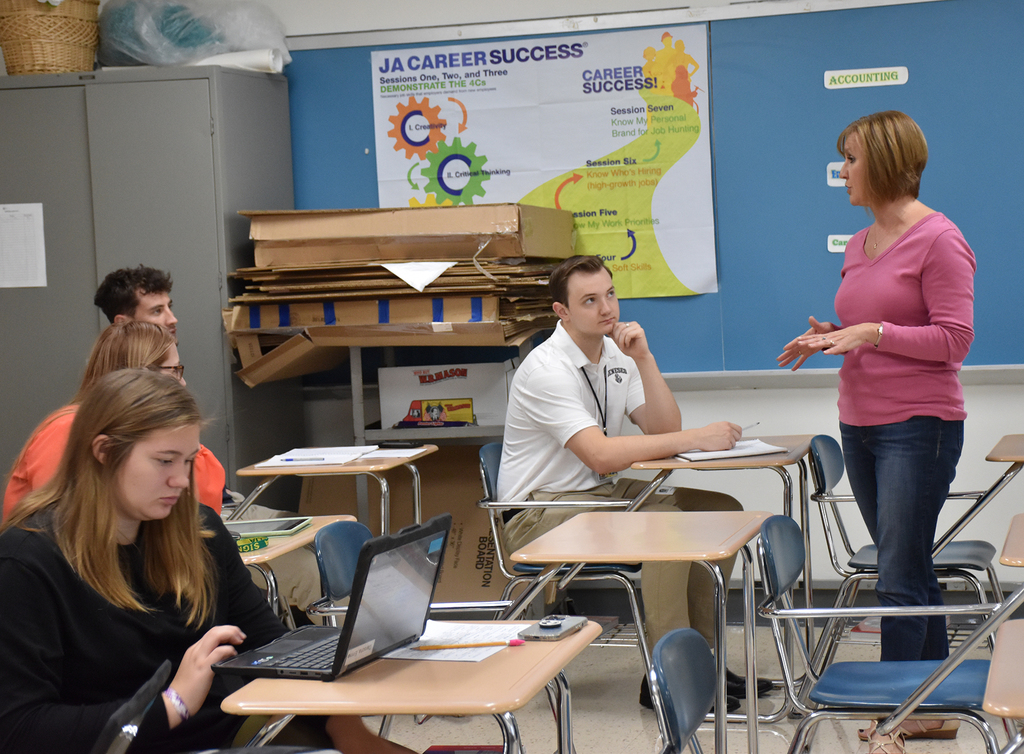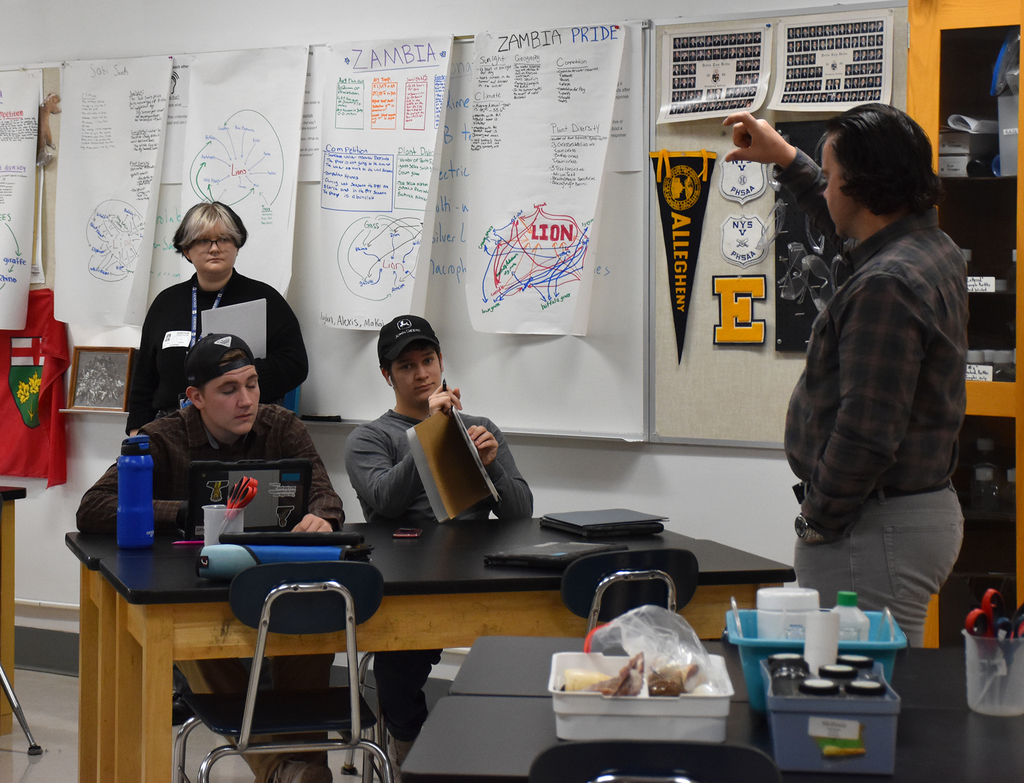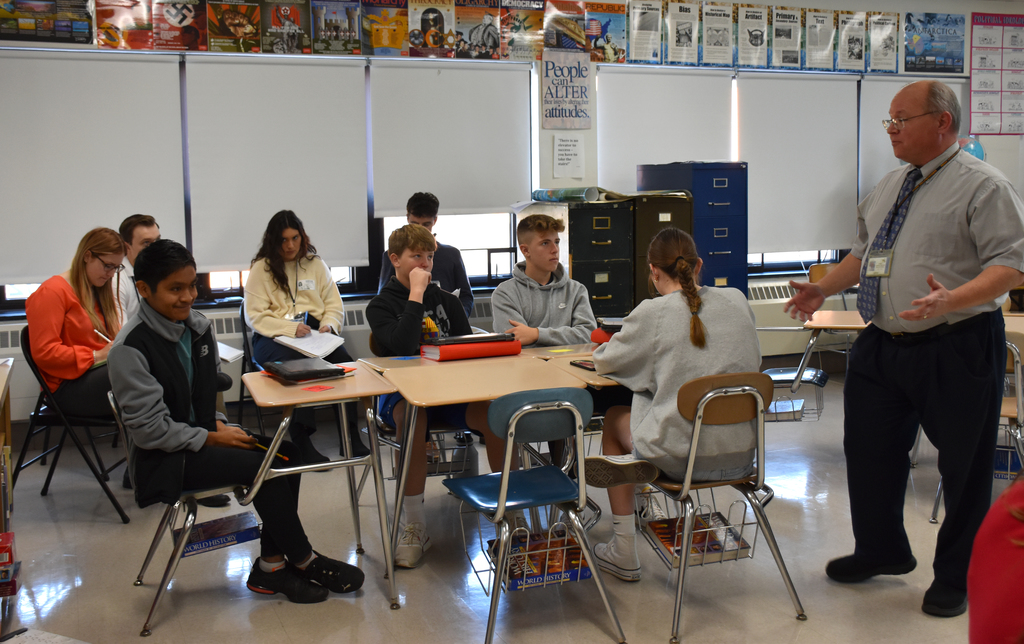 It has been an engaging day; however, I could not leave the office until I celebrated a remarkable group of learners. I was fortunate to observe Mrs. Smith's 4th grade classroom during their Socratic Seminar. The students were discussing the text The Circulatory Story. I loved the rules they developed for the discussion: listen respectfully and carefully to others' ideas, ask questions, agree or disagree with ideas, not people, be polite, ask others to support their ideas. The students supported their statements with facts. They 'whole body listened' to their classmates. They used eye contact to let their peers know they were engaged in the discussion. My favorite contribution was from Lachlan. He said: "I liked the figurative language on this page. Does steam really come out of your body? I thought it was funny." I made the following comment in my observation summary about Mrs. Smith's class: "Hard work, kindness, and empathy were exhibited by all in the classroom. Mrs. Smith provides specific, positive reinforcement to promote participation." There is one word to describe the lesson I observed: beautiful. Thank you Mrs. Smith for scaffolding your lesson in a way that all students could participate successfully. Thank you students for your contributions. Best students, best teachers, best team! Daryl McLaughlin Superintendent of Schools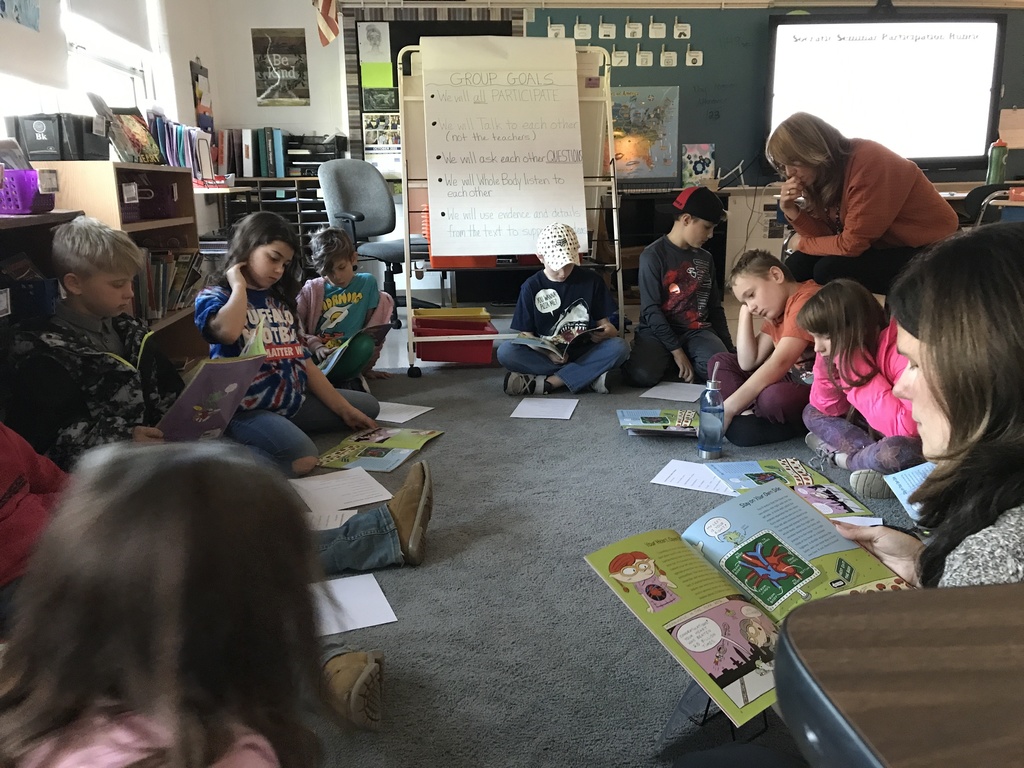 We know, it's a sight that, as WNYers, we aren't used to seeing on November 2. Our students can play outside, organize a flag football game, slide, run…all with not a flake in the air or on the ground. The sun is shining and we don't necessarily need jackets…we're going to enjoy every minute of it here at PES! #PrideInTheHive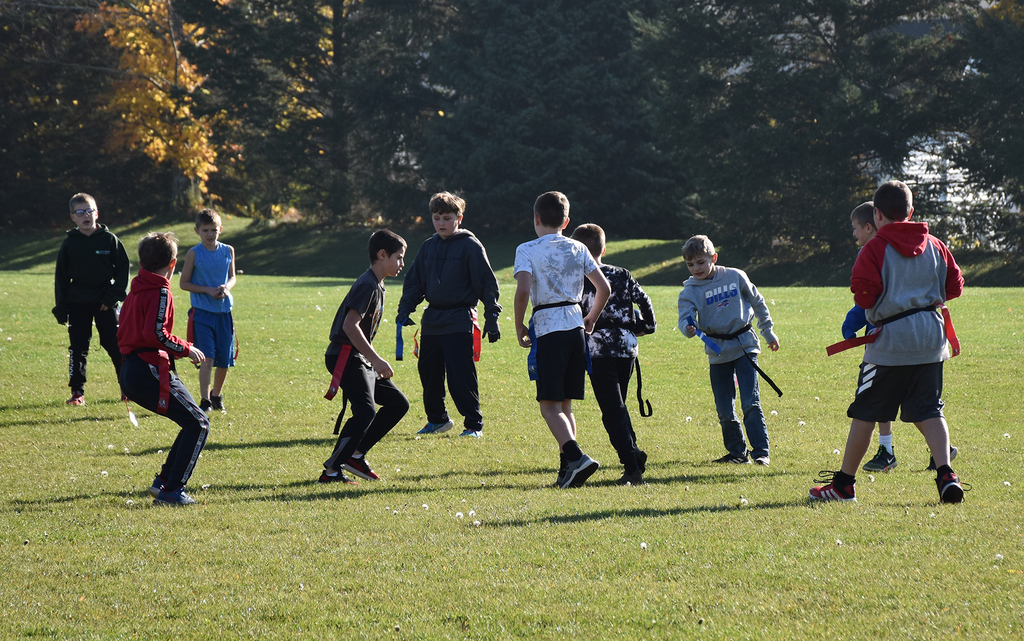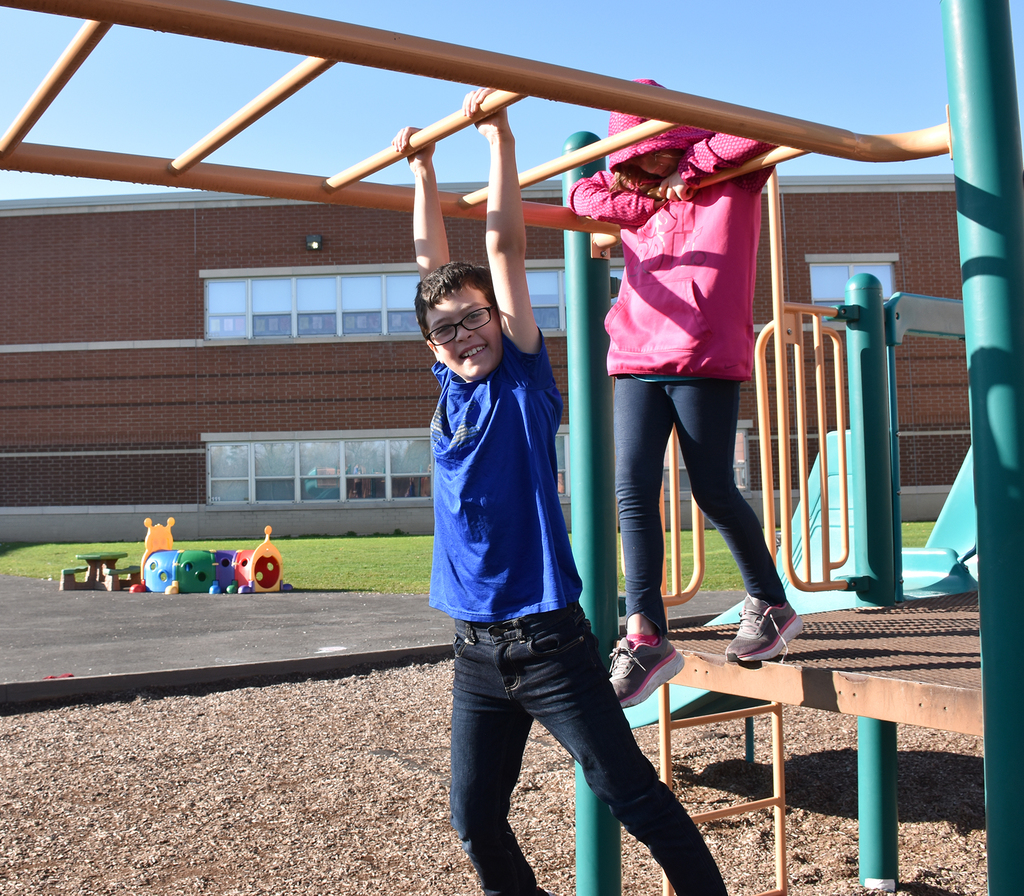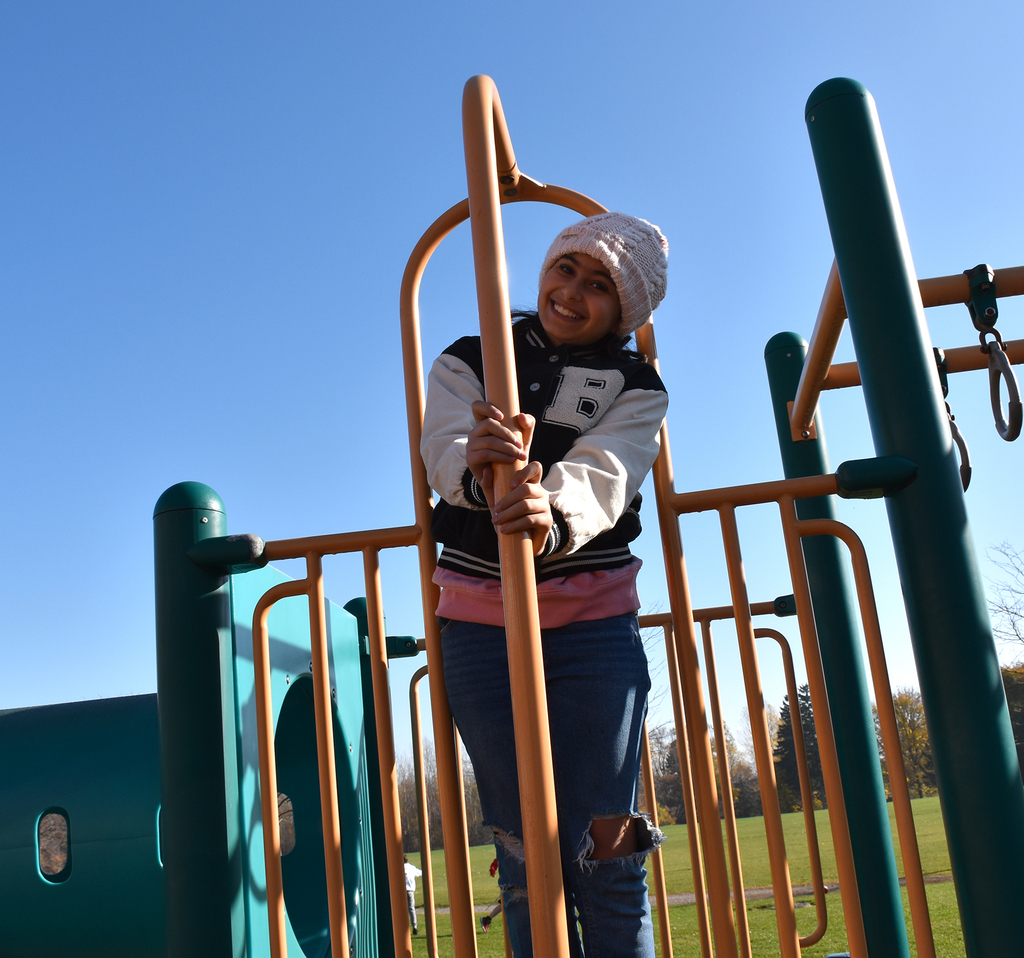 Math is fun! No, really, we mean it. Mrs. Miller's Calculus and Pre-Calculus students proved that last week during a trip to Math Day 2022 at Houghton University. Along with students from around the region, our Yellowjackets spent the morning playing math games. After lunch, students broke off into different sessions including Mathmagic, Origametry, Math Like an Egyptian, Spacey Math, and Infinite Snowflakes. Students also had the opportunity to tour the campus. (Thanks to Mrs. Miller for sharing the photos!) #PrideInTheHive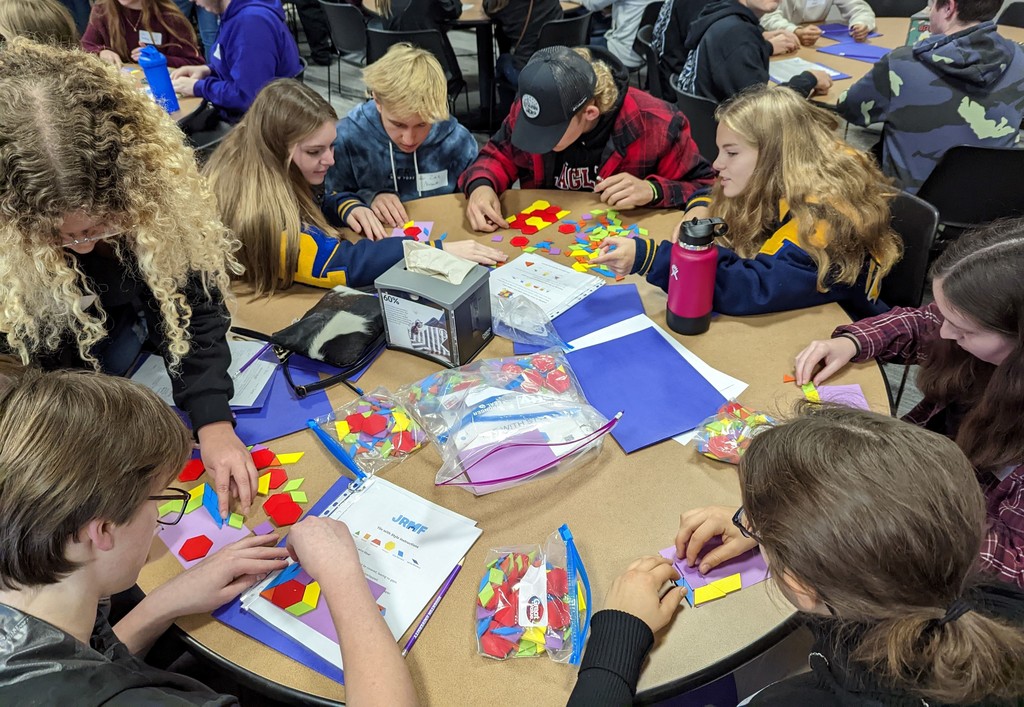 Perry FFA at the National Convention in Indianapolis!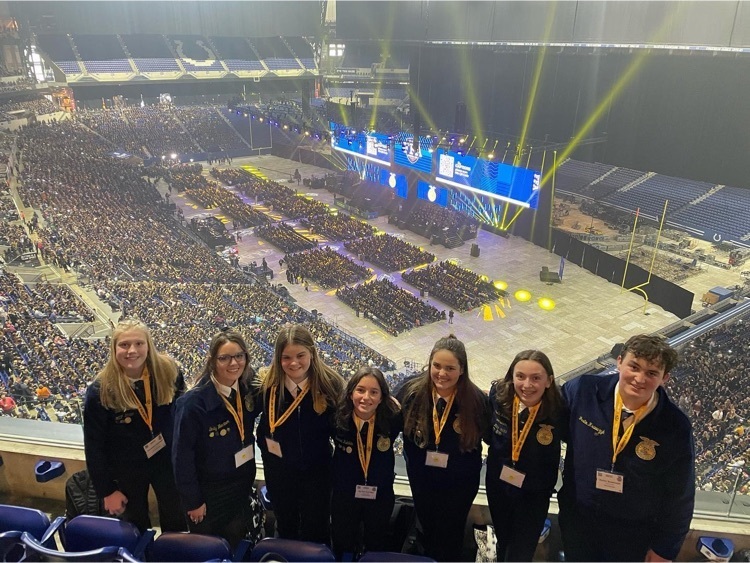 Friday at PCS = Observing world-class performing artists! Our instrumental music students in grades 7-12 are attending an open rehearsal of the Buffalo Philharmonic Orchestra through a grant the District received from Young Audiences Arts for Learning. This experience will be the kick off to the District's partnership followed by members of the Buffalo Philharmonic Orchestra coming to Perry in the next few weeks. Our students will have the opportunity to learn from and interact with professional musicians who will work with our students through their artist in residence program.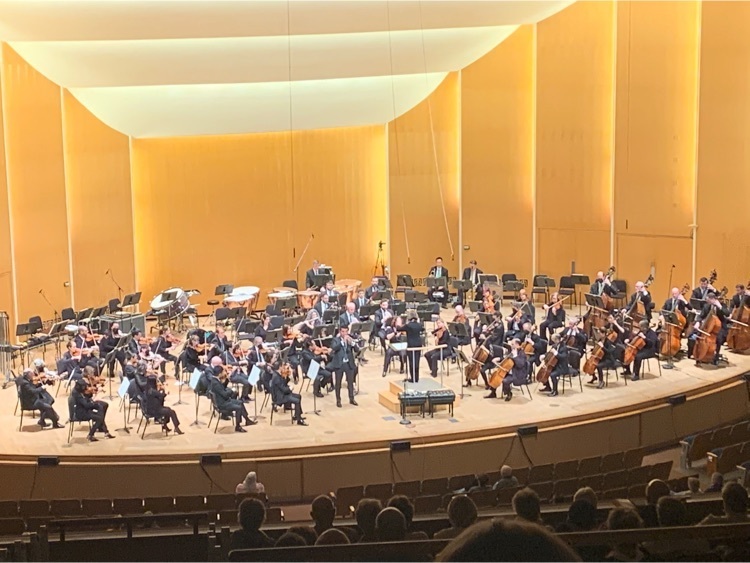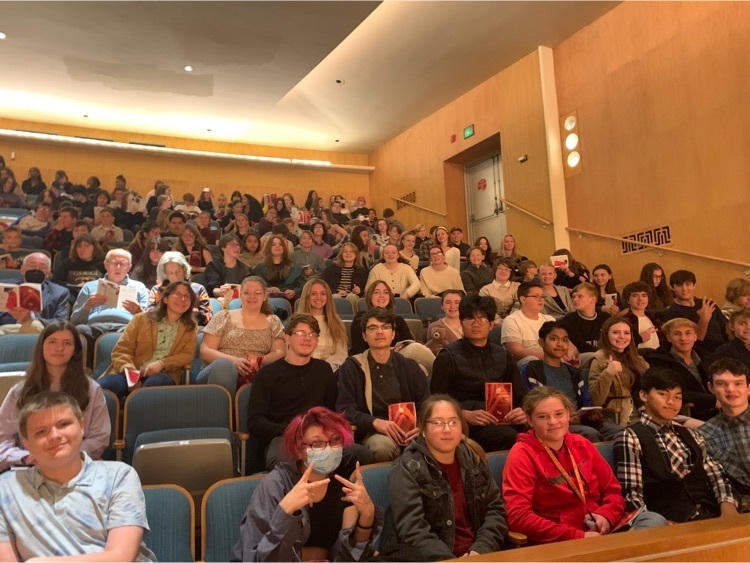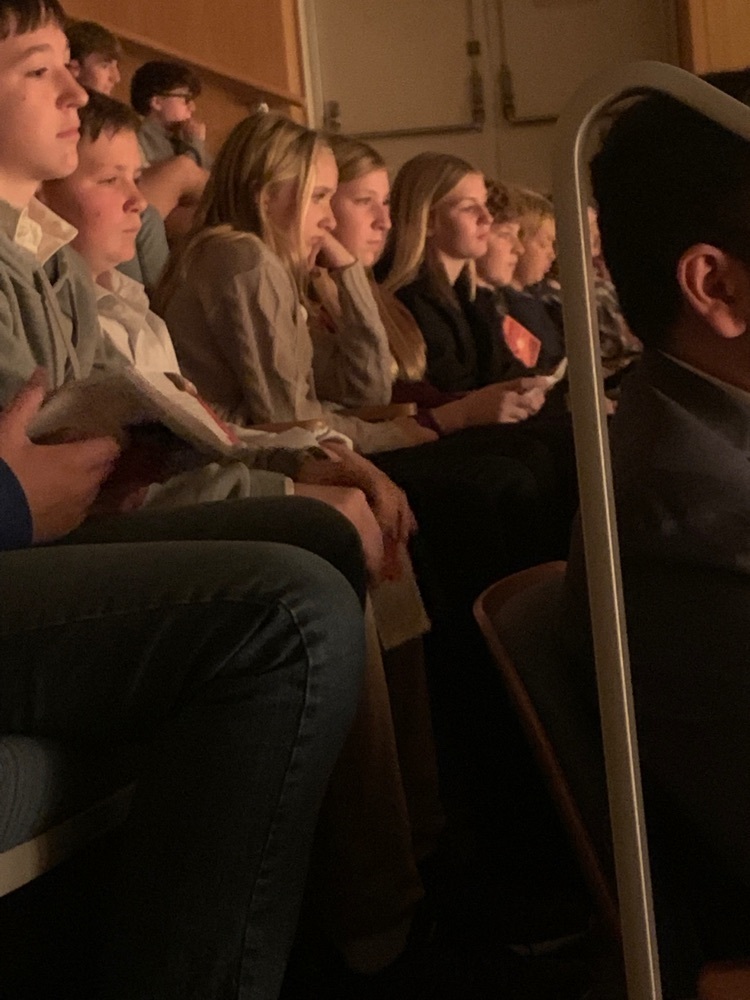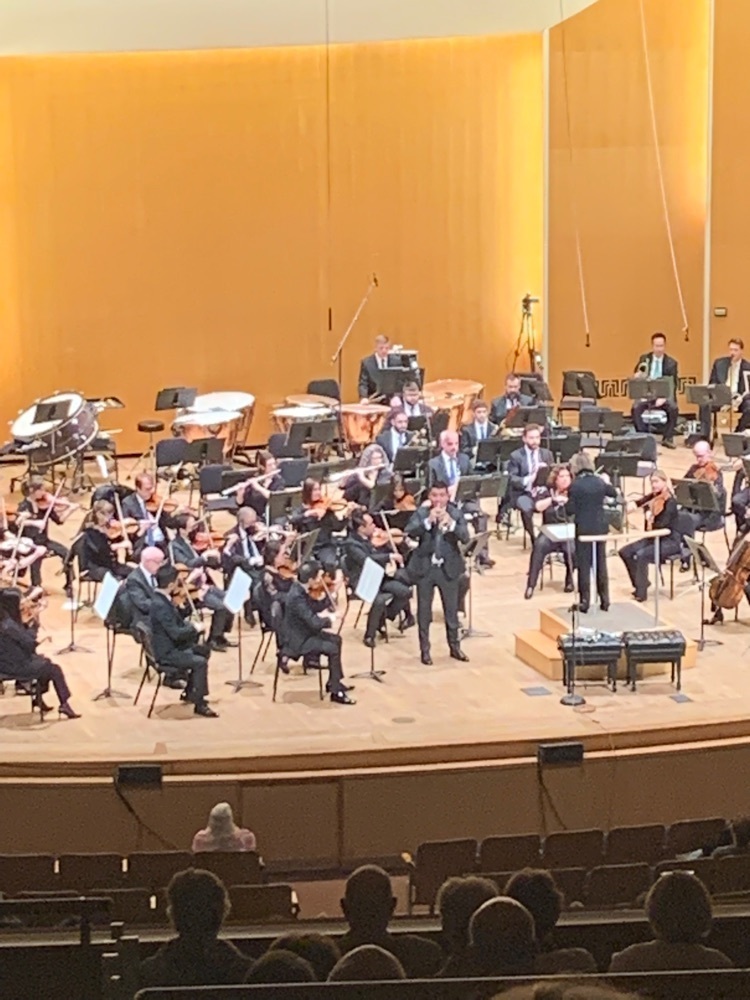 Being an artist is sometimes a messy job! Mrs. Adolf introduced third graders to Henri Matisse's artwork, which is known for its bright colors, for their latest project. For their self-portraits, students used chalk pastels to create abstract colors. Of course, the fun part about chalk pastels is that you can smear the color across the paper. The end results are bright, beautiful, and fun portraits – along with some colorful hands! #PrideInTheHive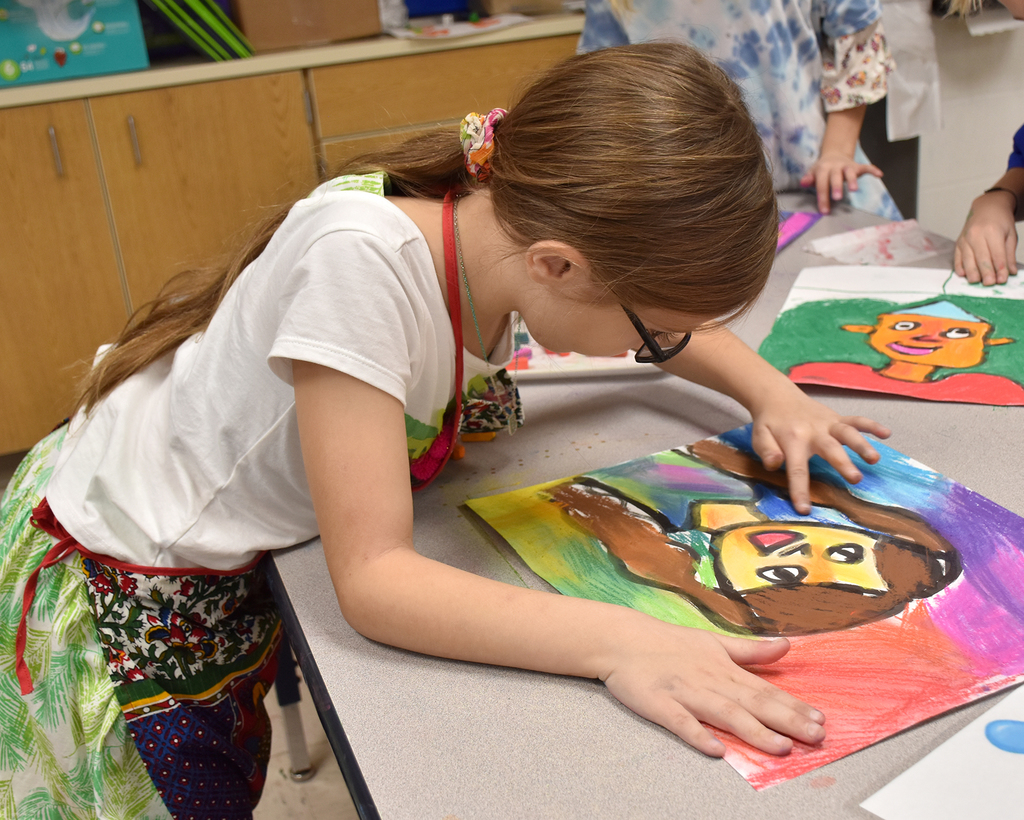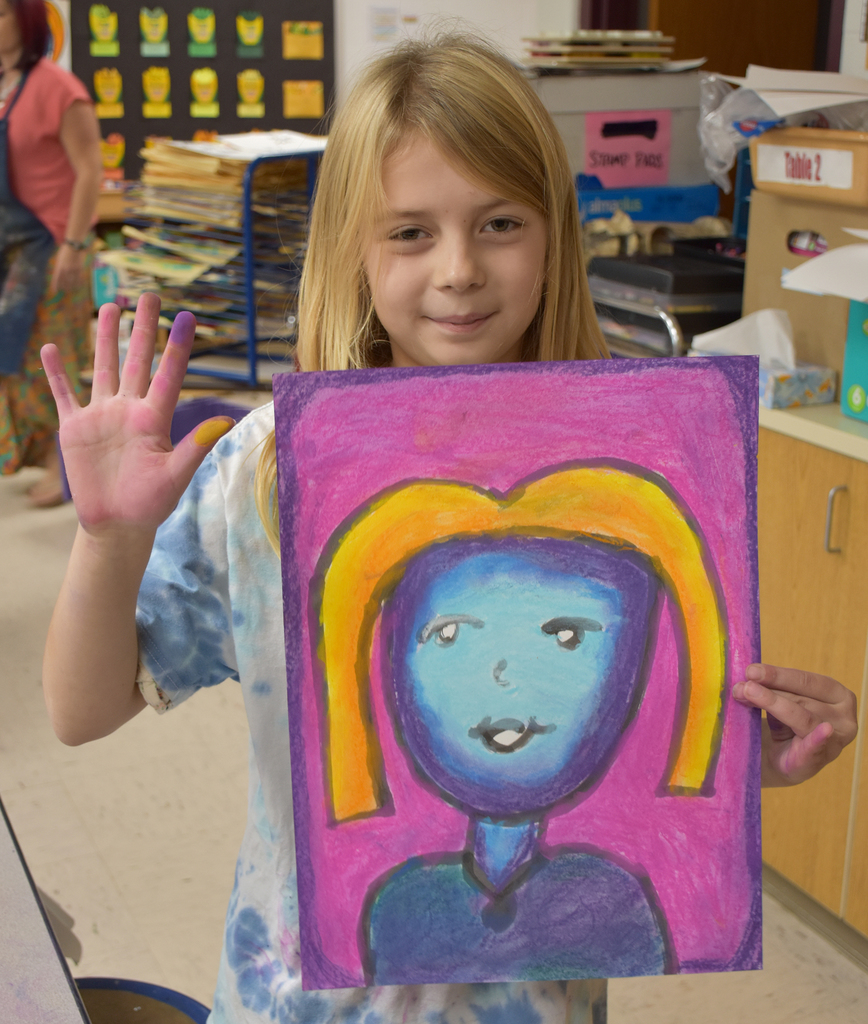 We're having the best morning at PES. The BEST! Thank you to the amazing volunteers who are helping with the pumpkin carving today...we couldn't do this without you! It's incredible to see our students so excited and proud when they are finished. We hope you'll join us for the PES Pumpkin Walk tonight from 6-8 pm! #PrideInTheHive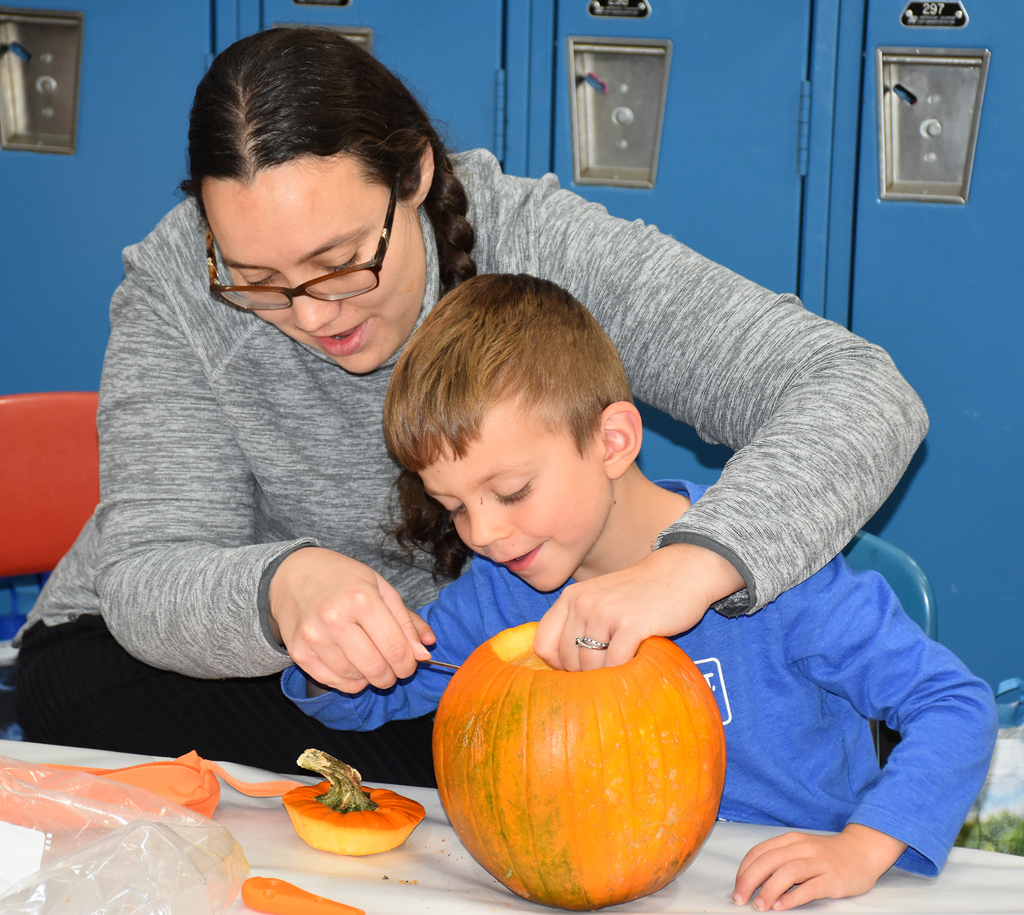 It's Thursday and we're throwing it back to when our seniors really got into the fall season back in 2010 and 2011! #PrideInTheHive #ClassOf2023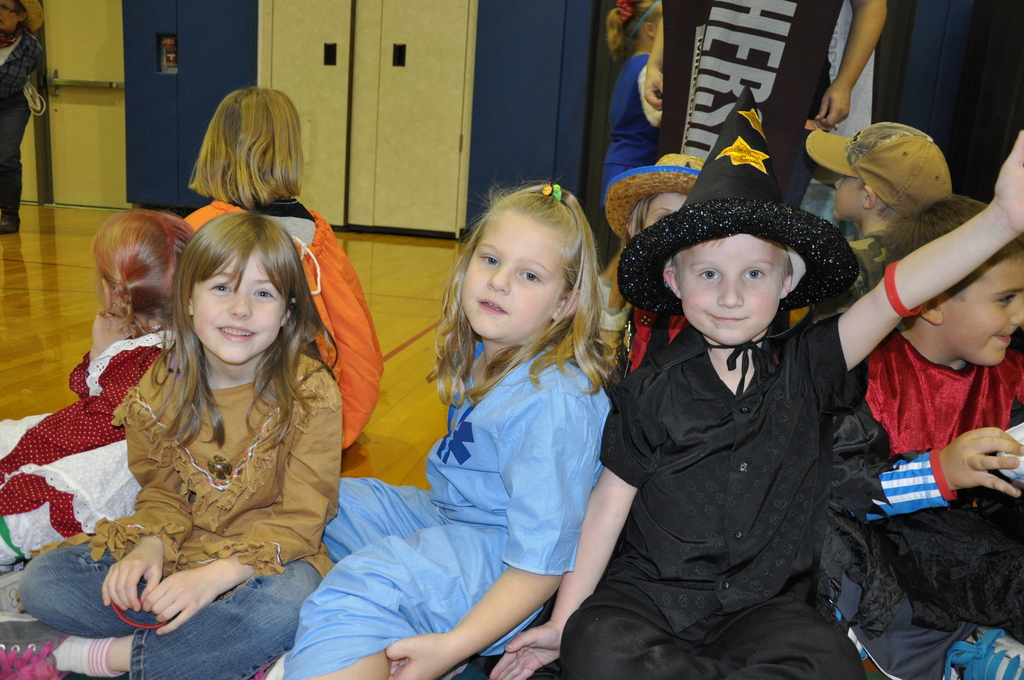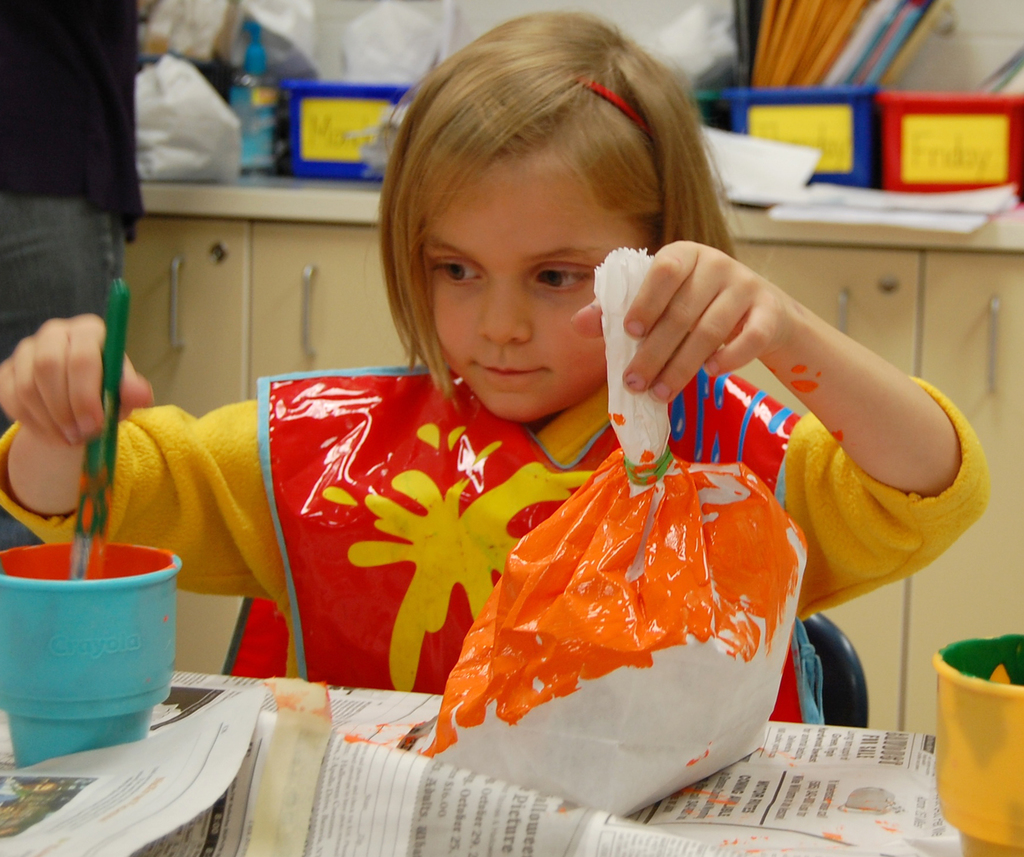 We love to see great collaborations between our programs, and this one brings Mr. Sporleder's HS technology students and our Athletic Department together. The Engineering, Design, and Development students are currently constructing 10 targets that will be used by the PCS riflery team during the upcoming winter season. #PrideInTheHive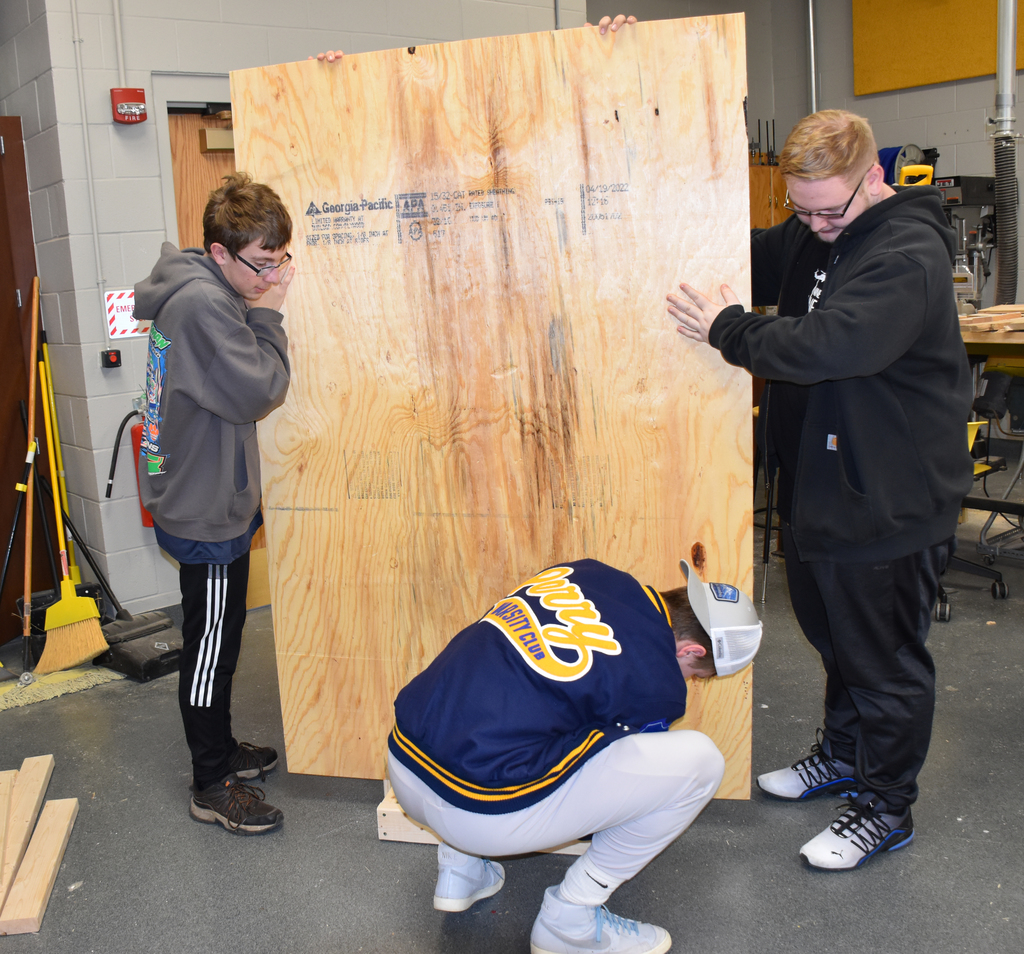 And they're off! We know FFA members Justin, Abbey, Noelle, Courtney, Rachel, McKenna, and Emily, along with Mrs. Woloszyn and Mrs. Brant, will have the best time at the 95th National FFA Convention in Indianapolis this week! #PrideInTheHive #PerryFFA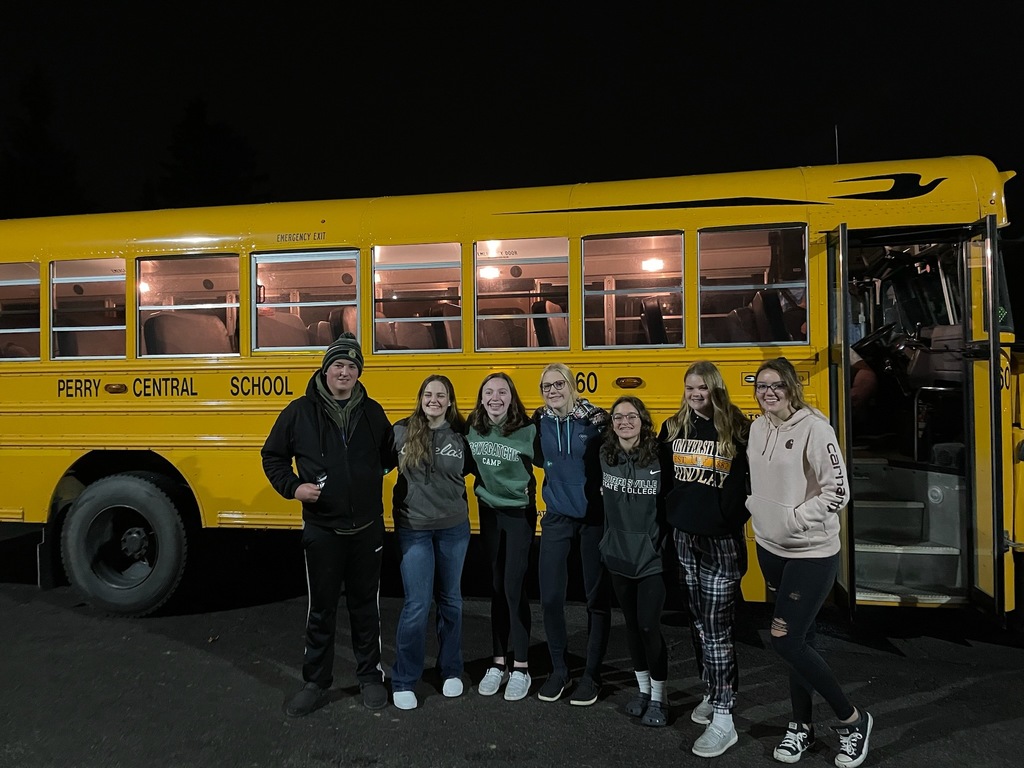 The High School FBLA (Future Business Leaders of America) members and Mrs. Lowery hosted their annual FunFest yesterday after school at PES. During the carnival-style event, students in grades K-3 were invited to pay $5 for tickets to play various Halloween-themed games that included prizes. FBLA uses the fun event as a fundraiser each fall. #PrideInTheHive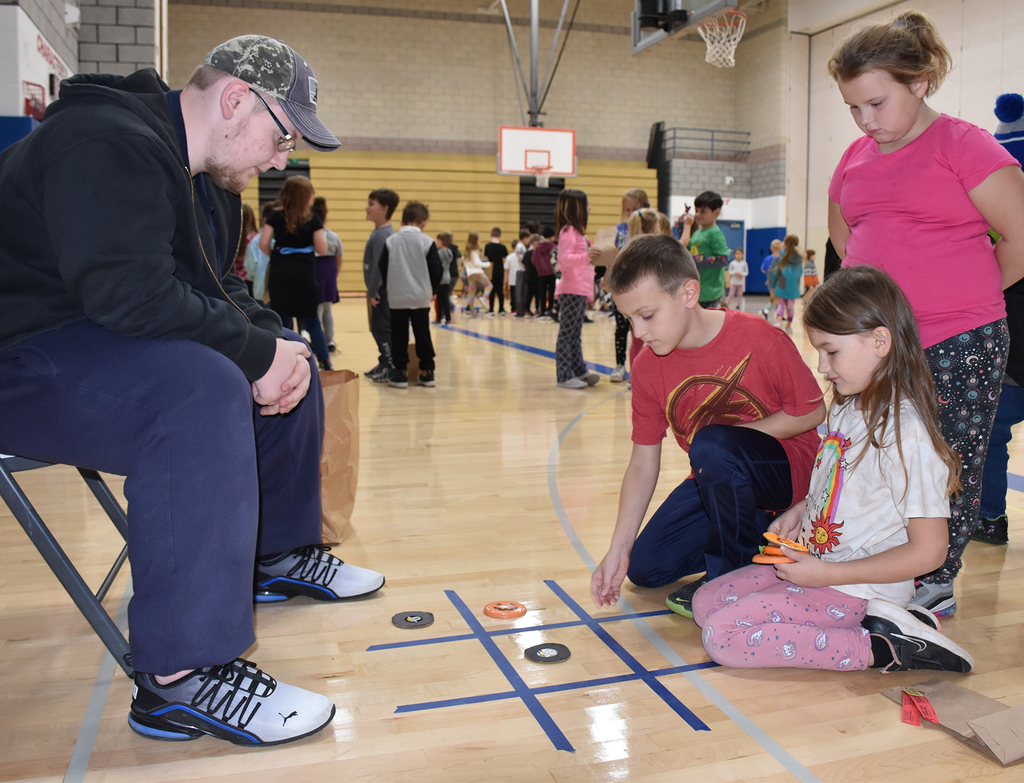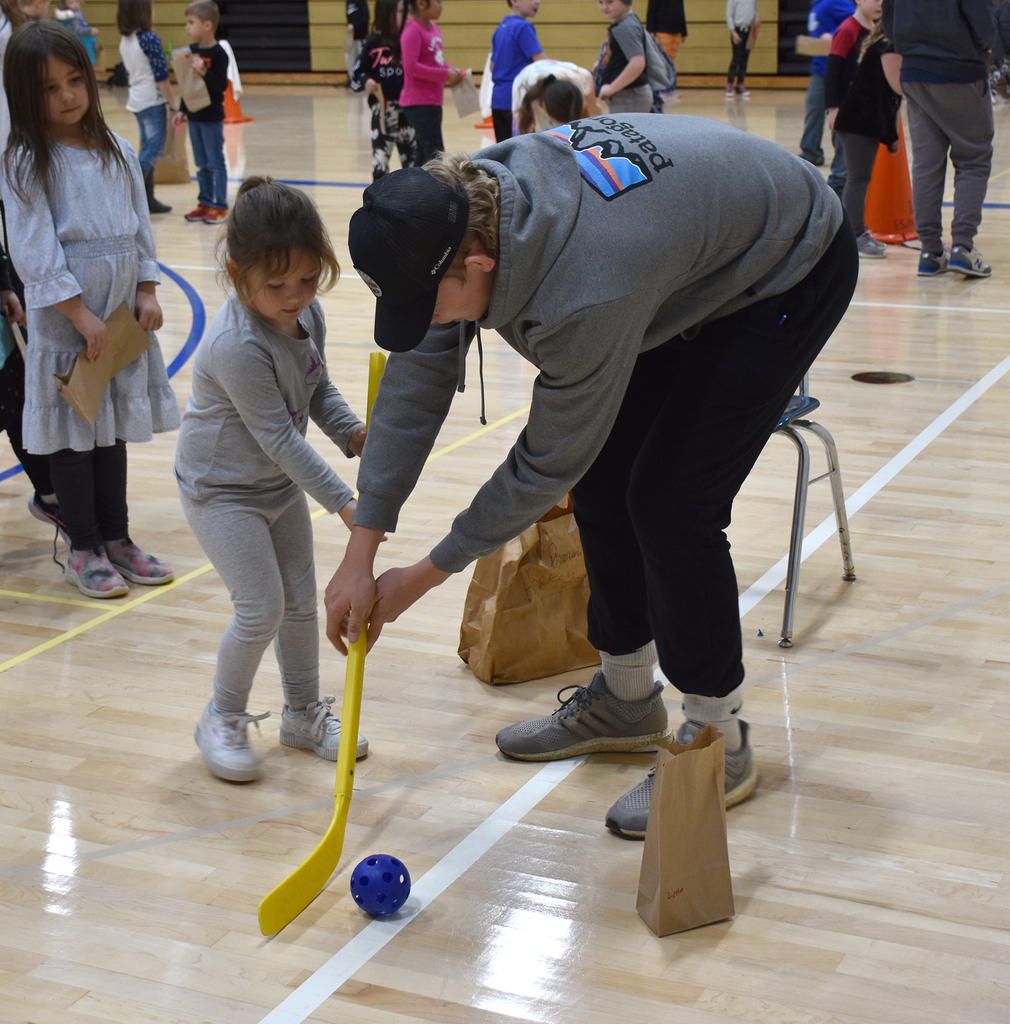 The PCS volleyball program honored its seniors last night before a tough match against Pavilion. Congratulations to Nicole Zwack, Sydney Hnat, Lilly Henchen, Gabrielle Lyman, Laticia Rojas-Figoura, Emily Naylor, and Emma Darocha! #PrideInTheHive #ClassOf2023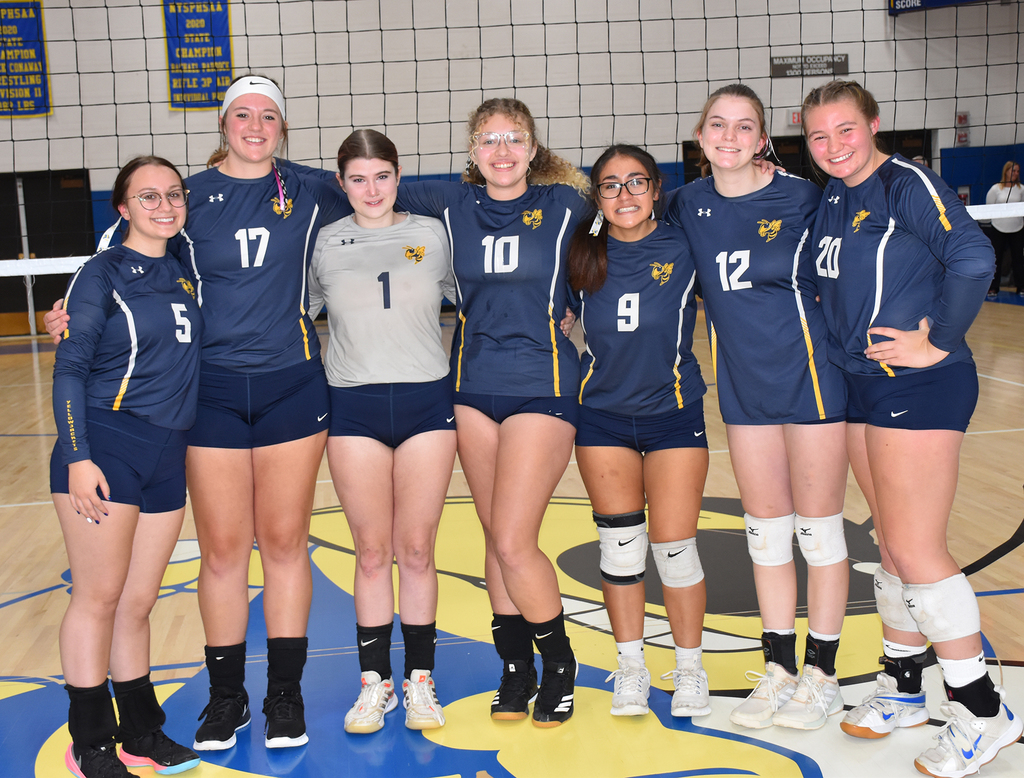 A huge thank you to Mrs. Betsy DeGroff and the DeGroff family for welcoming our second graders to their pumpkin patch this morning! Our students walked away with as many pumpkins as they could carry...and apples too! Additional classes will visit on Friday. (Thank you to Mrs. Jaques for the photos) #PrideInTheHive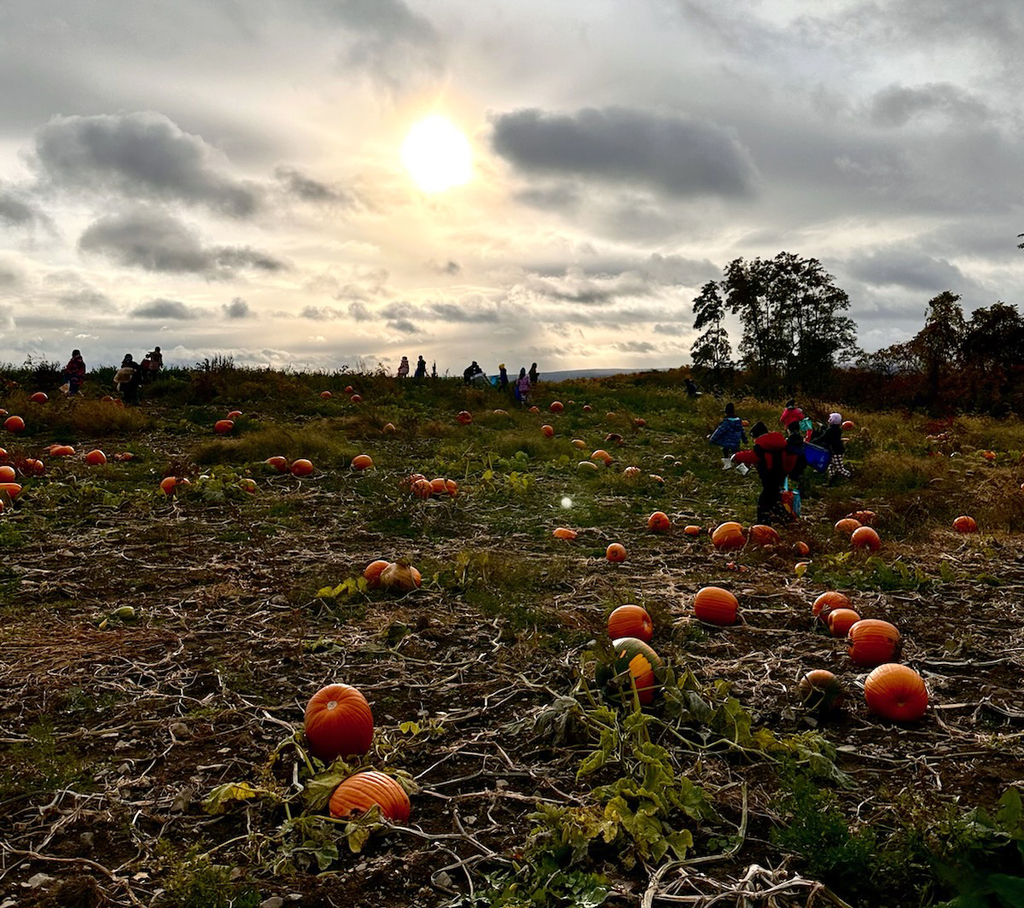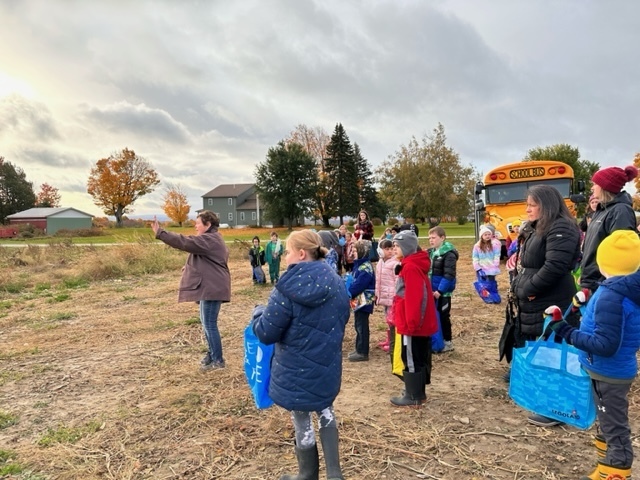 Thank you to the NYSP and NFTA K9 units for participating in Safe Schools Week at PCS. While their visit was routine and uneventful, it's just one of countless examples of PCSD working with local and state law enforcement to keep our buildings and family members safe! #PrideInTheHive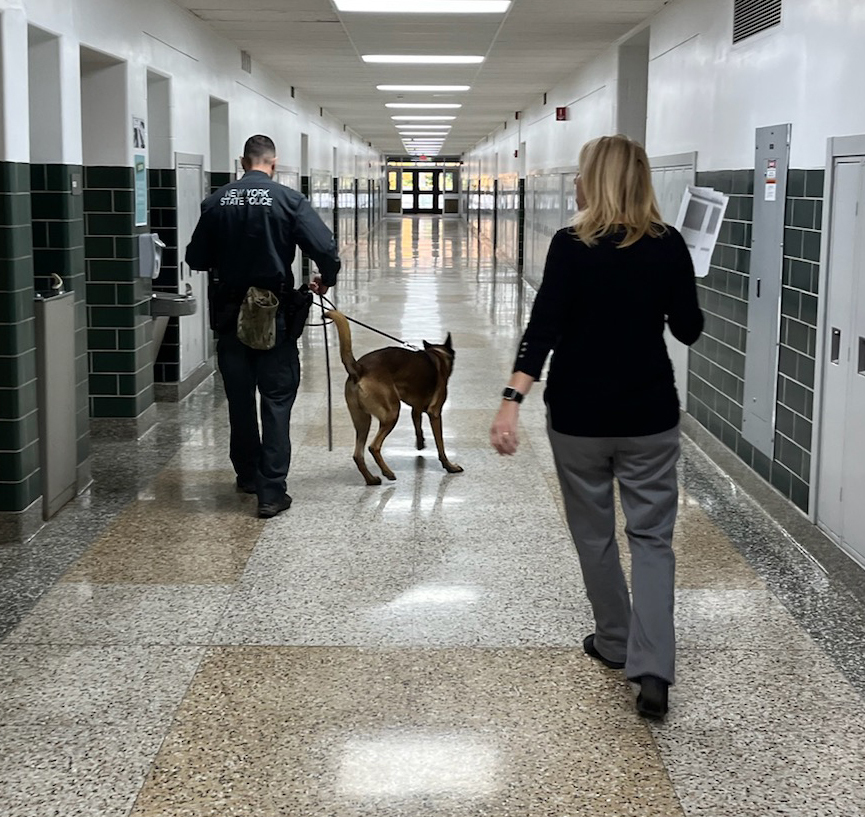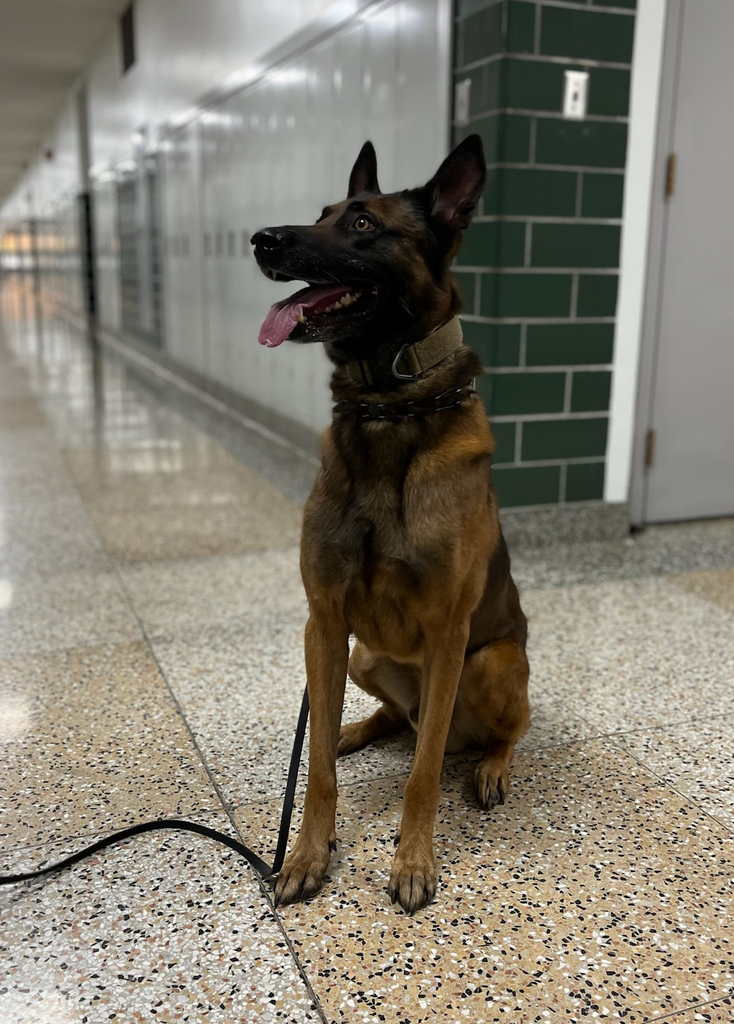 Before Friday evening's varsity football game, the PCSD Athletic Complex was officially dedicated in memory of Jim Keenan. As most know, Jim was a teacher, coach, and Athletic Director at PCS from 1978-2009 and played an integral role in proposing, designing, and overseeing the completion of the Athletic Complex. We were honored that Jim's three sons, Greg, Jimmy, and Jack, were on hand for the dedication. #PrideInTheHive #PCSDfamily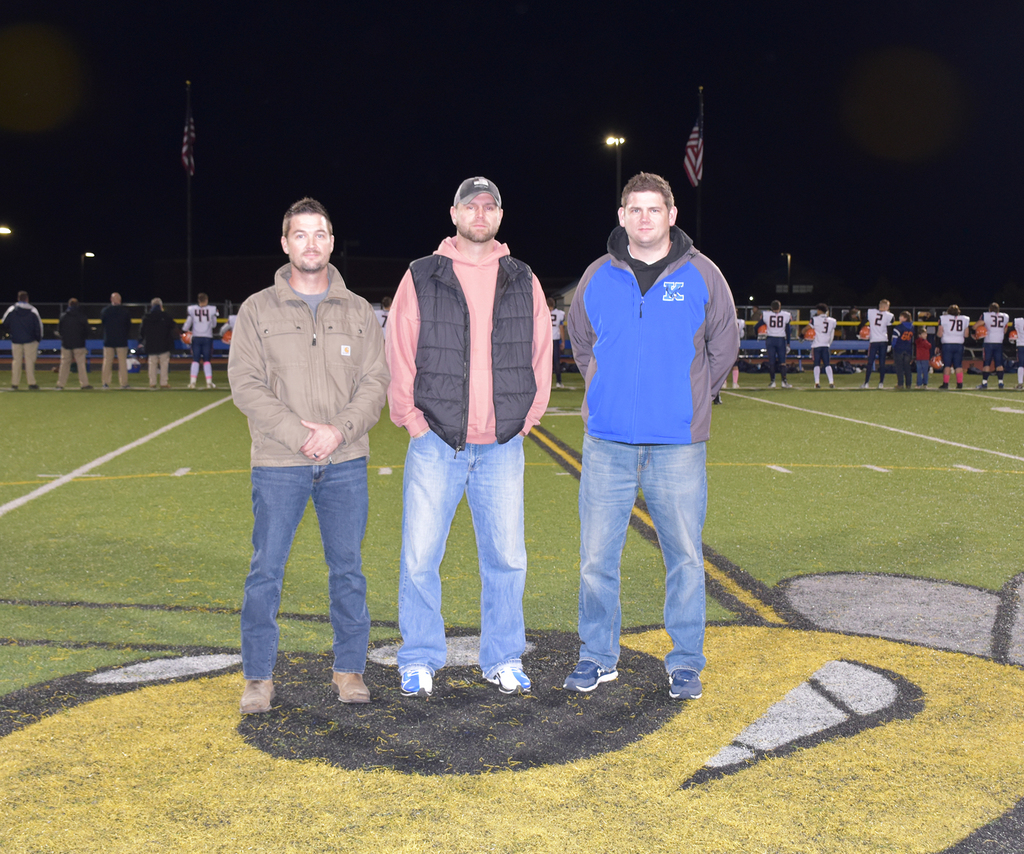 Thank you to the volunteers from the Perry Fire Department and Perry Ambulance who were at PES today for Fire Prevention and Safety presentations. This is one of our favorite annual events because it's not only fun, but it also helps make our students, families, and community safer. And it's all possible because these incredible individuals are dedicated to this tradition! #PrideInTheHive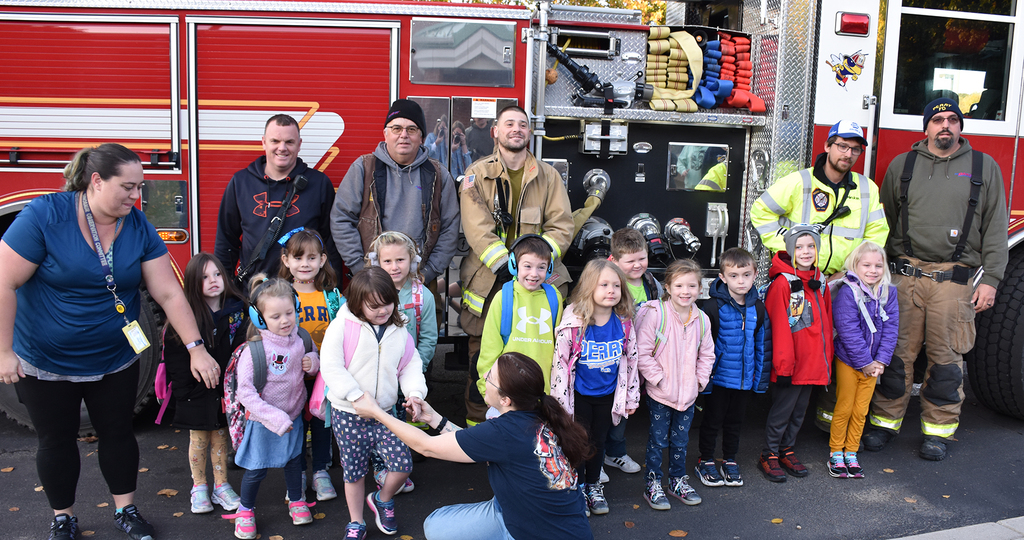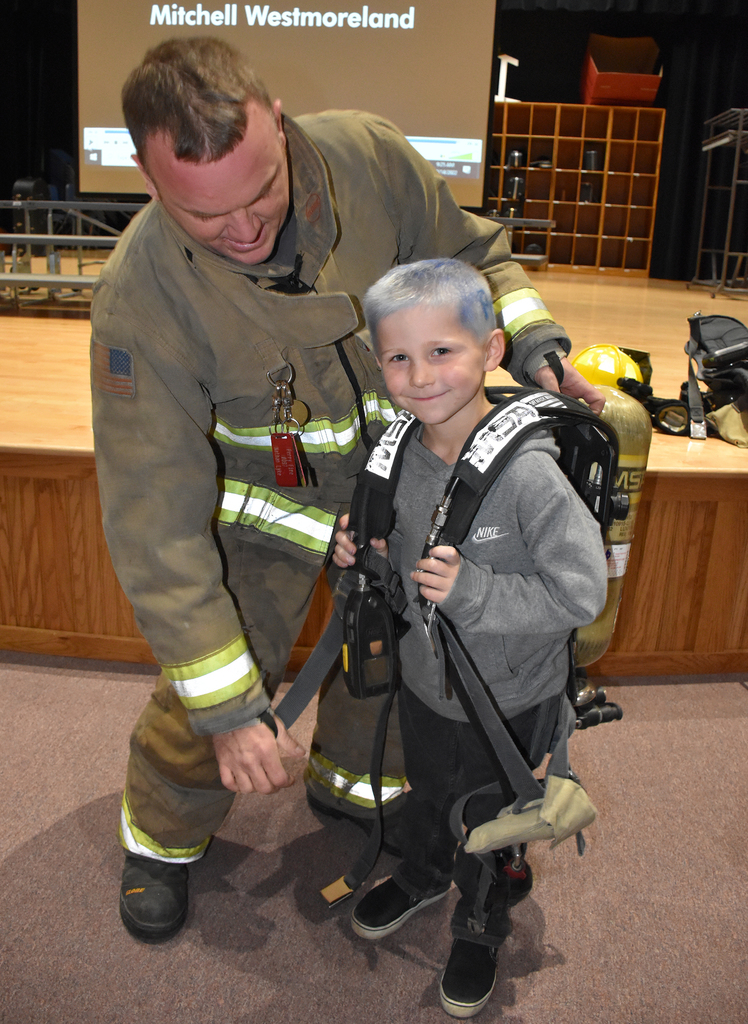 If you're not a morning person, K9 Officer Sunny can relate. No matter how "ruff" the start of the day was for you, just remember, it's Friday! #PrideInTheHive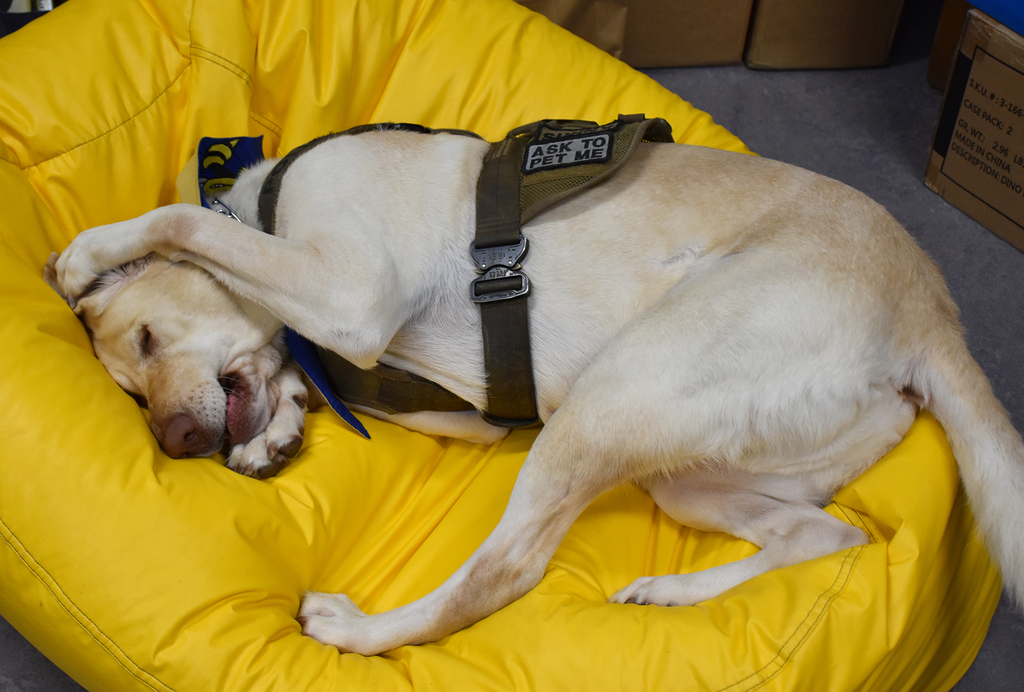 Love him or not, today's Homecoming theme in the JH/HS was inspired by actor Adam Sandler. We can't possibly select anyone better than Mrs. Emerson's "Scuba Steve" for winning the day. Kudos to everyone who threw on some sweats, sports jerseys, and oversized sweatshirts....it was a great day for it! #PrideInTheHive