A shout out to Miss Gales' second graders for really committing to today's theme of "The Very Hungry Caterpillar." #PrideInTheHive

Izzy is on her way. Good luck at the NYSPHSAA Indoor Track and Field Meet!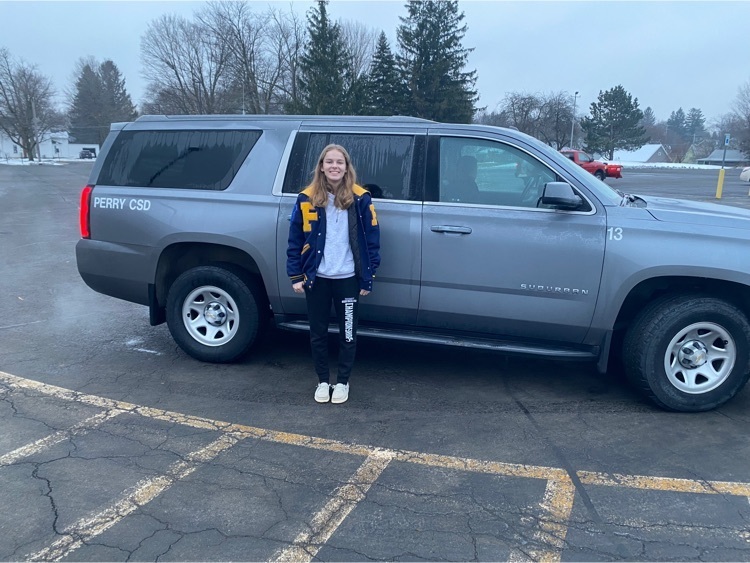 Green Eggs and Ham, the Grinch, and the Cat in the Hat...today is a Seuss-tastical day at PES! #PrideInTheHive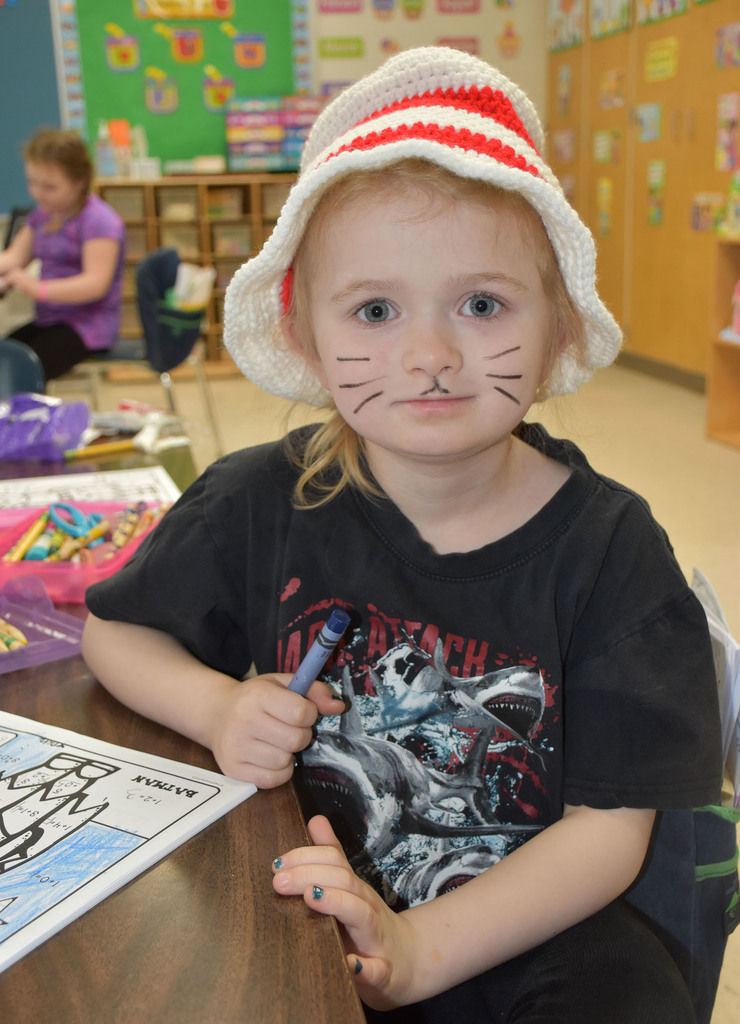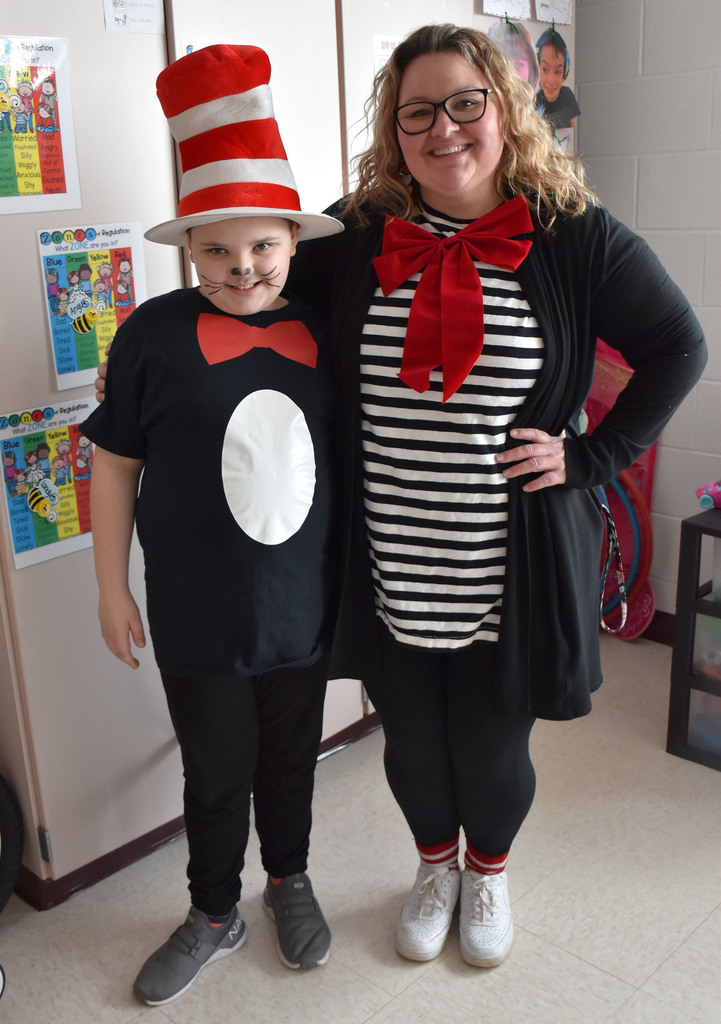 When you make first graders laugh while you read them a book about monsters, then you know it's going to be a good day! Superintendent McLaughlin and several other Perry Rotary members are visiting elementary classes this week to share some of their favorite books in honor of Reading Festival Week. Of course, Mrs. Baker's students were super excited to share their scariest, absolutely most frightening – and silliest – monster faces with Superintendent McLaughlin this morning! #PrideInTheHive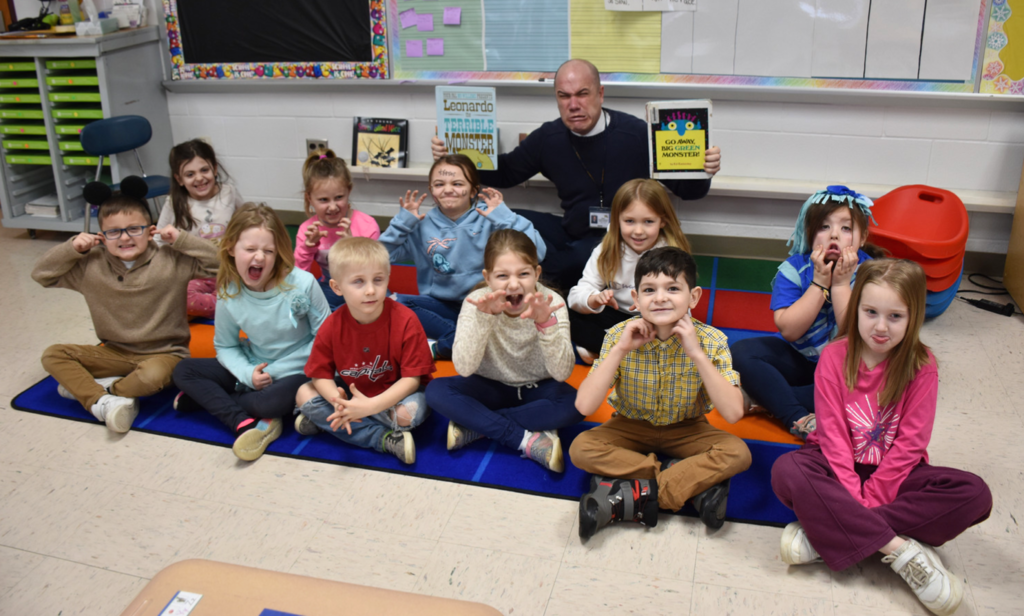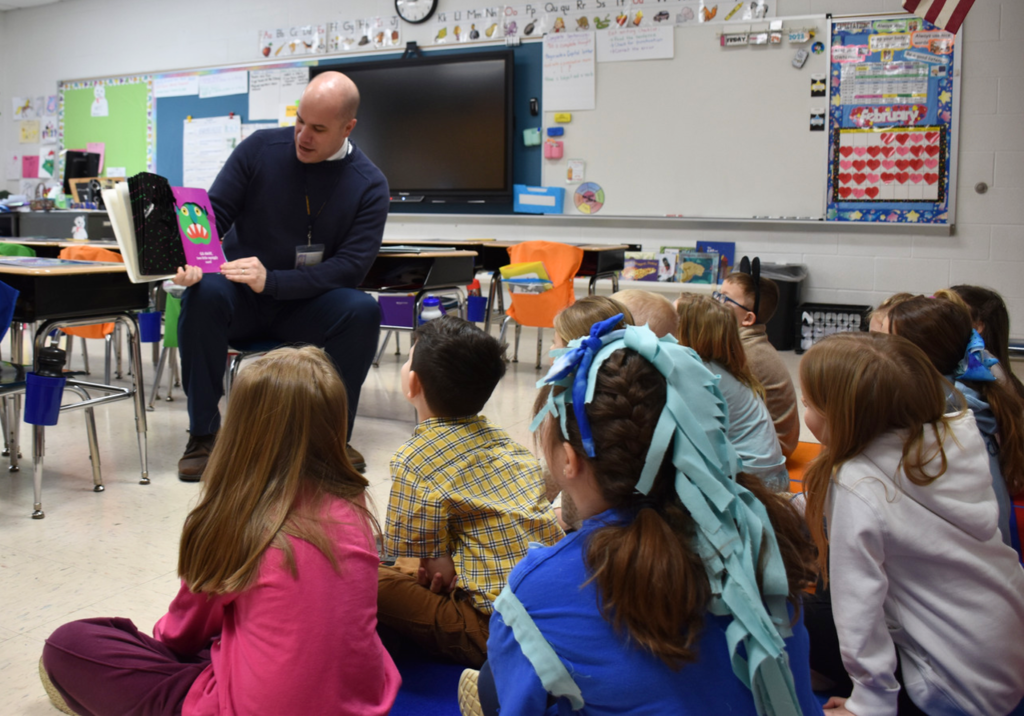 We couldn't ignore the fun being had by Coach Weber's and Coach Ohlson's PE students today. This is Omnikin Kin-Ball and students in grades 4-8 are having a blast with this game, which encourages teamwork and communication. #PrideInTheHive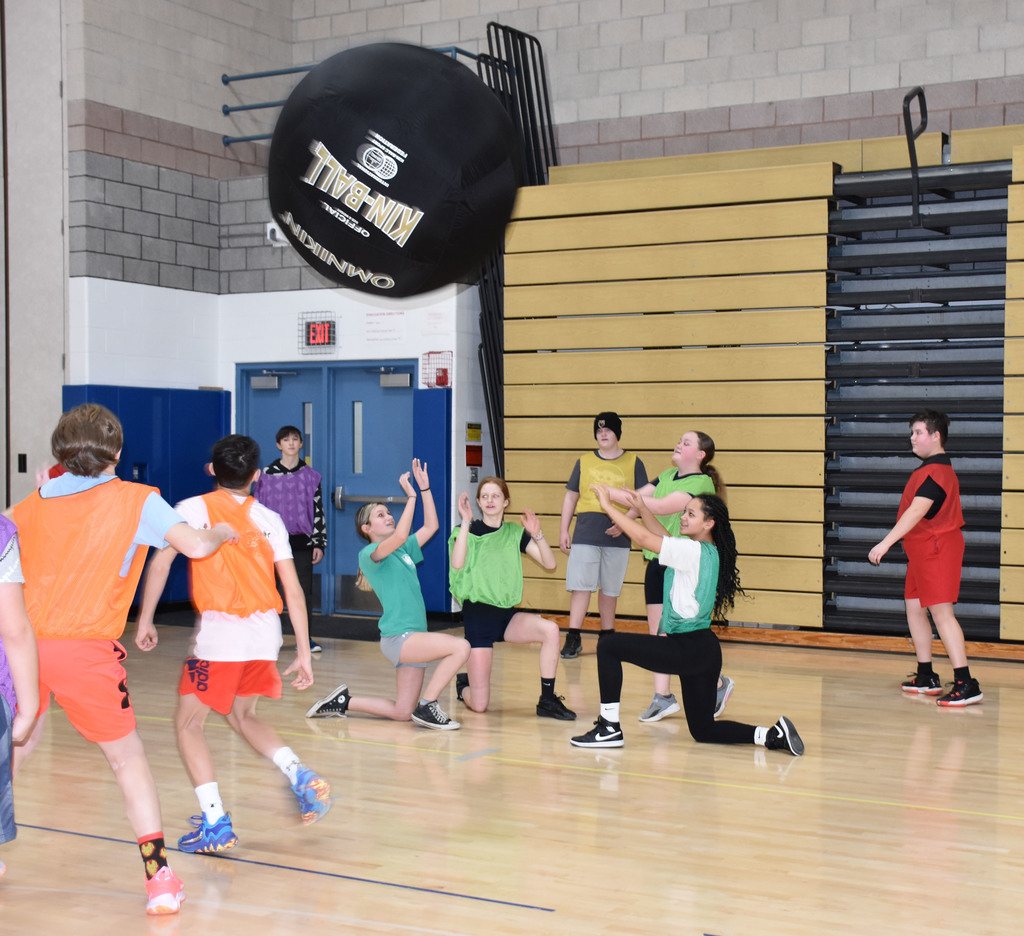 PES is kicking off Reading Festival Week with a ton of fun activities! Whether they're walking through the hallways, in art class, or seated in their classrooms, our students have to be prepared for surprise DEAR (Drop Everything and Read) time. We caught some of our kindergartners enjoying a "Pete the Cat" book with Ms. VonGunden during PE class this morning. #PrideInTheHive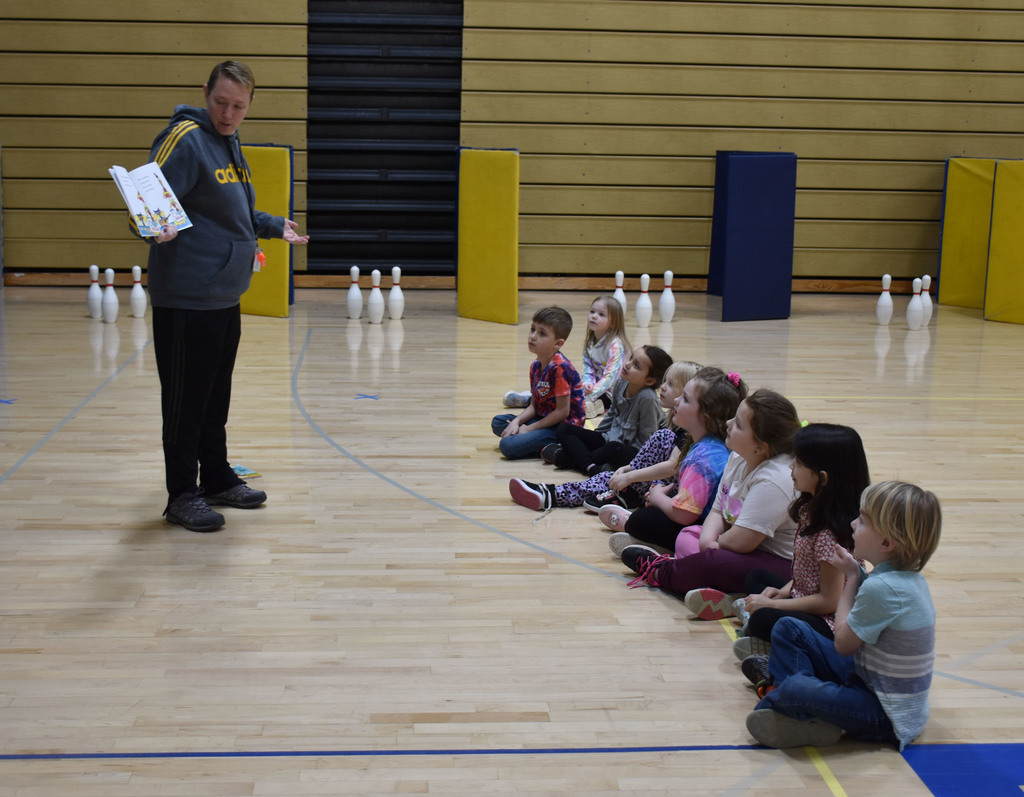 Section V Class C2 Girls' Basketball Quarterfinal Lyons 62, Perry 35 Kayla Bell led the Lions with 22 points, and Kamryn Bonnell chipped in 13 points. Perry was led by Jaelyn Morris' 21 points.

Interscholastic Athletics Report Class C2 Sectional Boys' Basketball York 78, Perry 38 York took the early lead and never looked back. Perry was led by senior Matt Givens with 13 points while Bryce Tallman had 12 points. York was led by Jake Pangrazio with 26 points. Perry was led all season by its five seniors Matt Givens, Braeden Wolfanger, Brad Parsons, Devon Szwaczkowski, and Carson Petrie. NYSPHSAA Wrestling Tournament Noah Leitten and Holden Kelly both went 2-2. Their seasons have concluded; however, the future is bright for these two underclassmen and PCS Wrestling.

Section V Class C2 Girls' Basketball First Round Result Perry (8) 44, Cuba-Rushford (9) 18 The Yellowjackets advance to the quarterfinal round and will play at Lyons (1) on Saturday (2/25) at 2:00 PM.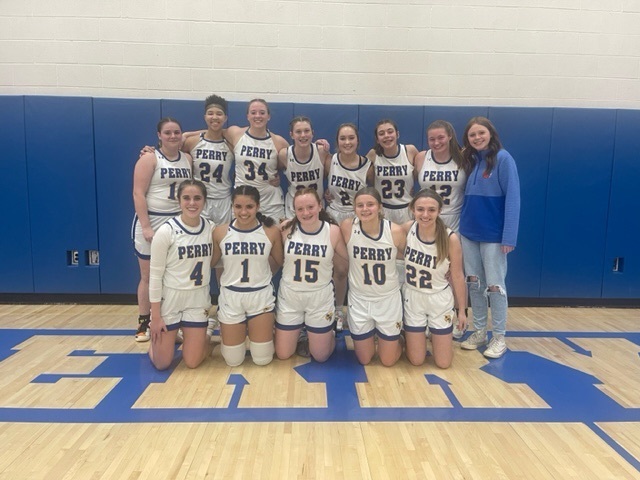 The Perry Boys' and Girls' Indoor Track and Field teams competed at the NYS Qualifier meet tonight at Nazareth. The top finishers from Perry were: - Isabel Swyers finished in 2nd place in the pole vault with a height of 10'9". She has qualified for the NYS meet next weekend at Ocean Breeze Athletic Complex on Staten Island. - Zac Narowski finished in 10th place in the pole vault (10'6"). - Courtney Westfall finished in 11th place in the 1500m race walk (9:11.84).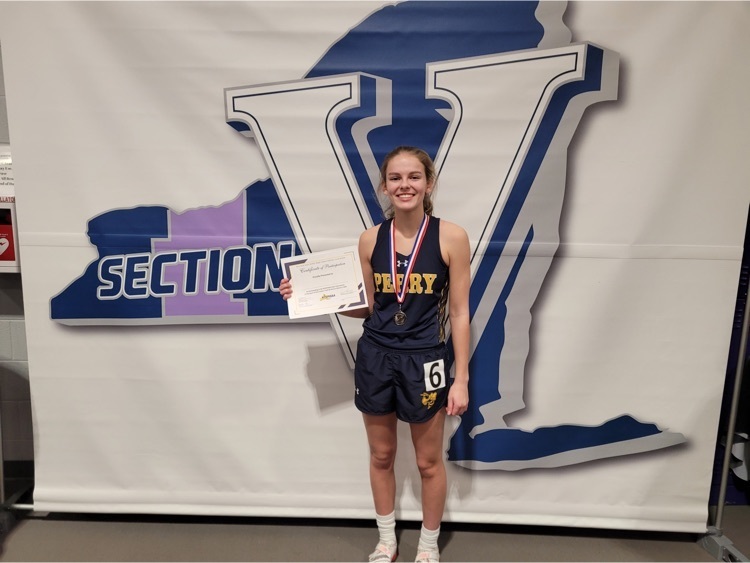 Another no-frills send off on a snow/ice day. Good luck to our boys and girls indoor track student-athletes as they compete in the NYS Qualifier at Nazareth College today. Get after it! The PCS Family is with you. Daryl McLaughlin Superintendent of Schools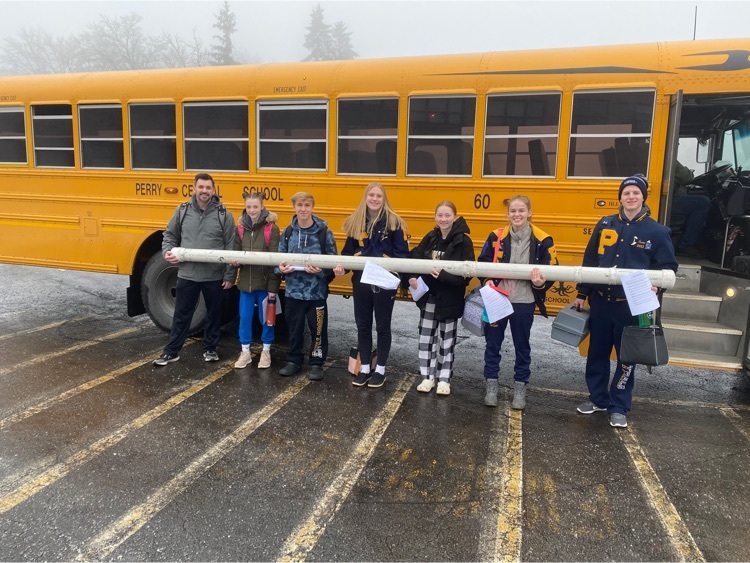 I know it was not our typical send off; however, these young men know they are loved and supported by the PCS Family. Best wishes to Noah and Holden as they compete in the NYSPHSAA Wrestling Tournament in Albany this weekend. Get after it and do what you do best! You have an entire community in your corner. Daryl McLaughlin Superintendent of Schools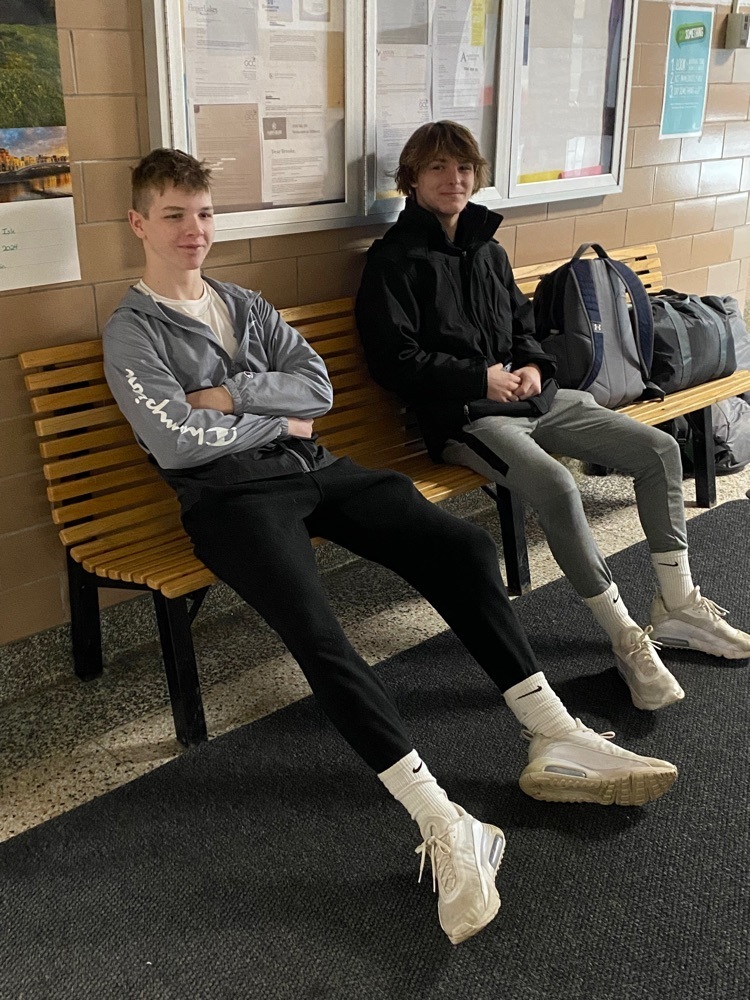 PCS Family Members: The Perry Central School District is closed Thursday, February 23, 2023. Stay Safe, Daryl McLaughlin Superintendent of Schools

PCS Family Members: Evening activities in the Perry Central School District are canceled for February 22, 2023. The Section V girls' basketball contest has been rescheduled to tomorrow (2/23) at 7:00 PM. Daryl McLaughlin Superintendent of Schools

Section V Boys' Varsity Basketball Class C2 Sectional Bracket Perry 60, Eugenio Maria de Hostos Charter School 55 EMHCS led by as many as 10 in the 2nd quarter and took a 7 point lead into the 4th quarter. Perry was able to outscore EMHCS 22-10 in the final quarter to pull out the win. Devon Szwaczkowski had a big night for the Yellowjackets as he scored 14 points along with 15 rebounds. Matt Givens led Perry in scoring with 17 points. Bryce Tallman added 11 points while Braeden Wolfanger and Carson Petrie added 9 each. Perry will play Friday night at York at 7:00 PM.

Interscholastic Athletics Update Riflery Perry hosted the first ever GLOW Regional Rifle Championship. All three Section V teams (Perry, Alexander, and Pavilion) competed to earn invitations to the state championship. Perry emerged victorious in both the standing and three-position competition. The Three-Position team representing the GLOW Region at States will be Logan Church, Parker McGarvey, Liam Hyland, Evan Gifford, and Adrian Yang. Kate Green and Devin Bubel of Alexander earned the two All-Star positions and will also compete at States. The Standing team will be Parker McGarvey, Logan Church, Liam Hyland, Evan Gifford, and Garrison Butler. Kate Green and Devin Bubel earned All-Star positions for this team as well. Eighth grader Parker McGarvey was the overall winner for the standing competition. The state championship will be held on March 11 in Lancaster.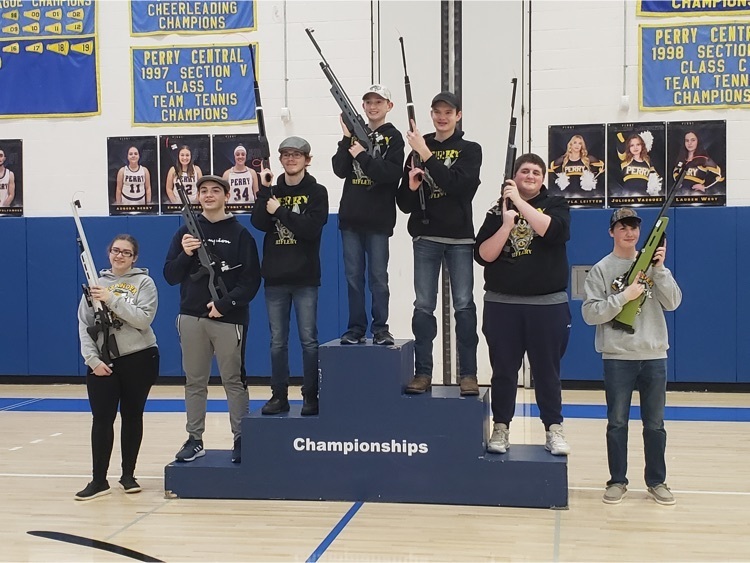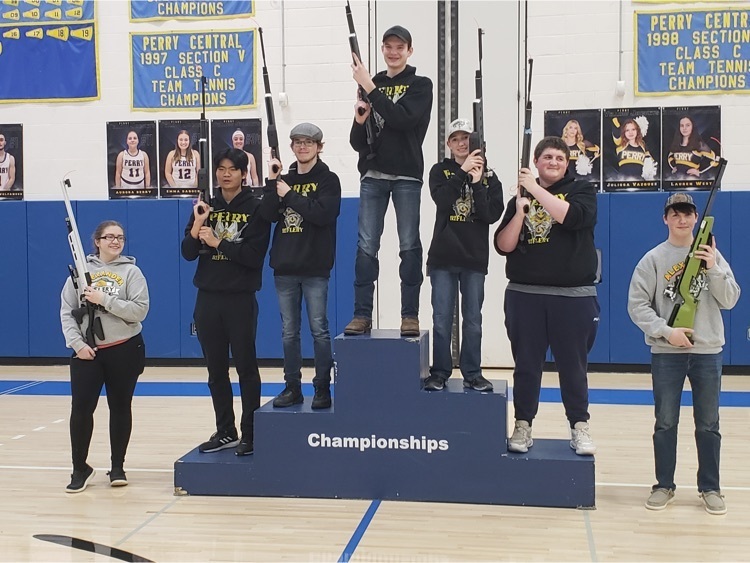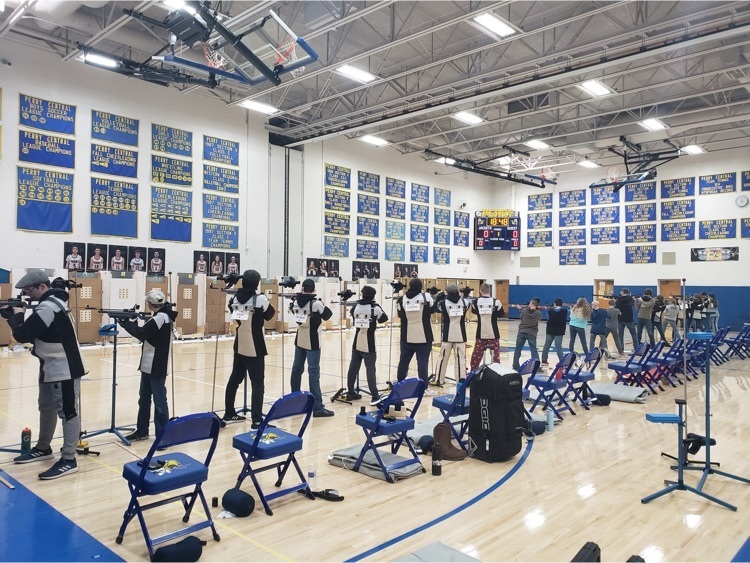 Boys' and Girls' Indoor Track and Field A5 Sectional Championships at Nazareth College. The girls team Finished in 3rd place with 63 team points. Honeyoe Central was 2nd (64 points) and Arkport-Canaseraga was 1st (68 points). The top finishers from Perry were: - Isabel Swyers is the Section V Class A5 Champion in the pole vault (10'0") - The 4x200m relay team consisting of Isabel Swyers, Courtney Westfall, Addison Buckley and Abygail Herring are the Section V Class A5 Champions (1:59.12) - Courtney Westfall finished in 2nd place in the 1500m race walk (9:40.52) and she took 4th place in the long jump (14'3.25") - Abygail Herring finished in 3rd place in the 300m dash (46.24) and 4th place in the 55m dash (8.00) - Briella Ohlson finished in 3rd place in the high jump (4'2") and 5th in the weight throw (25'6.5") - Avery Dueppengiesser placed 3rd in the 55m hurdles (10.28) and in the shot put (26'8") - Addison Buckley took 6th place in the high jump (4'0") For the Perry boys the top finishers were: - Zac Narowski is the Section V Class A5 Champion in the pole vault (11'0") - Isaac Evans finished in 3rd place in the 1000m run (2:52.82) and he took 4th place in the 600m run (1:30.31)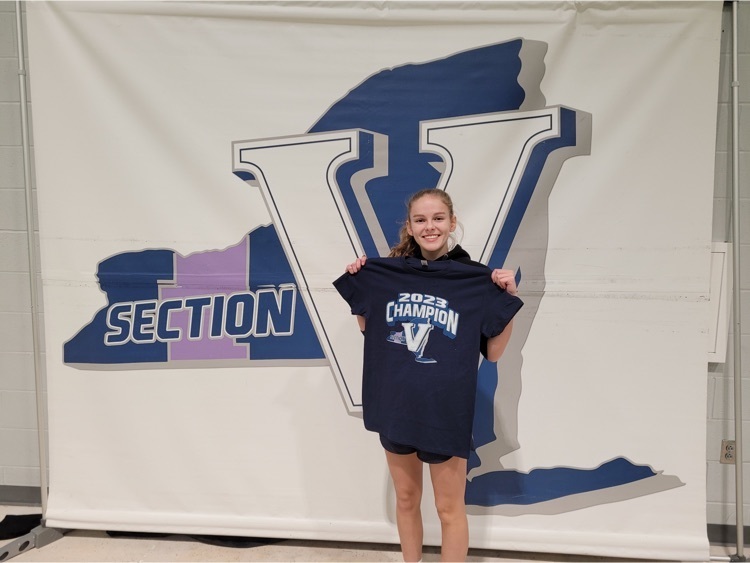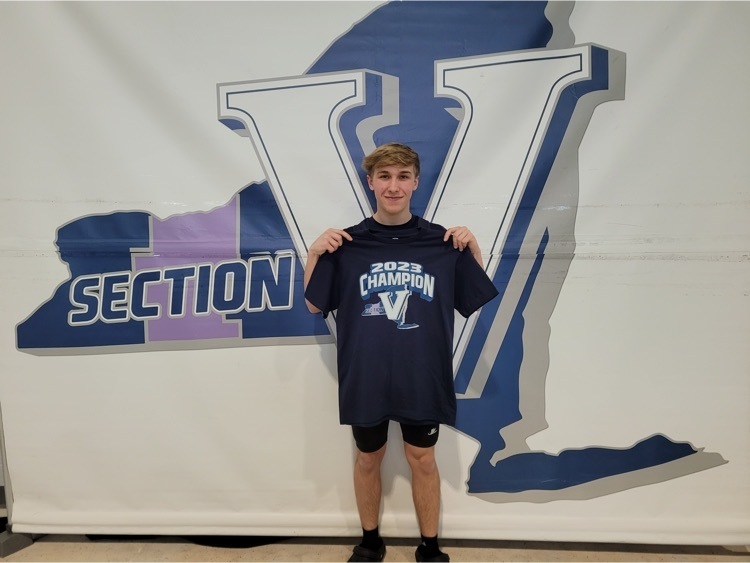 It's kind of a big day at PES...we'll give you 100 reasons why! #PrideInTheHive #100DaysOfSchool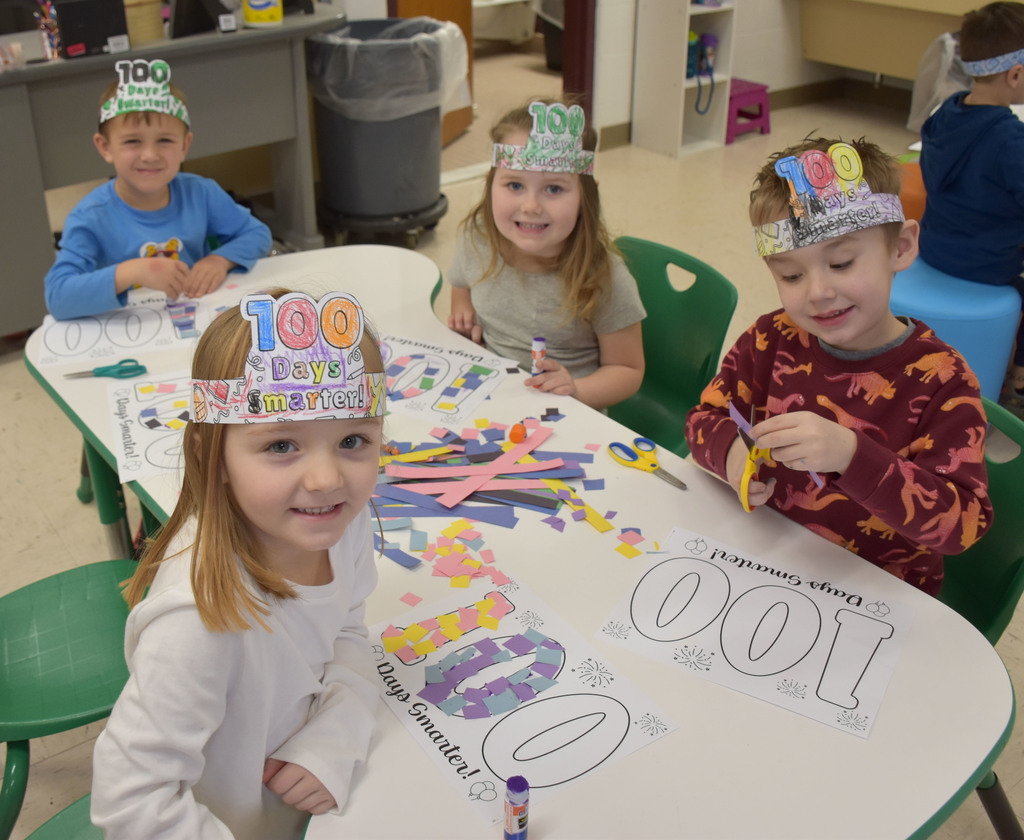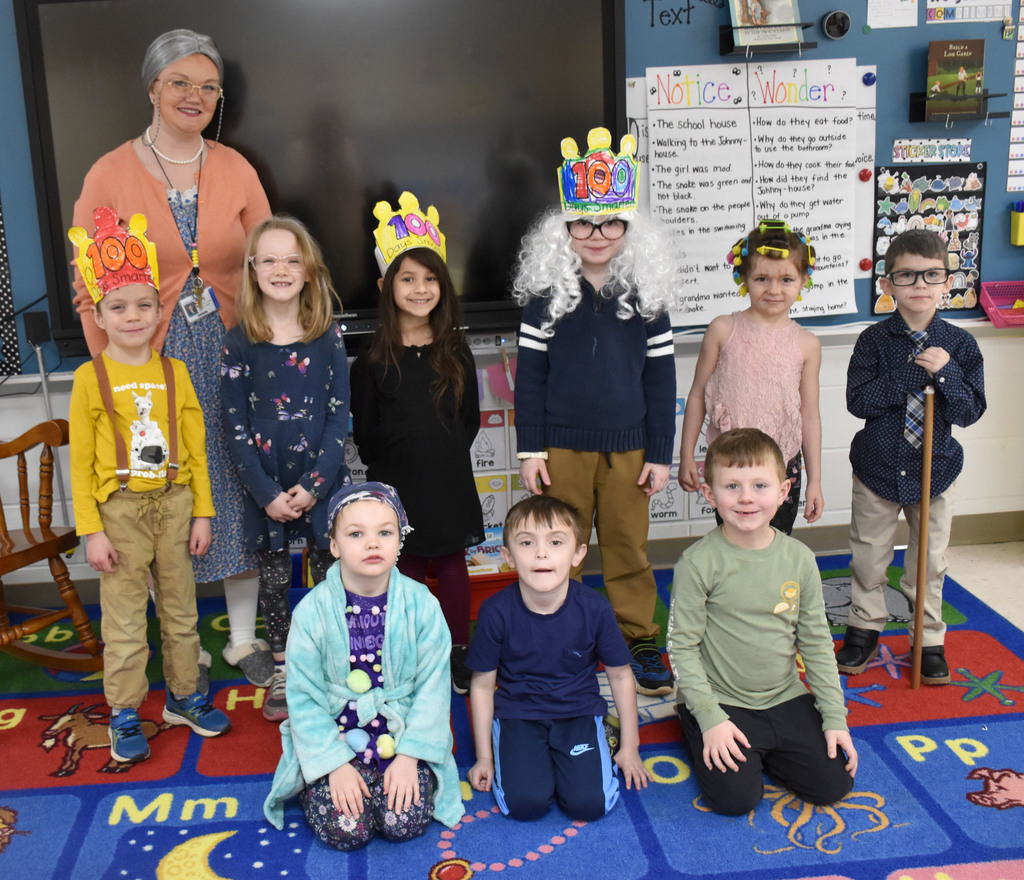 Thank you to Josh Knapp and Cassandra Hall from Jake's Barbershop for visiting yesterday to provide sensory friendly haircuts to several of our elementary friends. This was a great opportunity for our students to see community members Learning, Leading and Serving! #PrideInTheHive #LearningLeadingServing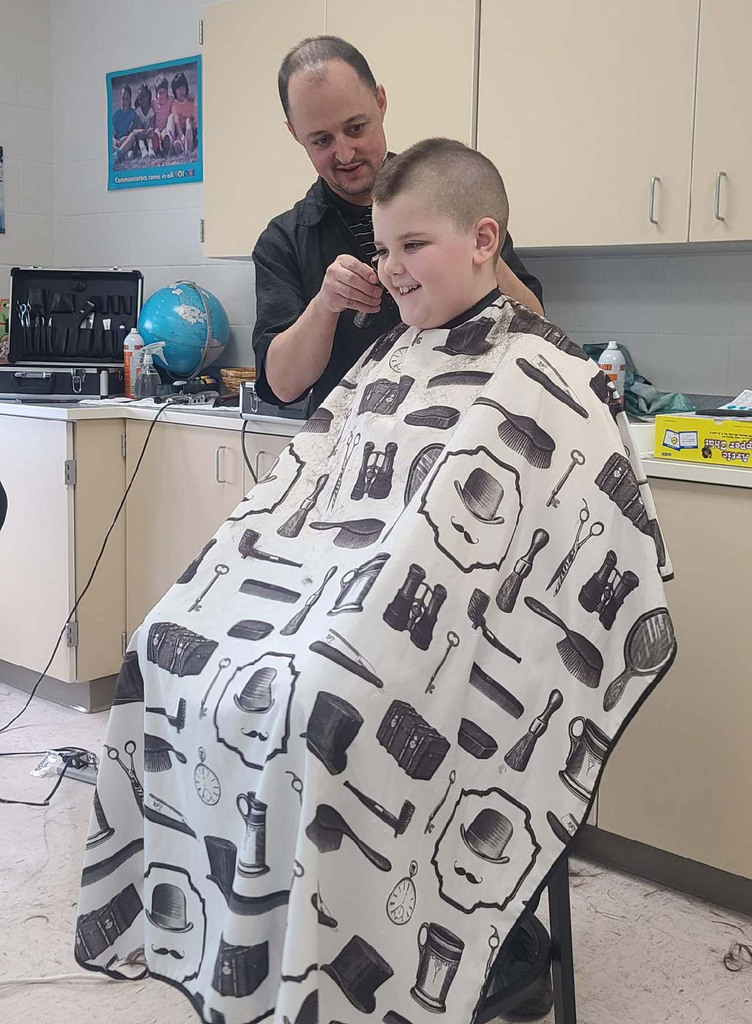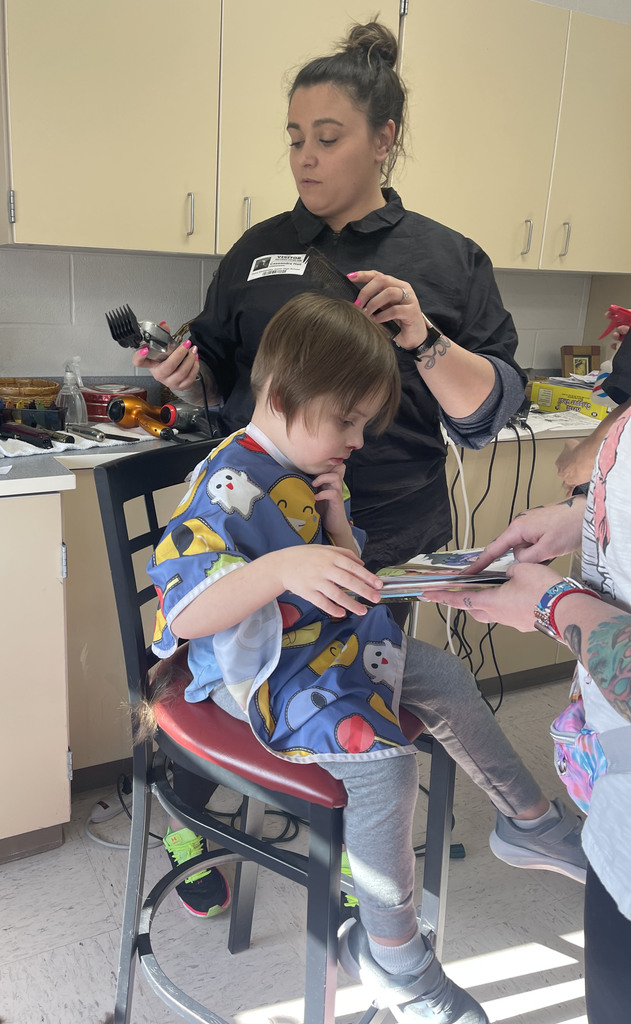 It's the 100th Day of School and it just so happens to be Throwback Thursday! We love Emma's and Nicole's 100 Days projects from back when they were kindergartners! #PrideInTheHive #ClassOf2023 #100DaysOfSchool