Warning: Cuteness Overload! Yesterday, our UPKers finished the week with some snow fun. Even the adults bundled up and got into the action! #PrideInTheHive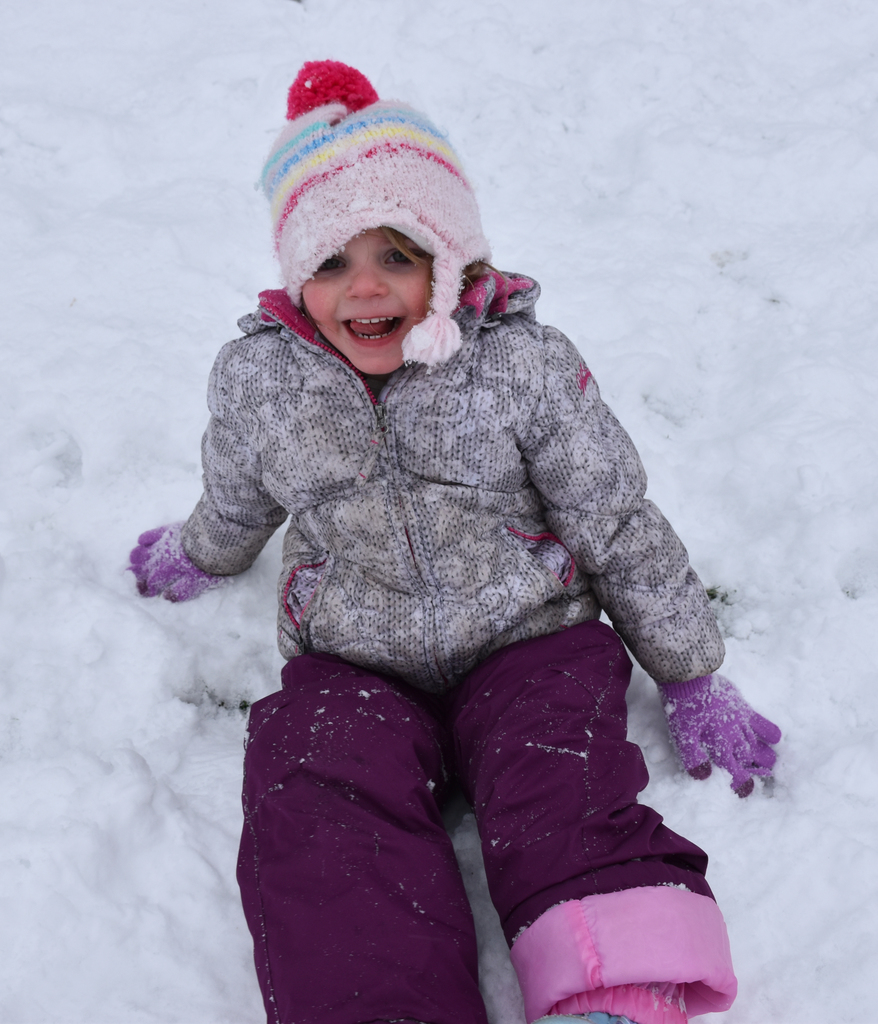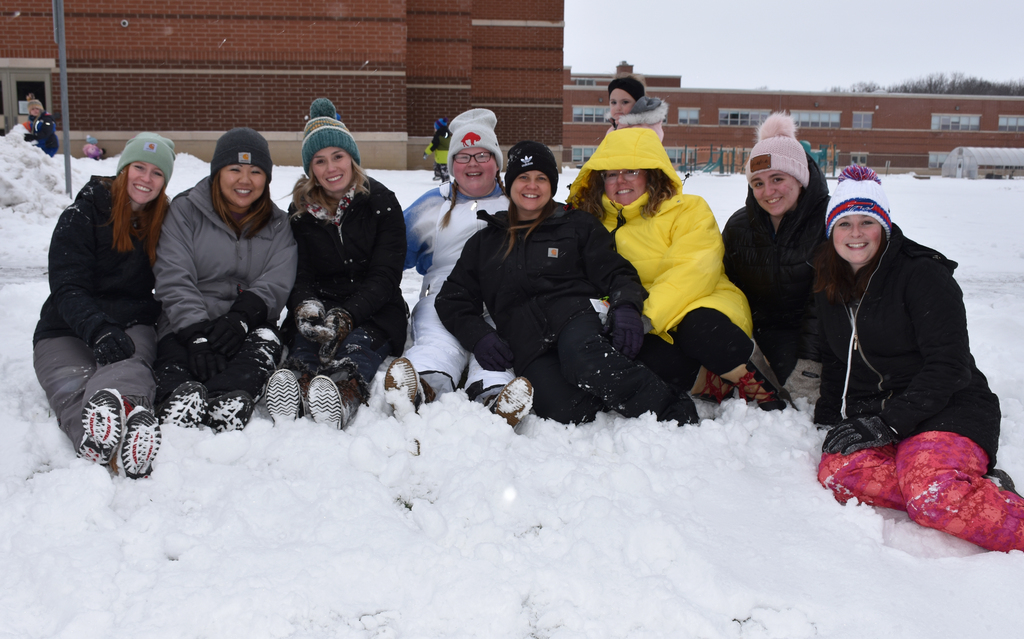 PCS Family Members: After school and evening activities in the Perry Central School District are canceled. The YMCA program will close at 5pm. Daryl McLaughlin Superintendent of Schools

Mrs. Brant's 7th grade technology students are creating prototypes of skimmer cars that will eventually be fine-tuned and raced at Genesee Community College's Tech Wars in March. The final models will be made from either cardboard or foamcore. Students are conducting their own scientific experiments, based on what they learned about the forces of flight, to design cars that travel the greatest distance. Right now, the top distance was recorded at 74 feet. #PrideInTheHive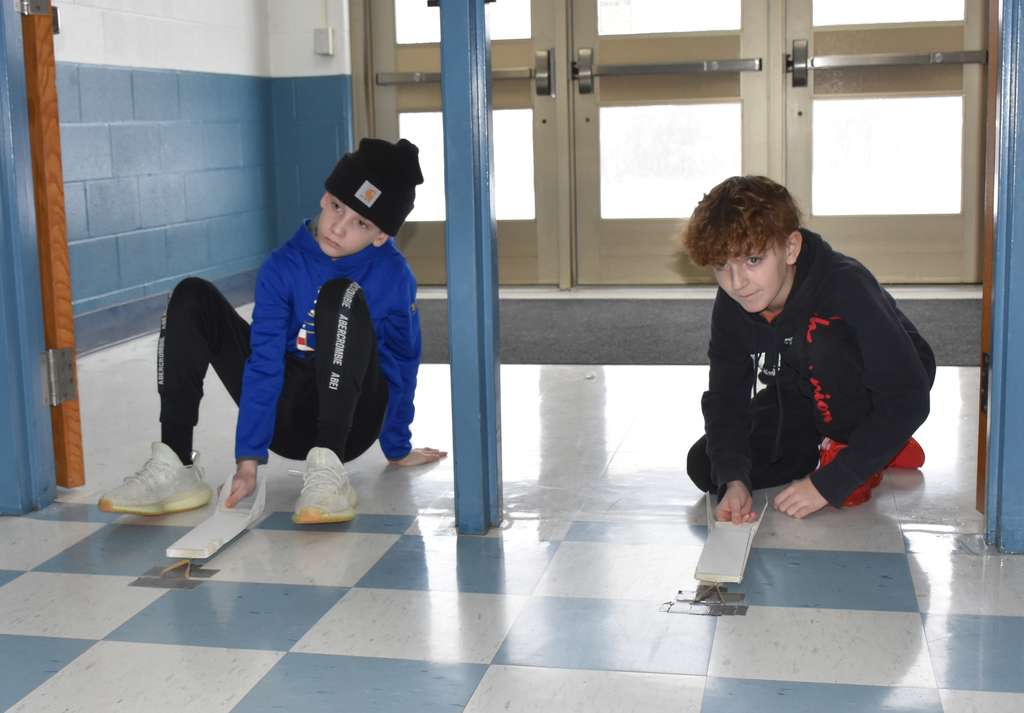 We joined Mrs. Mileham's fourth graders for their daily Morning Meeting at the start of the day. A question is posed to the class every morning and each student has the opportunity to share their response. The expectations are clear and it was impressive to see the entire class engaged in active listening and quietly showing respect to the speaker. Today's question was "What is your favorite game to play with friends and why?" and we get the sense they are preparing for Global School Day of Play, which will be held at PES on Feb. 1! #PrideInTheHive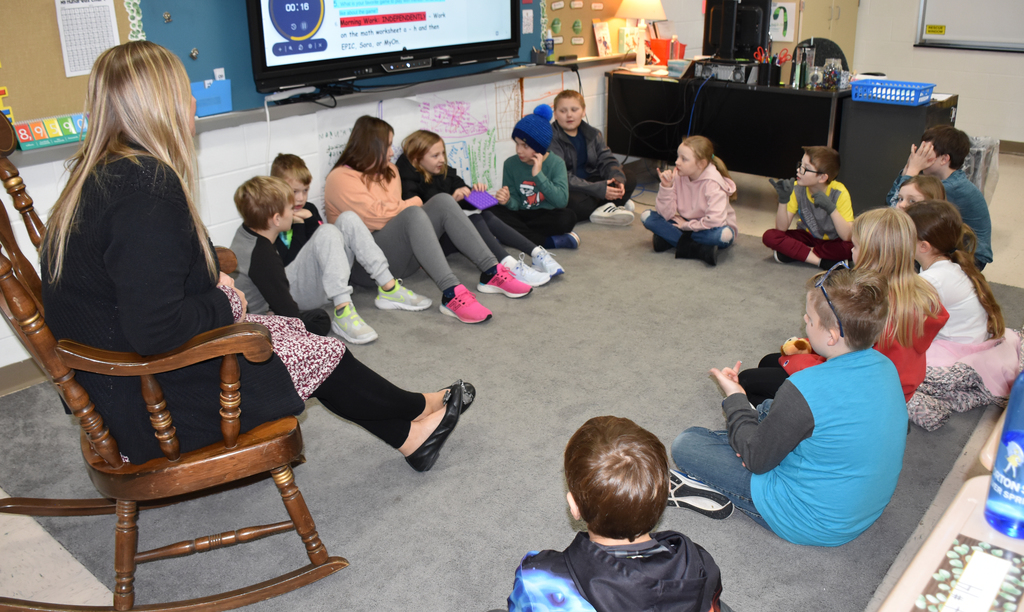 Students in Ms. Warner's and Ms. Stead's classes enjoyed their time in the pool today. Thank you to 'The Best Team' for creating this opportunity for our students. Daryl McLaughlin Superintendent of Schools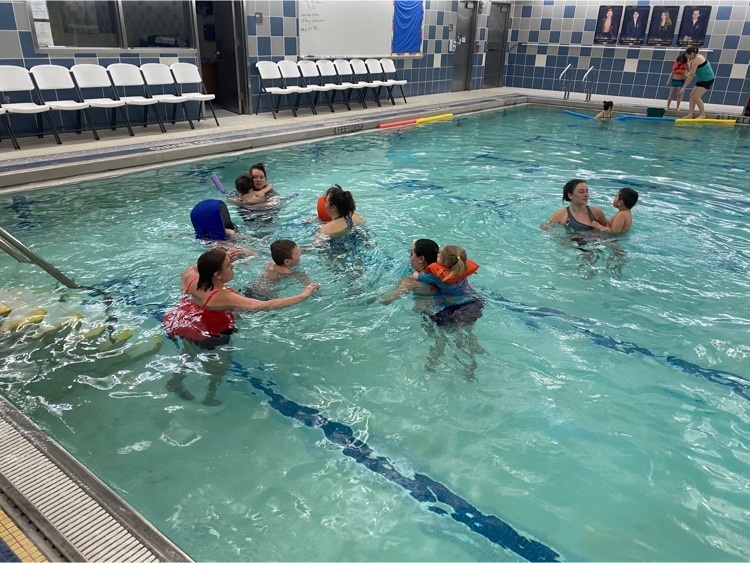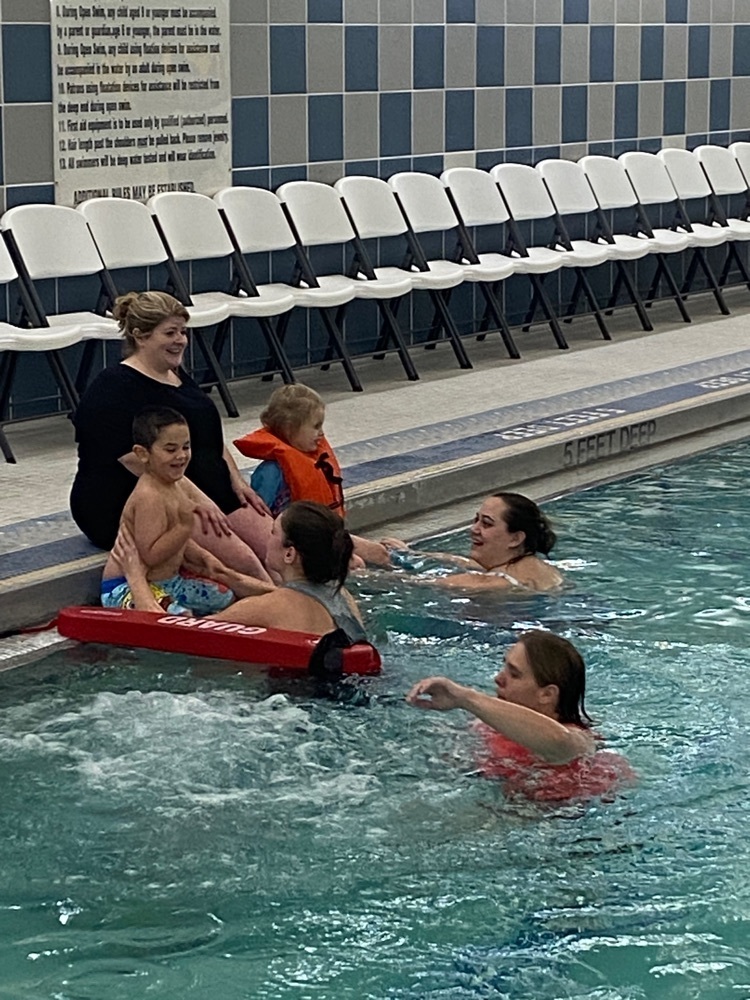 The Perry boys' and girls' Indoor Track and Field teams competed today in a RWTL Invitational which included teams from both the north and south divisions. The top finishers from Perry were: Isabel Swyers won the pole vault (10'0"). Courtney Westfall finished in 2nd place in the 1500m race walk (9:47.42) and she took 6th place in the long jump (14'11.5"). Zac Narowski finished in a tie for 2nd place in the pole vault (11'6"). Avery Dueppengiesser finished in 5th place in the 55m hurdles (10.37) and 11th in the shot put (24'7.75"). Isaac Evans took 7th place in the 1600m run (5.11.02). Briella Ohlson took 7th place in the weight throw (27'5") and 9th place in the high jump (4'3"). Abygail Herring finished in 8th place in the 55m dash (8.08) and 15th in the 300m dash (48.25). Adi Monger finished in a tie for 9th place in the high jump (5'0"). Ashlee Davenport finished in 12th place in the weight throw (23'9").

Varsity Girls' Basketball Results Perry 65, Alfred 15 Jaelyn Morris had 19 points, 8 rebounds, and 12 steals to lead the Yellowjackets. Emma Darocha added 9 points and Sydney Hnat 8 points. Alfred was led by Chloe Brackon with 7 points.

Perry Wrestling hosted its annual round robin tournament Saturday. Cooper Monteleone went 1-4, Xavier Carney 2-3, Maddox Regatuso, Jacob Scott, and Brady Kelly all were 3-2. Holden Kelly made the top of the podium at 132lbs going 5-0. Perry's other champion was Noah Leitten at 145lbs posting a 4-0 record on the day. Leitten was also named the tournament's most outstanding wrestler for the heavyweight divisions. Perry will close out its regular season Thursday with a dual meet in Haverling.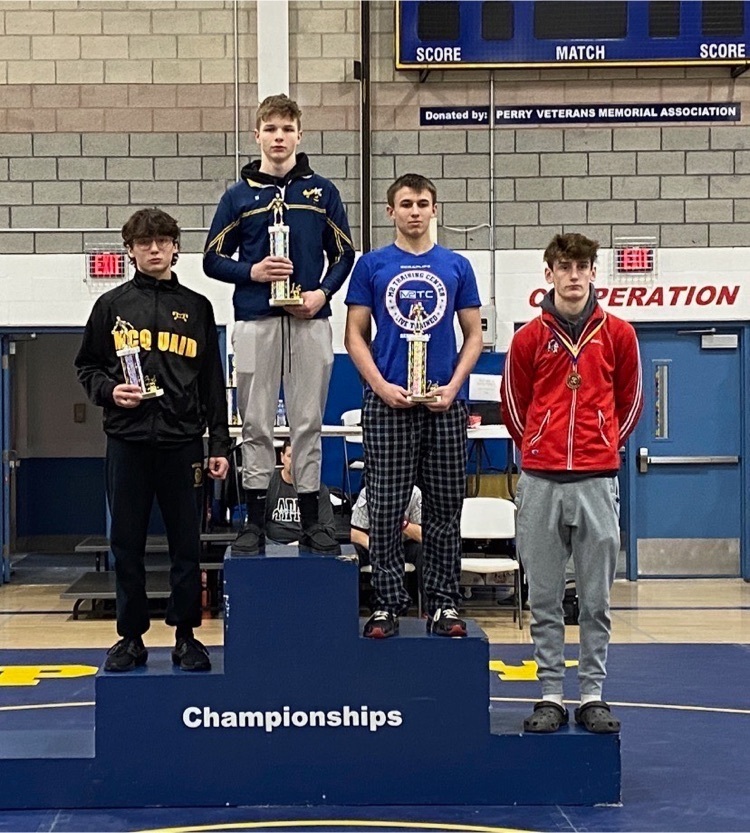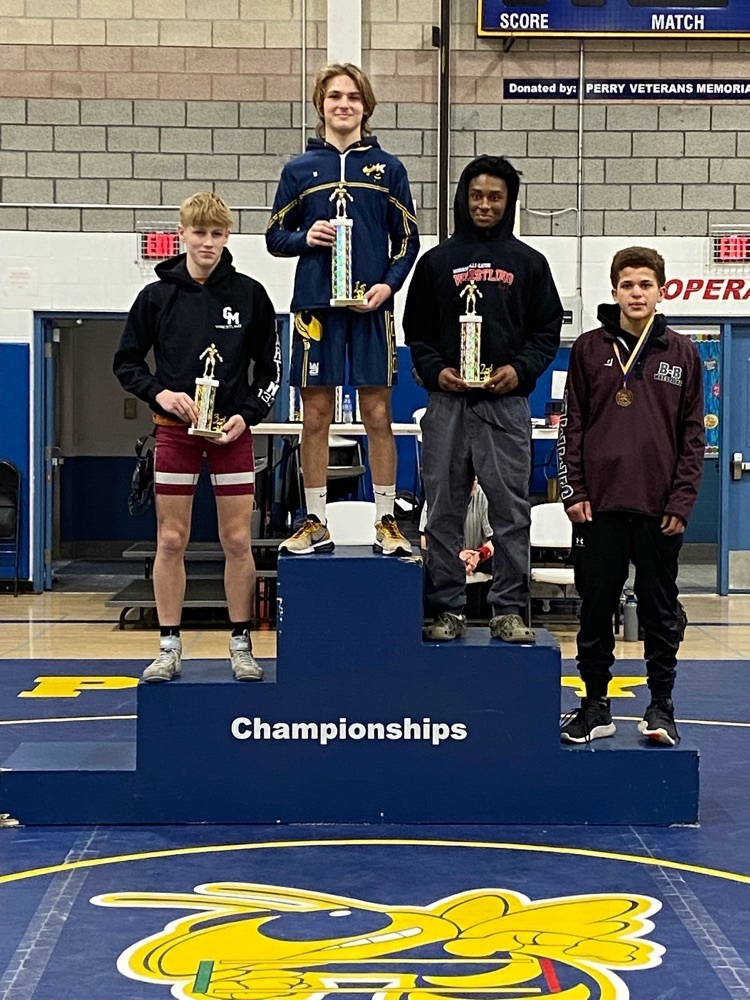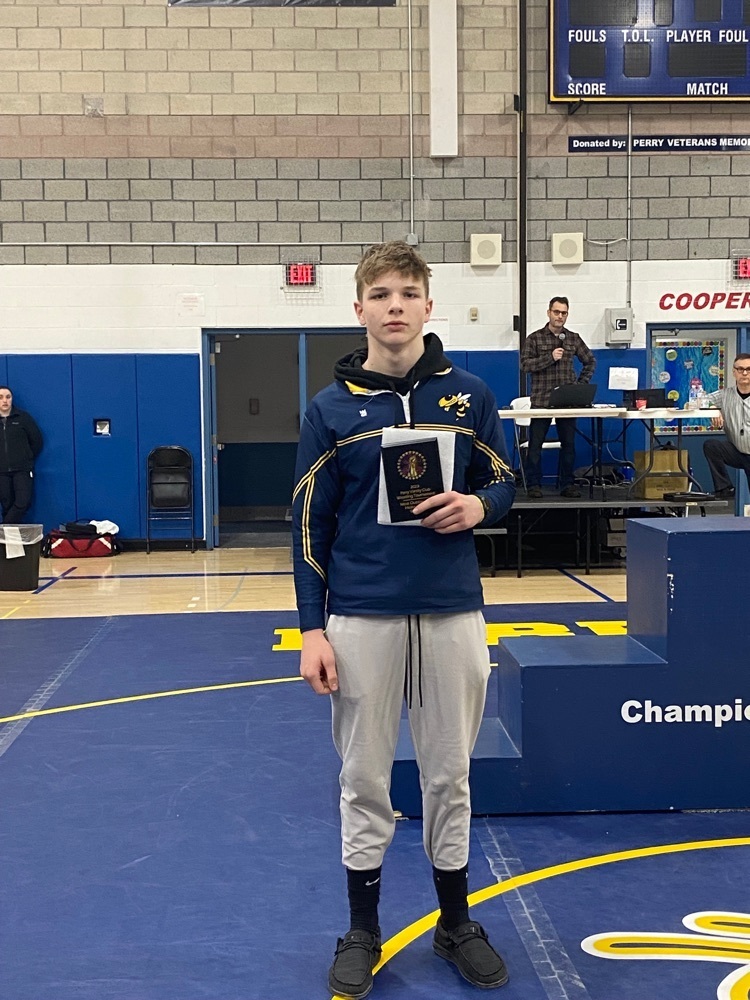 The Perry Rifle Team secured another Section V victory over Pavilion on Saturday morning. The Yellowjackets earned their new team high score, besting the Golden Gophers 1,020 - 610. Top scorers for Perry were Parker McGarvey (258), Evan Gifford (257), Adrian Yang (256), and Liam Hyland (249).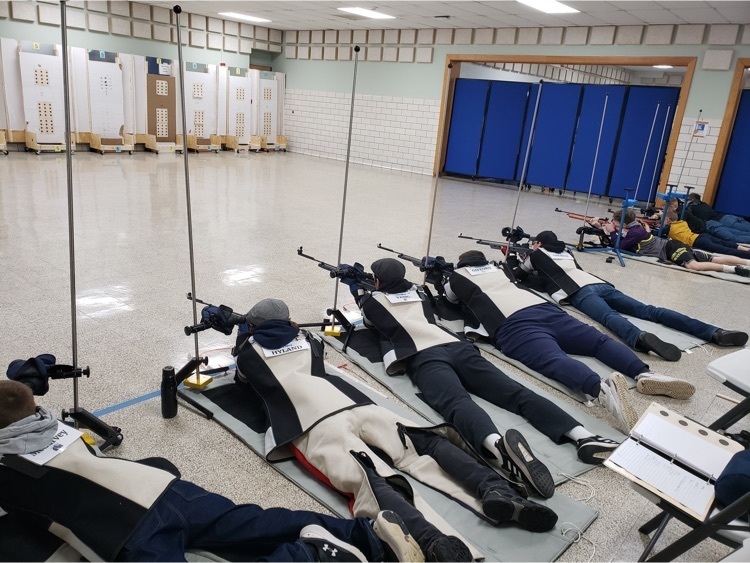 We need your help keeping our facilities, students, school personnel, and visitors safe. That means we need to address parking lot concerns at the Elementary/Jr. High School, as we continue to have issues with the adherence to protocols that have been established. Elementary/Jr. High Parking Reminders: With the colder weather, we understand everyone's desire to park as close to the building as possible. However, due to ongoing safety concerns regarding traffic, cones and signs have been set up to remind drivers of the following: - There is absolutely no parking in the Bus Loop. This includes drop-offs or pick-ups. PCS has bus runs throughout the day, not just for arrival and dismissal. This is also a designated Fire Lane. The bus loop must remain clear to ensure that our buses and emergency vehicles have unimpeded access to the Main Entrance of the building. - Do Not Park in the Drop-Off Lane. This lane is to be used just for dropping off students. If you are visiting the campus, picking up a student, walking a student into the building, and/or dropping off an item to the Main Office, you must park in a designated parking space. Do not park in unmarked spaces or spaces that have signs designated for others. Together, we can prioritize campus safety by making our parking lots safe for all PCS families. Thank you!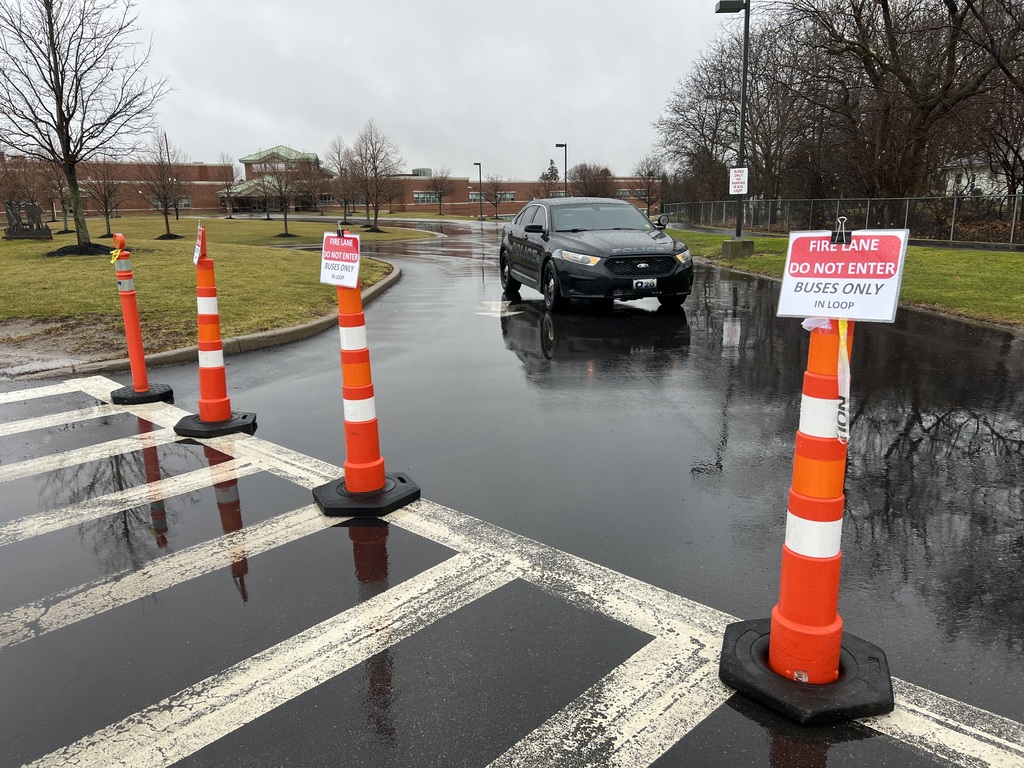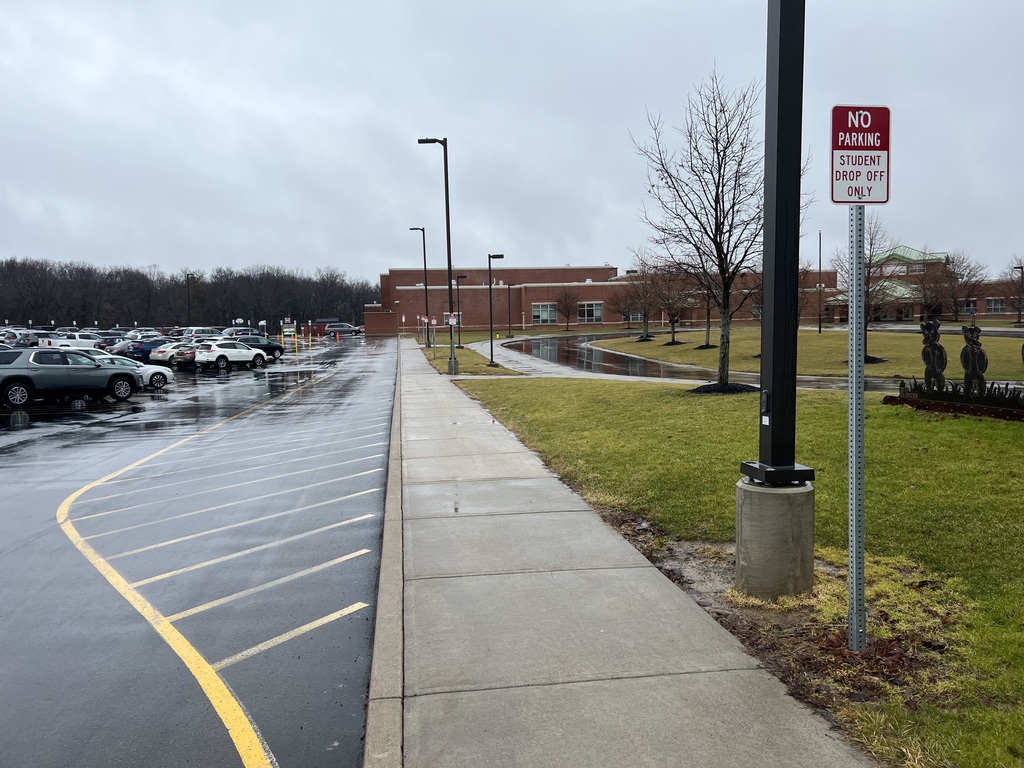 Greaser is the word today in 8th grade! Ms. Hurd's ELA students recently finished reading "The Outsiders" by S.E. Hinton. The coming-of-age novel pins the poor "greasers" against the rich "Socs." To earn extra credit, students were invited to dress as one of the book's characters. They will also be watching the movie later this afternoon. #PrideInTheHive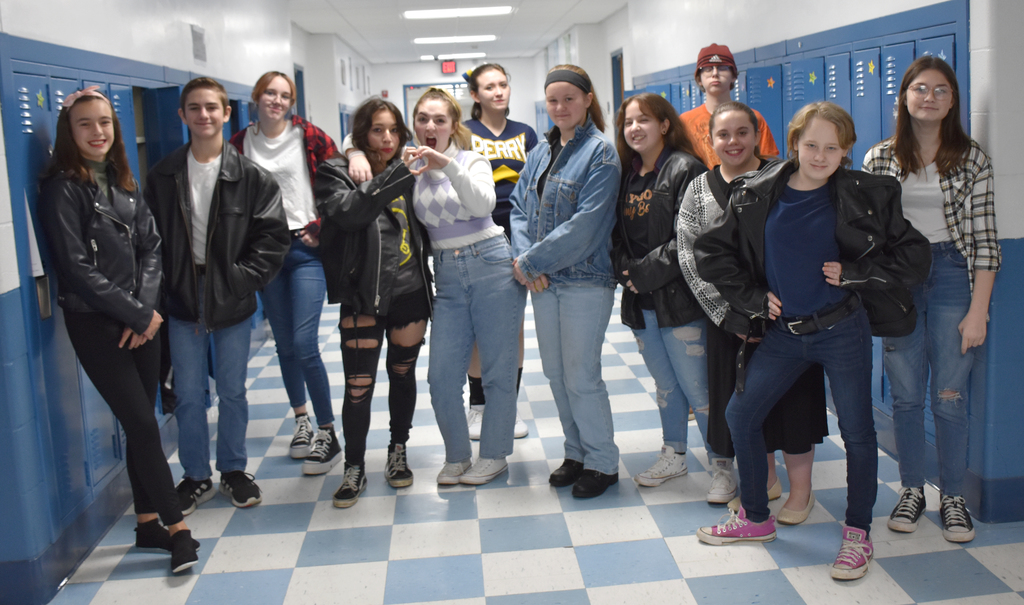 Bags of resources, happy faces, and shared ideas - many families attended the first Outreach Night on January 12 at PES. This was a great collaboration between the PCS Outreach Team, Perry Medical Center, DDS, WXXI, Wyoming County Mental Health Department, and many more. Free pizza and childcare were available to families. While students enjoyed activities in the library, adults could attend workshops focused on behaviors, routines/schedules, healthy choices, calm down kits, and meeting the counseling staff. They could also explore what different agencies and organizations had to offer. There is still winter gear available from the "Swap and Shop", so please reach out to the PES Main Office if you are in need (237-0270). Thank you to all who helped make this evening a success! #PrideInTheHive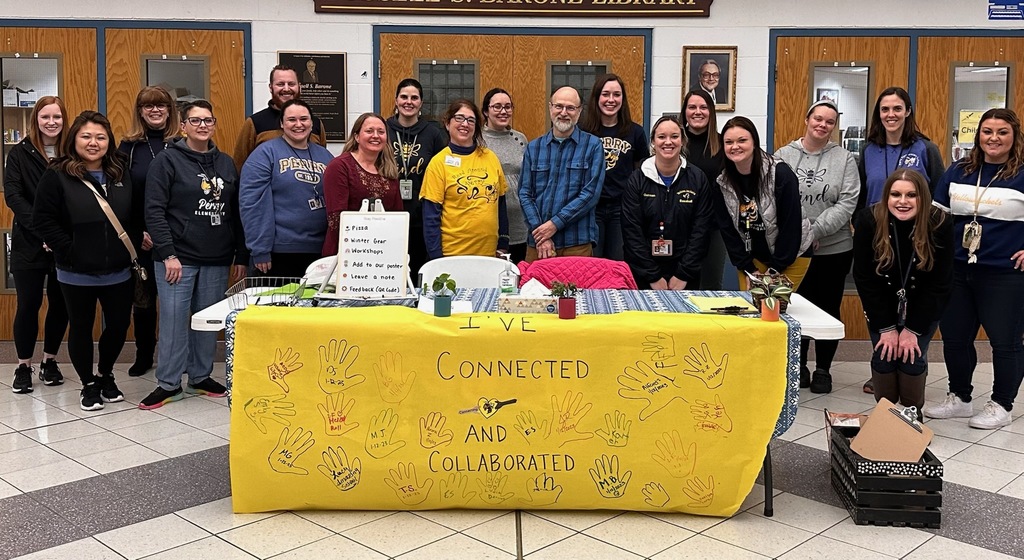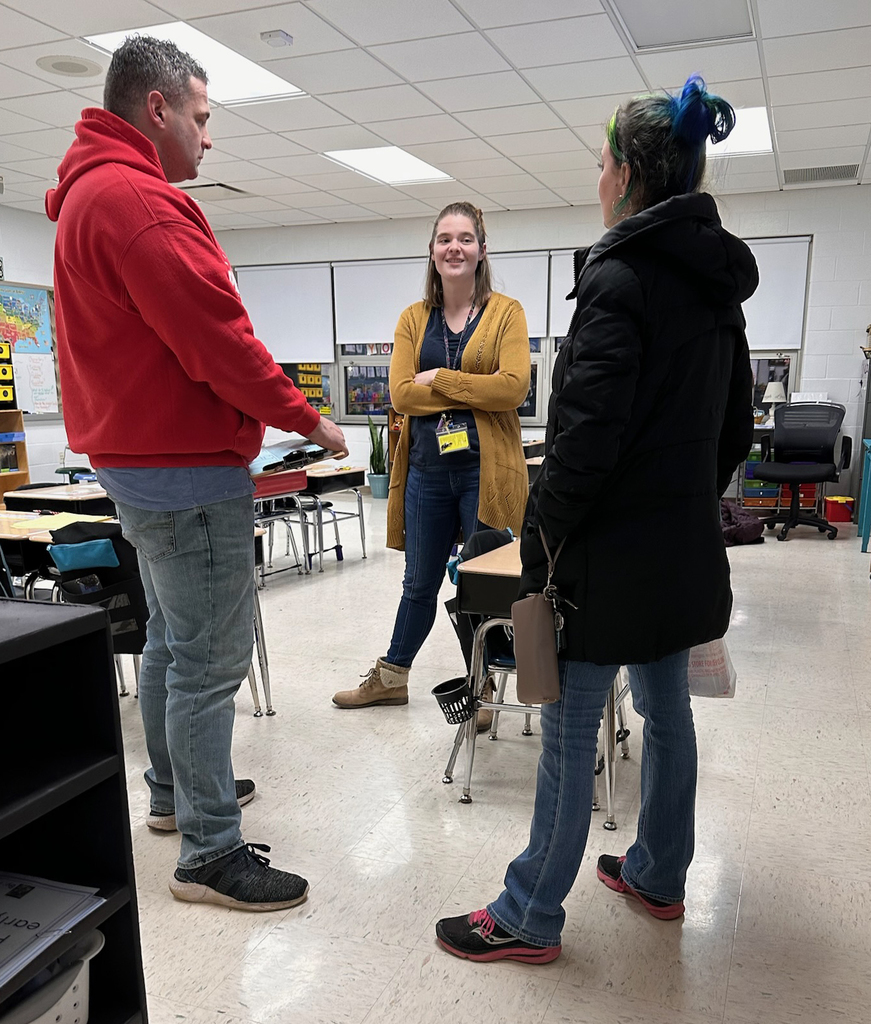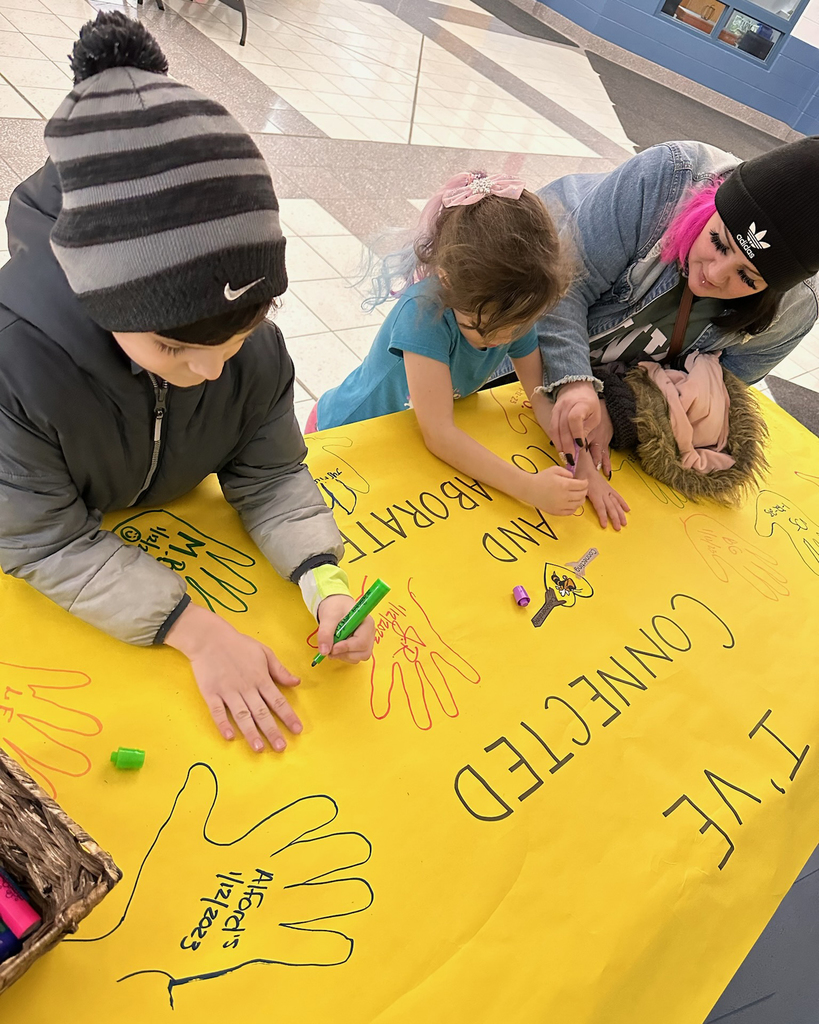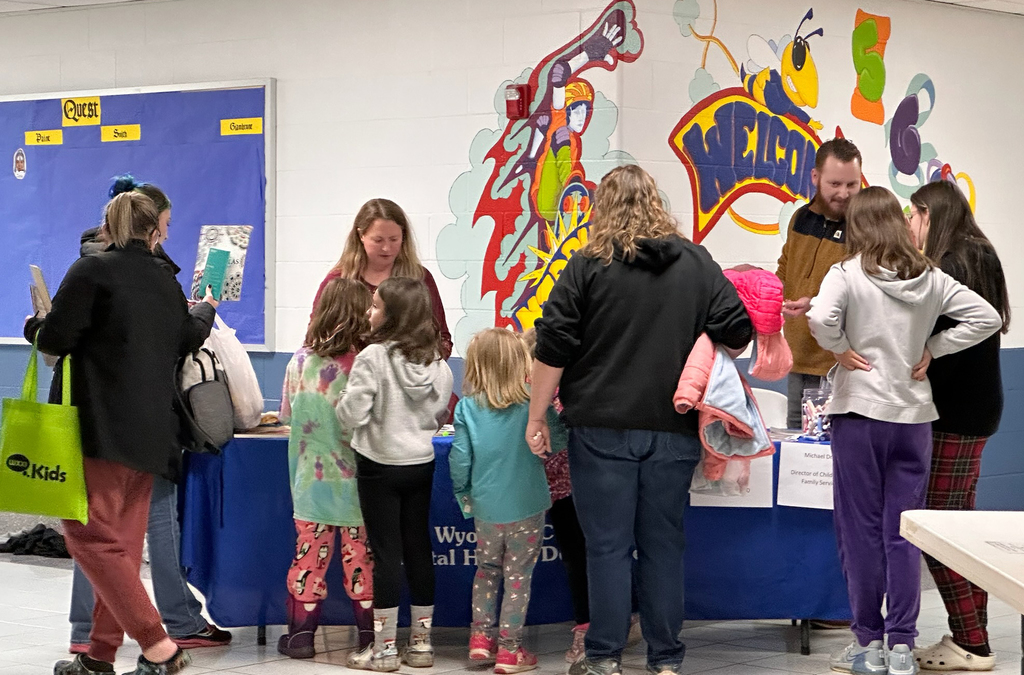 The Genesee Valley School Boards Association has announced that the PCS Practical Assessment Exploration System (PAES) Lab is a recipient of the 2023 Excellence in Student Services Award! Superintendent McLaughlin will be attending the Legislative Event this week and will accept the award on the District's behalf. The award is given to programs that demonstrate the connection between school districts, students, and communities. Kudos to Mrs. James, Mrs. Cowie, Ms. McCarthy, Mr. Schuler, and several others for their hard work on this program. It's been fantastic to see our kids flourish! #PrideInTheHive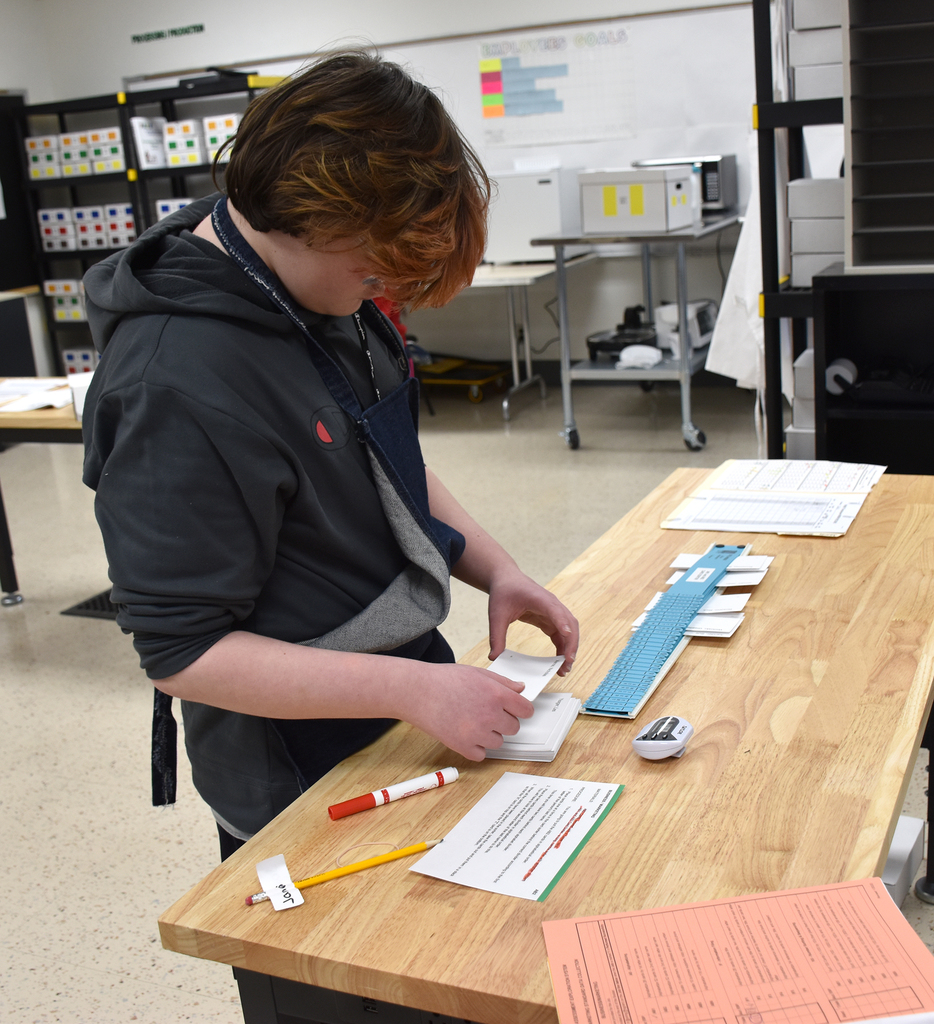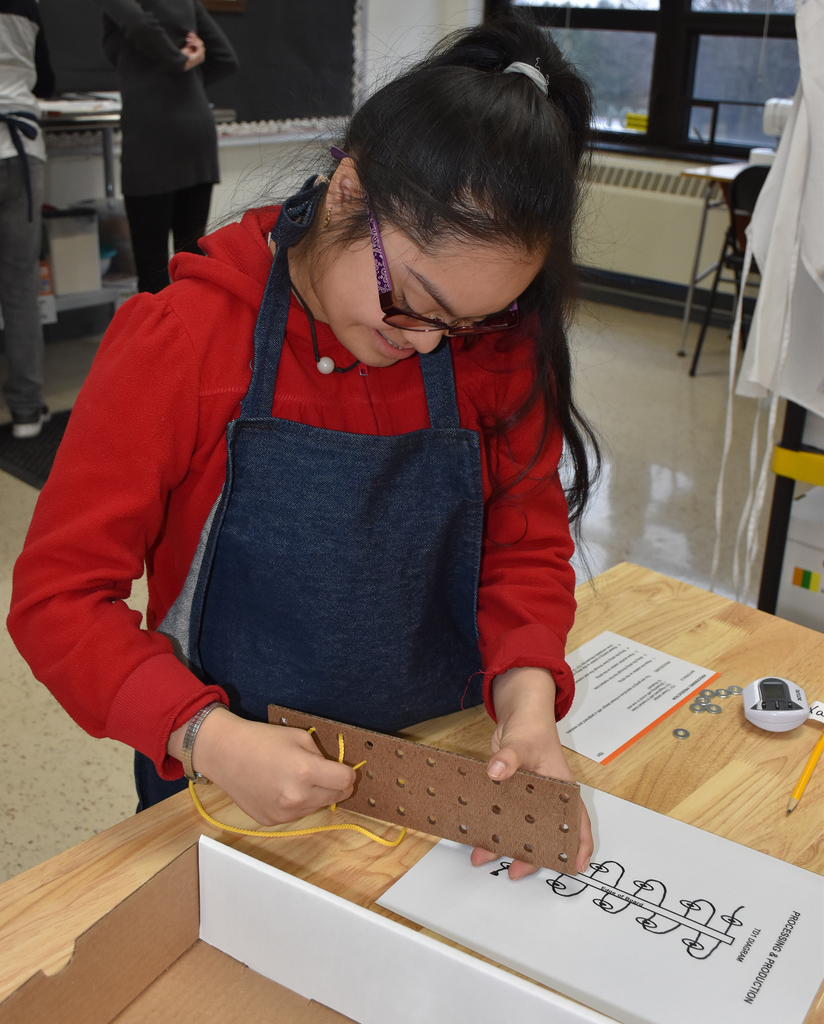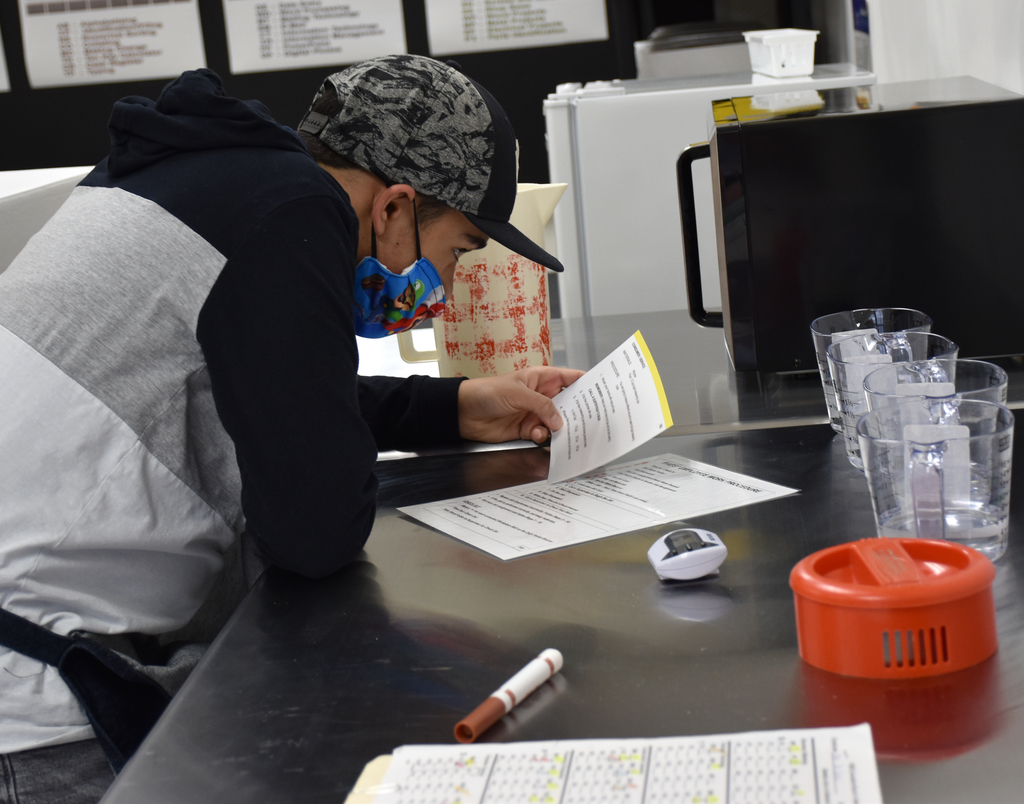 We caught K9 Officer Sunny lending some pawsitive support to 5th graders, who are starting the 10-week D.A.R.E. program with Officer Masci. Sunny is one of just a handful of D.A.R.E. dogs in the entire country! #PrideInTheHive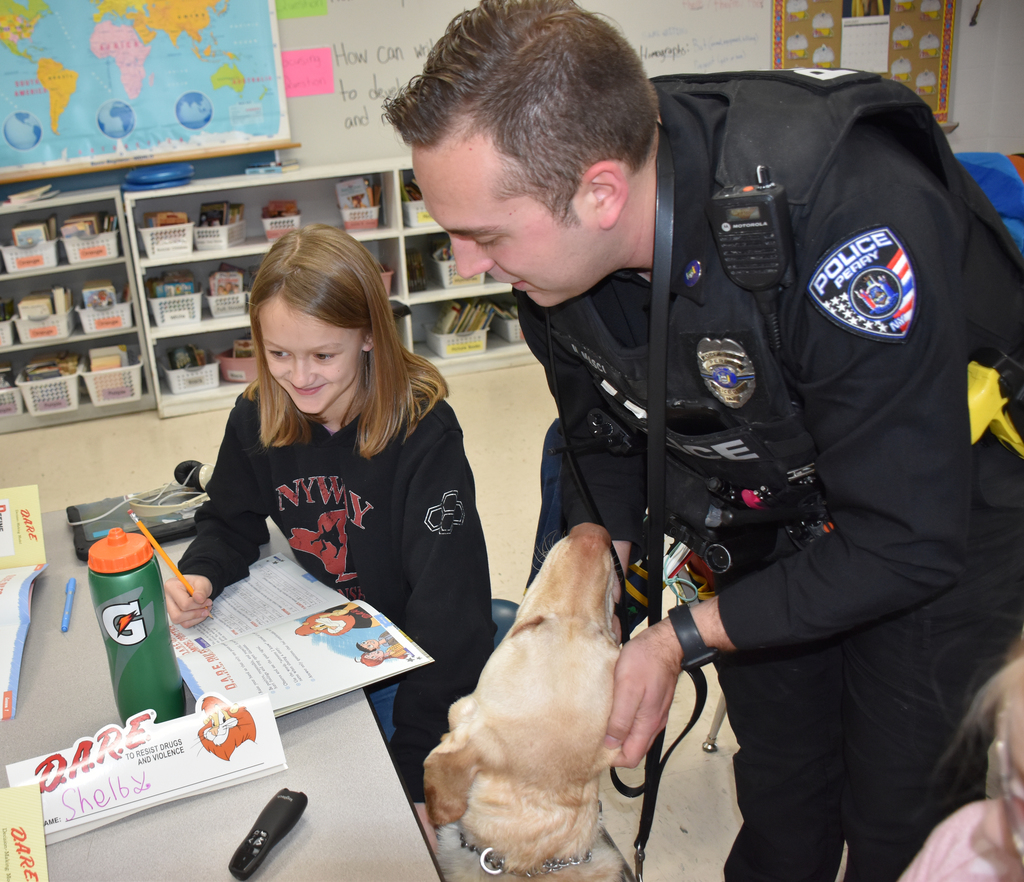 Congratulations to freshman James Shearman Jr. on being named the PAES Lab Employee of the Month! #PrideInTheHive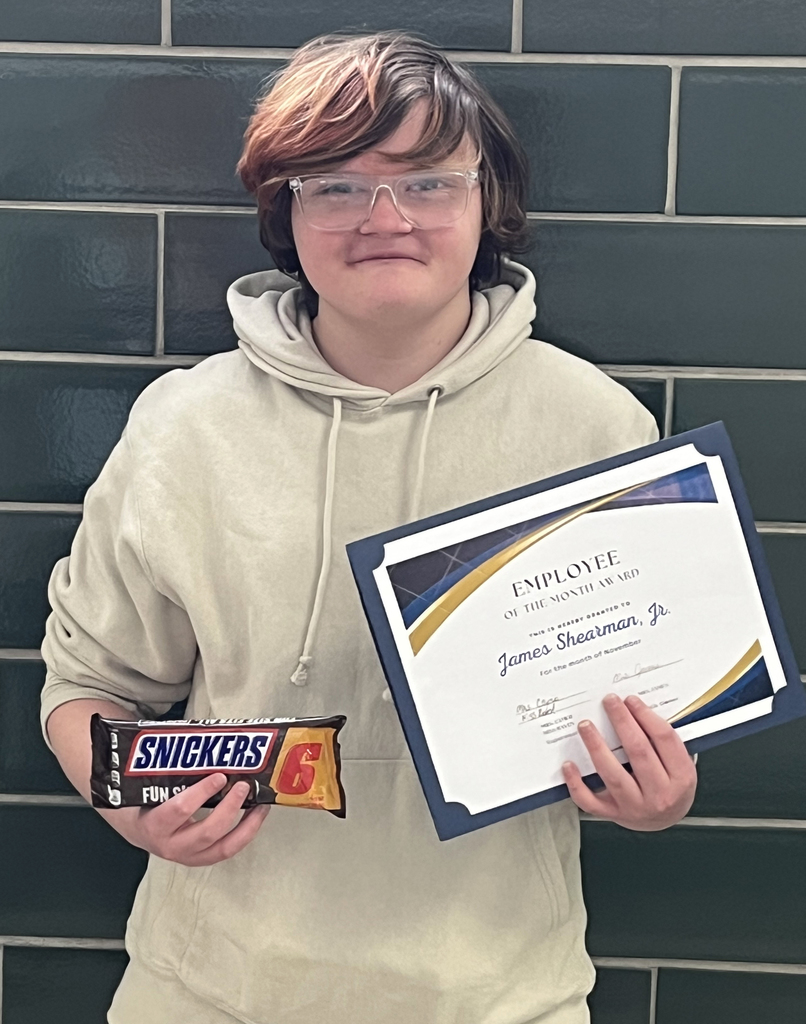 Sixth graders were eager to introduce themselves to the special guest who virtually visited PES this morning. Teacher Sarah Chatley arranged for students to meet Scott Hetsko, WHAM 13 meteorologist, to coincide with a weather unit in science class. The meeting generated great conversations about weather science, Hetsko's education and career, the Buffalo Bills, day-to-day work of meteorologists, and much more. Students prepared thoughtful questions like "what happens if he makes a mistake on the air?" and "has he ever launched a weather balloon?". Thank you to Mr. Hetsko for taking time to speak with our students. You never know, there might have been a future meteorologist sitting in the auditorium this morning! #PrideInTheHive

The PCS Wrestling Program had a huge weekend while hosting the LCAA Championships on Saturday. The team placed 9th overall. Sophomores Holden Kelly (132 pounds) and Noah Leitten (145 pounds) were both crowned champions. Noah also recorded his 100th career varsity win in the semi-finals. Maddox Regatuso placed 5th in the 118-pound weight class. Brady Kelly (145) and Xavier Carney (215) both placed sixth. Placing on the JV side of the tournament were Jacob Scott (2nd place at 126) and Cooper Monteleone (4th place at 160). Congratulations to the team and Coaches Leitten, Hollister and West! #PrideInTheHive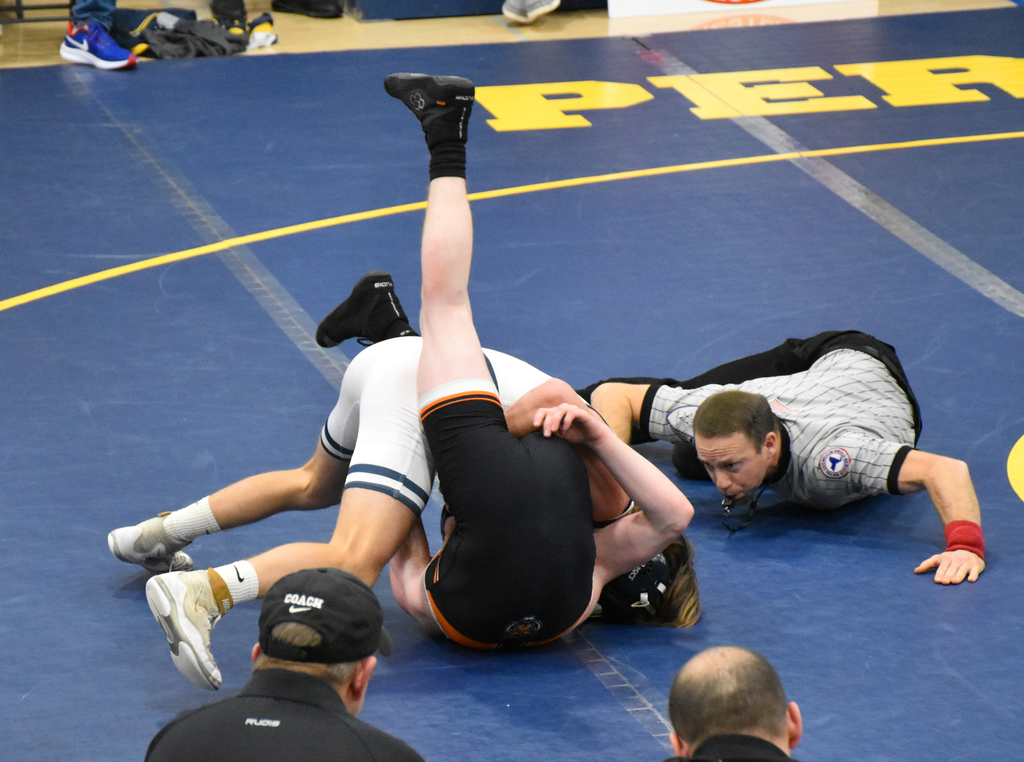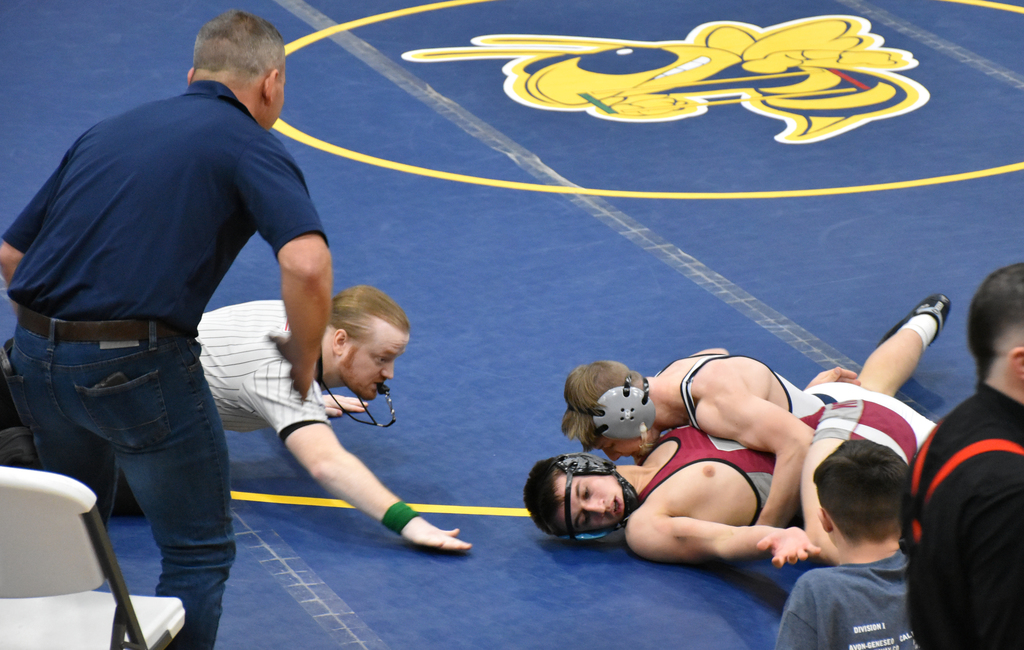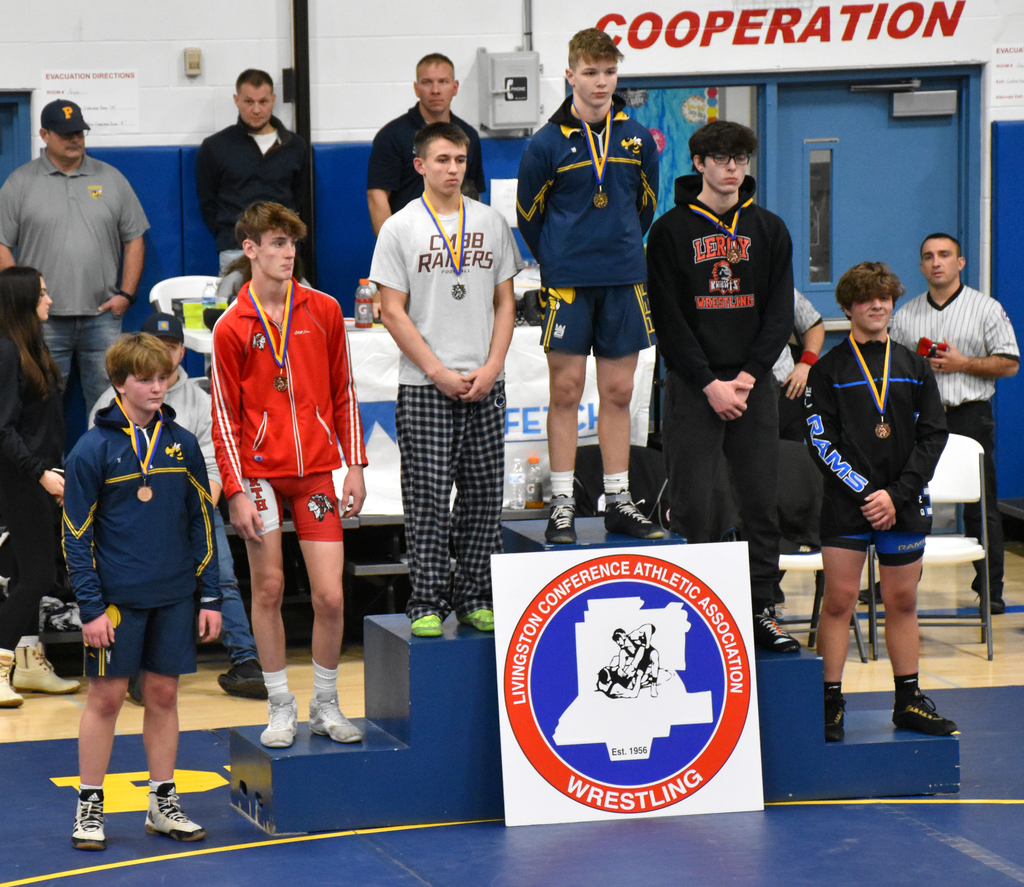 It was a night of celebration as the Perry/Letchworth swim team honored the PCS seniors last night. Congratulations to Isaac Evans, Josh Smith, Alex Bucknam, and McKenna Shuskey! The team competed well against Geneseo. Isaac was a member of the winning 200 medley relay team. Isaac also crushed his personal best and placed first in the 100 butterfly. Alex placed third in the 50 freestyle with a personal best time. McKenna had an outstanding swim in the 100 backstroke, qualifying for sectionals. Josh had a great swim in the 100 breaststroke. #PrideInTheHive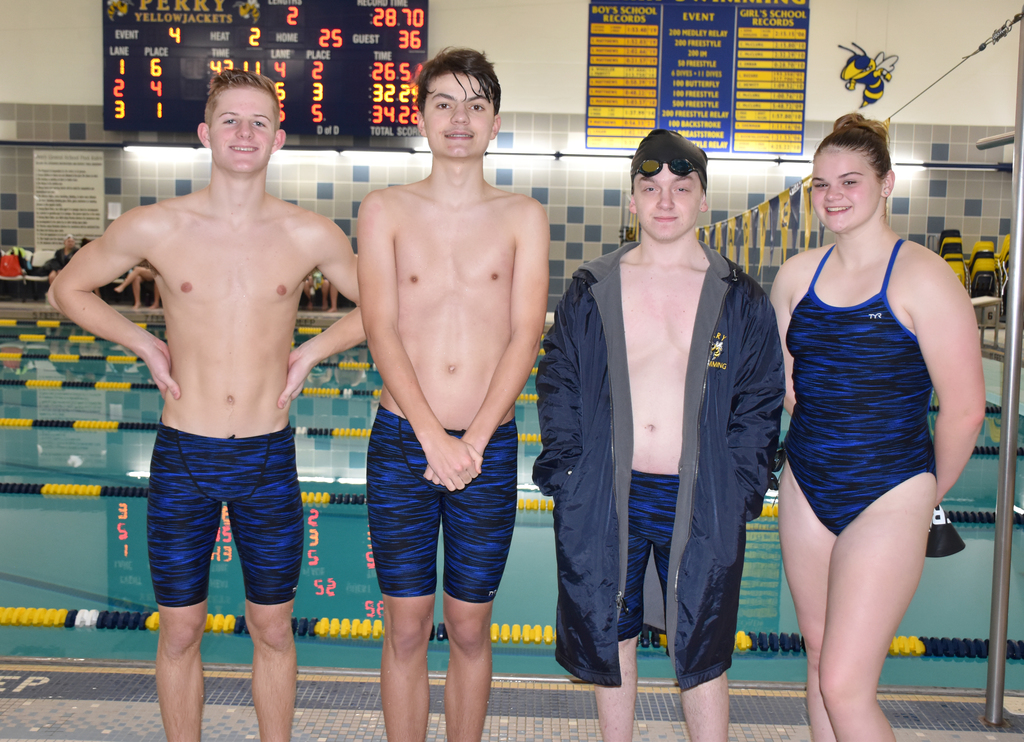 When we pass by Mr. Shuskey's classroom and his Living Environment students are wearing shower caps, then we definitely have to stop in. The class has been studying how sea otters and other marine mammals maintain homeostasis underwater. Mr. Shuskey challenged his students to measure how their own heart rates respond while their faces were submerged underwater. #PrideInTheHive #CoolScience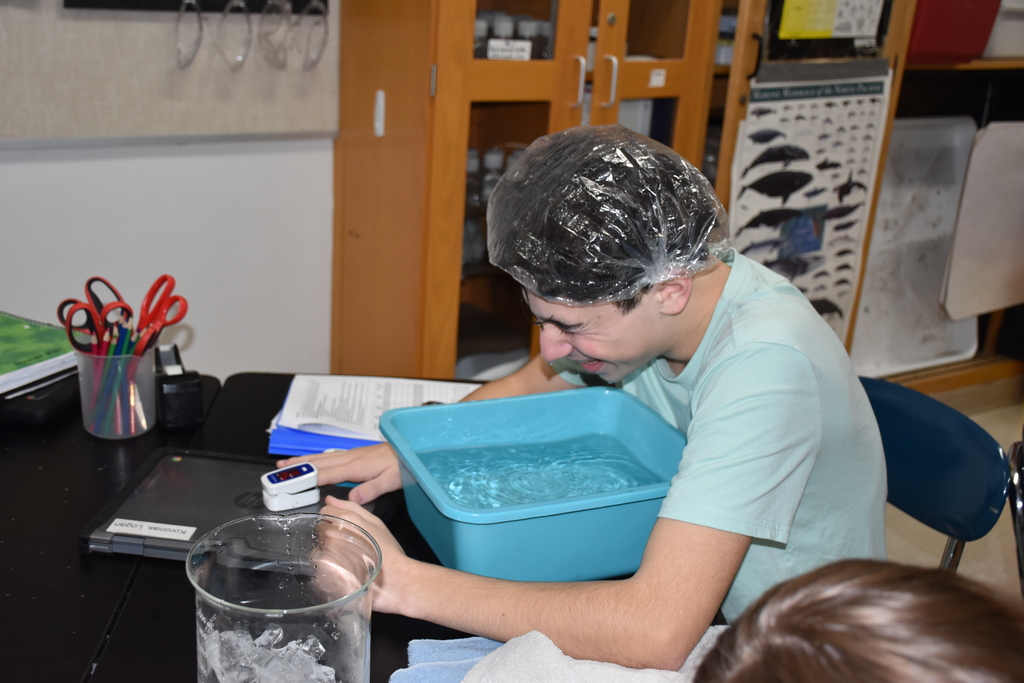 Mrs. Prince's students are mastering their short vowel sounds and offered some pointers to Principal Gilsinan when she joined them to play the Crazy Eights Short Vowels card game this morning! #PrideInTheHive