The PCS Trap Club members are halfway through the season and have had to battle some wild weather for most of it. This week they witnessed a beautiful rainbow while preparing to shoot a round in the rain. If you'd like to watch the members shoot, head out to the Mt. Morris Sportsmans Club on Monday nights at 6 pm for the next three weeks. #PrideInTheHive (Thanks to Mrs. Marti for the photos).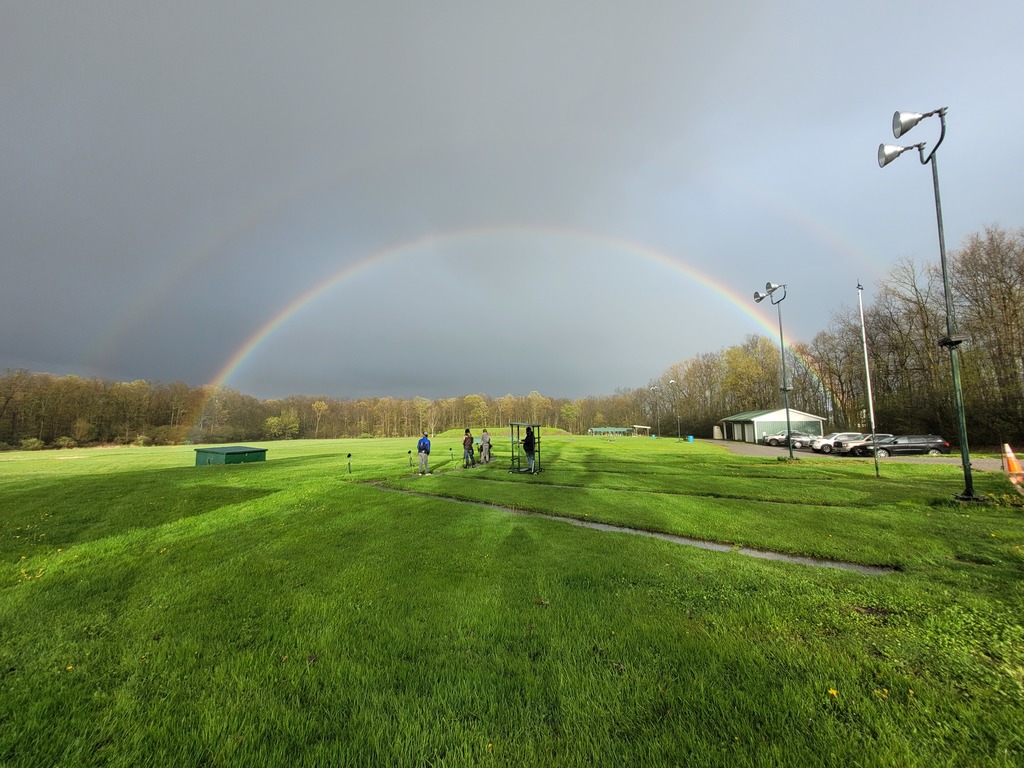 Yesterday, our 5th graders became D.A.R.E. graduates! Officer Masci and K9 Officer Sunny were joined on stage by Chief Grover, Sgt. Russell, Principal Gilsinan, and Mrs. Kettle to celebrate the hard work students put in during the 10-week program. Shelby Wolcott opened the morning with the Pledge of Allegiance. Leah Manchester, Ryleigh Fagan, and Ethan Massett shared their D.A.R.E. essays during the ceremony. The celebration was capped off with a pizza party! #PrideInTheHive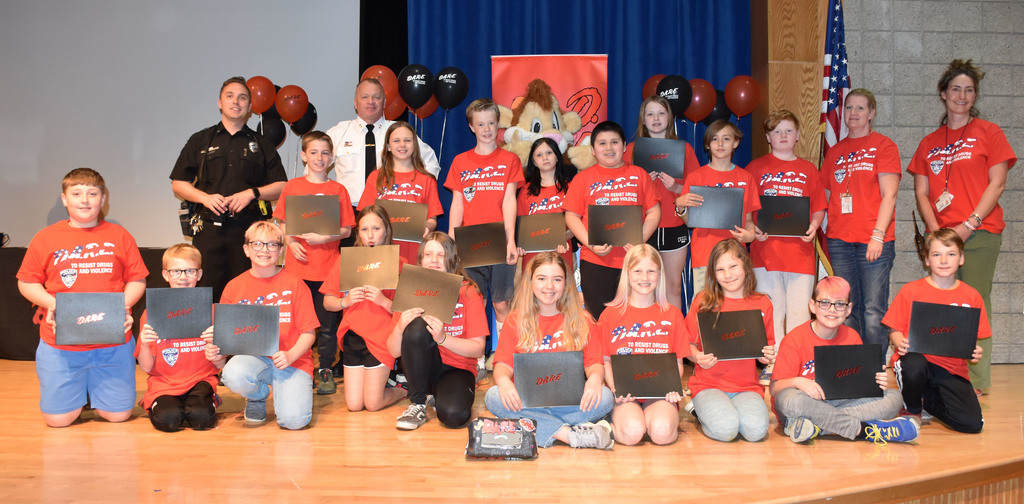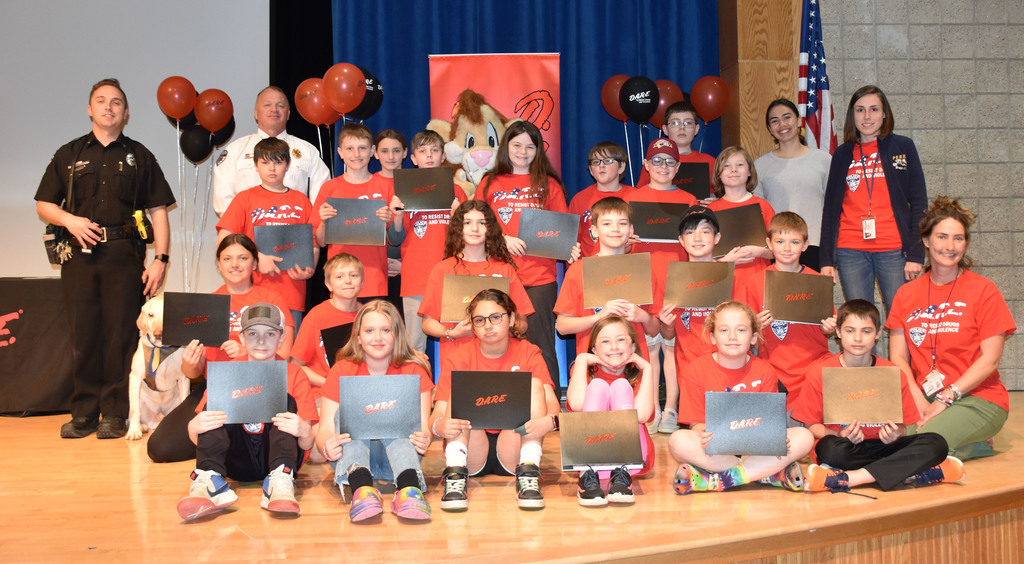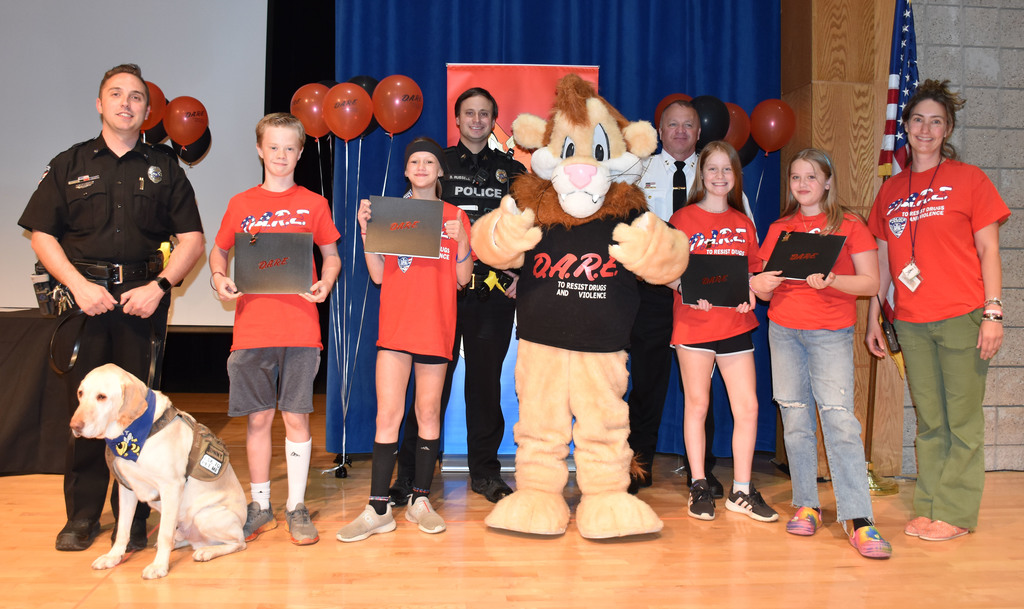 Yesterday, several of our student-athletes and Mr. Wyant, 7-12 Assistant Principal/Athletic Director, attended the Student-Athlete Leadership Training, which was organized by Section V. Sophomores Bri Ohlson and Holden Kelly had the opportunity to attend, while juniors Bryce Tallman, Zac Narowski, and Courtney Westfall helped plan the event as members of the Section V Student-Athlete Advisory Committee. Mr. Wyant served as guest speaker at the event, discussing work/life balance with attendees. The discussion led to ways student-athletes can best manage time and find balance in their lives. What a great group to represent PCS! #PrideInTheHive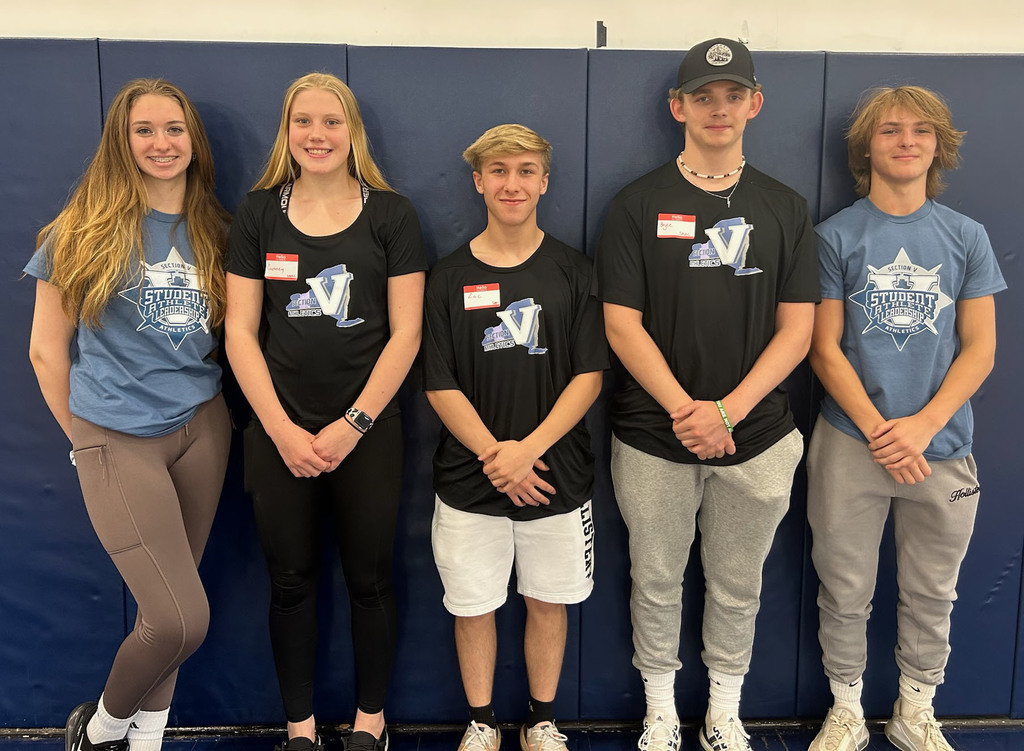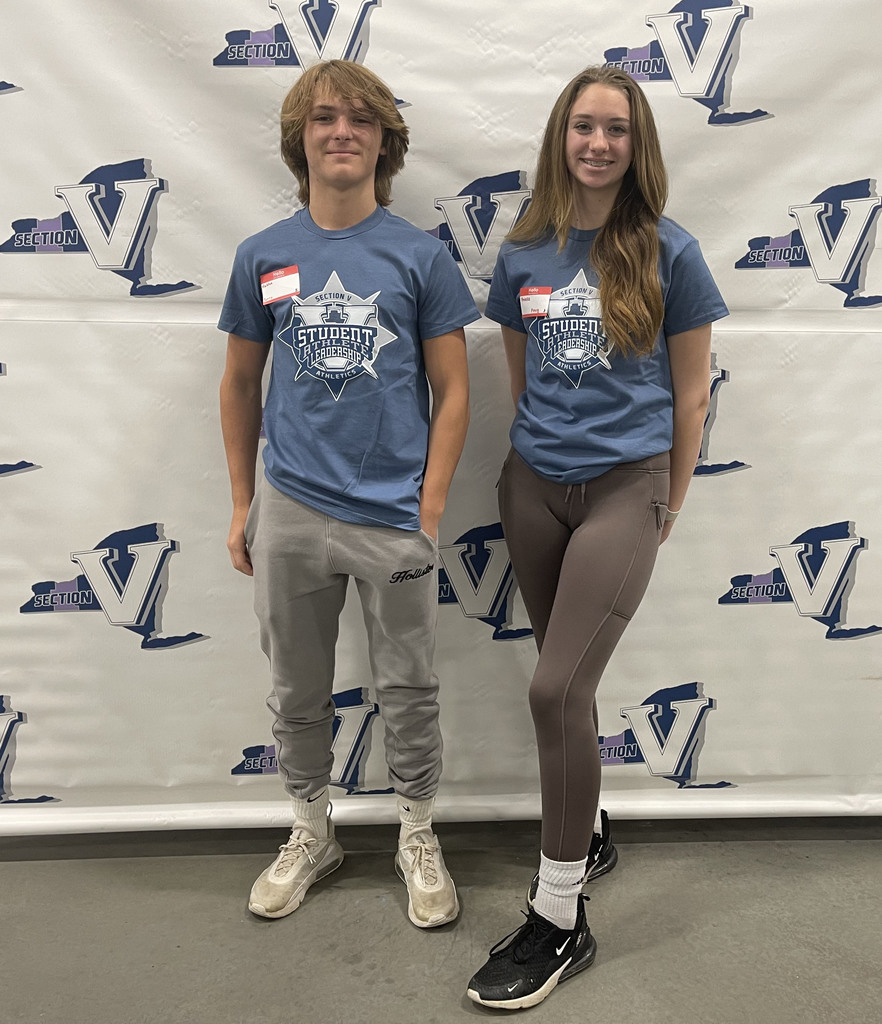 April is Autism Awareness Month and we're here to spread acceptance, understanding, and support! Today is Magnificent Mind Monday and everyone is rocking their favorite hats. Check out the individual images to see what the dress up days are for the remainder of the week. Don't forget the Walk for Inclusion is this Saturday, April 29 starting at 10 am at Perry Village Park.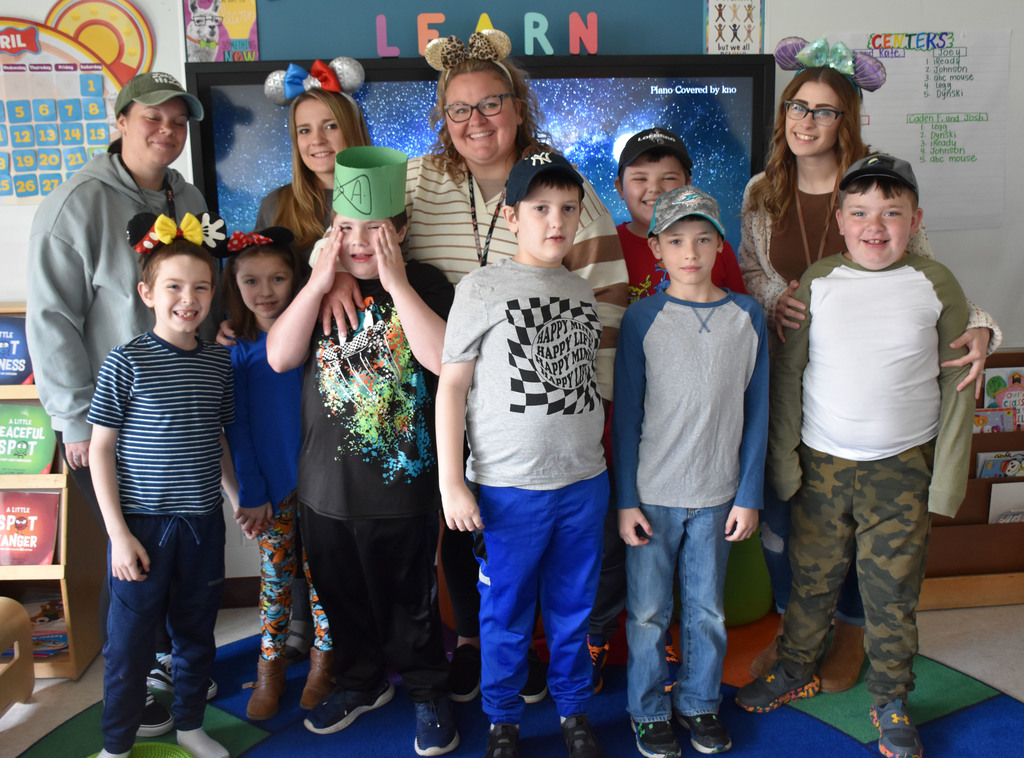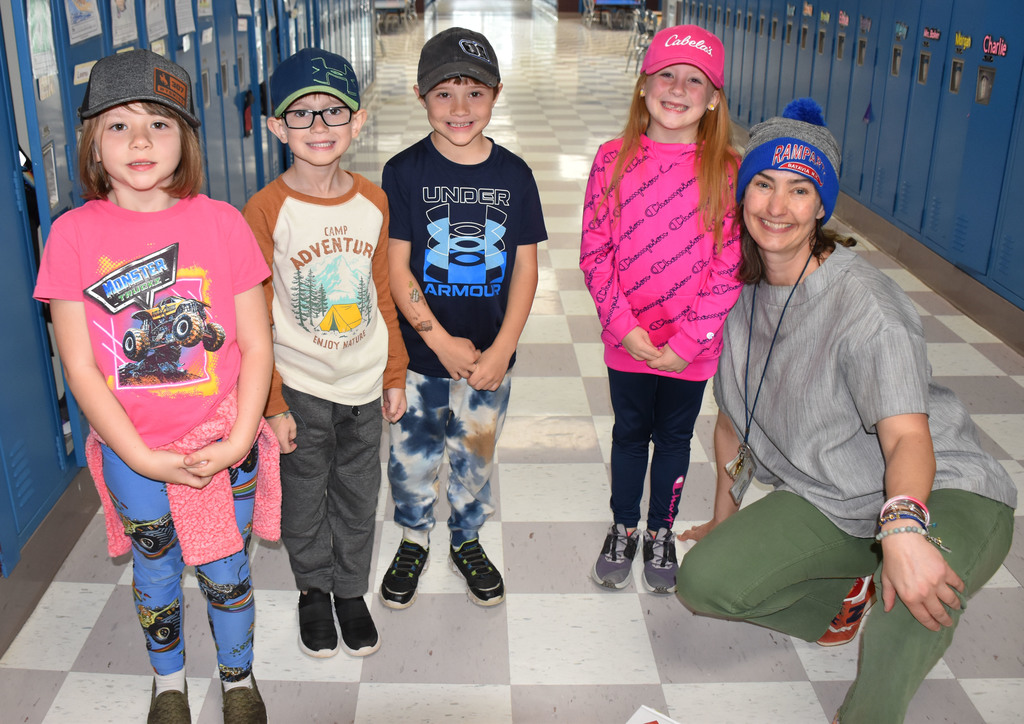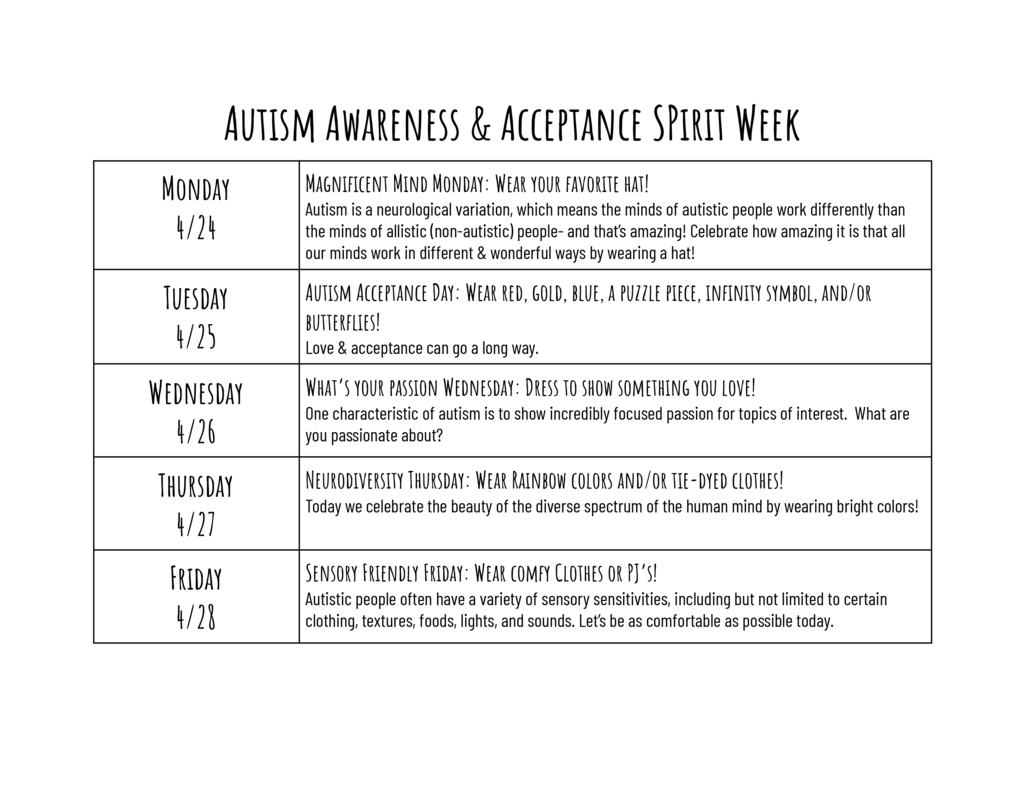 Even after school, Mrs. Adolf's art room is still buzzing with creativity! The 3rd Grade Art Club is meeting every Thursday until June and working on some really cool projects. Students who were interested in joining had to submit creations based on their favorite foods. For the next couple of weeks, members are creating artwork that is inspired by Louise Nevelson's "Found Objects."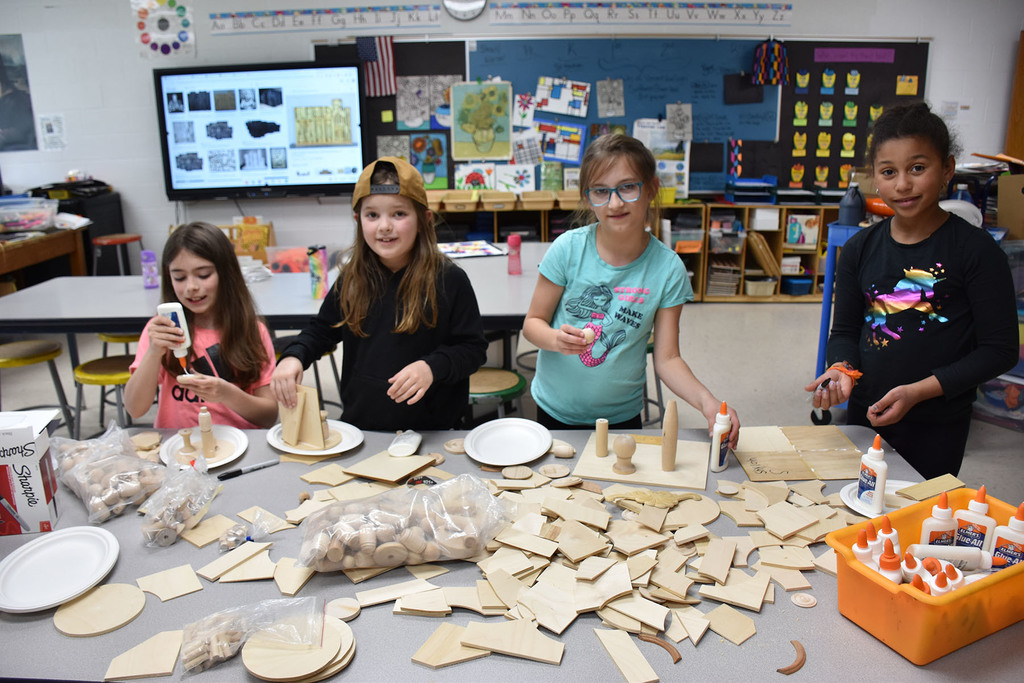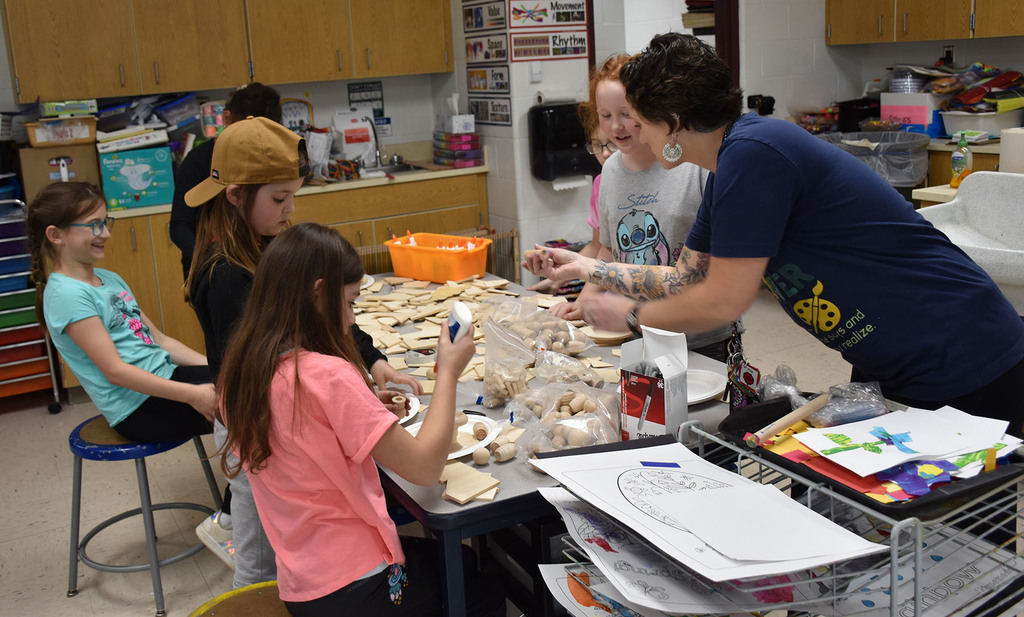 Mrs. James' HS students have been learning about appropriate table etiquette and hosting others for dinner. They prepared a homemade spaghetti dinner, set the table, and invited Mr. Walczak and Mr. Goodell, from our Operations and Maintenance Department, to join them! #PrideInTheHive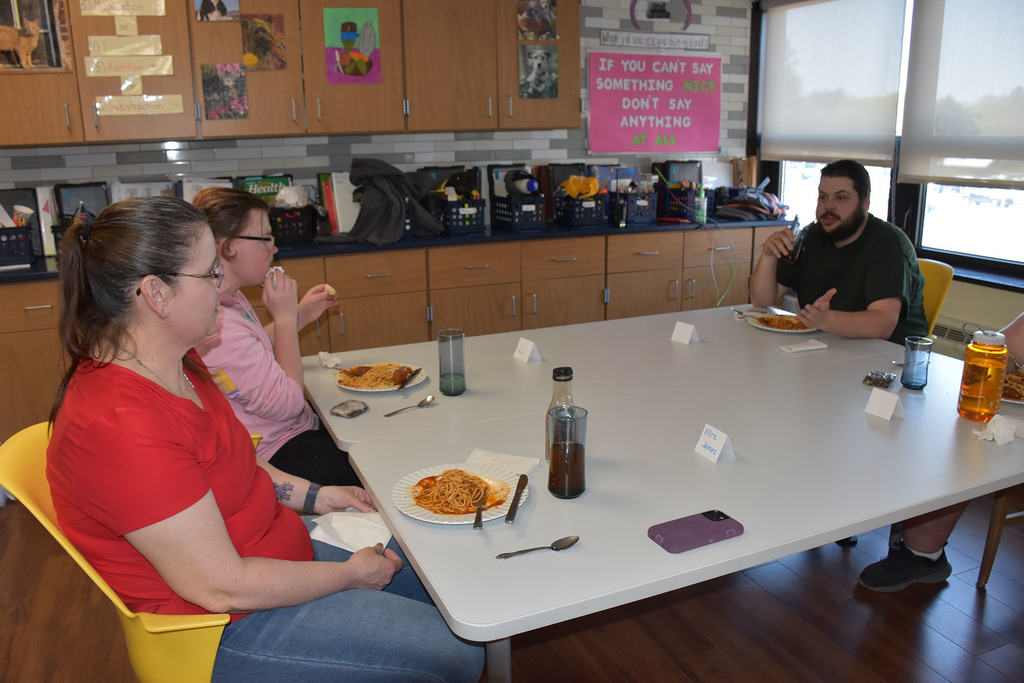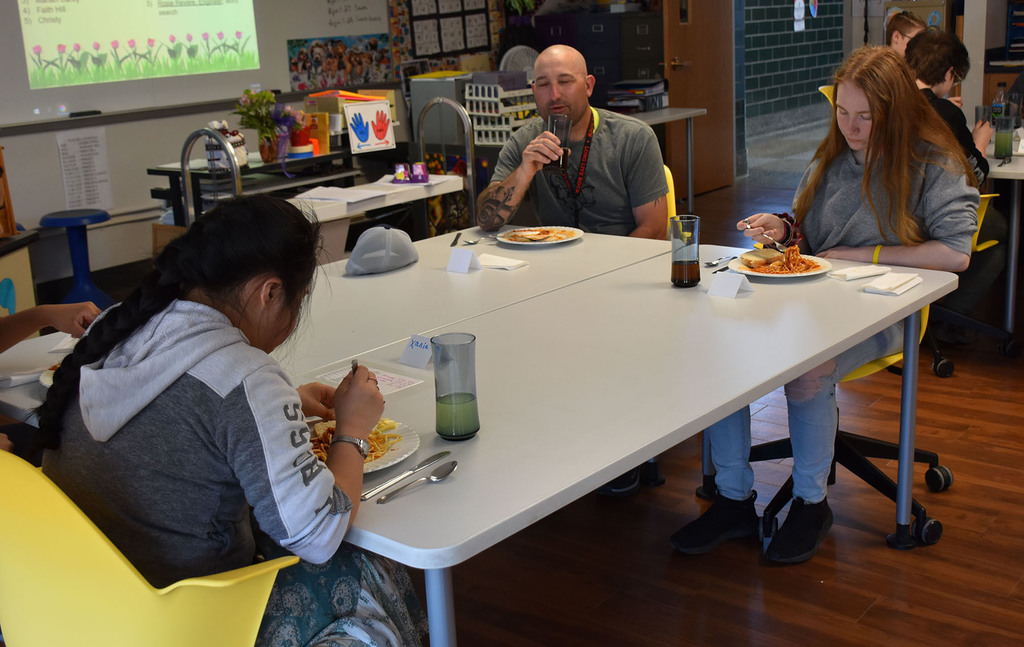 A group of our seniors and Mrs. Ellis, HS counselor, spent the morning at the GCC Batavia Campus attending First Step Day. The event is giving students the opportunity to learn more about the course offerings and registration process for the fall 2023 semester. They are also touring the campus, meeting with student success coaches, and exploring college life. #PrideInTheHive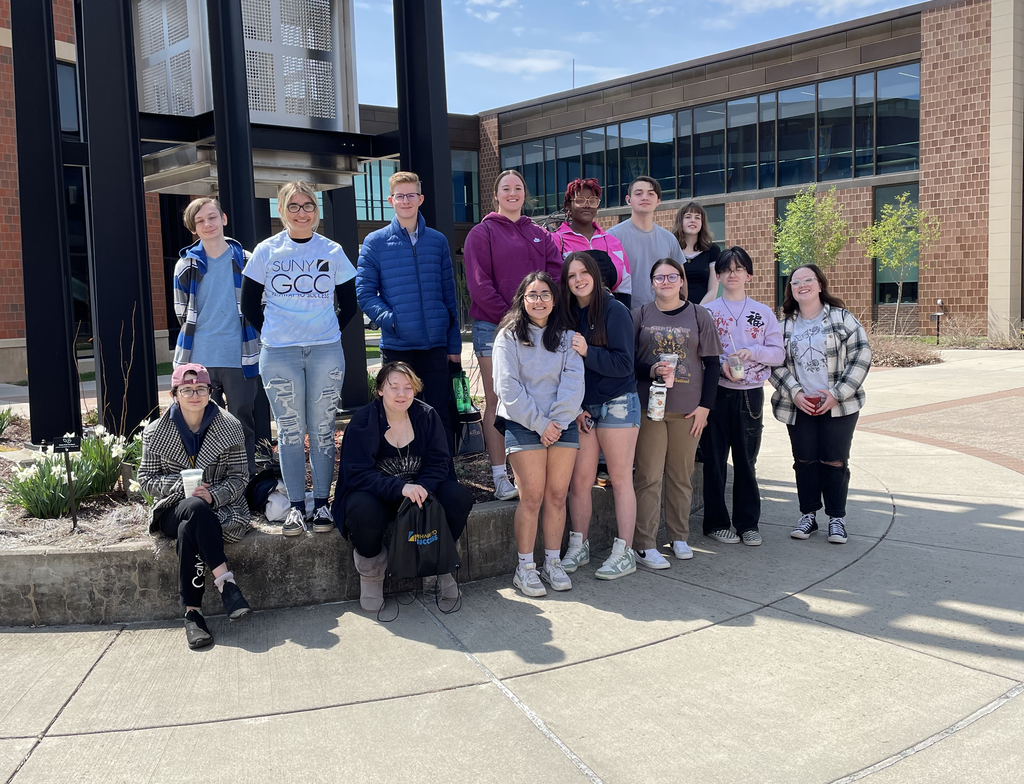 Sydney and her classmates in the HS Animal Science class made a new friend today! Obi, Mrs. Woloszyn's lab/poodle mix, is visiting to help students during a unit on companion animals. This morning, students learned how to conduct a wellness check on Obi by checking his heart rate, pulse, eyes, coat, etc. Changes in these are often indicative of an underlying medical issue. #PrideInTheHive

What a weekend for our OMers!!! Ms. Duell's team finished 2nd overall in the state in Division 1 Problem 1, while Mrs. Rowley's team placed 3rd in the state for Division 2 Problem 1 - and both teams are advancing to the World Competition! While they may not be advancing, Ms. Wilkie's team posted amazing scores among tough competition. The World Competition is being held May 24-27 at Michigan State University. What an incredible experience for our students! #PrideInTheHive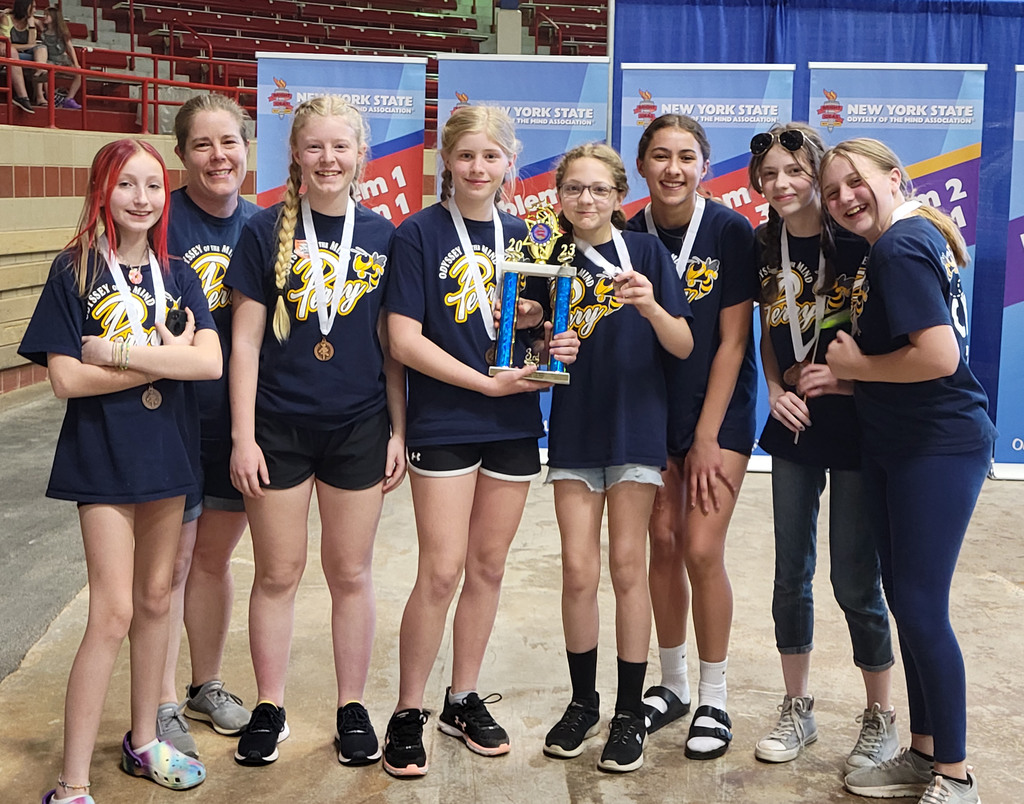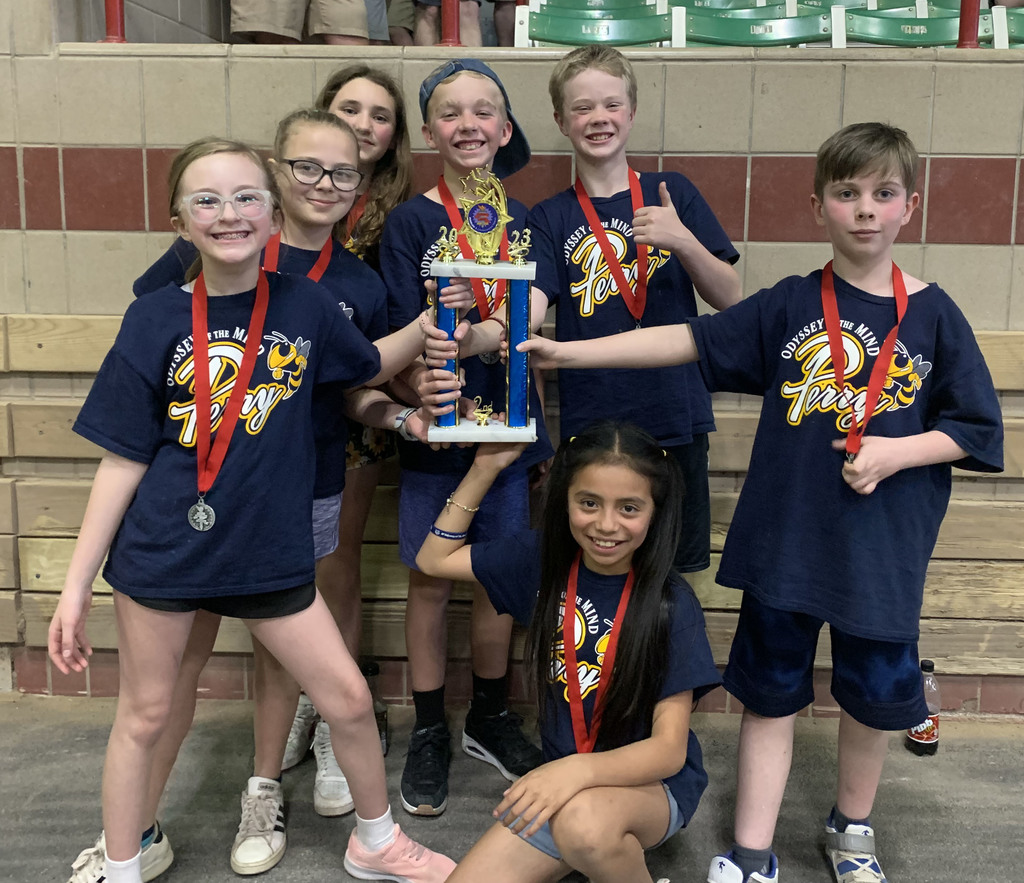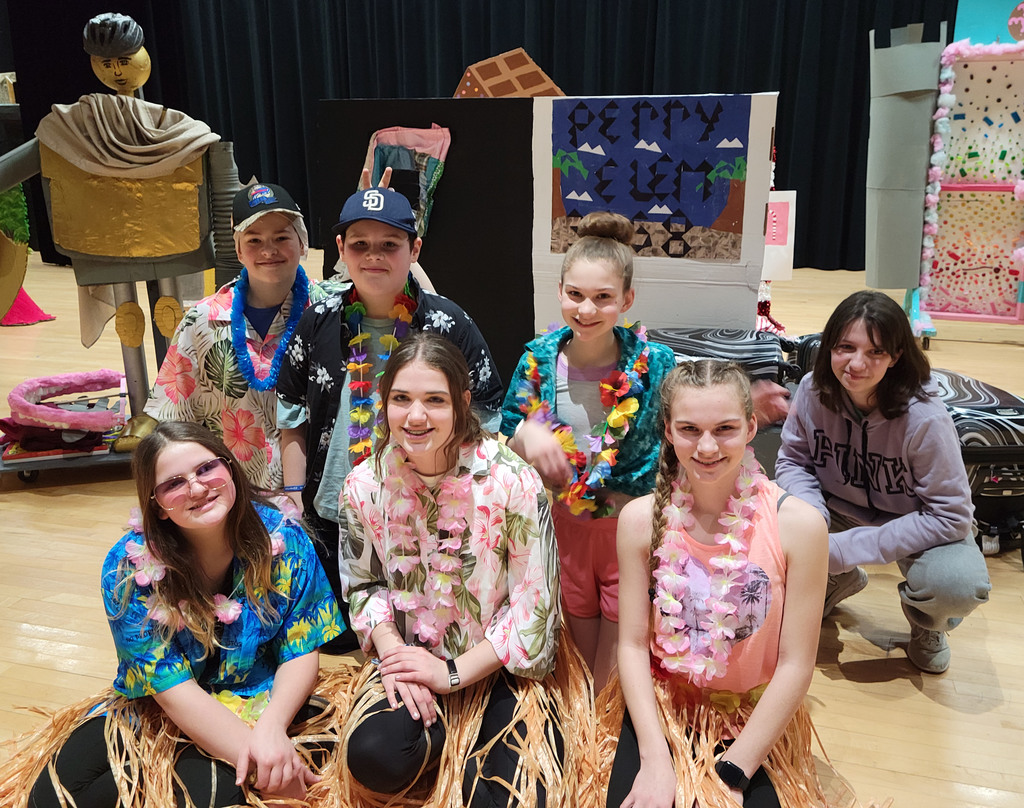 Emma is participating in the National Association for Music Education's All-Eastern Treble Choir. This weekend she will be preparing with students from Connecticut, Delaware, Maine, Maryland, Massachusetts, New Hampshire, New Jersey, New York, Pennsylvania, Rhode Island and Vermont. The conference culminates in a performance at Kodak Hall on Sunday. PCS is performing on the national stage! Congratulations Emma and many thanks to our outstanding Performing Arts Department for supporting Emma along the way.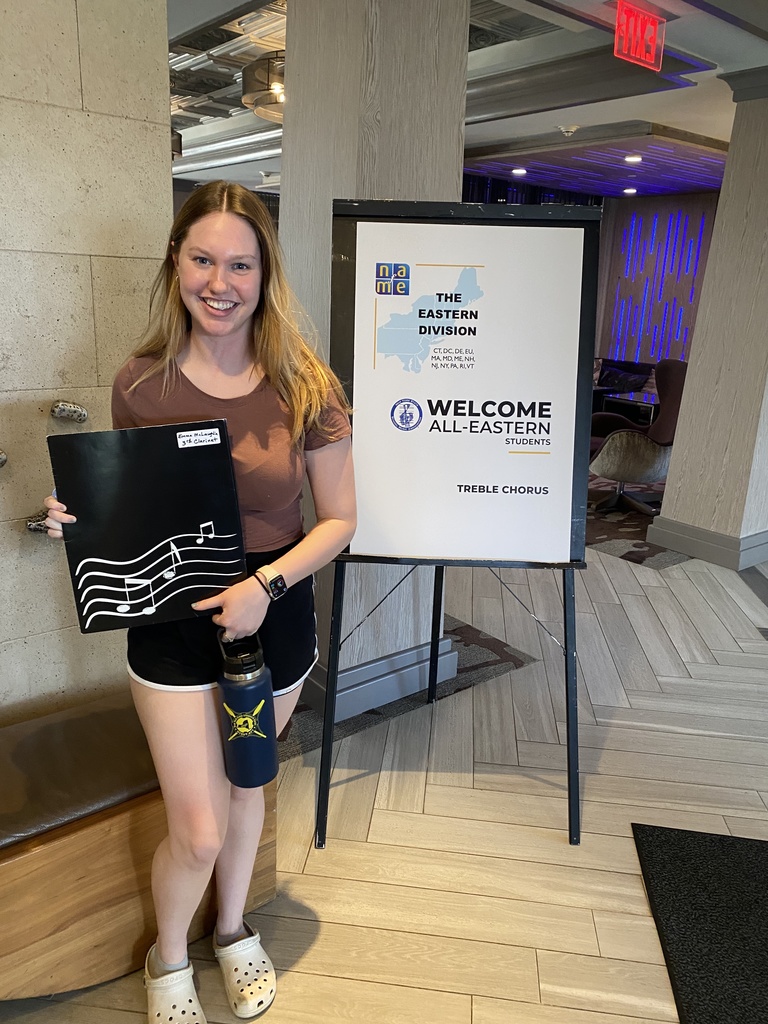 Interscholastic Athletics Scoreboard Varsity Baseball Perry 4, Holley 2 Bryce Tallman went 3 for 4 with 2 doubles and 2 RBI's. He pitched 3 1/3 innings with 11 strike outs. Jordan Brown scored 2 runs. Beau Slocum had a base hit and scored 1 run. Brad Parsons had a double, a single and scored 1 run. Tyler Harvey, Austin Lew and Trenton Washburn each had singles. Walker Briggs closed out the game at pitcher and is credited with the win.

Spring break is an engaging time at PCS! Capital project contractors have initiated turf replacement at the Athletic Complex and water main replacement at the Junior/Senior High School.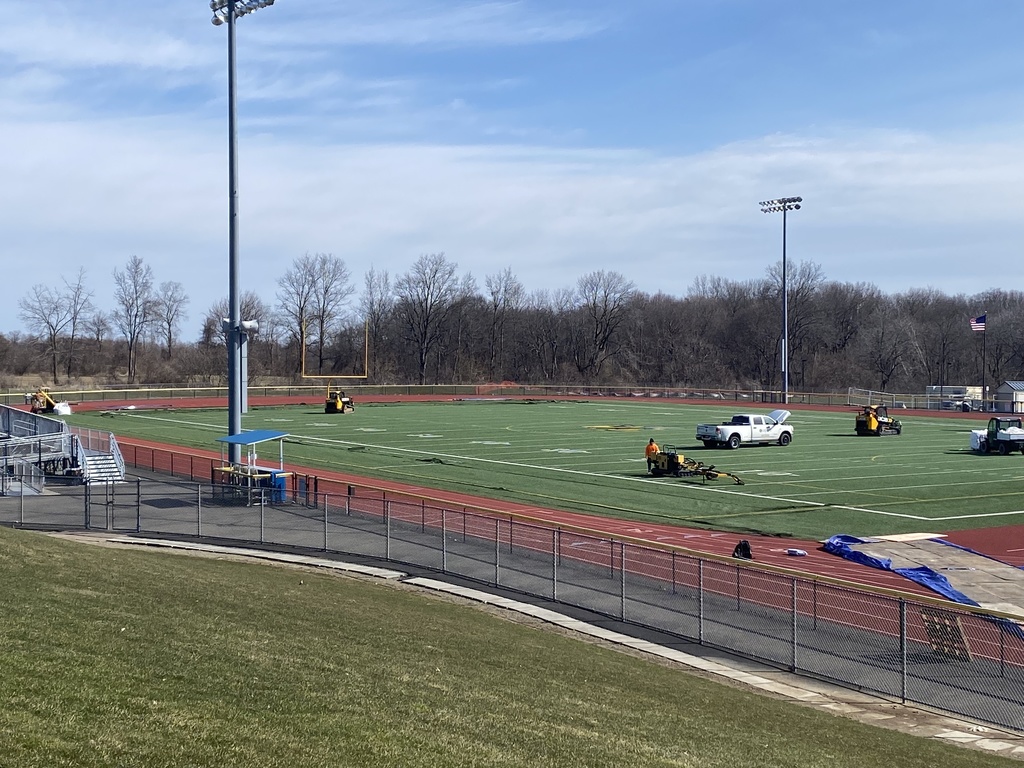 The hottest ticket in town this evening was the Arts Council for Wyoming County's All-County High School Art Show! Bravo to our Jazz Band on an excellent set to open the show. Congratulations to our award-winning visual artists: - Mackenzie Bryant - ACWC Director's Award for her piece 'Youthful Days' - Evangeline Mclean - Second Place Award for her self-portrait Congratulations to all our outstanding artists with pieces in the show: - Lauren West - Annabelle Buckley - Kaitlin Buckley - Olivia Prince - Julio Foulkrod Thank you to Mrs. Emerson, Mr. Hirsch and Mr. Levano for your inspiring, dynamic instruction in the visual and performing arts. Best artists, best teachers, best gallery, best team! Daryl McLaughlin Superintendent of Schools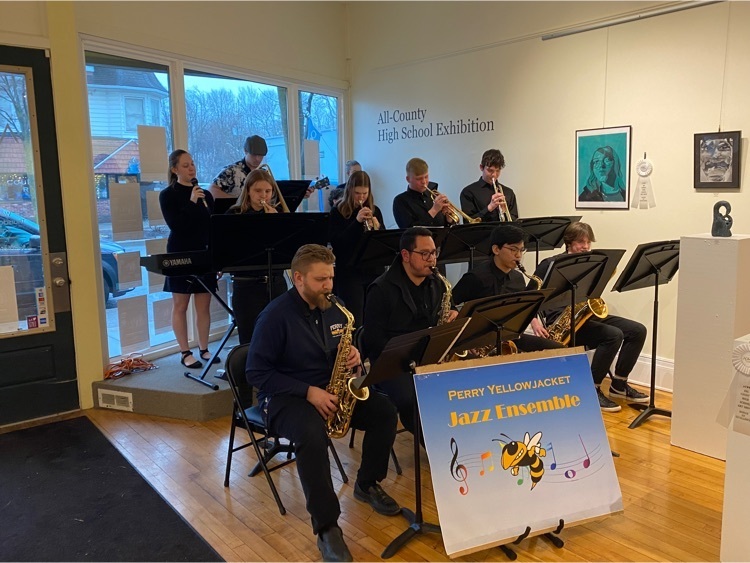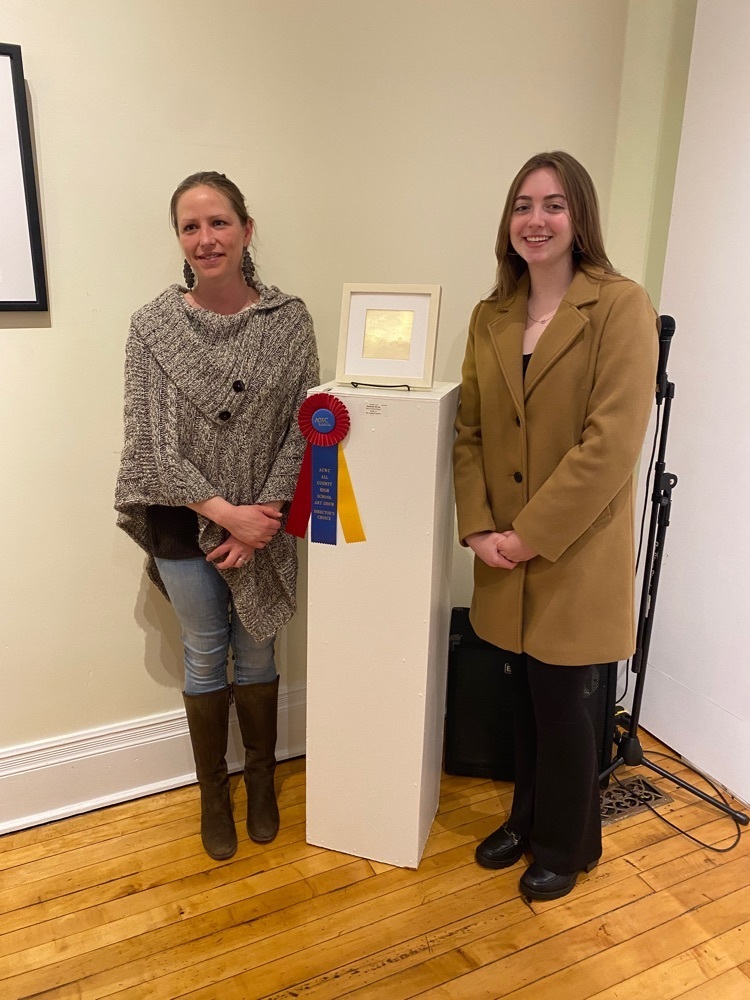 The Book Bistro is open….and reading is made to order! Yesterday, Mrs. Baker converted her classroom into a small restaurant and welcomed her first graders in to indulge on five courses…of books. The class recently finished the Wit and Wisdom Module #2, which focused on unique features of animals. Mrs. Baker asked students to discuss and review the five books that they read in this module. After finishing their five main courses – or book reviews – students were treated to dessert, which happened to be a candy station! #PrideInTheHive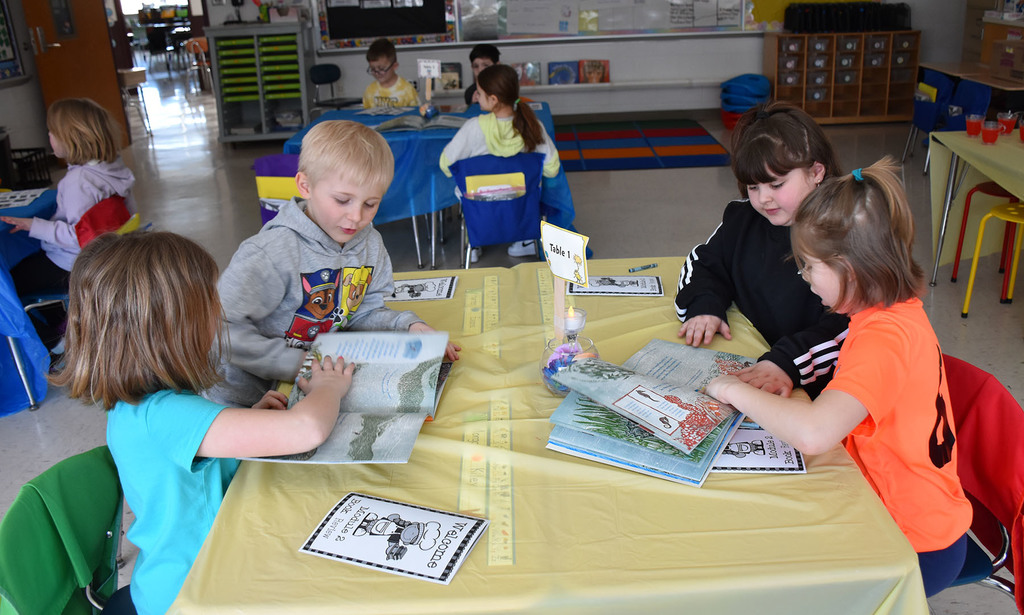 PCS Families: Just a reminder that we are conducting a planned 15-Minute Early Dismissal Drill tomorrow, March 31, 2023. Students will be sent to the same address on file that is used during regular dismissal. We ask that you please contact your respective school's Main Office no later than 3:00pm today (March 30) if changes must be made to your student's dismissal routine for tomorrow.

Sophomores Tess McLaughlin, Brooke Slocum, Beau Slocum and Noah Leitten, along with Coach Hollister, attended the Section V Leadership Summit this week at SUNY Geneseo. The annual event teaches leadership skills that student-athletes can bring back to their athletics programs. #PrideInTheHive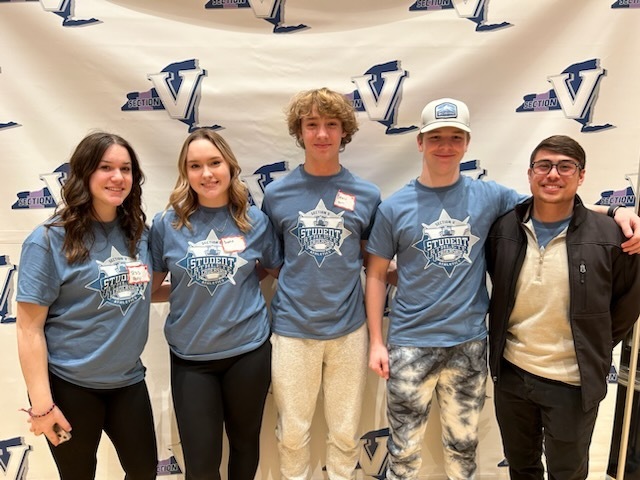 At last night's Board meeting, the District recognized Penny Baker (Elementary Teacher) and Stacy Bell (Teacher Aide) with Learning, Leading and Serving (LLS) Awards. These awards were presented by the previous LLS recipients: Dianne Brown (Elementary Teacher), and Maghon Barkley (Teaching Assistant). The building principals also nominated students for LLS awards. Dianne's comments about Penny: "For this month's Learning, Leading and Service Award, I am nominating Penny Baker. Although Penny and I have never worked together on the same grade level team, we have always been "just across the hall" from each other. Penny is beloved by her students. When they enter 2nd grade, I often hear about how much they miss her and want to be back in her classroom. She greets each child enthusiastically at her door each morning. The sound of laughter and singing often floats across the hallway from her very child centric room. She makes learning fun and engaging for her students. It's truly a place where all children are happy and feel important and loved. Penny is also a leader among our faculty. She serves as grade chair, as a mentor, and has been on many of our various committees. Penny is always seeking new and researched professional development opportunities and encourages the faculty to embrace new programs that are brought to our district with a positive attitude. I'm honored to have the opportunity to select Penny Baker for this acknowledgement." Maghon's comments about Stacy: "Barbara De Angelis once said, "Love and kindness are never wasted. They always make a difference. They bless one who receives them, and they bless you, the giver." This quote best matches this nominee. It is with great honor that I nominate Stacy Bell for the Learning, Leading, and Serving Award. Stacey is a teacher aide with the Special Education Department. I have seen her work with her students from Elementary to Junior High ages. She is a kind-hearted, caring, dedicated, and graceful individual who looks forward to what the day brings. She is very well-loved by her students and colleagues she has worked with. She always has a smile on her face and a positive attitude. She always greets her students, teachers, administration, and fellow support staff. She makes sure her students are motivated, ready to learn, and working hard on their academics. Whenever she notices students feeling down, she takes the time to talk with them and work together on the best solution with compassion and warmth. She is very understanding in regards to her students, especially when it comes to their social, emotional, and academic needs. She truly makes a difference in her students' lives, and she will always guide her students if they are struggling. Her leadership, compassion, and kindness all truly shine through the halls at Perry Elementary/Junior High School." Mrs. Manchester's comments about Paige Herman: "She sets an example for others with excellent behavior choices, consistent work habits, and is always calm, cool and collected. She is thoughtful in her responses to others socially as well as academically. She is always cheerful and eager to participate. Bettering herself is a goal easily seen by those who interact with her. Whomever she is working with, she makes the best of it, navigates challenging tasks, and guides as well as supports others who may be struggling. Her peers treat her respectfully and she is always kind-hearted to everyone. She is a conscientious worker and advocates for herself and others. Paige is always beyond eager to help with additional classroom tasks. Perry Central will continue to be wowed by this young lady!" Mrs. Giambrone's comments about Liam Jakubik: "Liam exhibits qualities of an outstanding student. He always comes into school ready and eager to learn. He helps his peers in the classroom with new tasks whenever they ask. Liam is great at connecting information he learns and connecting it to his real life situations and events. He listens when teachers are talking and always participates in lessons and activities. He loves to learn about local science and history. Liam set a personal goal at the beginning of the year to improve in math and has made great progress and worked to improve his I-Ready scores." The next awards will be selected by...Penny and Stacy. They are tasked with paying it forward to any individuals in the PCS Family. The building principals will select subsequent student awards as well. Congratulations Penny, Stacy, Paige and Liam! Daryl McLaughlin Superintendent of Schools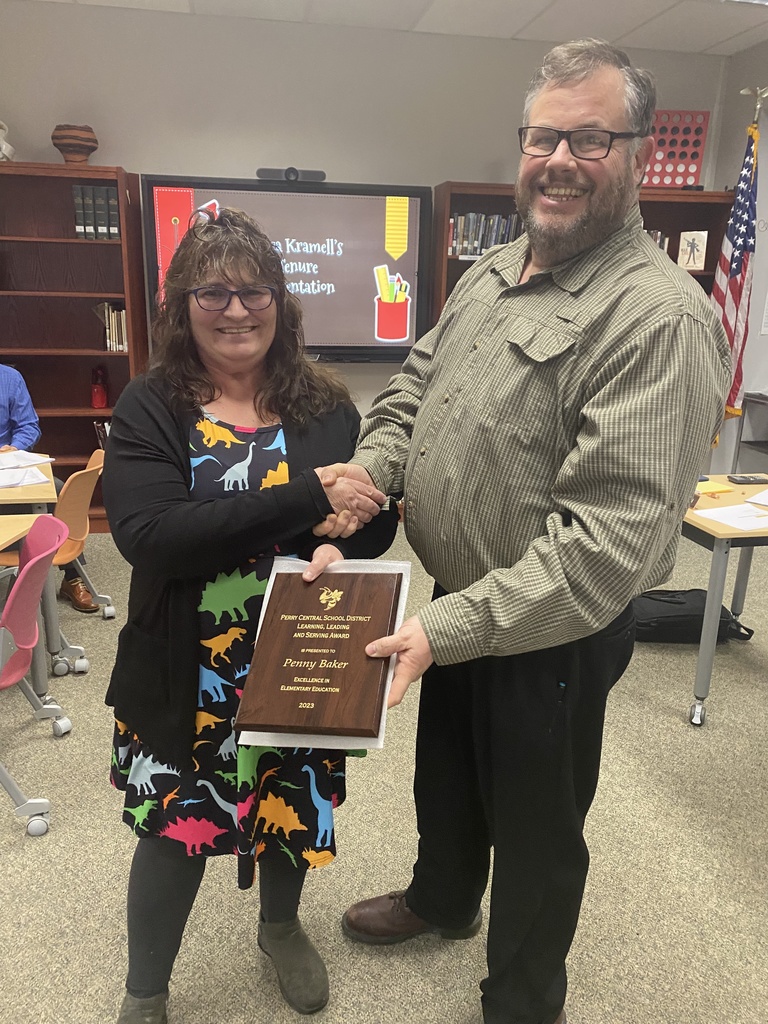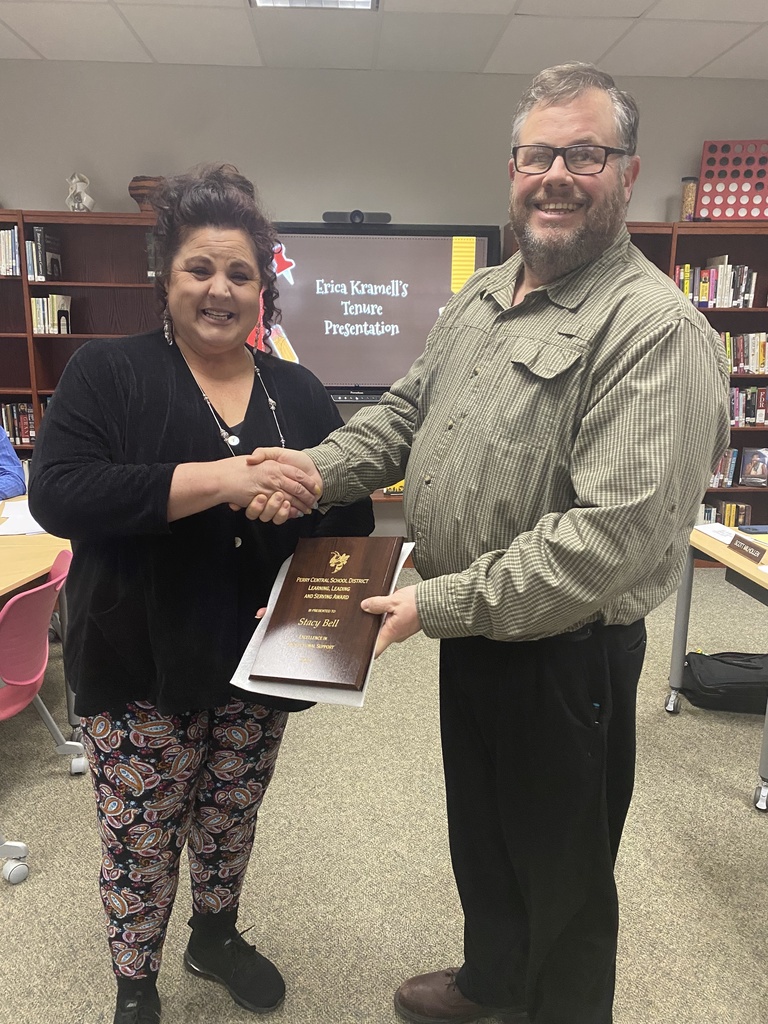 We love that Ms. Stead's class participated in International Scribble Day yesterday! The focus was on students' creativity and the art associated with scribbling, which can be done by anyone regardless of artistic ability. #PrideInTheHive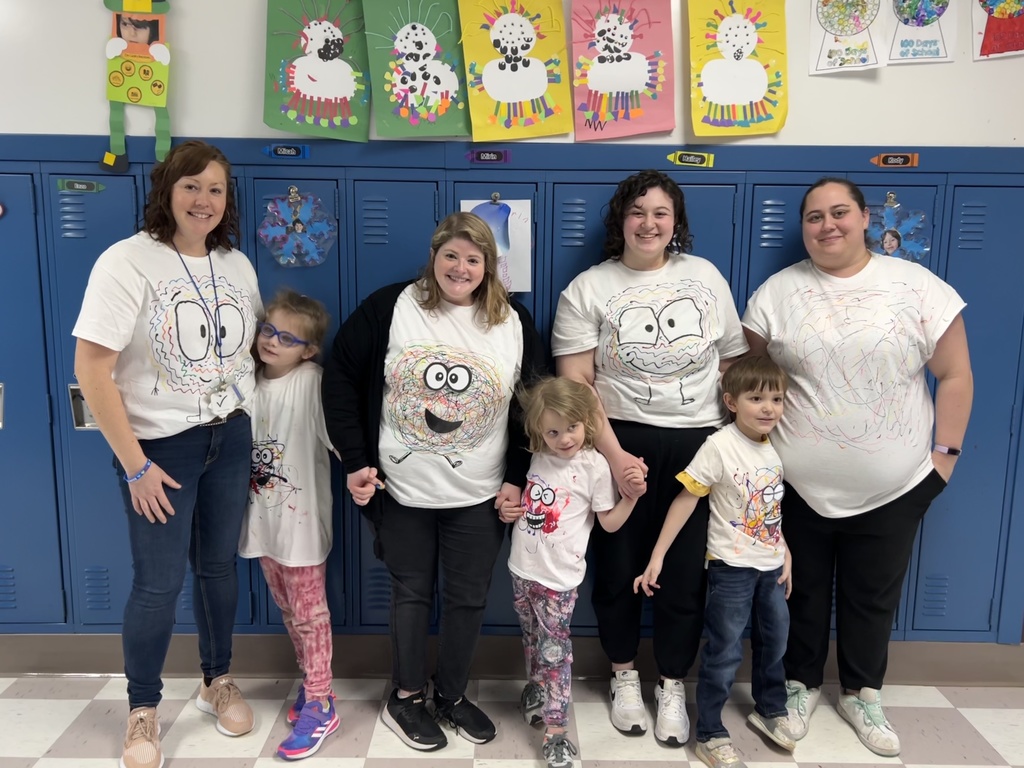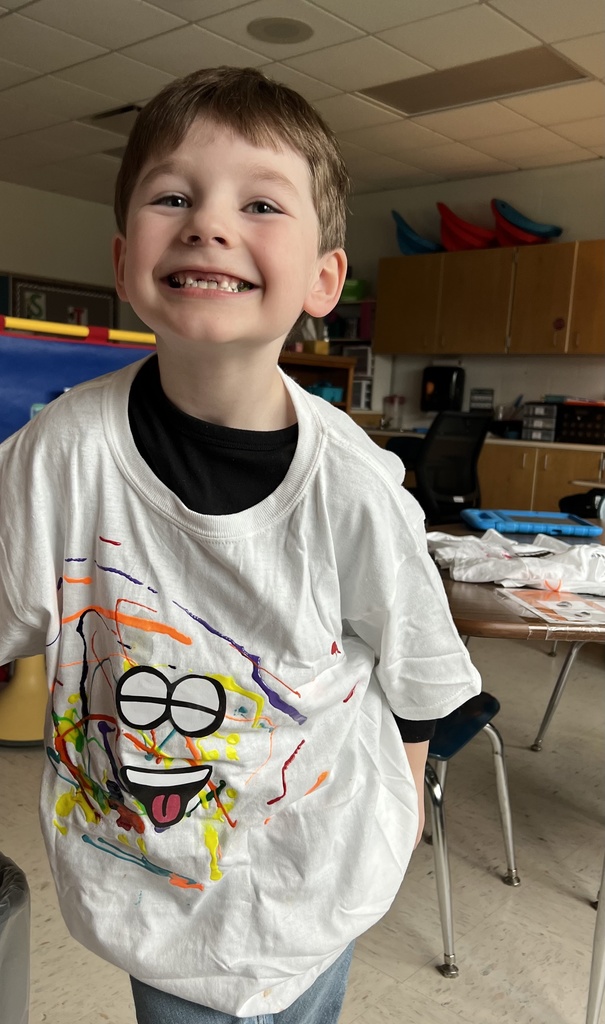 Congratulations to our three Odyssey of the Mind teams, along with coaches Mrs. Rowley, Ms. Duell, and Ms. Wilkie, on all advancing to the state finals!!!! The three teams gave stellar performances at the regional competition over the weekend. The state finals will be held on April 15 at the Fairgrounds in Syracuse. #PrideInTheHive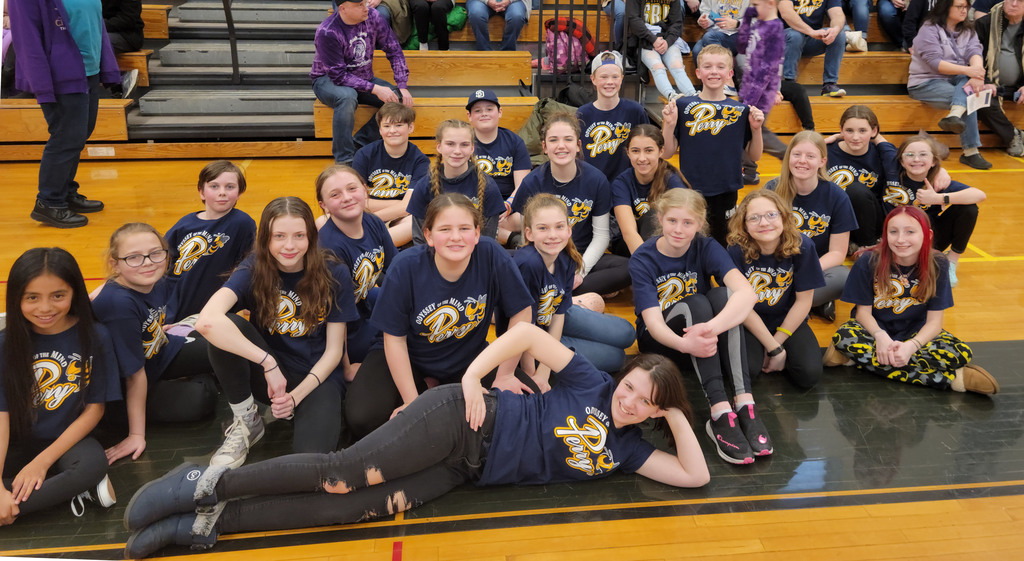 A group of our high school students attended GLOW with Your Hands: Healthcare last week at Genesee Community College in Batavia. Separate from the GLOW with Your Hands event that occurs in the fall, this opportunity focused on recruiting students who are interested in the medical field. Students were able to connect with healthcare businesses, organizations, educational institutions, and training providers to learn more about in-demand jobs in healthcare and related fields. #PrideInTheHive