The Floral Design class made some Memorial Day silk flower arrangements for grave stones! They are free to the community on a first come first serve basis! Pick up is in the District Office lobby, help yourself! Happy Memorial Day!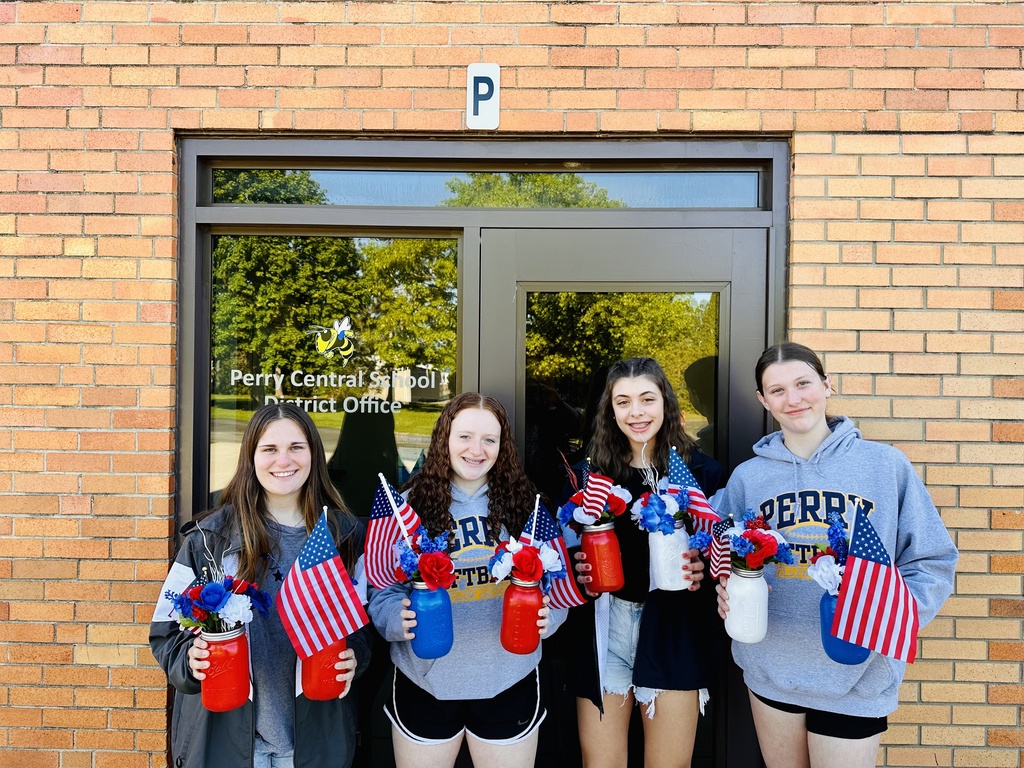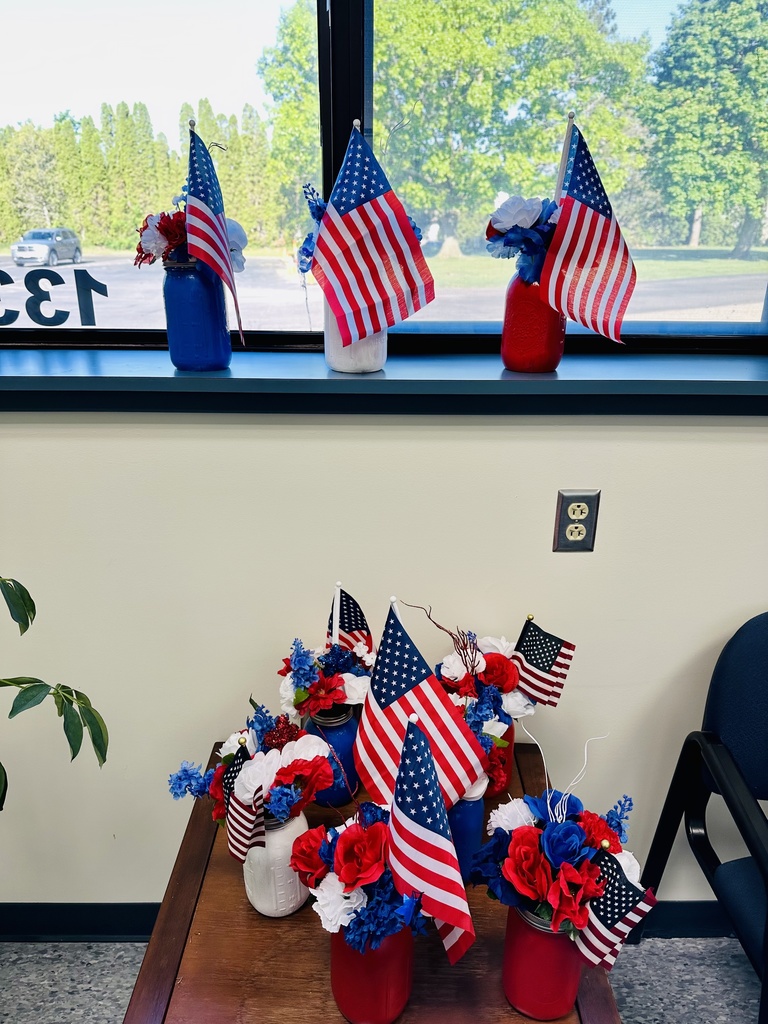 Capital Project Update - Contractors are installing the fence posts around the new tennis/pickleball courts.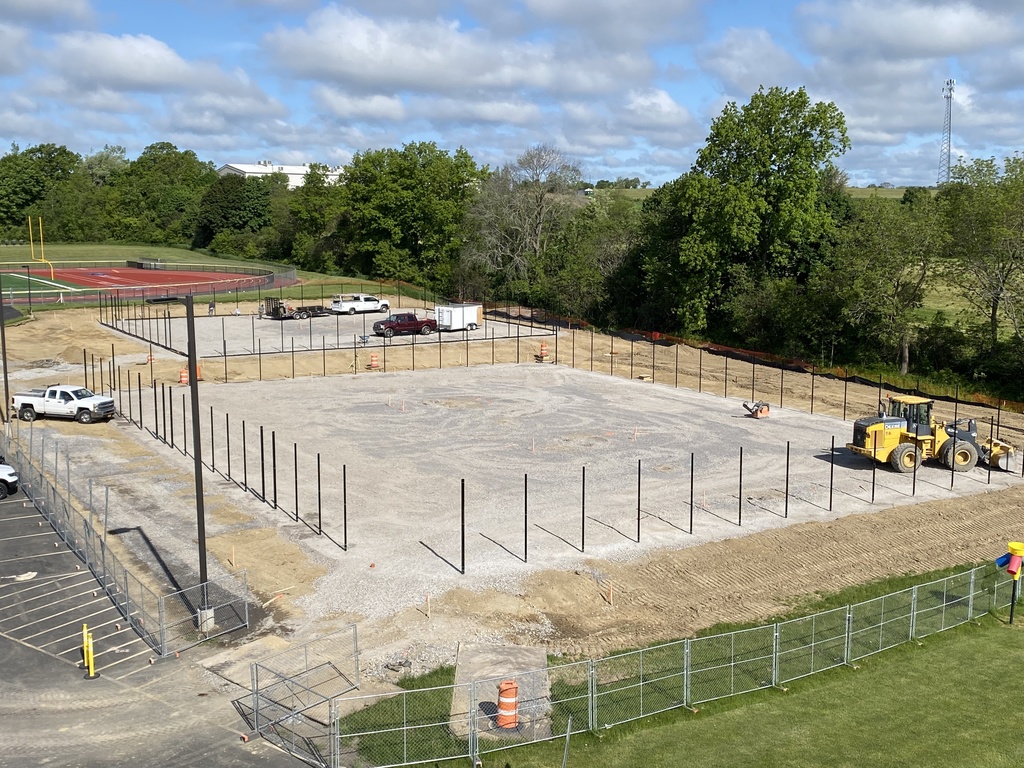 Our 7th and 8th graders are helping with the relocation and build of the new high tunnel in the Jr. High School. The Perry Garden Club generously donated $5,000 to allow some upgrades to the existing tunnel, as well as a 48-foot extension! Mrs. Woloszyn's agriculture students plan to grow vegetables, as well as flowers for the HS floral class. We're excited for the possibilities!!! #PrideInTheHive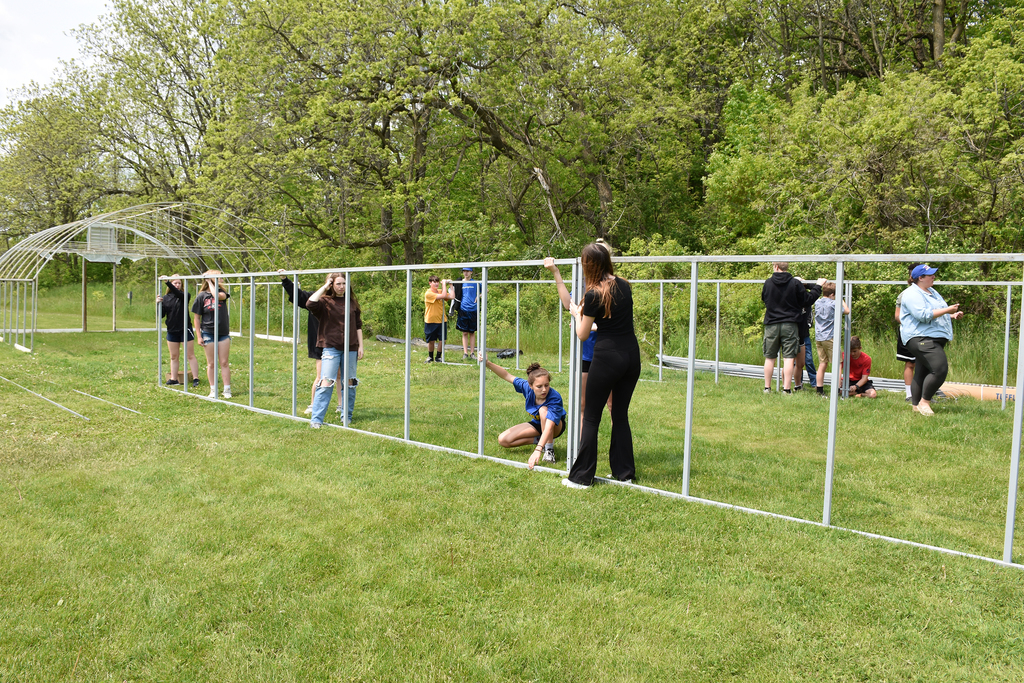 The PCS Music Program continues it's impressive run by adding New York State School Music Association (NYSSMA) awards to its list of accolades! Mr. Levano and the Jr. High Band, along with Mr. Hirsch and the Sr. High Band, performed at the NYSSMA Major Organization Festival this week at Rush-Henrietta HS. The Sr. High Band earned a Gold (Level 3) Award, which is awarded to organizations that demonstrated an outstanding level of technical and artistic skills with minimal weaknesses. The Jr. High Band earned a Bronze (Level 2) Award for demonstrating a basic level of technical and artistic skill. We believe these NYSSMA awards are a first for PCS! Kudos to our student-musicians and conductors! #PrideInTheHive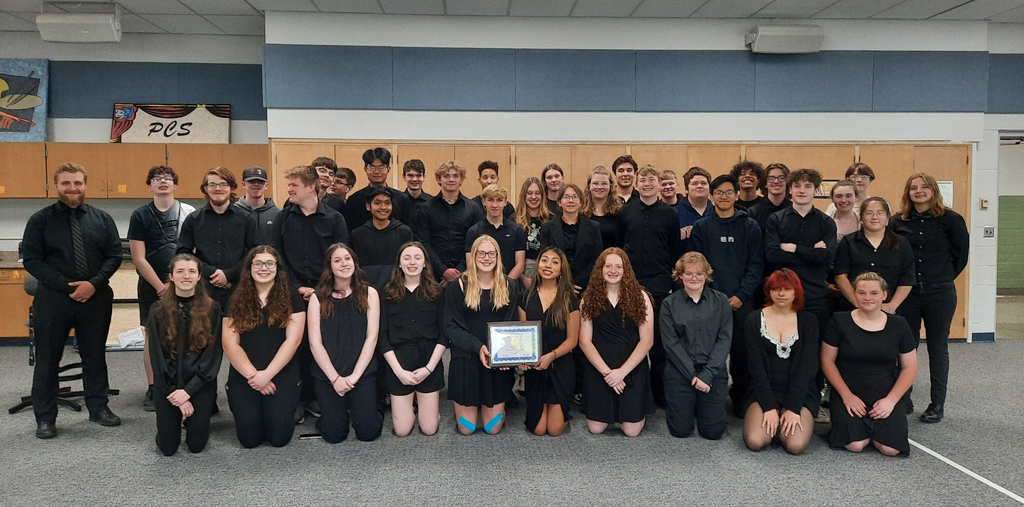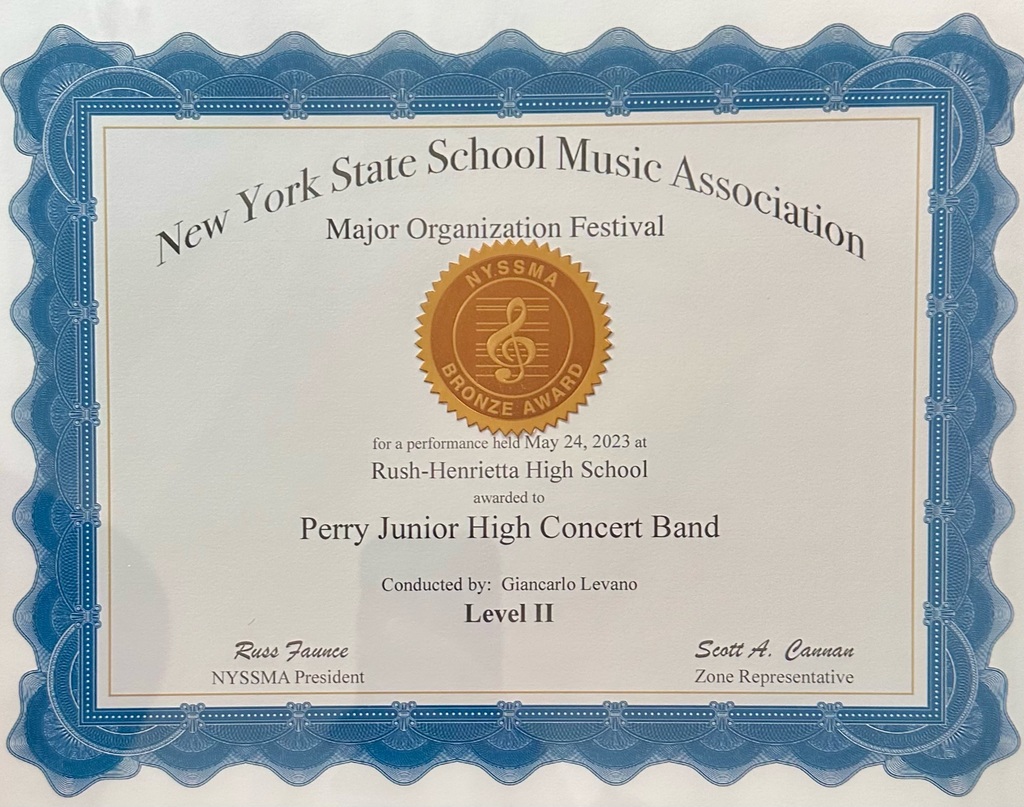 Trap Club celebrated an incredible season last night! Levi Church was the Overall Top Shooter and Top Junior Varsity Shooter. He is also the first student to join the 25 Straight Club, which means he shot a perfect round of 25/25. Students who achieve this earn a special patch from the NYS High School Clay Target League. Logan Church was the Top Varsity Shooter. Levi, Logan, and Colton Royce will compete at the State Tournament on June 10. Congratulations to the shooters and Coaches Marti and Royce. #PrideInTheHive (Photos by Tabitha Royce)

Today, our Jr. and Sr. High band members are getting the incredible opportunity to work with Anna Mattix, a woodwind musician with the Buffalo Philharmonic Orchestra. During full band rehearsals and small group lessons, the guest is providing feedback and advice, as well as sharing her journey as a professional musician. Our Jr. and Sr. High Music and English Departments have been able to welcome resident-artists to PCS this spring thanks to Arts for Learning WNY, in partnership with Chautauqua Institute. #PrideInTheHive

Isabel Swyers is the Livingston County Athletic Association Champion in the pole vault with a height of 10'0". Izzy was also named LCAA Track and Field Athlete of the Year. Abygail Herring finished in 2nd place in the 100m dash (13.29), and she took 6th place in the 200m dash (27.93). Meredith Petri finished in 2nd place in the 400m dash (1:01.19). Avery Dueppengiesser finished in 2nd place in the pentathlon with 2173 points. She crushed her previous school record by 200 points. Zac Narowski took 3rd place in the pole vault (11'1"). Isaac Evans finished in 3rd place in the 800m run (2:09.15). Andy Kelly finished in 4th place in the shot put (39'11.25"). Parker Vinyard took 5th place in the 400m dash (54.98). Courtney Westfall finished in 6th place in the long jump (14'11.75") and the triple jump (30'0"). The Perry girls 4x100m relay team of Izzy Swyers, Courtney Westfall, Meredith Petri and Abygail Herring finished in 3rd place in the 4x100m relay (53.00). The Perry boys 4x800m relay team of Isaac Evans, Zac Narowski, Josh Smith and Logan Church finished in 3rd place (9:36.23).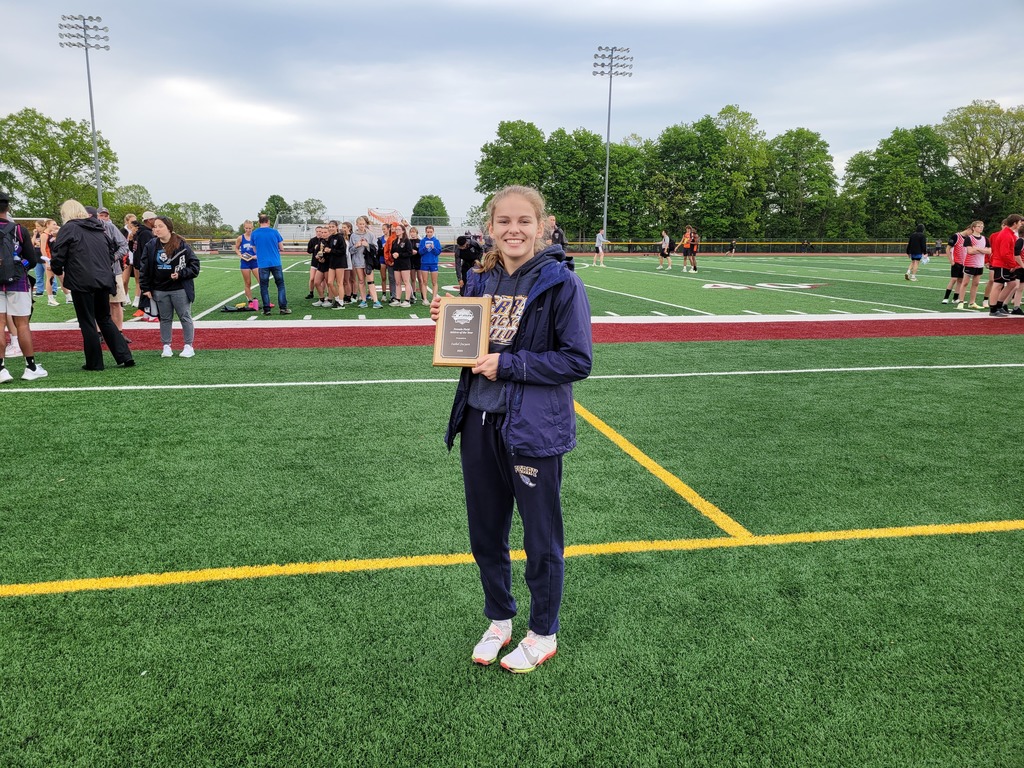 Day 3 of the NYS FFA Convention - PCS has another outstanding performance. Harley Wolfanger placed 7th out 153 contestants (Top 5%) in Floriculture!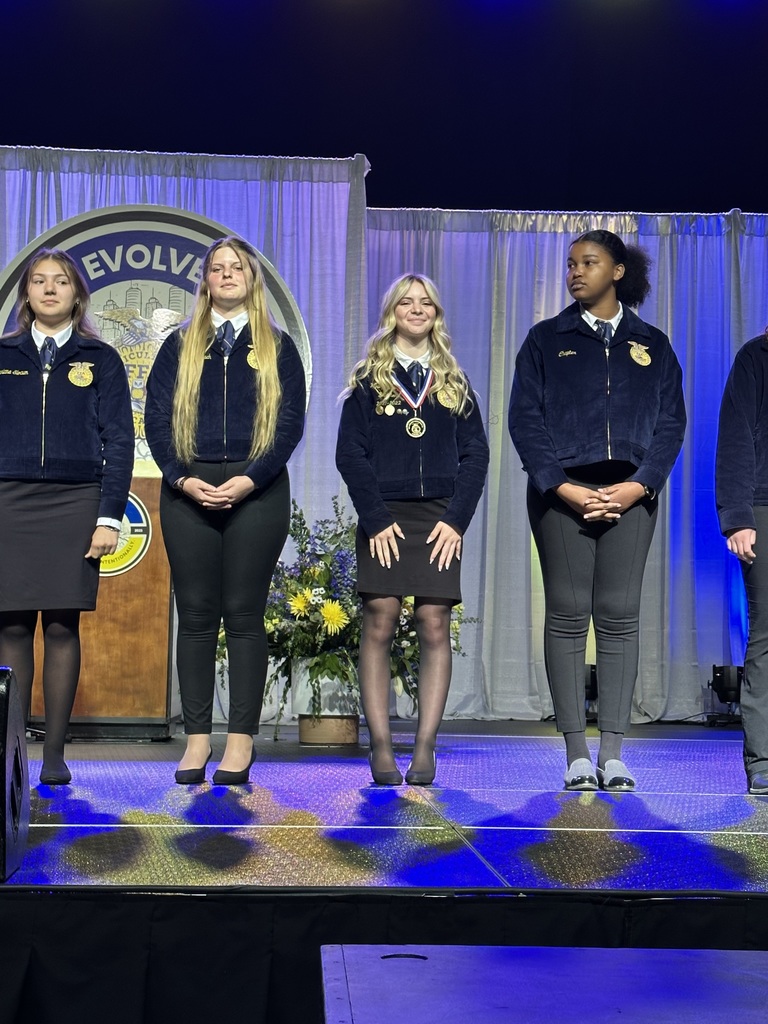 Day 2 of the NYS FFA Convention - PCS has more students advancing to the National Convention! Paige Saltsman and Noelle Milhollen won the Social Systems division with their agriscience fair. The focus of their project was to measure how familiar Wyoming County community members are with the dairy industry since Wyoming County is the largest dairy county in the state. Congratulations Paige and Noelle!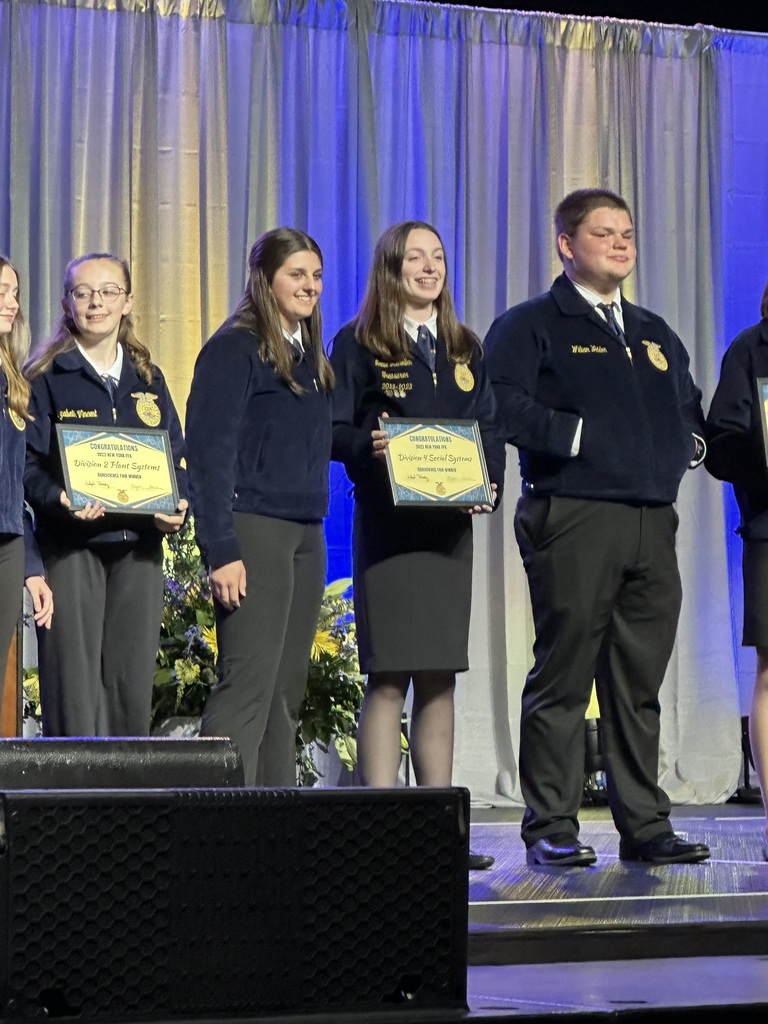 Congratulations to senior Izzy Swyers on being named the Female Field Athlete of the Meet at the Livonia Invite! #PrideInTheHive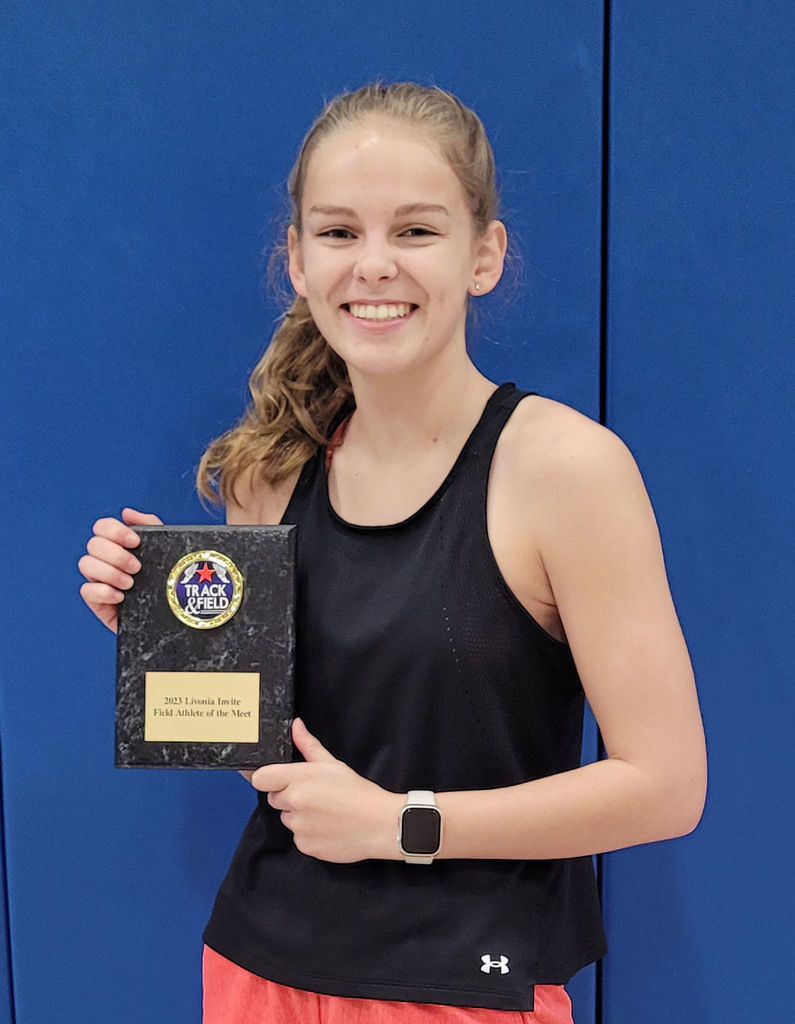 Day 1 of the NYS FFA Convention and PCS has its first winner: Harley Wolfanger's Supervised Agricultural Experience (SAE) in Specialty Crop Production. Her SAE is in growing sunflowers and making flower arrangements with her business Silver Lake Sunnies! Harley will be representing NYS at Nationals in the fall for specialty crops. Congratulations Harley!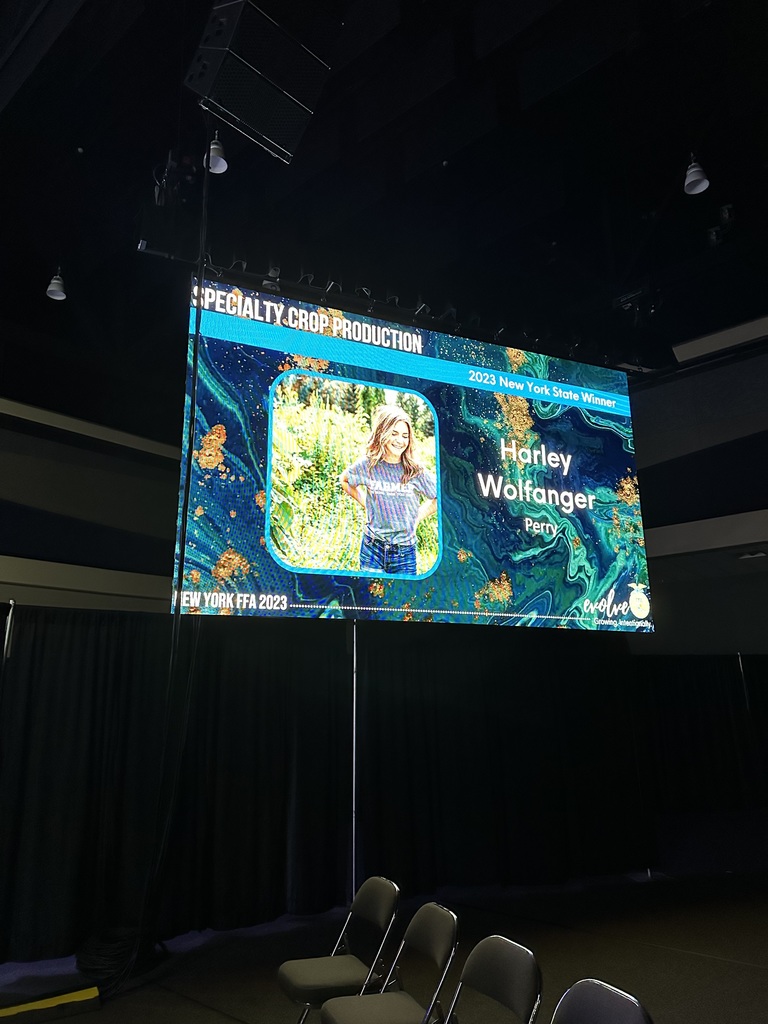 Over the next several days, our FFA members will be attending the NY FFA Convention and Expo in Buffalo to compete, visit the exhibitions, and be recognized for various achievements. Our first group just headed out for the day. We wish them the best of luck! #PrideInTheHive #PerryFFA

We only have a few more weeks to embarrass...we mean honor...our seniors with these adorable throwback photos. Today's come from spring of 2017 when they were performing in the 6th grade musical "Sleeping Beauty." #PrideInTheHive #ClassOf2023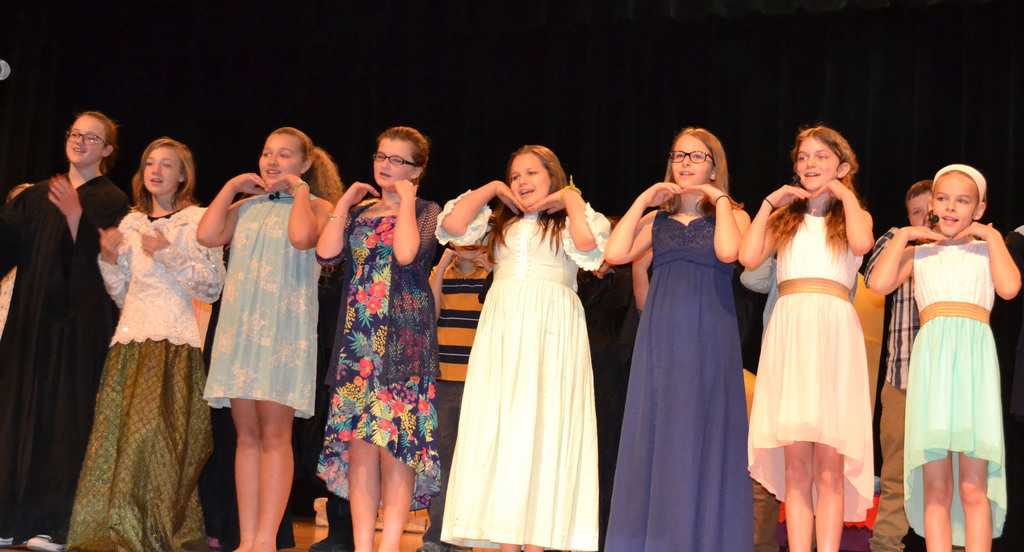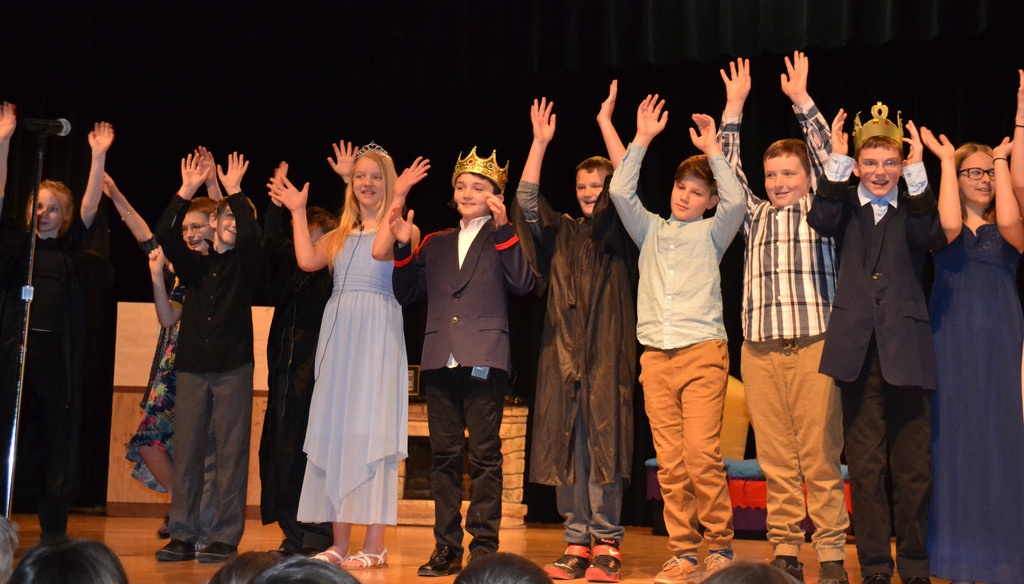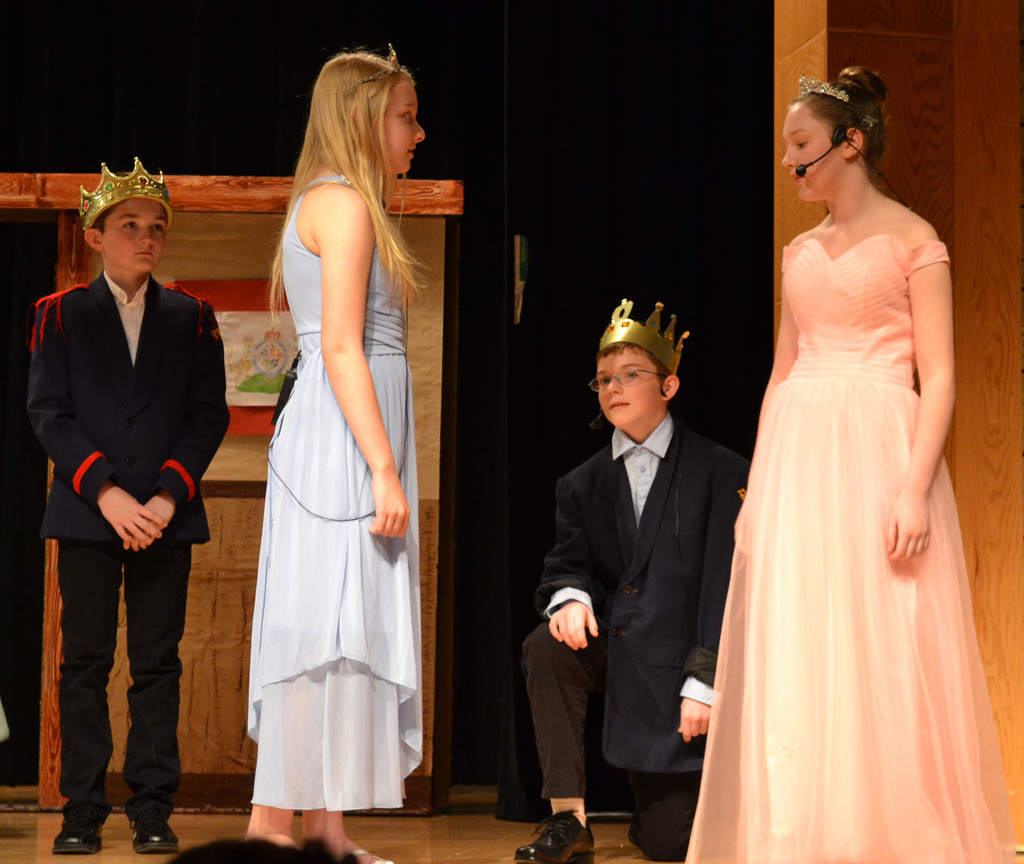 Results of the Annual Meeting of Perry Central School District Voters - May 16, 2023 Proposition #1 Shall the Board of Education of the Perry Central District be hereby authorized to expend $20,245,808 to meet the expenditures for fiscal year 2023-2024, and the amount thereof shall be raised by a levy of tax upon the taxable property of the School District, after first deducting the monies available from State Aid and other sources as provided by law. Yes 168, No 16 Proposition #2 Two district residents have submitted petitions to run for two (2) seats on the Board of Education. Each open seat is for a three-year term beginning July 1, 2023 and expiring on June 30, 2024. *Please note, the candidate with the greatest number of votes, will assume Susan Beck's seat immediately following the annual meeting of district voters. Julius Westfall - 172 Ian McDougall - 171 Two (2) Additional Write-in Candidates Proposition #3 RESOLVED: That the Board of Education of Perry Central School shall be authorized to expend funds from the Capital Reserve Fund (Technology, Maintenance Vehicles and Equipment) established by the voters on May 16, 2017 under Section 3651 of Education Law for the acquisition of instructional, maintenance, and interscholastic athletic equipment not to exceed a total sum of $230,000. Yes 173, No 13

Capital Project Update Athletic Complex - Contractors are painting the renovated track. Tennis/Pickleball Courts - Contractors are installing drainage and constructing the foundations for the courts.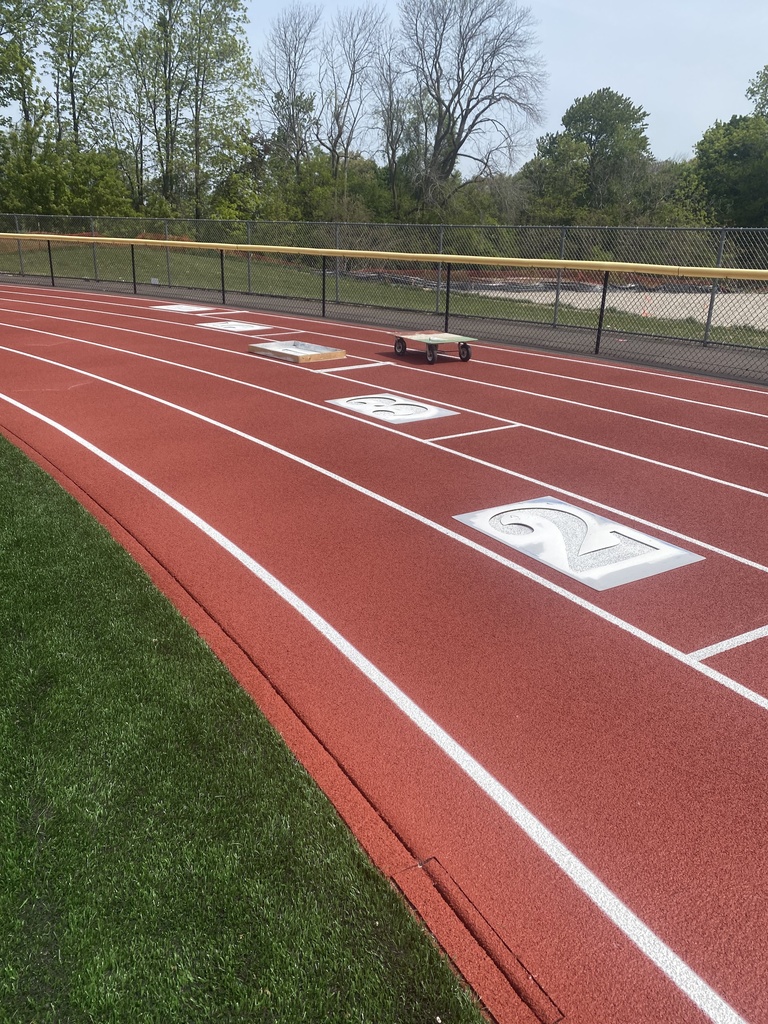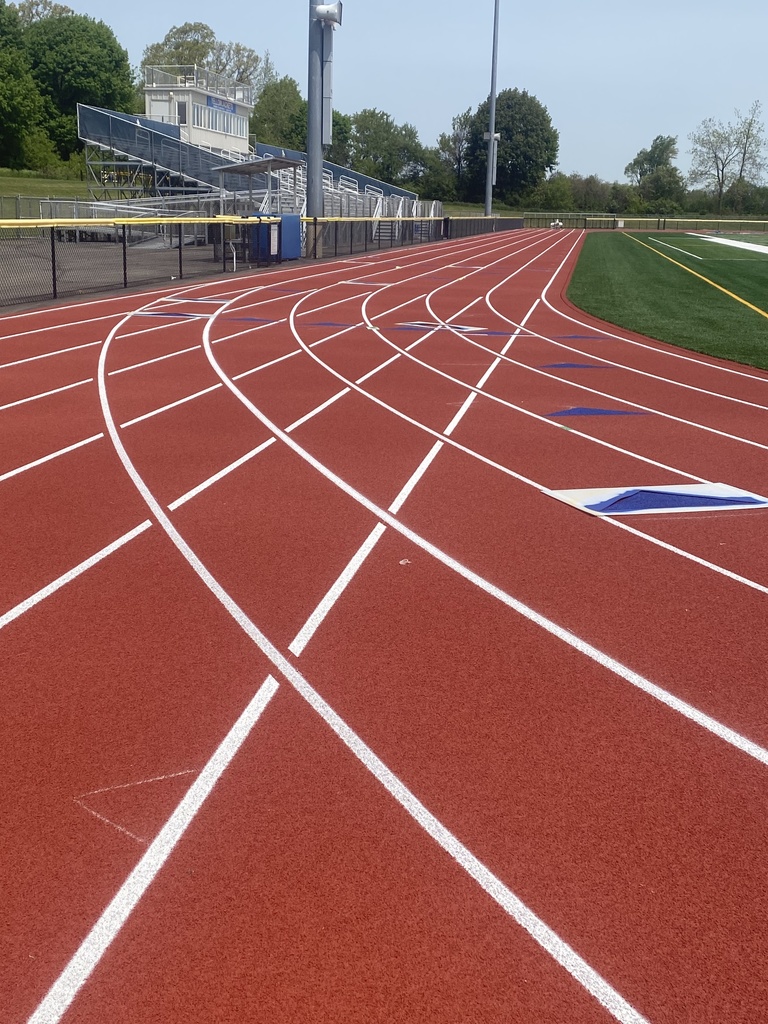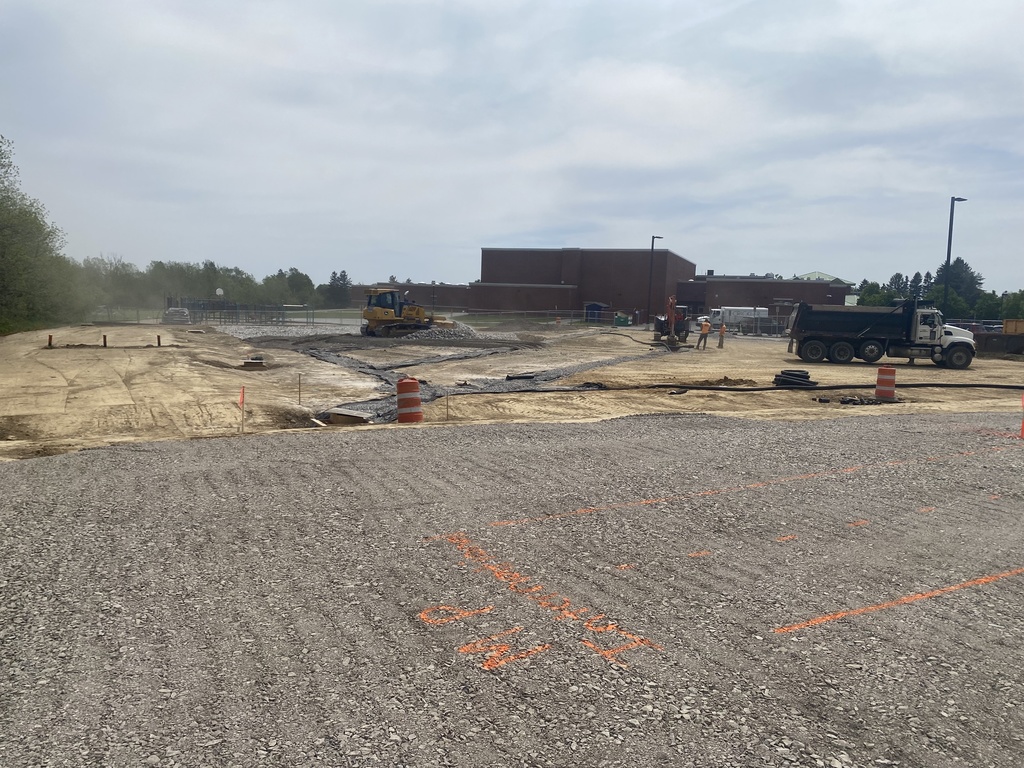 Last night's match up between our varsity softball team and Letchworth was so much more than a game. The two teams partnered to strikeout cancer and show support to those affected by this horrible disease. Both teams selected special guests to throw out the ceremonial first pitch, including Kris Adolf, PES art teacher. Even though PCS walked away with a loss, it was an incredible evening. When it comes to striking out cancer, we're all on the same team! #PrideInTheHive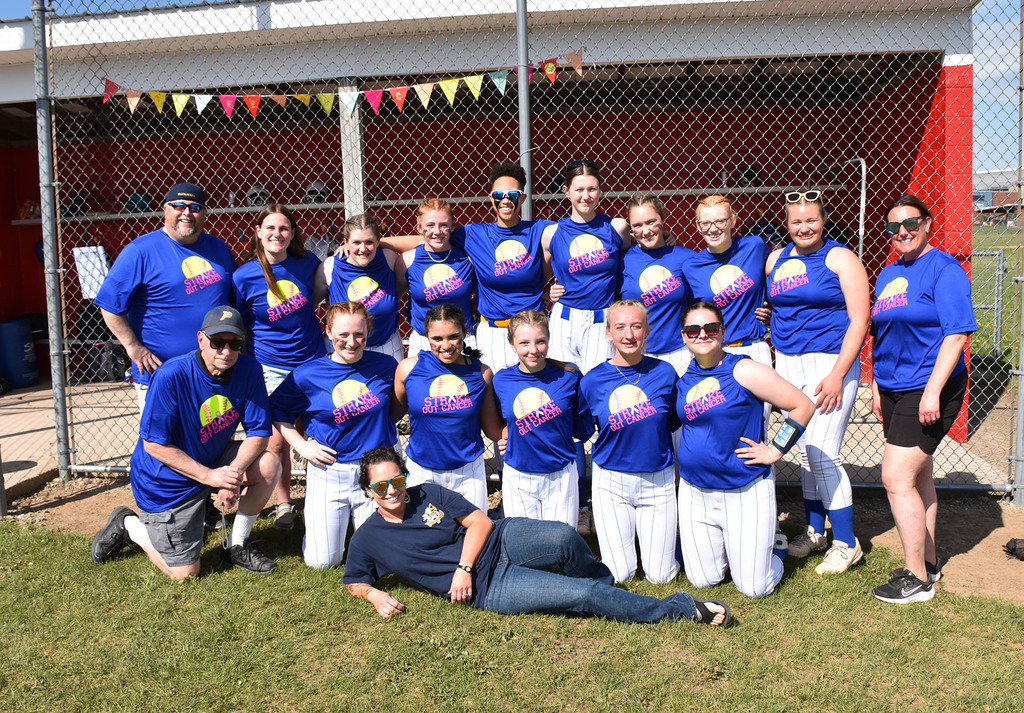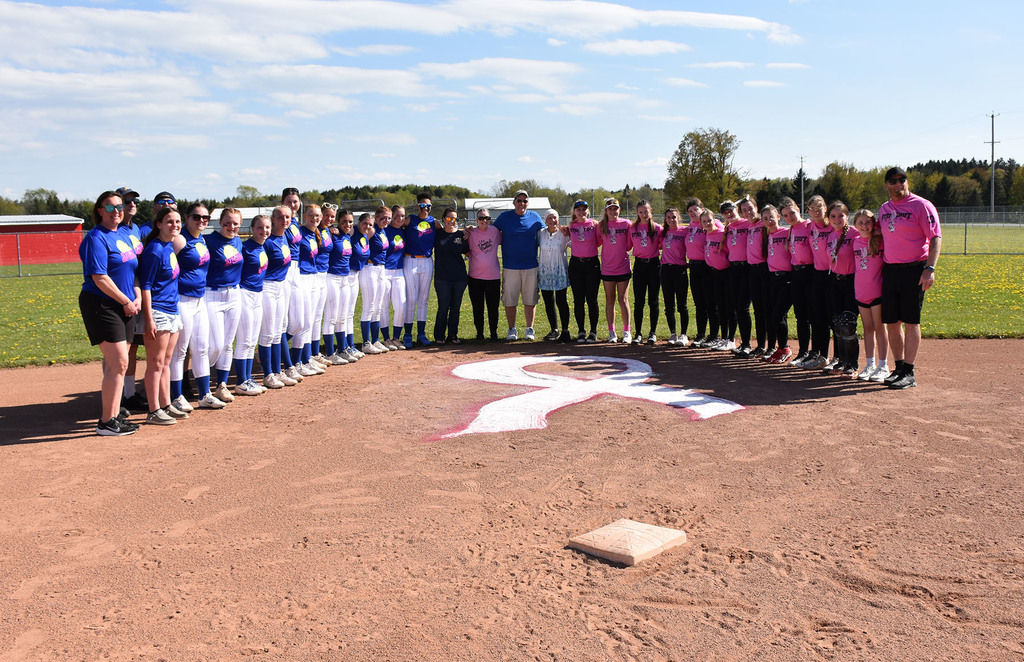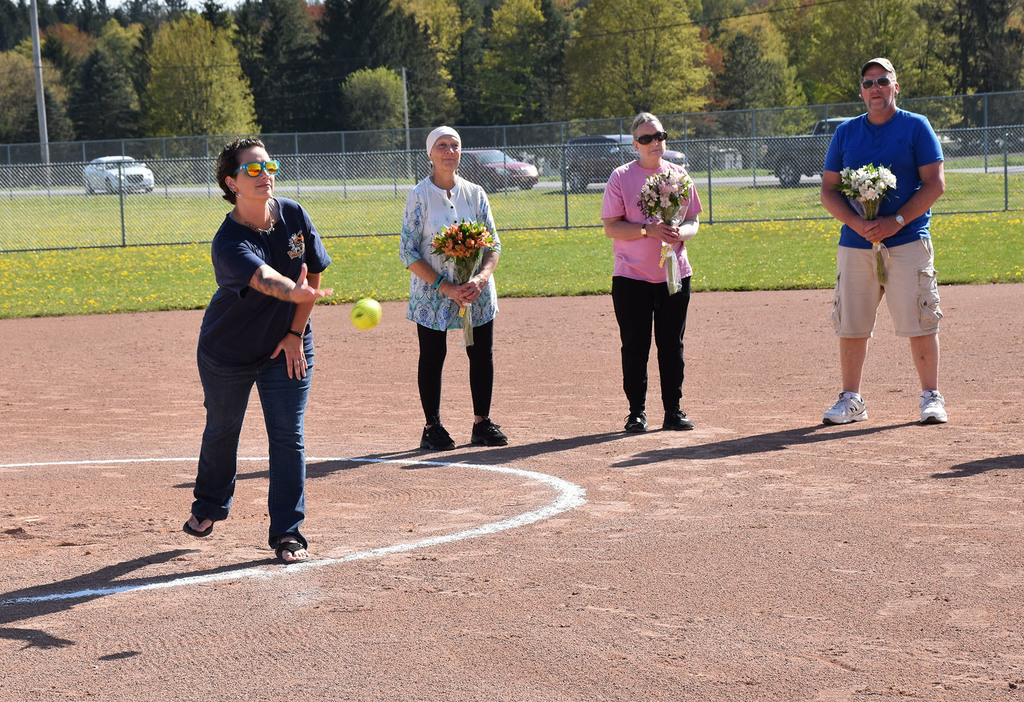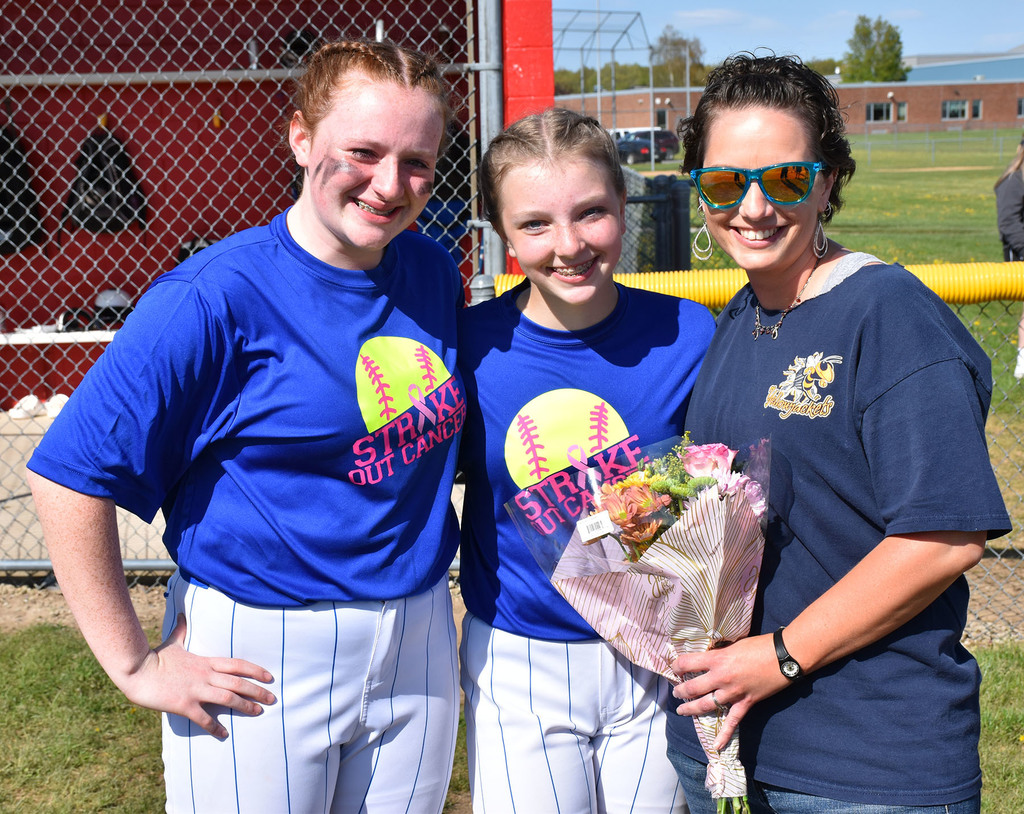 Athletic Complex Update Capital Project contractors pressure washed the track to prepare it for renovations. Mother Nature is cooperating this week. The contractors have repaired portions of the existing surface, and are installing protective sheeting in anticipation of resurfacing.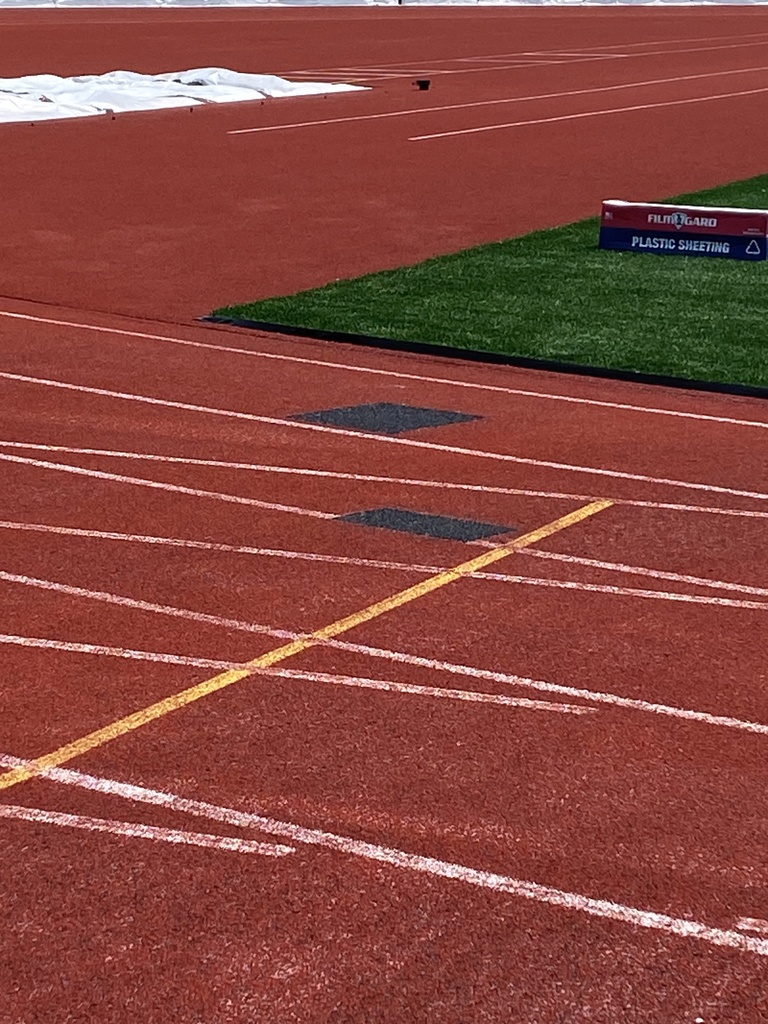 This morning, teachers Abbey Giambrone, Brittany Johnson, Allison Stead, and Emma Warner presented a $4,000 check to Gail Serventi and Jacqueline Alford from The ANT Alliance, Inc. The donation was made possible through the proceeds from last weekend's Walk for Inclusion. Thank you to all who supported this event because it ultimately benefits our students, families, community, and so many others, through the incredible resource that is The Autism Nature Trail. #PrideInTheHive

Congratulations to this year's Perry Rotary Scholarship winners!!!! #1 Emma McLaughlin - $1,500 #2 Brooke Kwiecien - $1,000 #3 Joshua Smith - $500 #PrideInTheHive #ClassOf2023

What makes a good teammate? What type of character do you look for in a friend? Student-athletes from SUNY Geneseo visited PCS today to discuss the importance of empathy, teamwork, camaraderie, and kindness with Jr. High students. The small group setting provided a comfortable environment for students to share their thoughts and feelings, as well as ask the guests questions about college life and playing sports at the collegiate level. After the small group sessions, students moved into the gym for fun team-building activities. #PrideInTheHive