Thank you to the Operations and Maintenance crew for clearing the snow this morning. 50 kindergarten, 1st, and 2nd grade students participated in Junior Jackets Basketball this morning. Next sessions are 3/18 and 3/25 from 8:30-9:30 AM at the Elementary School.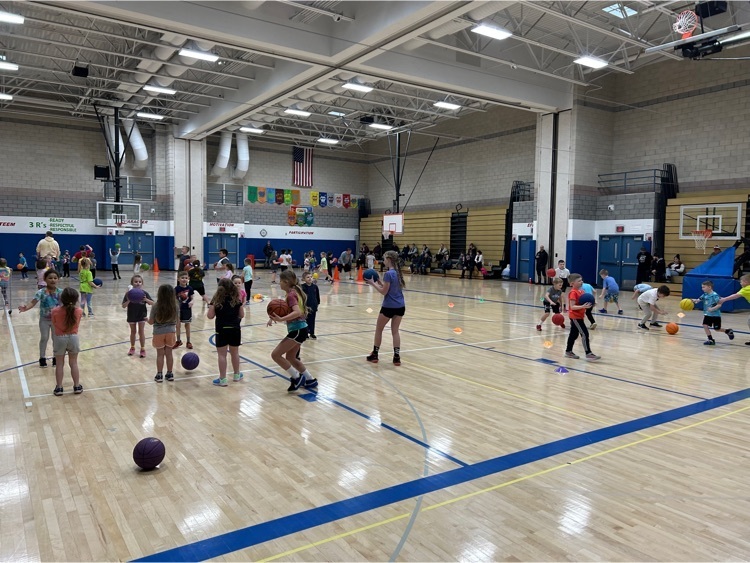 School Musical Update: - The cast, crew and band of Into the Woods will be performing two (2) shows on Saturday, March 11, 2023. The first show will be at 3:00 PM. Tickets purchased for Friday's (3/10) show can be redeemed for either the matinee at 3:00 PM or the evening performance 7:00 PM.

Mrs. Bellamy and her art students in grades 4-8 would like to thank Ken and Melissa Winter for recently donating several LED light boxes on behalf of the Perry Veterinary Clinic for use in the art classroom. Tracing is a great way to improve and gain confidence as an artist. Students have already used the light boxes on several projects. #PrideInTheHive #LearningLeadingServing

Bravo cast and crew of Into the Woods! Night one was a triumph. There are so many memorable moments in this show. The music, the acting, the band... absolutely amazing. You do not want to miss out on this experience. The next show is Friday (3/10) at 7:00 PM. The show on Saturday (3/11) is at the same time. Best cast, best crew, best band, best team! Daryl McLaughlin Superintendent of Schools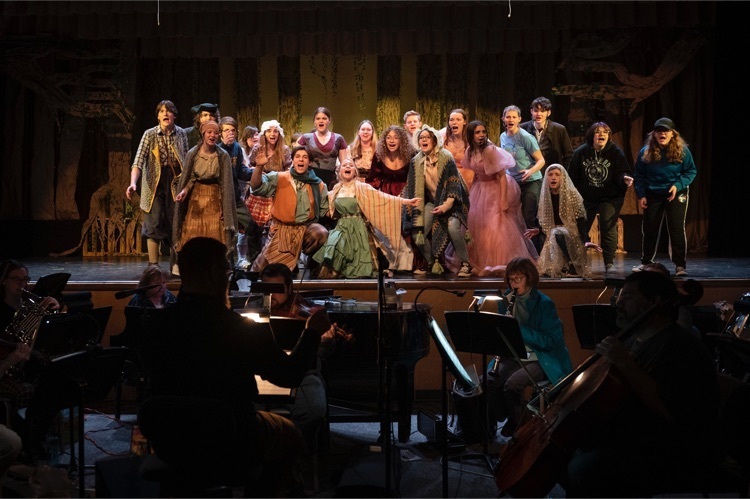 Countless hours have been spent by the PCS Drama Club's cast and crew fine-tuning every aspect of this year's production of "Into the Woods." All so audience members have an outstanding theater experience. Please take the opportunity to support the program at one of the upcoming shows (March 9-11 at 7 pm). #PrideInTheHive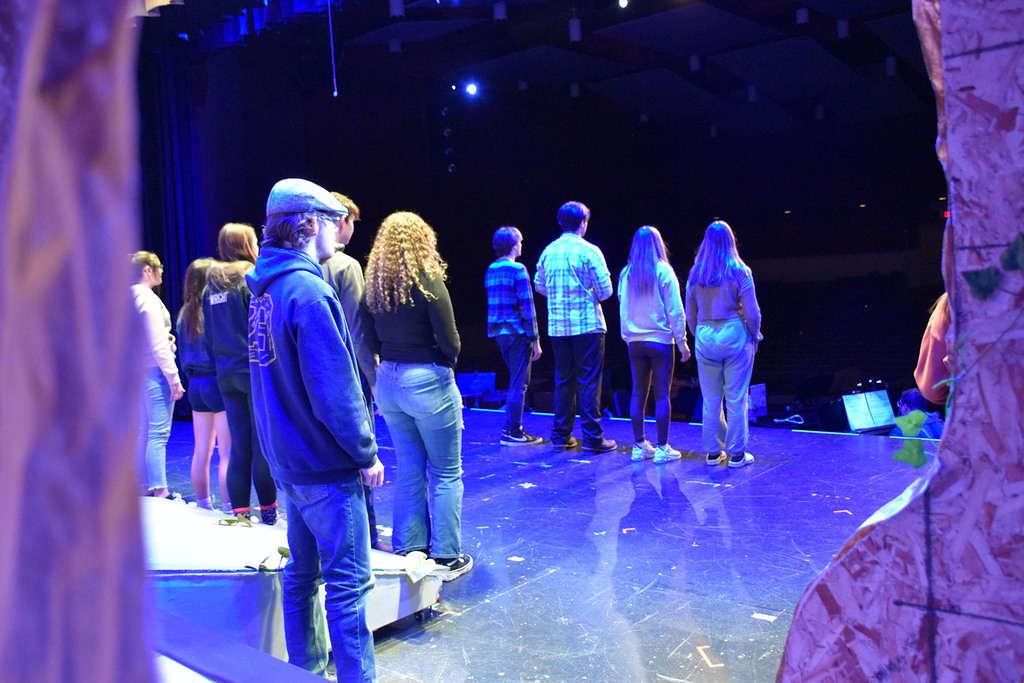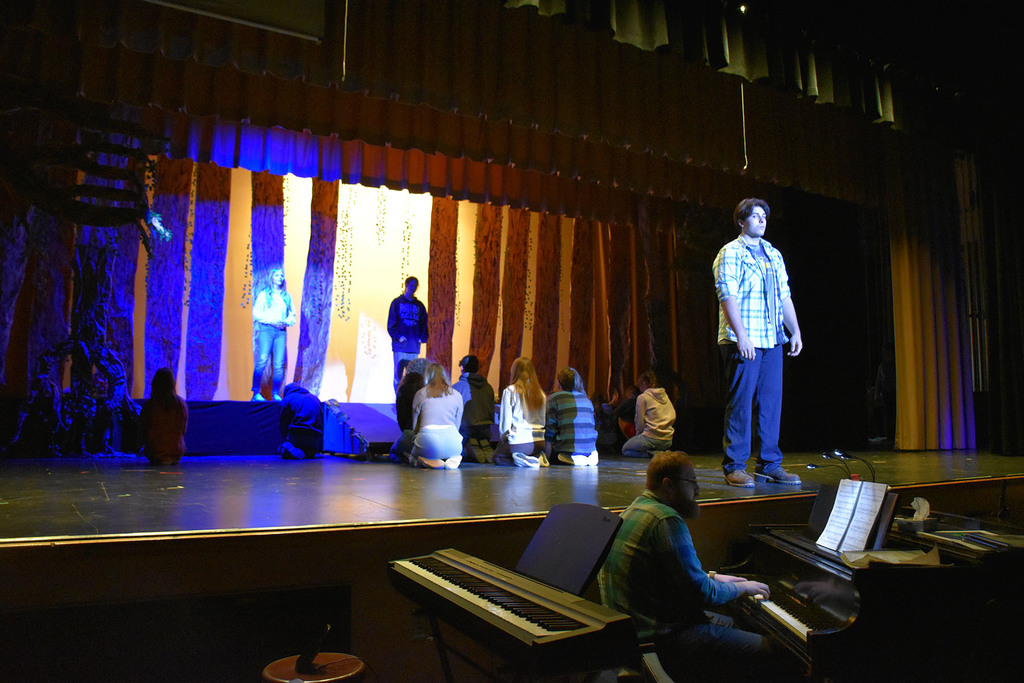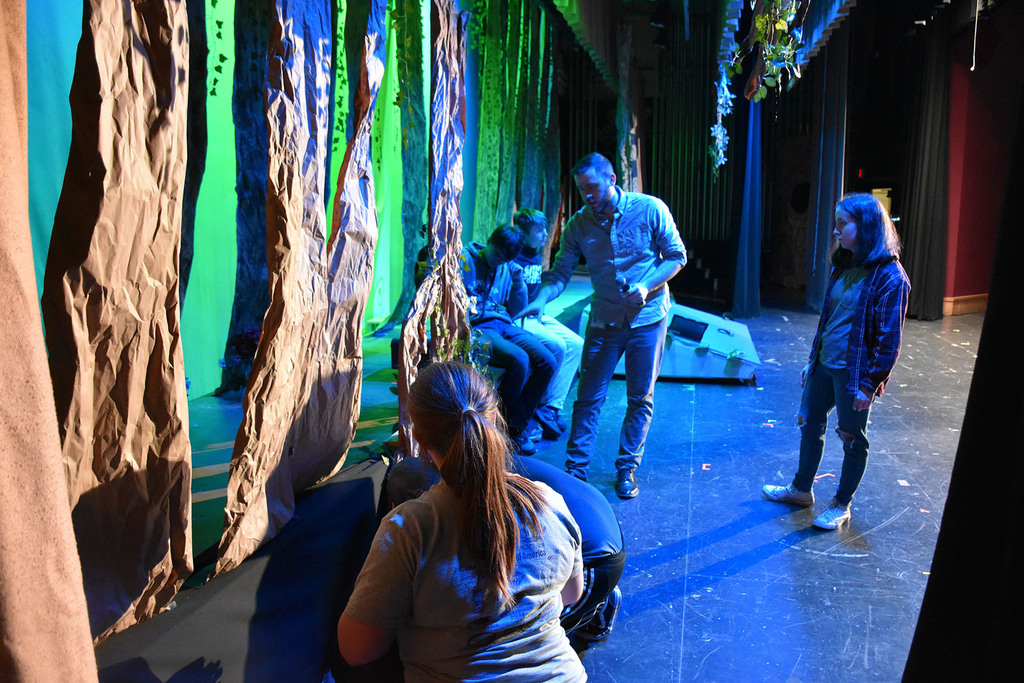 Ms. Hurd, 8th grade ELA teacher, and Mr. Byrnes, 8th grade History teacher, joined forces for a recent Holocaust research project. Students are currently learning about the WWII era in history and will soon begin the book "Night" by Holocaust survivor Elie Wiesel in English. They spent weeks researching Holocaust topics and creating presentations, which were given in the auditorium this morning. Public speaking is never easy, but the groups did really well! #PrideInTheHive

The Perry varsity cheerleaders completed a very successful 22-23 cheer season by competing at the NYSPHSAA Competitive Cheerleading Championships on Saturday, March 4th at the Visions Veterans Memorial Arena in Binghamton. In Class D2 Small, Perry placed 10th. The team had a clean Hit Zero (no deductions) performance, but the competition was unbelievable at this level. The team had a great season, with 4 first place finishes, 1 second place finish, a Livingston County League Championship, a Grand Championship at that same League competition, and a D2 Small Sectional Championship.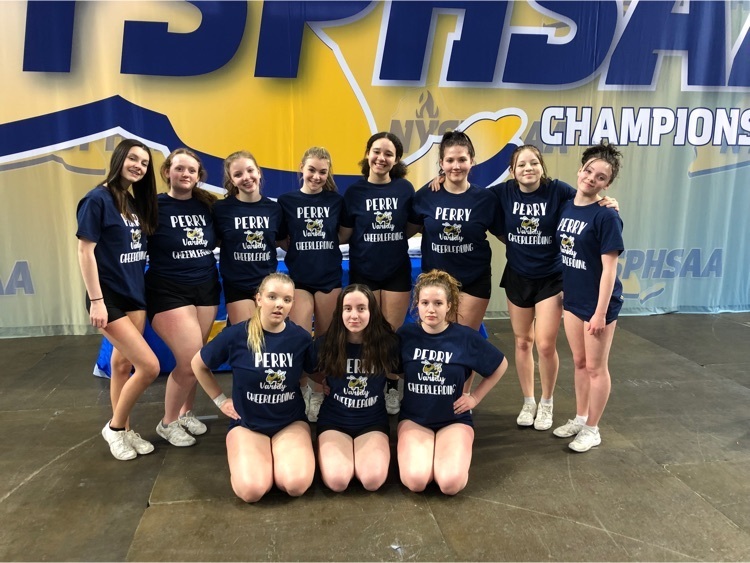 Isabel Swyers competed in the NYSPHSAA Indoor Track and Field State Championships on Saturday March 4th in Staten Island, NY. Isabel took 7th place in the Pole Vault with a height of 11'0". Her 11'0" vault was a personal record and it ties the Perry indoor school record. Congratulation Izzy, what a great Indoor season!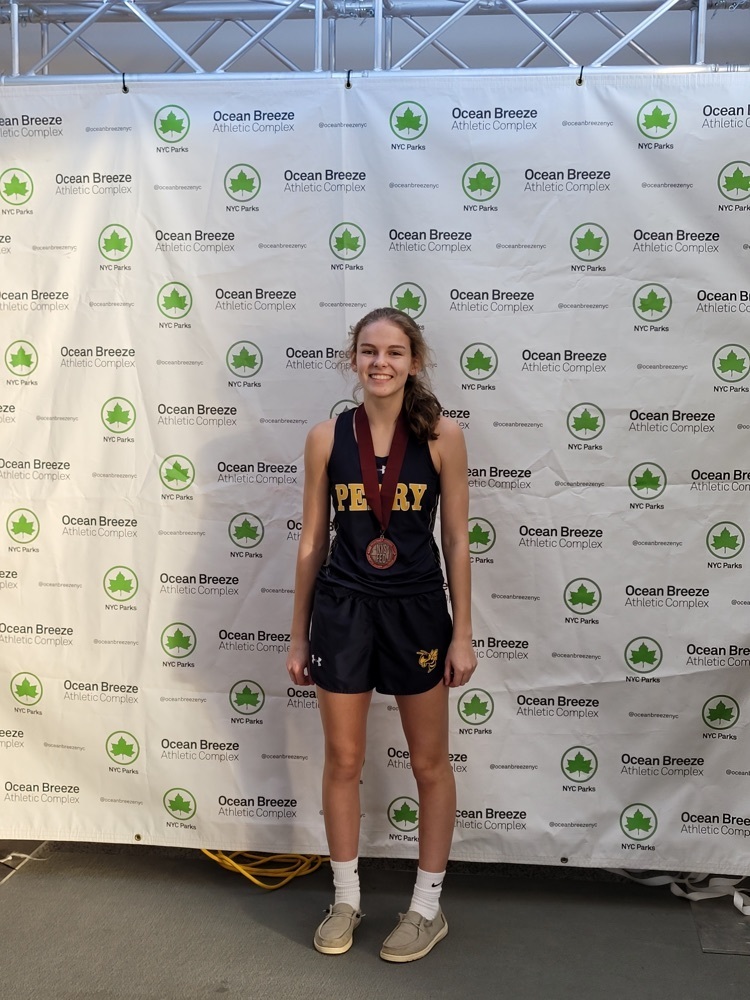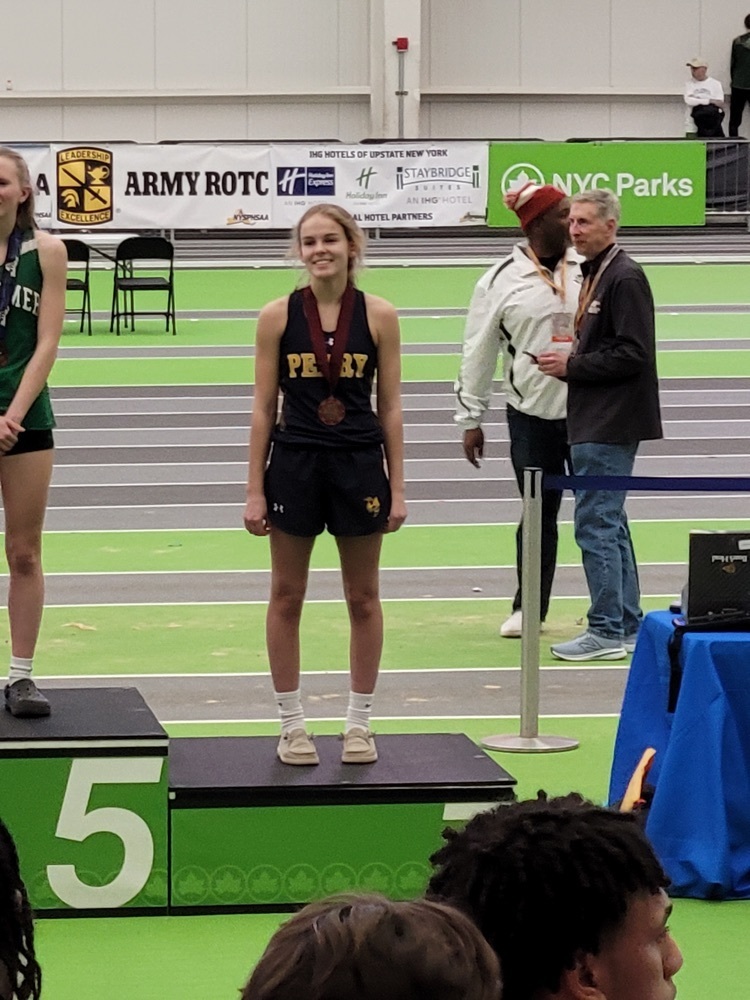 A shout out to Miss Gales' second graders for really committing to today's theme of "The Very Hungry Caterpillar." #PrideInTheHive

Izzy is on her way. Good luck at the NYSPHSAA Indoor Track and Field Meet!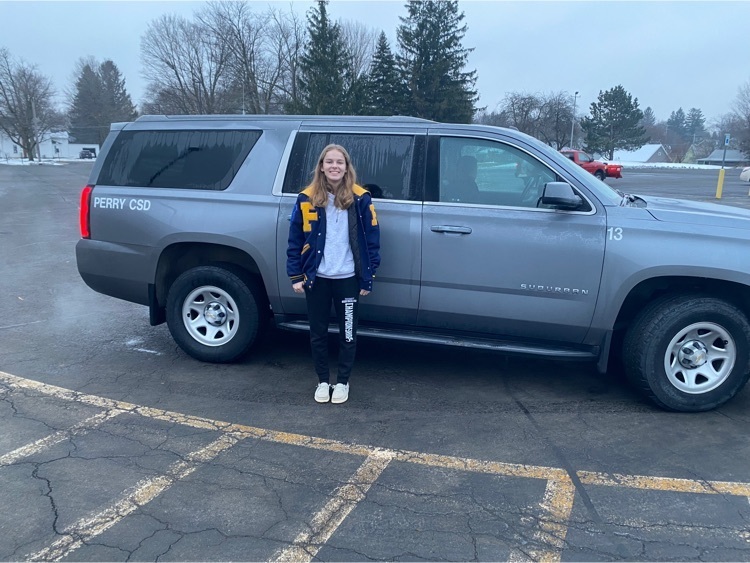 Green Eggs and Ham, the Grinch, and the Cat in the Hat...today is a Seuss-tastical day at PES! #PrideInTheHive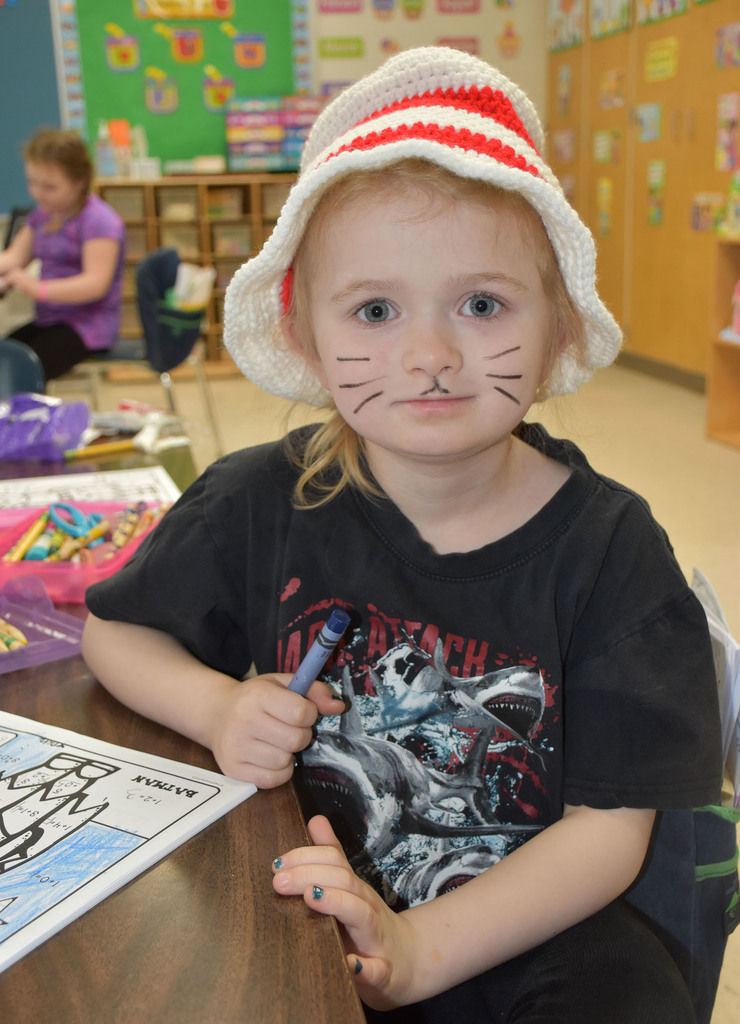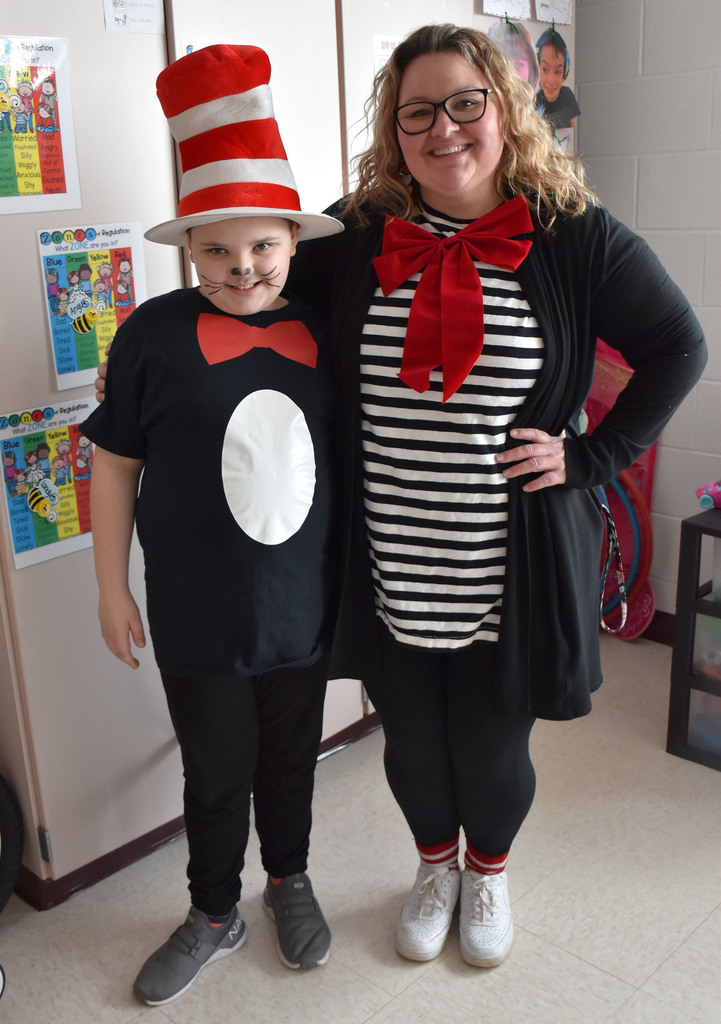 When you make first graders laugh while you read them a book about monsters, then you know it's going to be a good day! Superintendent McLaughlin and several other Perry Rotary members are visiting elementary classes this week to share some of their favorite books in honor of Reading Festival Week. Of course, Mrs. Baker's students were super excited to share their scariest, absolutely most frightening – and silliest – monster faces with Superintendent McLaughlin this morning! #PrideInTheHive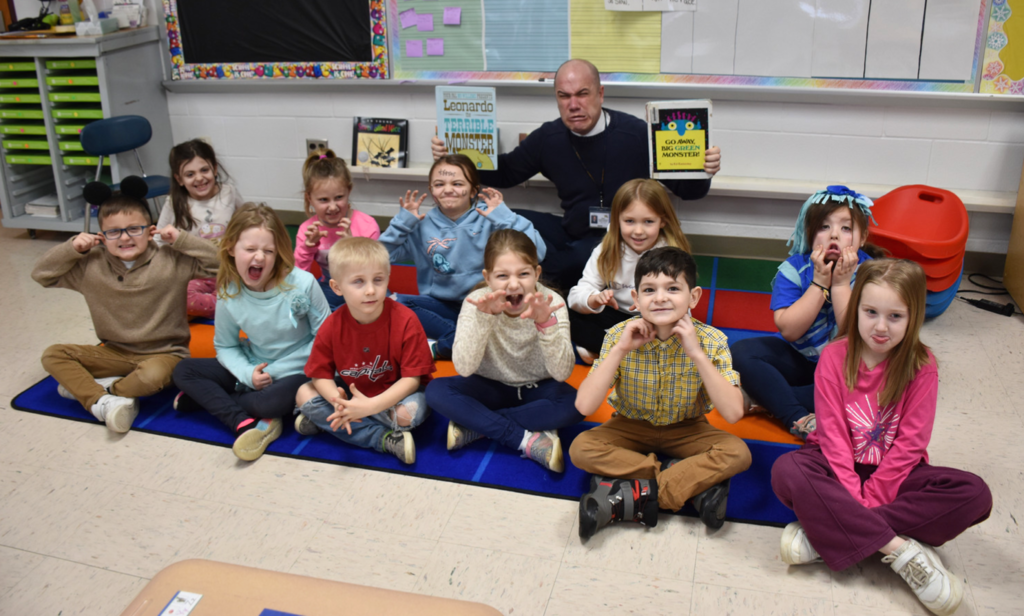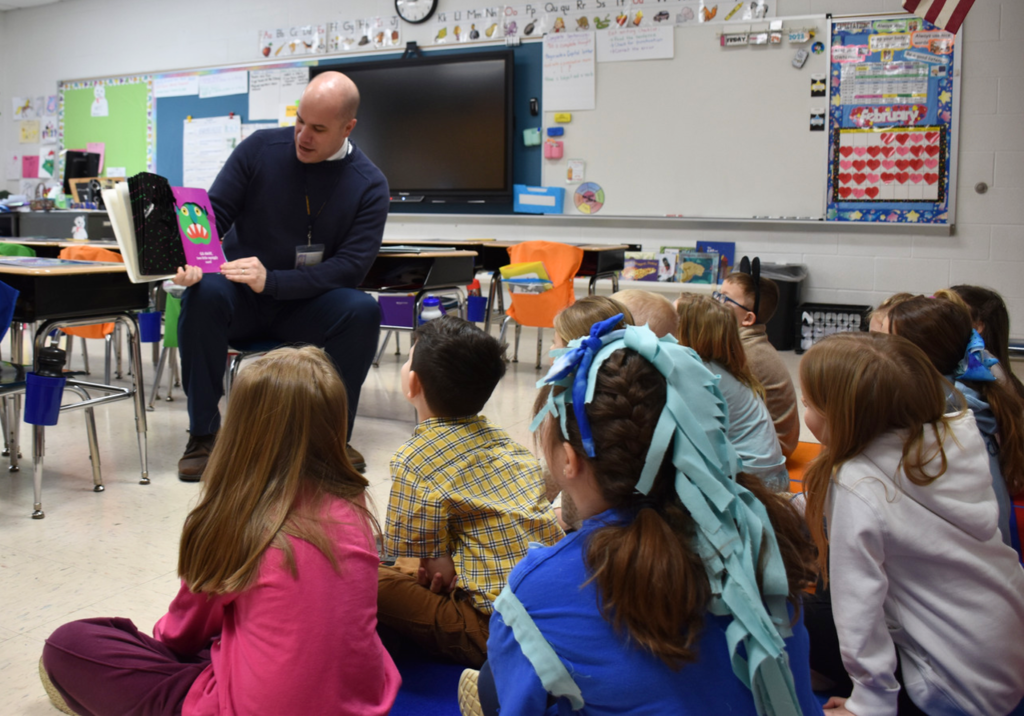 We couldn't ignore the fun being had by Coach Weber's and Coach Ohlson's PE students today. This is Omnikin Kin-Ball and students in grades 4-8 are having a blast with this game, which encourages teamwork and communication. #PrideInTheHive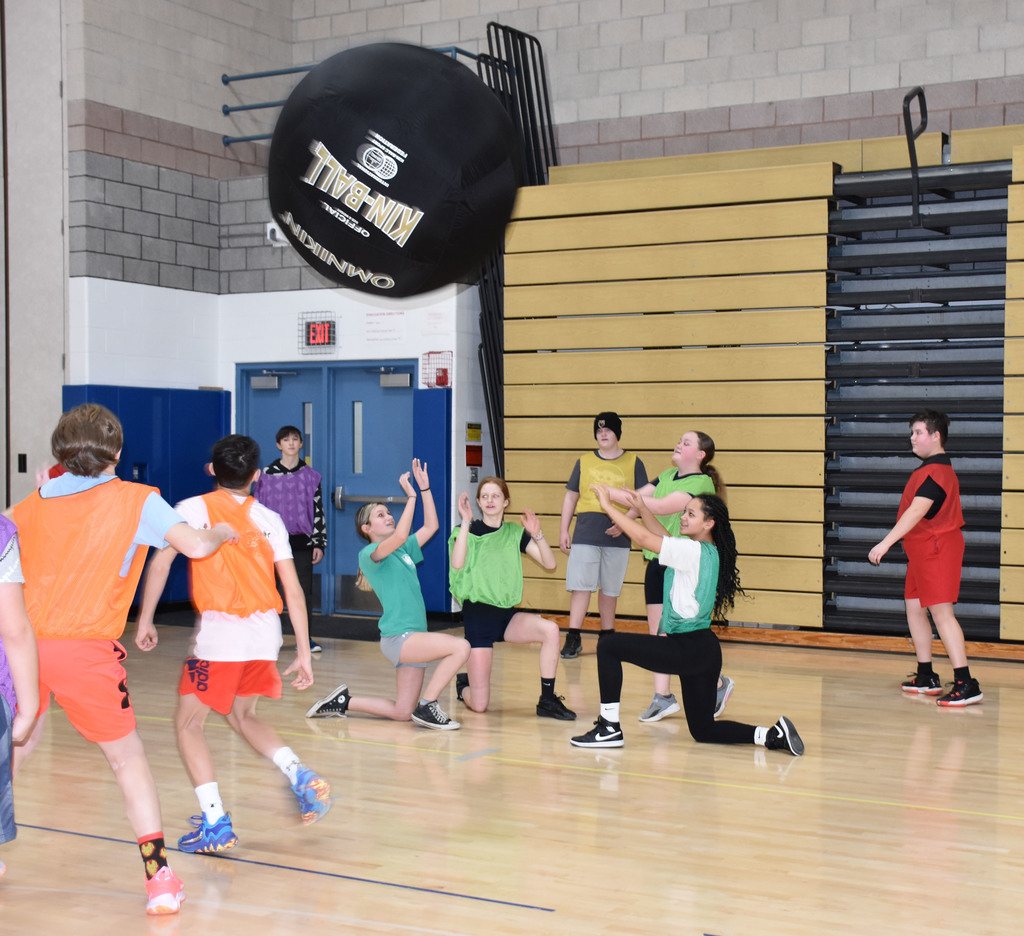 PES is kicking off Reading Festival Week with a ton of fun activities! Whether they're walking through the hallways, in art class, or seated in their classrooms, our students have to be prepared for surprise DEAR (Drop Everything and Read) time. We caught some of our kindergartners enjoying a "Pete the Cat" book with Ms. VonGunden during PE class this morning. #PrideInTheHive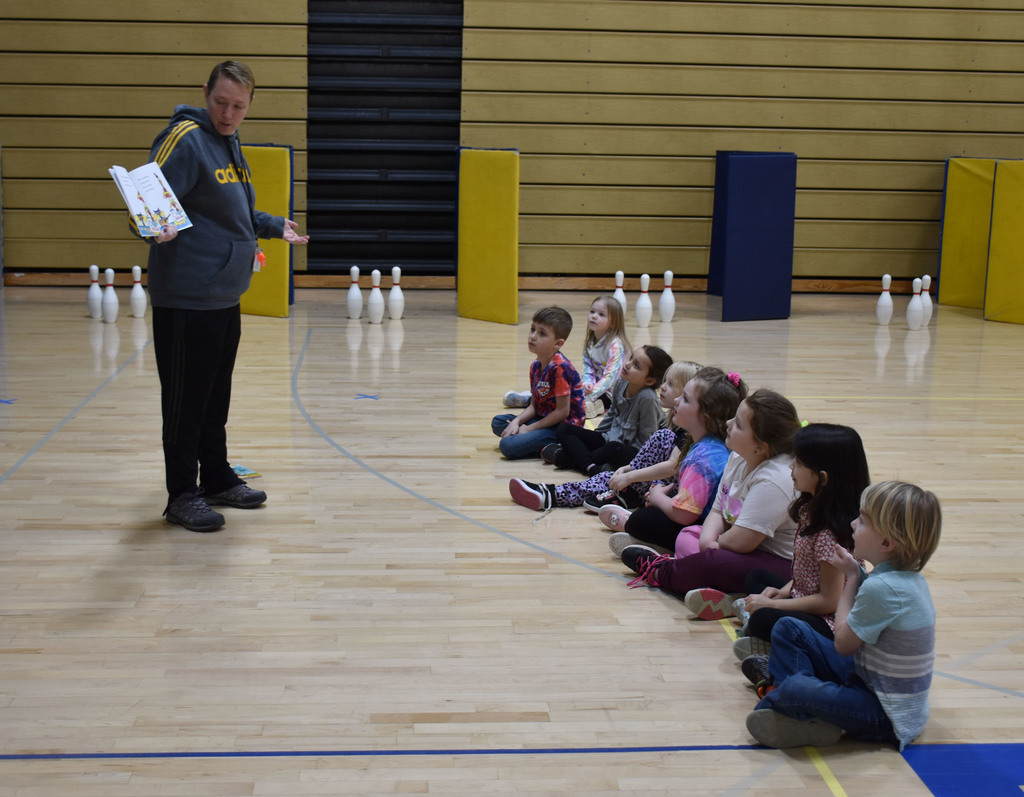 Section V Class C2 Girls' Basketball Quarterfinal Lyons 62, Perry 35 Kayla Bell led the Lions with 22 points, and Kamryn Bonnell chipped in 13 points. Perry was led by Jaelyn Morris' 21 points.

Interscholastic Athletics Report Class C2 Sectional Boys' Basketball York 78, Perry 38 York took the early lead and never looked back. Perry was led by senior Matt Givens with 13 points while Bryce Tallman had 12 points. York was led by Jake Pangrazio with 26 points. Perry was led all season by its five seniors Matt Givens, Braeden Wolfanger, Brad Parsons, Devon Szwaczkowski, and Carson Petrie. NYSPHSAA Wrestling Tournament Noah Leitten and Holden Kelly both went 2-2. Their seasons have concluded; however, the future is bright for these two underclassmen and PCS Wrestling.

Section V Class C2 Girls' Basketball First Round Result Perry (8) 44, Cuba-Rushford (9) 18 The Yellowjackets advance to the quarterfinal round and will play at Lyons (1) on Saturday (2/25) at 2:00 PM.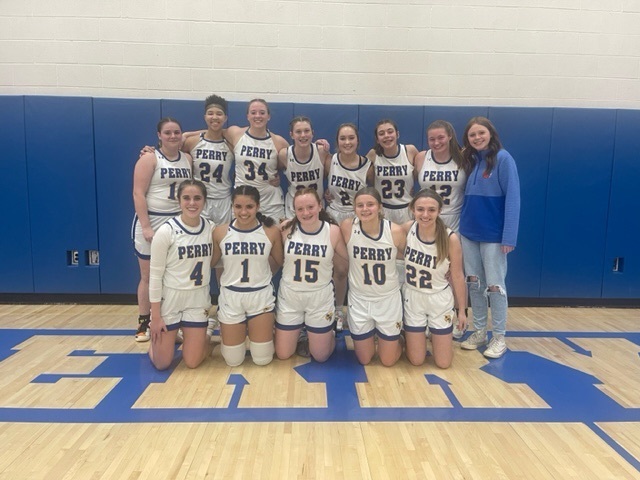 The Perry Boys' and Girls' Indoor Track and Field teams competed at the NYS Qualifier meet tonight at Nazareth. The top finishers from Perry were: - Isabel Swyers finished in 2nd place in the pole vault with a height of 10'9". She has qualified for the NYS meet next weekend at Ocean Breeze Athletic Complex on Staten Island. - Zac Narowski finished in 10th place in the pole vault (10'6"). - Courtney Westfall finished in 11th place in the 1500m race walk (9:11.84).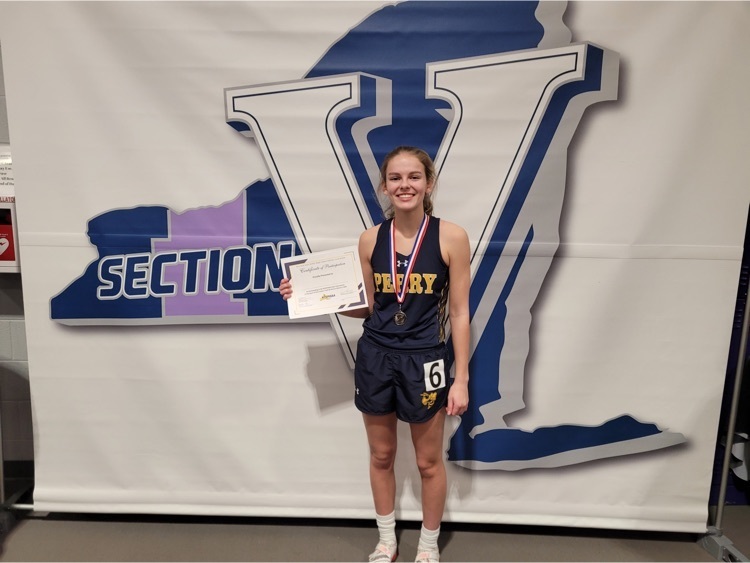 Another no-frills send off on a snow/ice day. Good luck to our boys and girls indoor track student-athletes as they compete in the NYS Qualifier at Nazareth College today. Get after it! The PCS Family is with you. Daryl McLaughlin Superintendent of Schools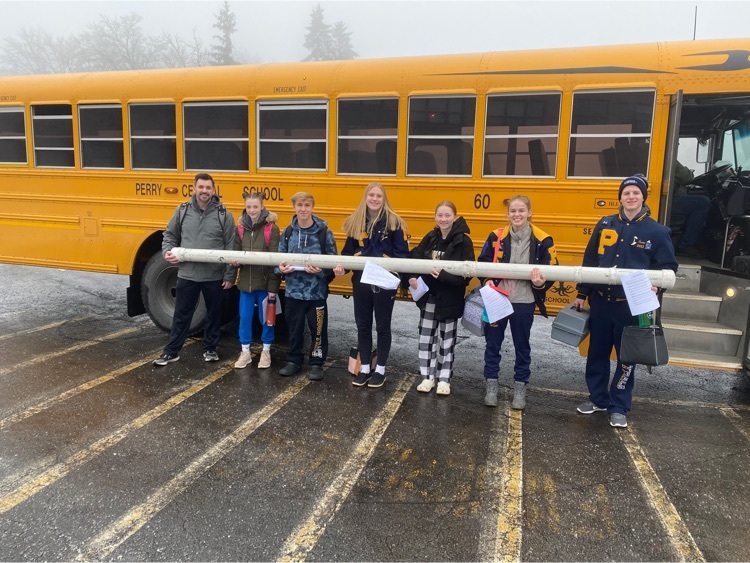 I know it was not our typical send off; however, these young men know they are loved and supported by the PCS Family. Best wishes to Noah and Holden as they compete in the NYSPHSAA Wrestling Tournament in Albany this weekend. Get after it and do what you do best! You have an entire community in your corner. Daryl McLaughlin Superintendent of Schools