Love him or not, today's Homecoming theme in the JH/HS was inspired by actor Adam Sandler. We can't possibly select anyone better than Mrs. Emerson's "Scuba Steve" for winning the day. Kudos to everyone who threw on some sweats, sports jerseys, and oversized sweatshirts....it was a great day for it! #PrideInTheHive
Homecoming Week is upon us and our students (and school personnel) are really enjoying the dress up days this year. Today the JH and HS teams really took the BBQ Dads vs. Soccer Moms theme to a whole new level. We have to say that the HS teachers, led by the Grill Master, AKA Mr. Hirsch, win the day for actually grilling lunch in the parking lot. EPIC.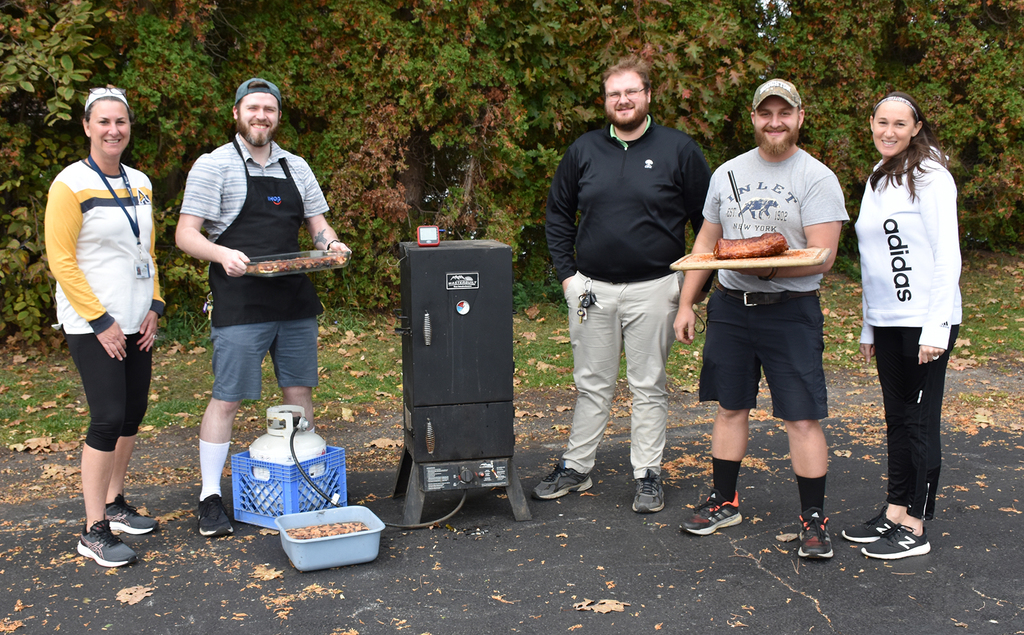 Mrs. Luczak's UPK students are learning about their five senses and they took advantage of this beautiful day to go on a scavenger hunt! On their trip around the PES grounds and Olin Ave., the class found yellow, brown, red and green leaves, acorns, mushrooms, apples, birds, twigs, scarecrows, pumpkins, and much more. They even made their own binoculars! #PrideInTheHive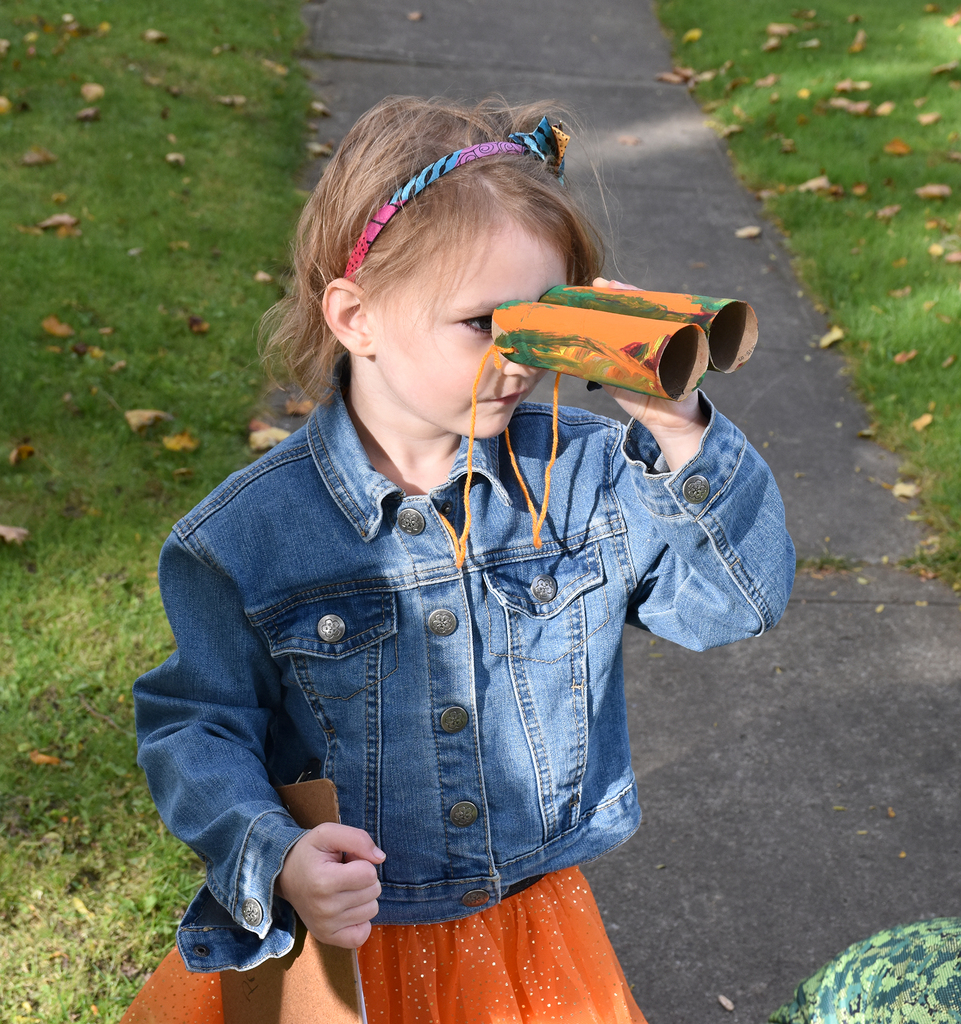 This past Friday night, Coach Karin Rice and the Girls' Varsity Volleyball Team hosted a Junior Jacket session of "Volleytots." The 4th-6th grade girls had a great time. The 2nd session will be this Friday (10/14) from 5:30-6:30 PM in the Senior High School gymnasium.

The Letchworth Arts and Crafts Show and Sale is a great opportunity for PCS students and young entrepreneurs to Learn, Lead and Serve!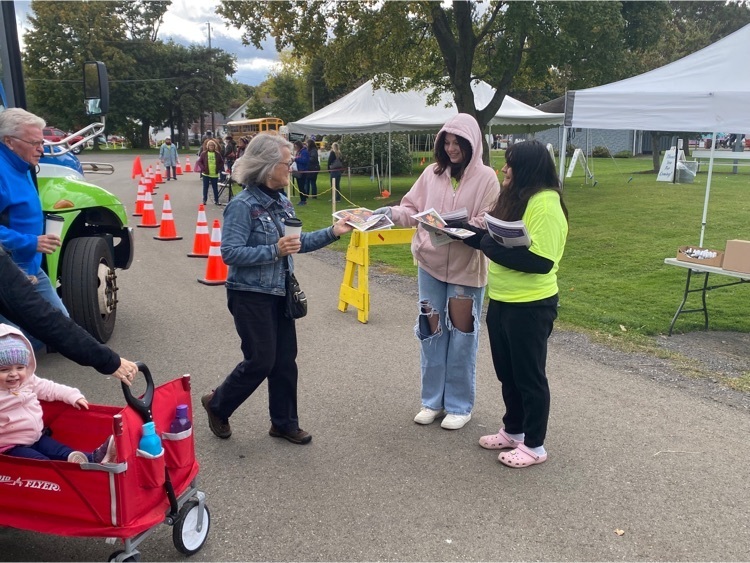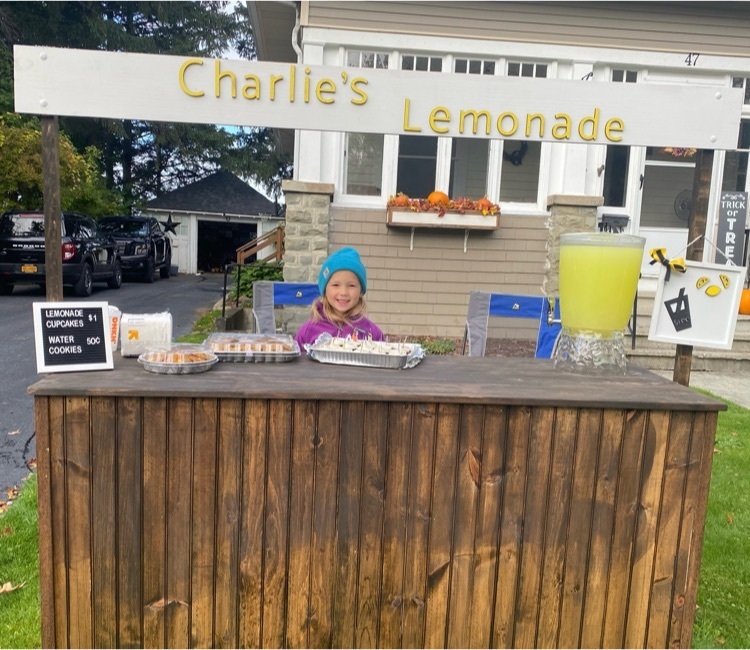 Last night, PHS was filled with leadership, collaboration, agriculture, camaraderie, and so much more. Perry FFA hosted NYS FFA officers Myah LaFave (president), Hunter Smigel (vice president), Annette Prezzano (secretary), Elizabeth Schieferstine (treasurer), Cristian Gilces (reporter), and Morgan Craven (sentinel), along with FFA chapters from 11 local school districts. Students spent the evening participating in workshops, networking, and learning how they can better serve their chapters and communities. The visit was important on so many levels, especially since these six officers are teenagers who were recently serving their schools' FFA chapters. They are now role models to thousands of FFA members from around the state – including our students. Thank you to Mrs. Woloszyn and Perry FFA members, numerous volunteers, and our sponsors (NY Chips, Upstate Niagara, Genesee Valley Feeds, Woloszyn Dairy LLC., Perry FFA Alumni and Supporters, Farm Credit East, ACA, and Legacy Acres). #PrideInTheHive #PerryFFA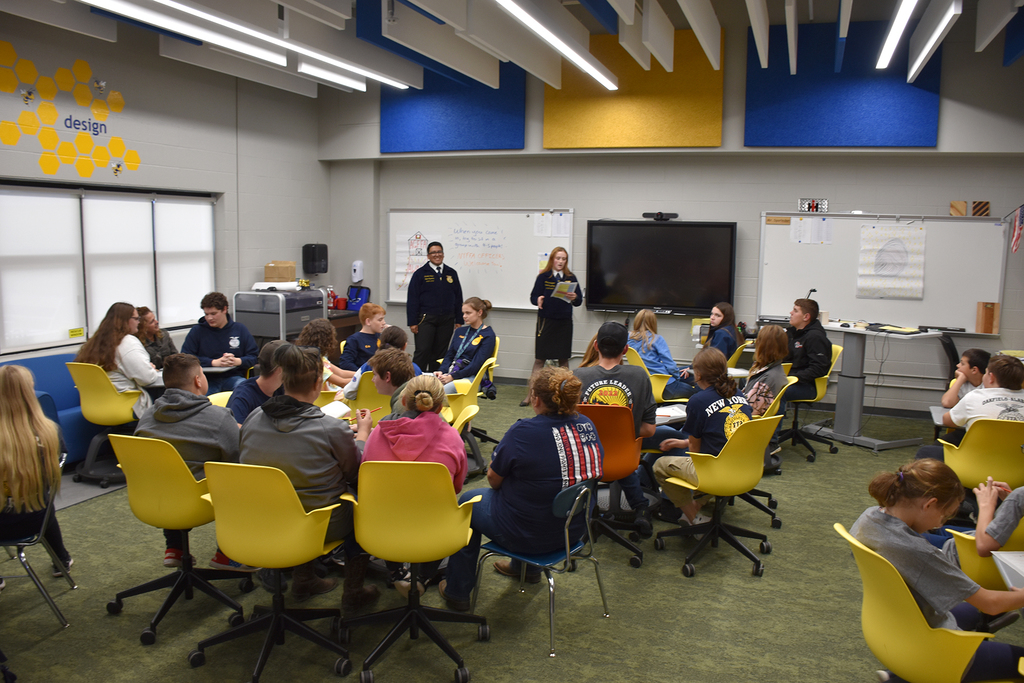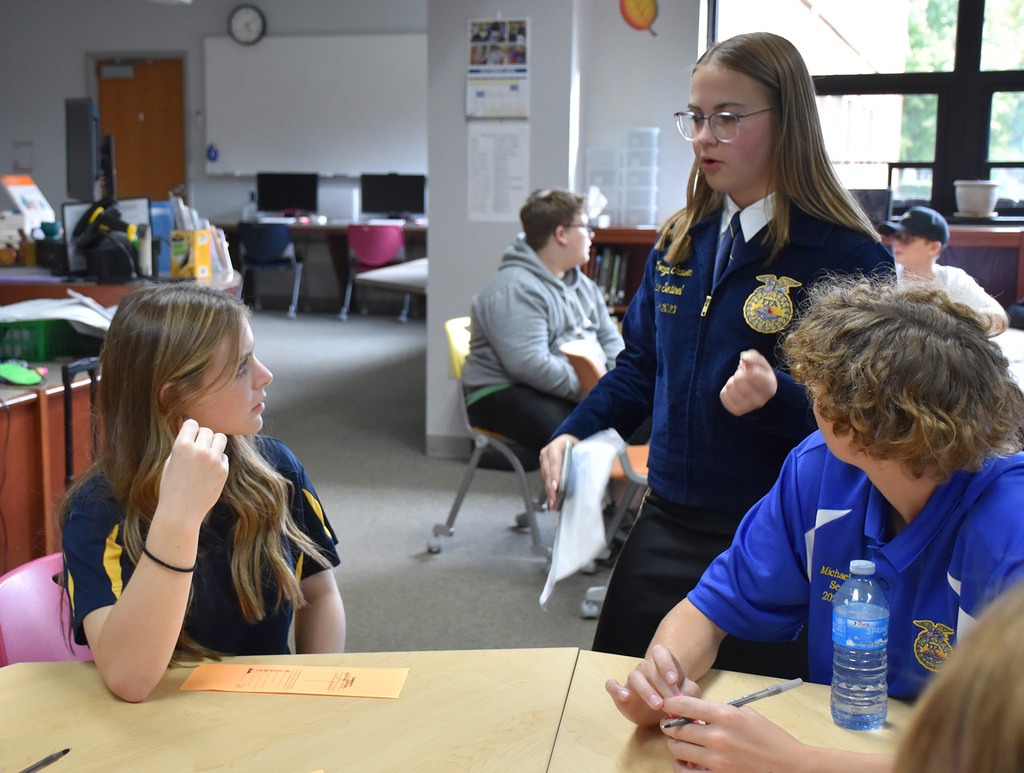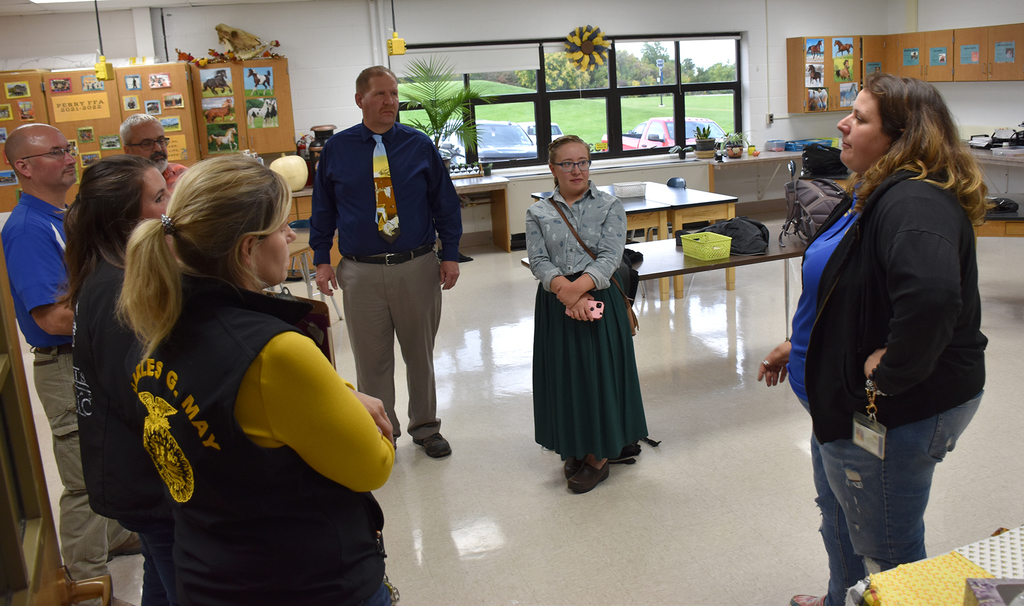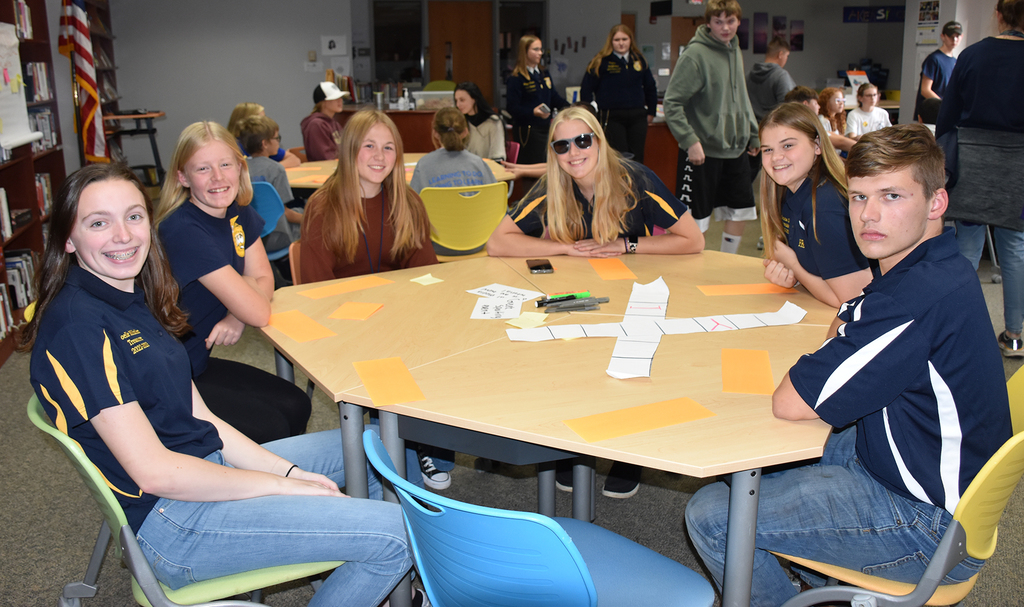 As many of you may know, K9 Officer Sunny is back on the paw-trol with Officer Masci to make sure PCS is safe and students who are in need of extra support, receive it. This week they are starting the D.A.R.E. program with Kindergarten and JH students. This morning they visited Miss Luckey's Kindergartners, where Officer Masci explained when and how students should call 9-1-1 in the event of an emergency. Of course, it was also a good lesson for students on getting enough sleep so they are alert and ready for school – because Sunny dozed off!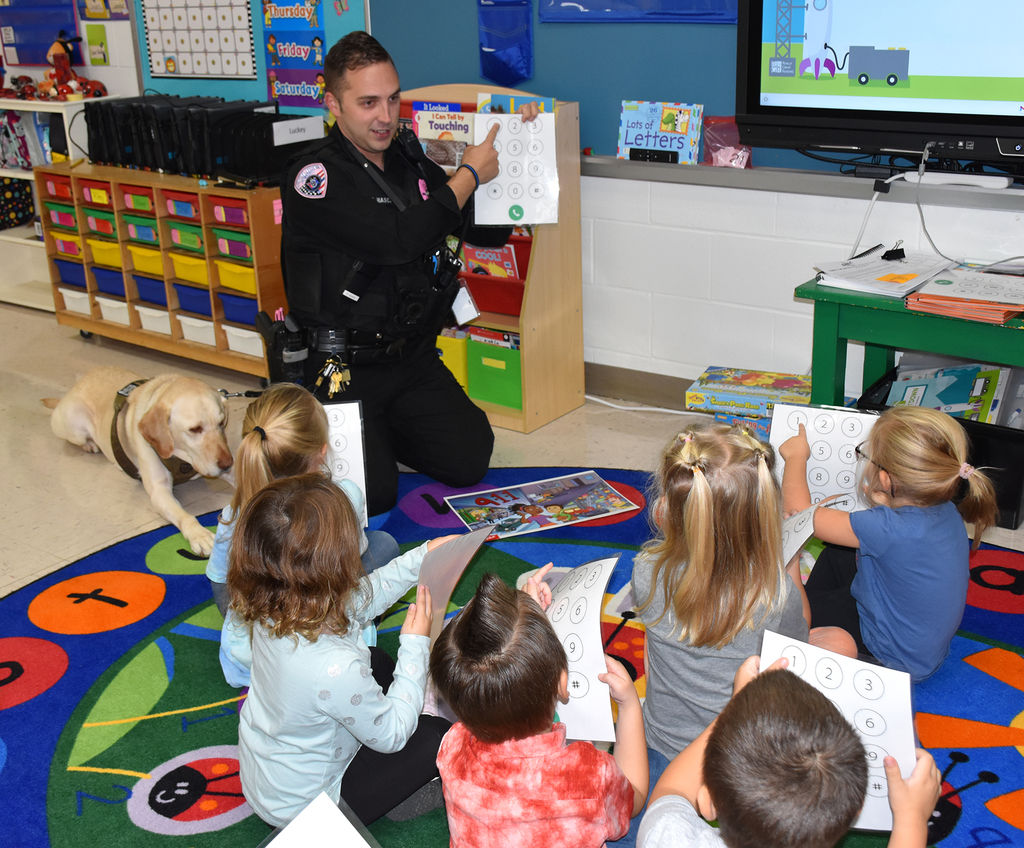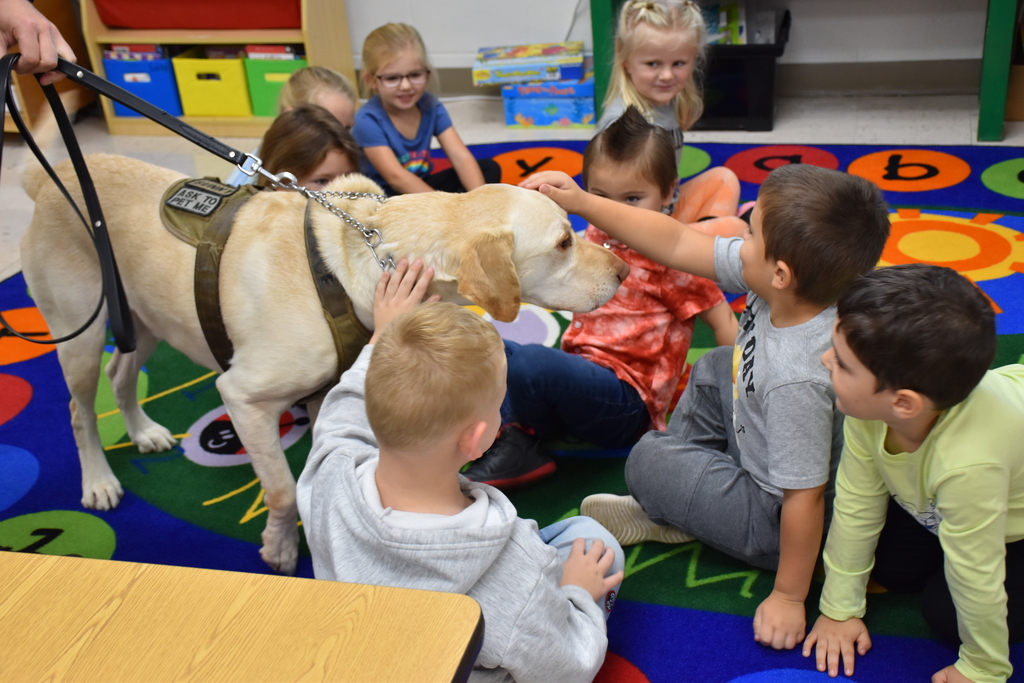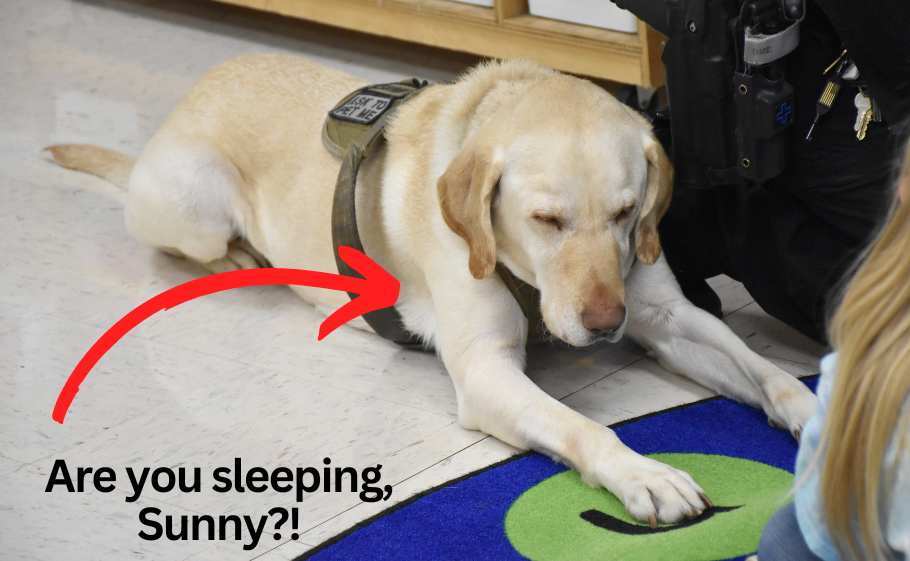 With a victory over Dansville last night, varsity volleyball improved to 9-3! As a team, PCS tallied 30 aces, 18 kills, and 30 digs. While this is an incredible win, the real victory was that the program raised over $500 to benefit the Side-Out Foundation at this Dig Pink Breast Cancer Awareness event. Great work by both the JV and varsity teams and our community! #PrideInTheHive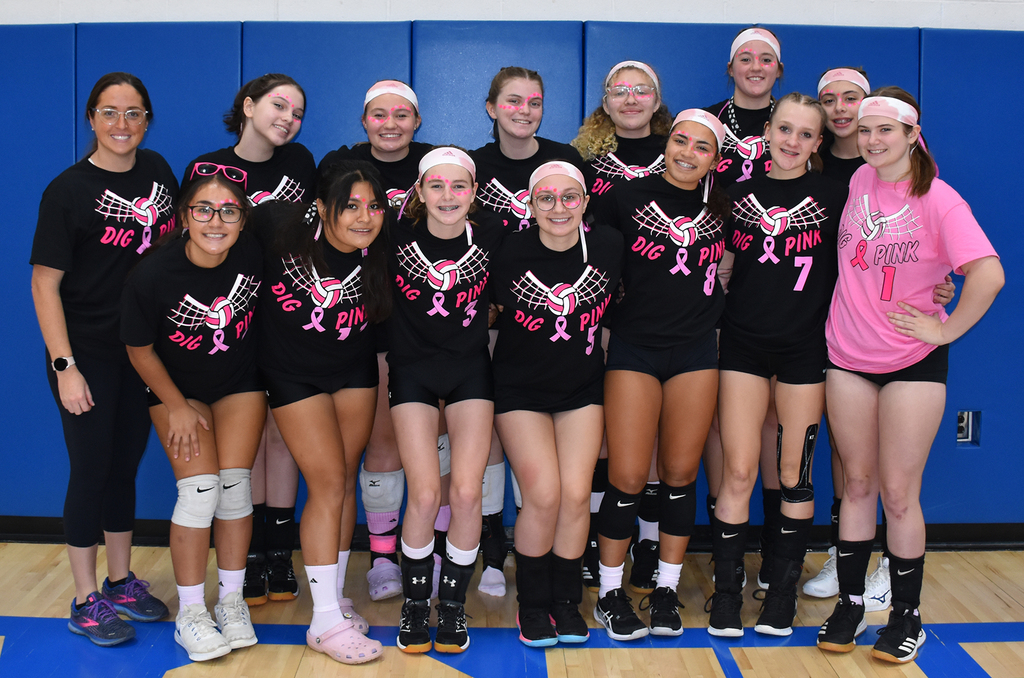 I apologize in advance for the long post . I have made the comment on several occasions to our team: "We live in a time where it is not enough just to do our jobs. We are now responsible for showing our communities the services we provide." Social media has changed the landscapes of school districts and public relations. Our parents/guardians want to see, in real time, what their students are doing. Enter Megan Winter (Public Relations Specialist). Megan is the author of PCS' story. She captures our students' experiences and celebrates the breadth of what our District has to offer. She is normally the person in the background taking pictures, crafting posts, editing newsletters, and reviewing correspondence. Today, we place Megan in the spotlight. Last week, I received the following email from Megan: "We received an Award of Excellence in Photography in the 43rd Annual NYSPRA Communications Contest. This is the highest award given. Of the 408 entries judged by communications professionals from around the country, only 30% received awards. Below is the winning entry called "Trailblazers." In addition to being judged on various aspects of photography, I also had to submit a summary paragraph explaining the significance of the photo and its purpose when originally posted. This one is extra special because the photo was taken when Britt's class visited The ANT last fall." We are fortunate to have THE BEST Public Relations Specialist on our team. Please join me in congratulating Megan on her much-deserved award (Entry below). Daryl McLaughlin Superintendent of Schools Entry Information: Perry Central School District Category: Photograph Title: Trailblazers Photographer: Megan Winter, Public Relations Specialist Perry Central School District (PCSD) is located within a few miles of Letchworth State Park, which is often called "The Grand Canyon of the East." The 17-mile park has been an incredible resource and outdoor classroom for our teachers and students. On October 1, 2021, Letchworth State Park opened The Autism Nature Trail (The ANT) to the public. This first-of-its-kind nature trail was built for those with autism and other neuro-diversities, but open to all ages and abilities. It took seven years for a core group of supporters to raise the private funding to make The ANT a reality. The District's connection to the project dates back to 2019 and, in April 2021, PCSD committed to the project by becoming an educational partner. Several PCSD classes were the first to visit The ANT. The picture "Trailblazers" depicts one of those trips on October 15, 2021. Students in Brittany Johnson's class explored The ANT's eight stations along the one-mile loop. For this particular photo, students were visiting the Sensory Station, where visitors are invited to leave tokens found in nature, like leaves, pine cones, antlers, flowers, and more. The photo was taken and posted to the PCSD Facebook page to promote The ANT as an incredible local resource to those living locally and the many visitors to the area. The target audience was local families, community members and those interested in visiting the area. Captured in the photo is a student intently examining a skull and antlers that a previous visitor had left behind. The photograph captures the importance of locations like the ANT that are built with inclusivity and sensory processing needs in mind. The angle of the photo successfully captures the curiosity and concentration of the student.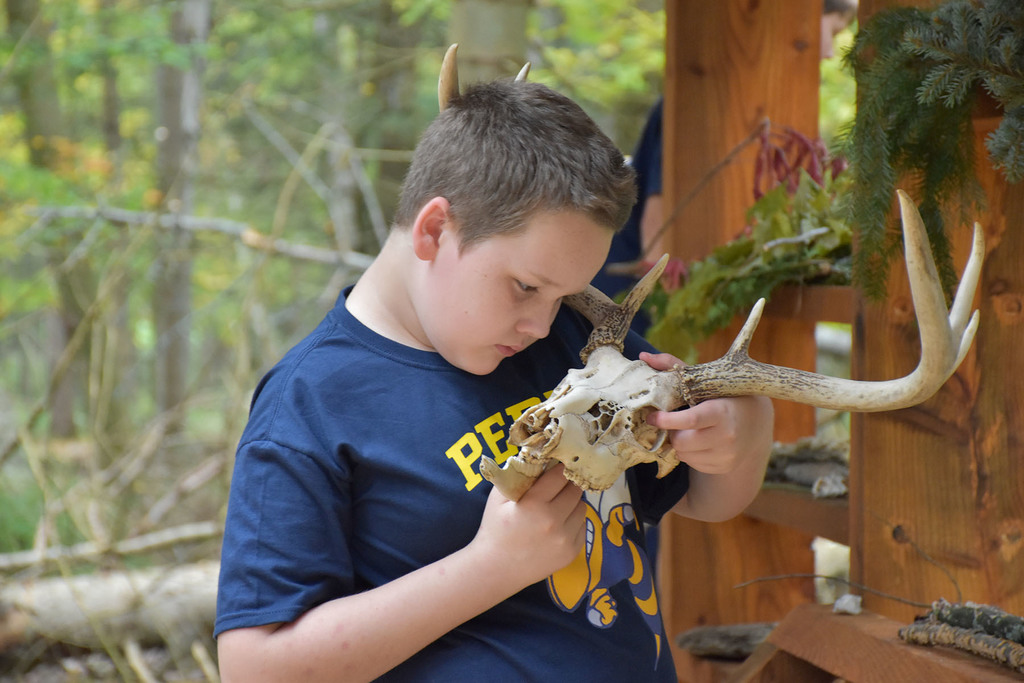 A beautifully crisp day for our UPK friends to visit Roanoke Orchard in Stafford! #PrideInTheHive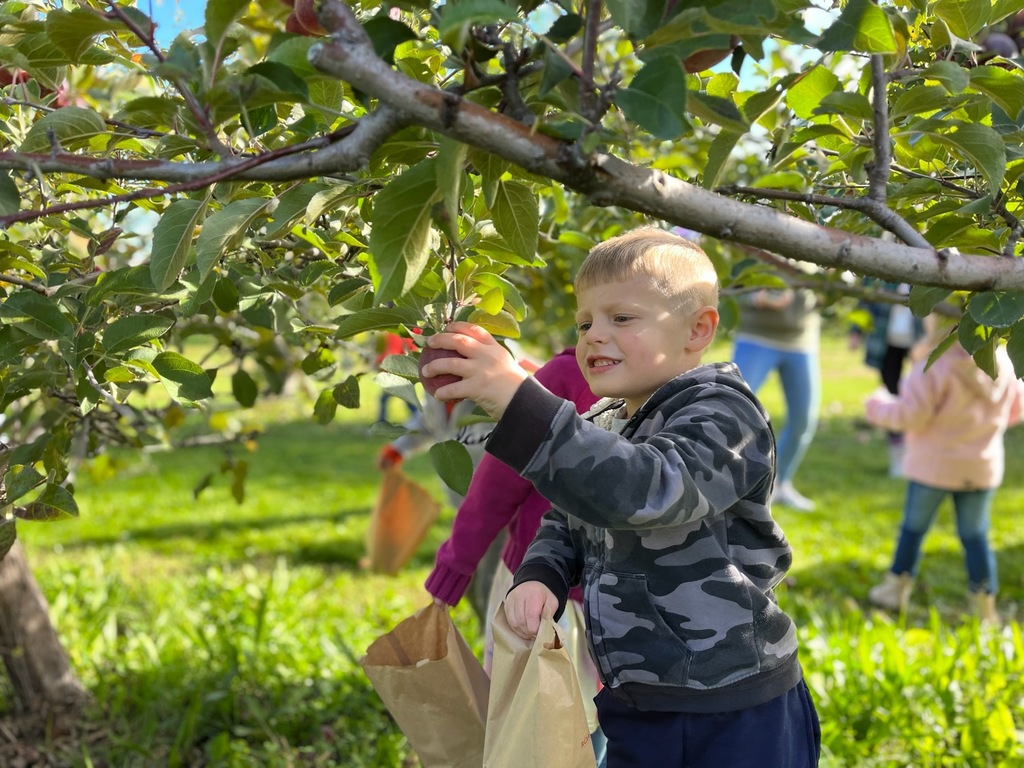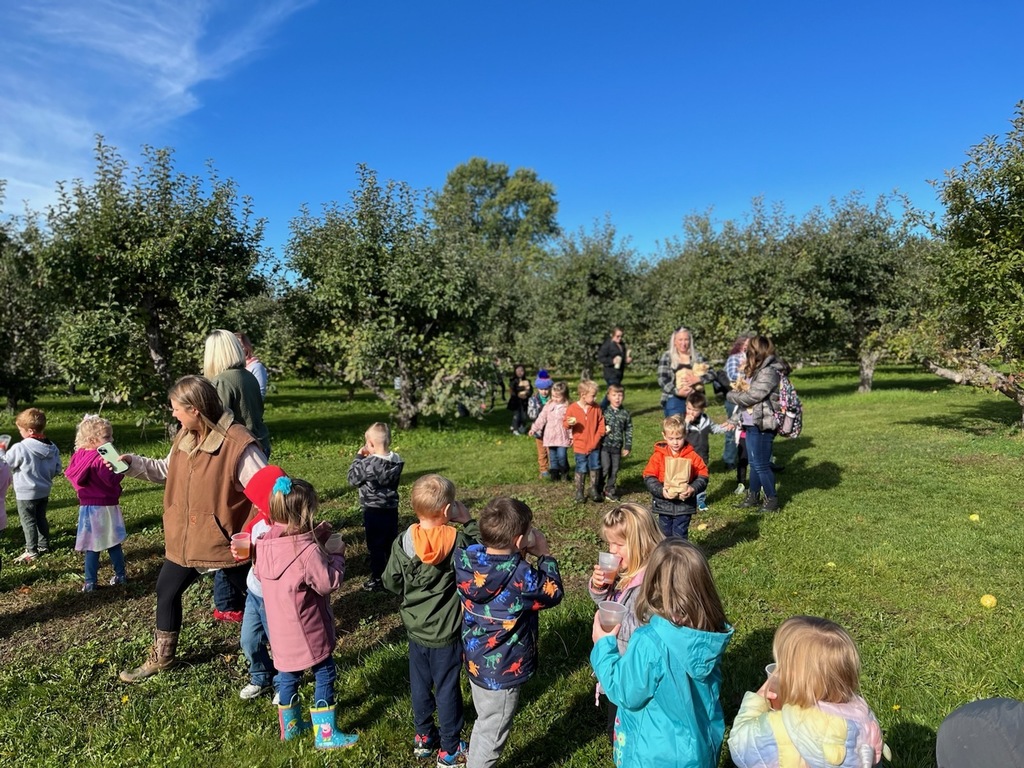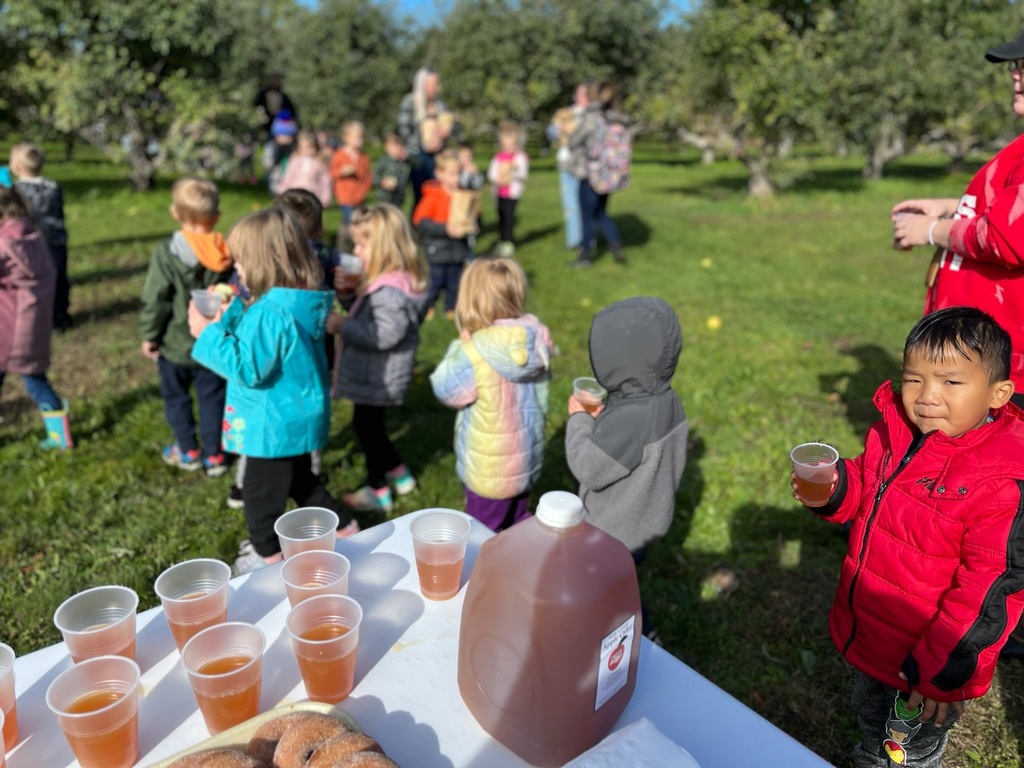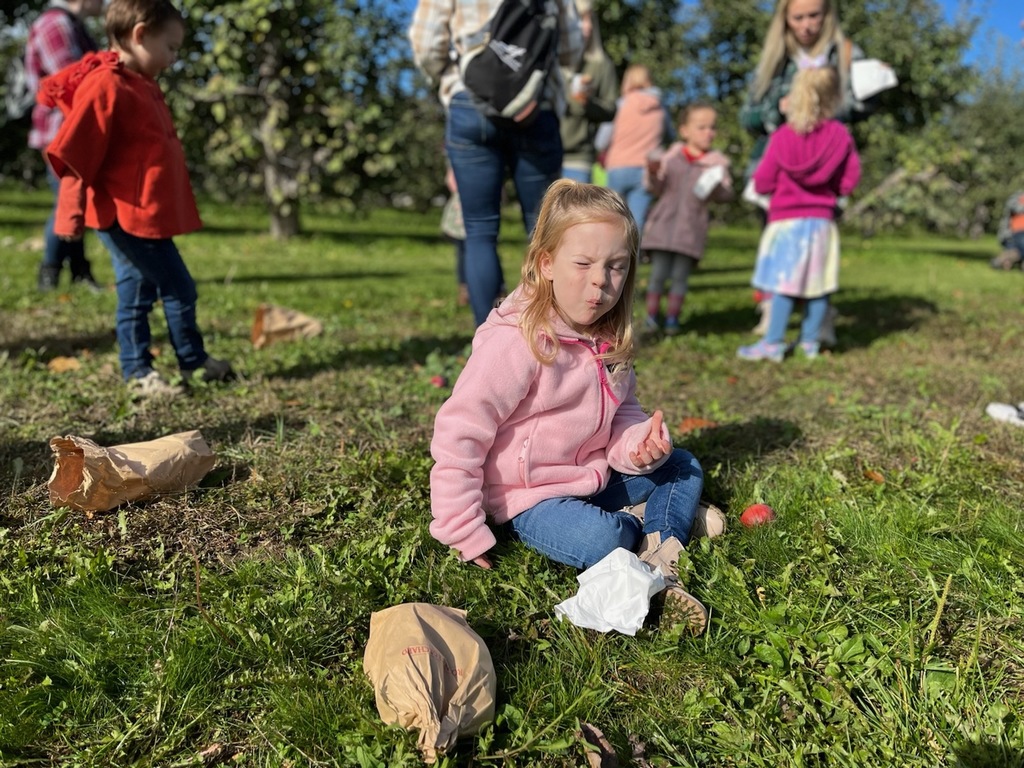 We can't help but be impressed by the laser focus of Miss Gales' readers this morning! #PrideInTheHive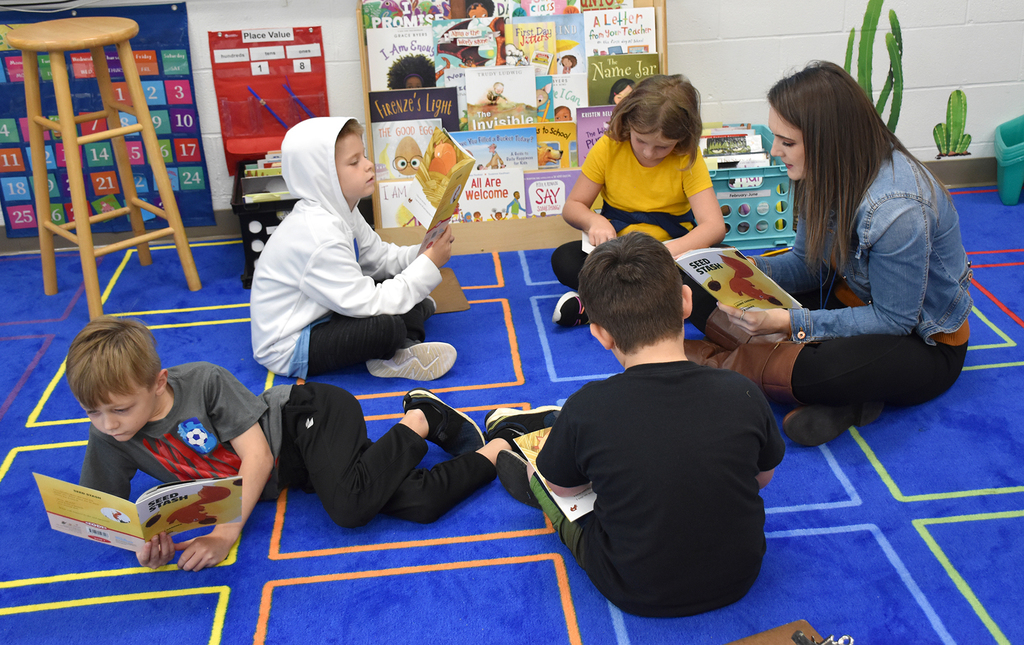 Our advocate at the table… This is a component of our District that few are able to see: capital project planning. PCS is fortunate to have the best person at the table collaborating with architects and engineers on its upcoming project. As the District's Director of Facilities, Dave Wolfanger is committed to ensuring our buildings and grounds meet the needs of our students, and staff. As a parent of a student, and resident of the community, he understands the importance of his efforts. We are fortunate to have THE BEST Director of Facilities. He has a vested interest in the success of this District. Best facilities, best team! Daryl McLaughlin Superintendent of Schools
Stand Up members want you to know "Don't Fall for the Stigma." Both Jr. High and High School club members supported the annual Suicide Prevention Walk, sponsored by the Wyoming County Suicide Prevention Coalition, last night in Perry. Club members were joined by advisors Shawna Smith and Jess Hurd, along with teachers, students, parents, and Wyoming County residents. It was great to see our students working to end the stigma surrounding mental health! #PrideInTheHive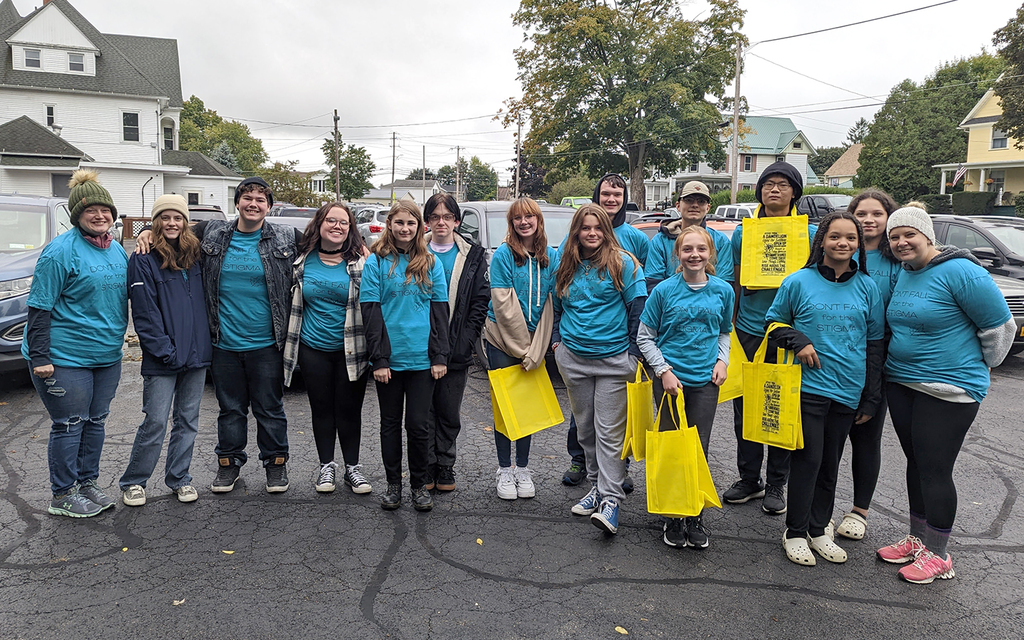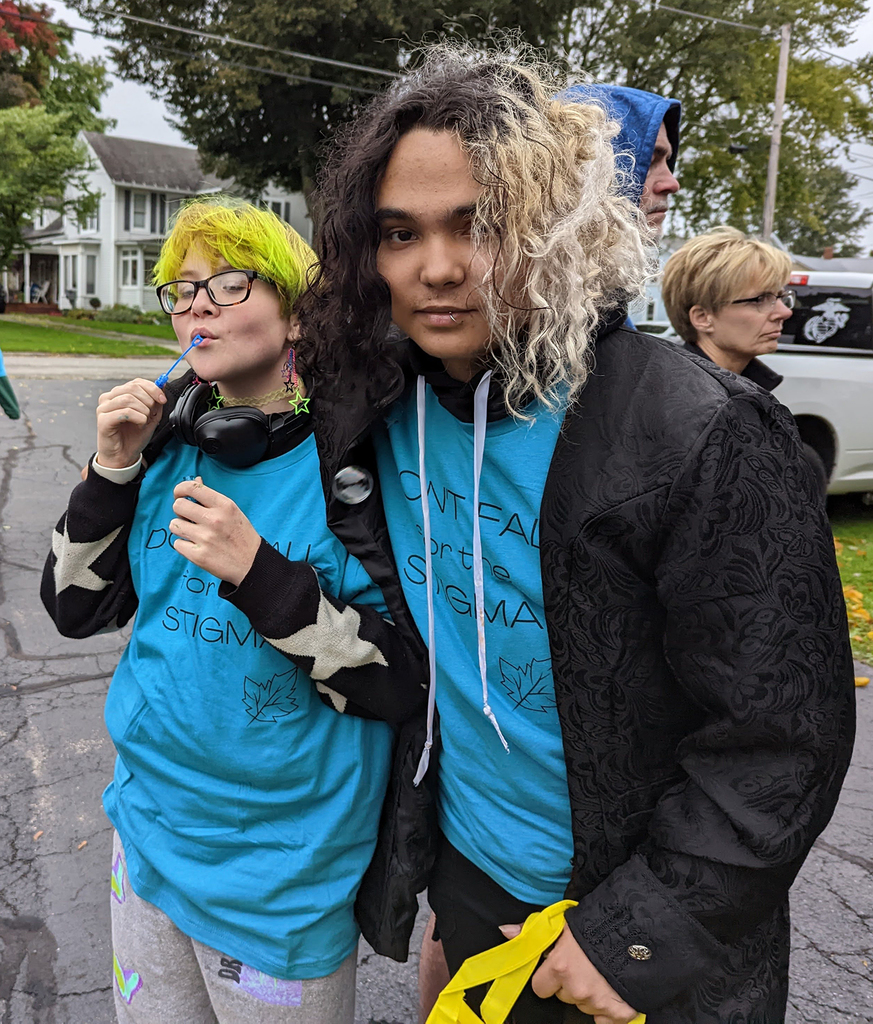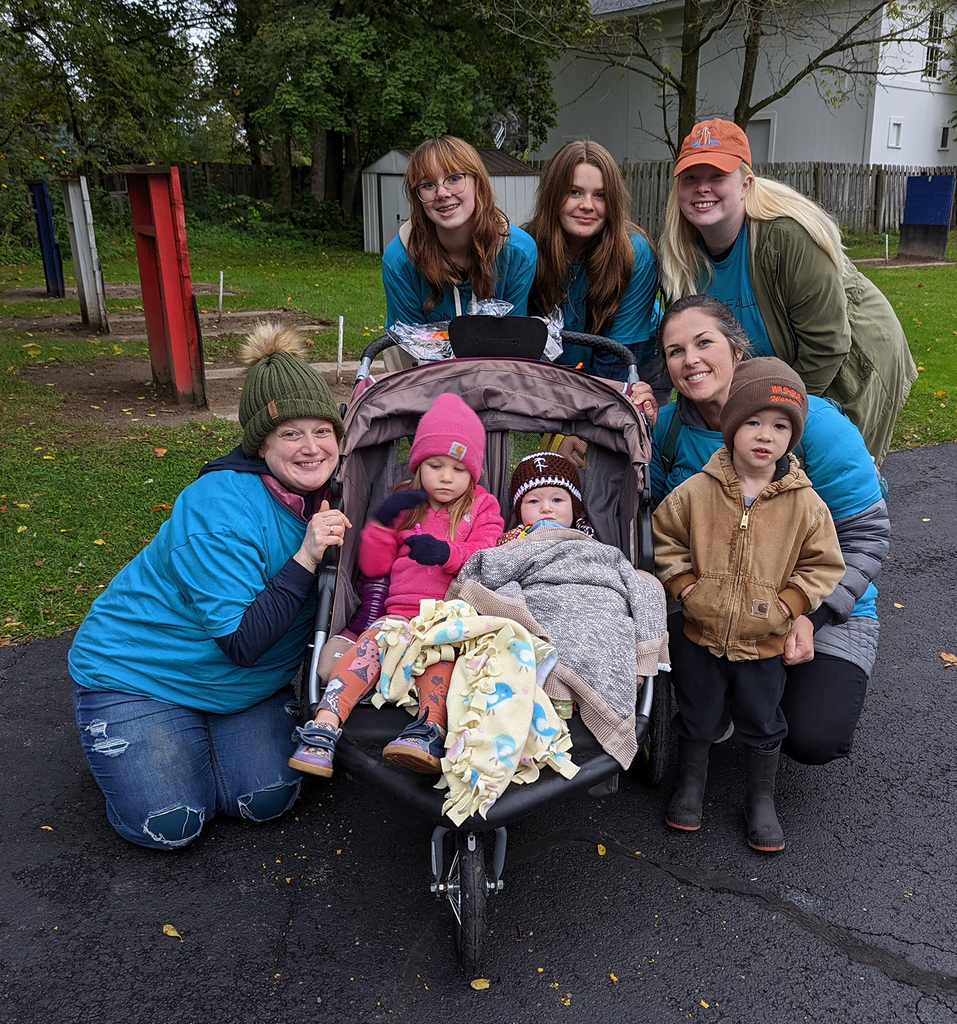 Catch up with the latest student stories, events, and news updates. It's everything Perry CSD, in your pocket. If you haven't already, download the app! Download for Android -
https://bit.ly/3bwbqtP
Download for iPhone -
https://apple.co/3nr6glF
What a day! A group of JH/HS students visited the Genesee County Fairgrounds in Batavia for the 4th annual GLOW with Your Hands event. Hundreds of students from throughout the region learned more about careers in agriculture, manufacturing, and skilled trades thanks to the over 60 vendors, businesses, and guest speakers that were on hand today. It was an incredible experience for our students! #PrideInTheHive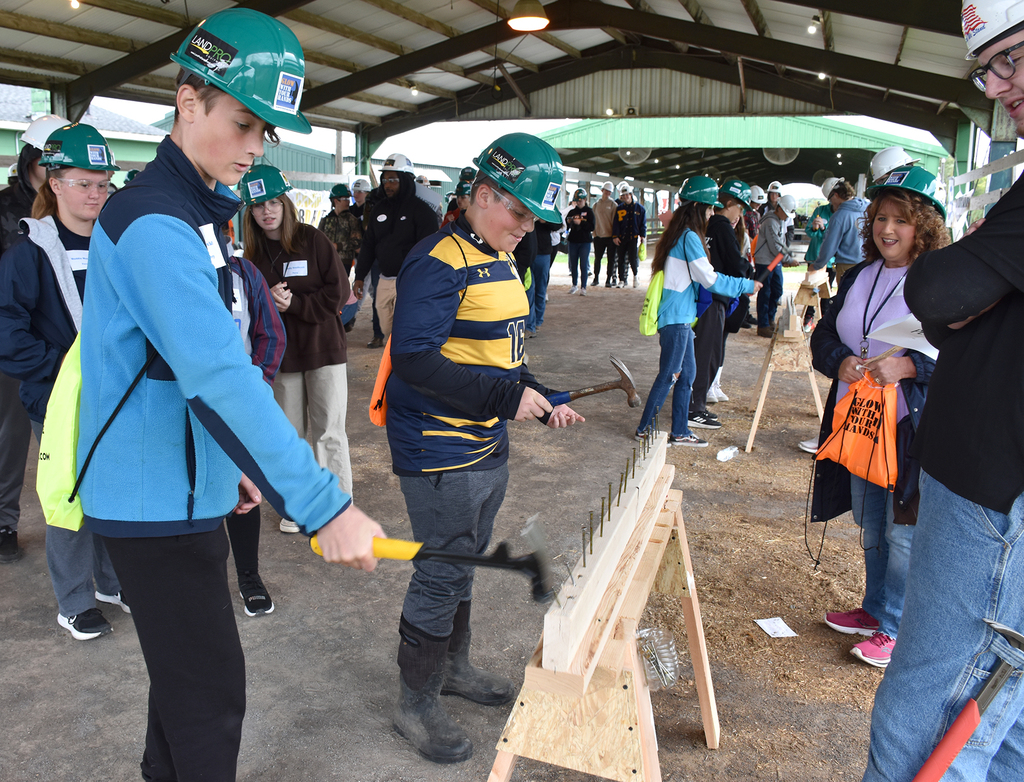 A reminder that UPK-6 School Photo Day is Wednesday, Oct. 5. Order forms will go home with students. Additional forms can be found in the PES Main Office or below.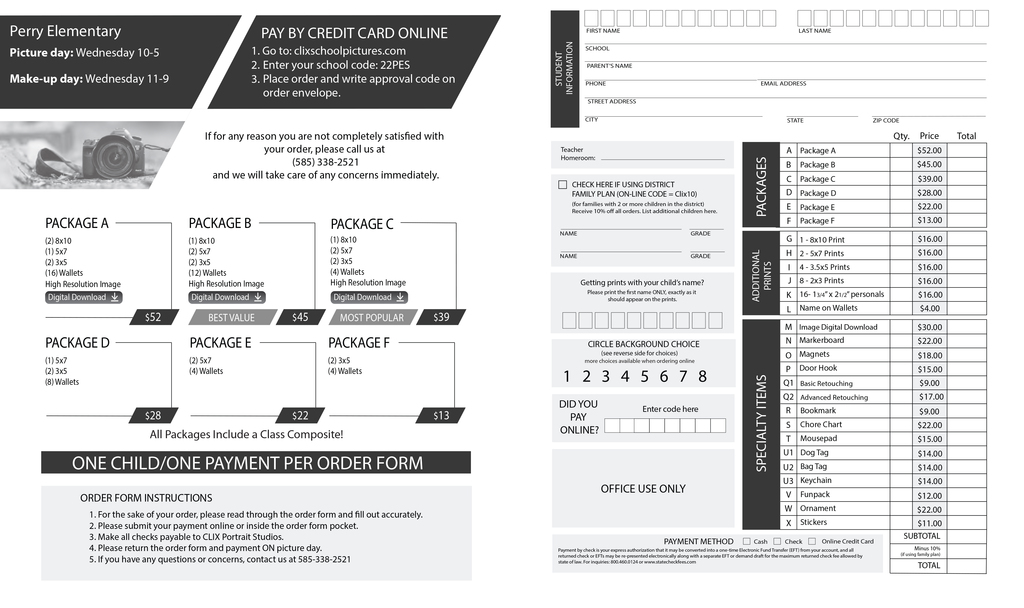 As we continue to bring special services back to our facilities to better support our students and families, a PAES Lab (Practical Assessment Exploration System) will soon be available at the High School. Mrs. James, Mrs. Cowie, and Miss McCarthy are currently being trained in the work development lab. This new opportunity will help students explore career interests, use real tools, develop proper work behavior, and much more. It will also allow school personnel to assess students' competitive-work potential and interest level. A classroom is being converted into a simulated work environment that will help students learn, grow, explore, and prepare for the workforce. #PrideInTheHive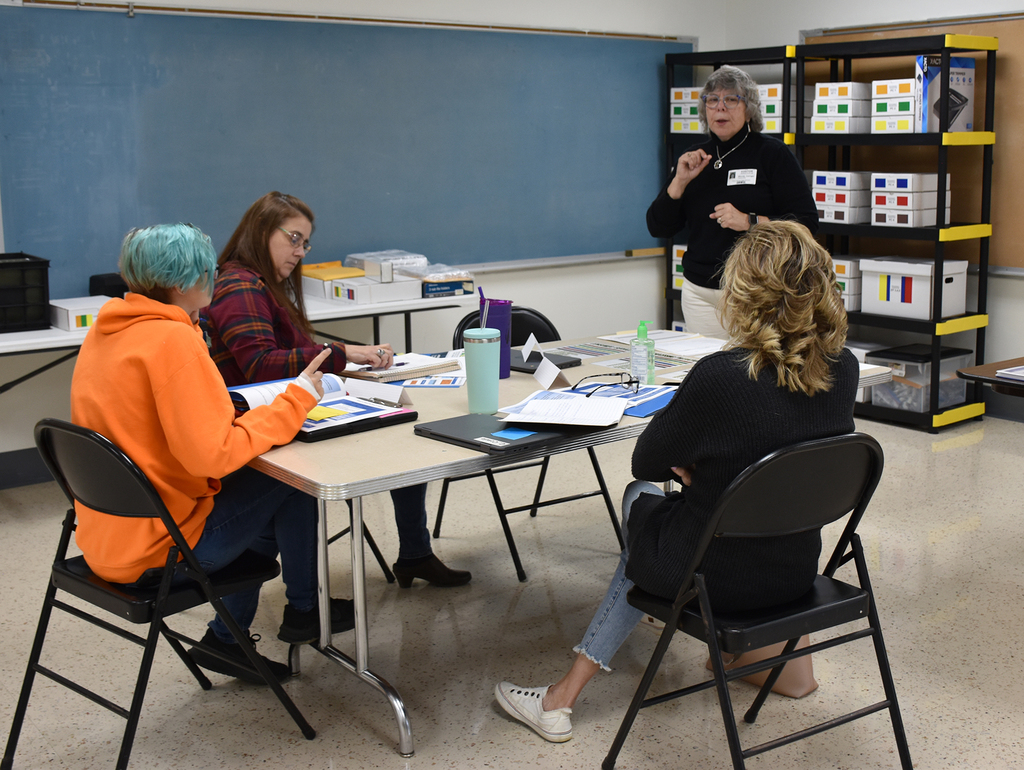 Registration is now open for: Modified Girls' Basketball and Modified Wrestling **Practice starts October 24 Required for Student-Athletes to Participate: - Register for the team by clicking on the link:
https://perry-ar.rschooltoday.com/
- Up-to-date physical on file - IMPACT Testing For any other questions, please contact Phil Wyant (237-0270 ext 1110 or
pwyant@perrycsd.org
)

Autumn is upon us. Temperatures are dipping. What should we do in physical education? Swim, of course. Mr. Allen and his students are taking advantage of the warm water in the Natatorium.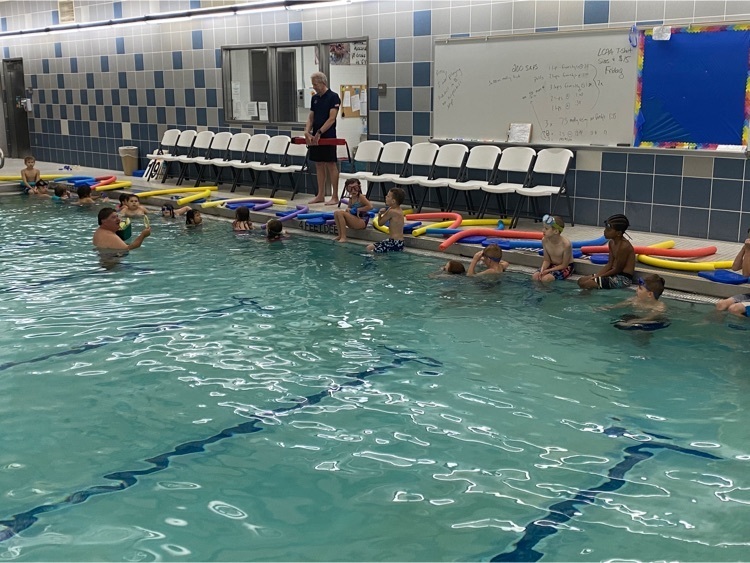 For the 21st year, Perry Rotary has generously donated a new dictionary to each third grader at PES. Thank you to Rotarians Jeff and Nancy Fitch and Justin Dueppengiesser, Executive Director of the Wyoming County Business Education Council, for visiting with students this morning to explain the importance of service organizations like Perry Rotary. #PrideInTheHive